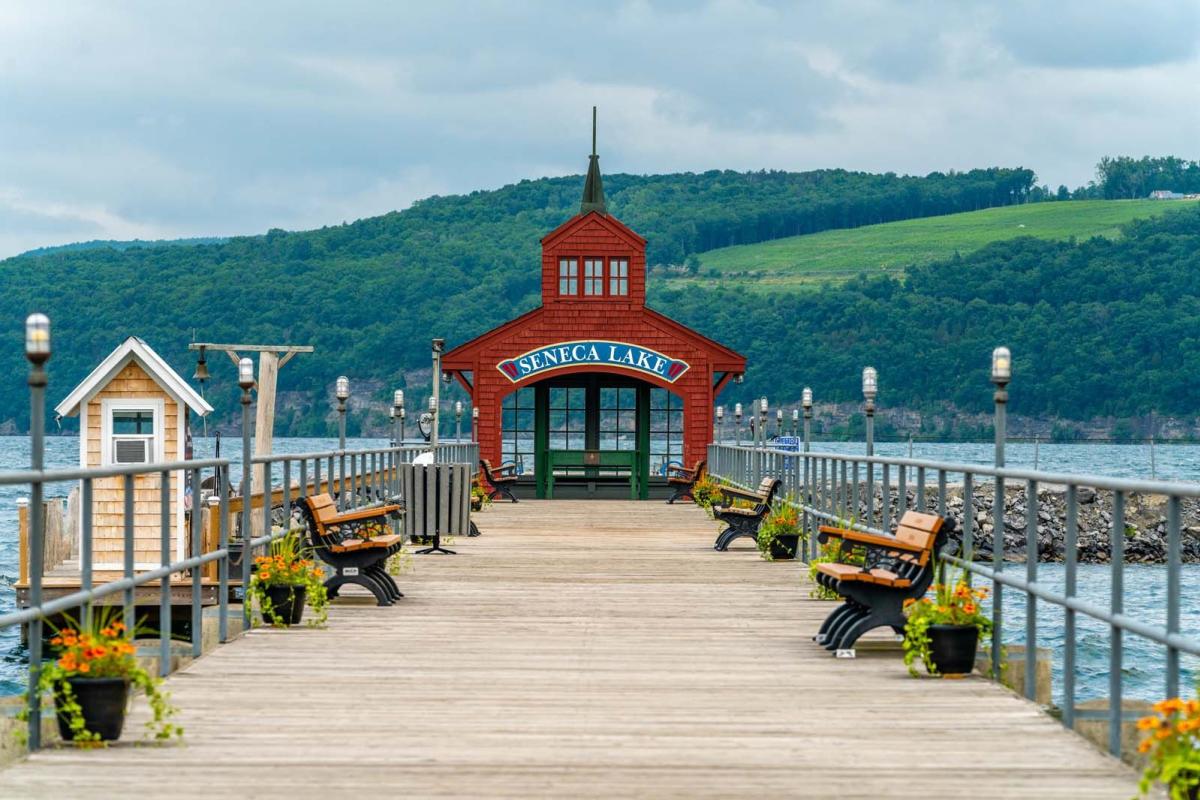 There are so many incredible things to see this summer in Finger Lakes Wine Country and unique ways to do so. Summer in this region serves as a constant reminder of the beauty of nature. With its quaint small towns, historic importance, and refreshing Finger Lakes attractions. Here are 14 unique ways to enjoy the great outdoors and explore Finger Lakes Wine Country by land, air, and water. 
Water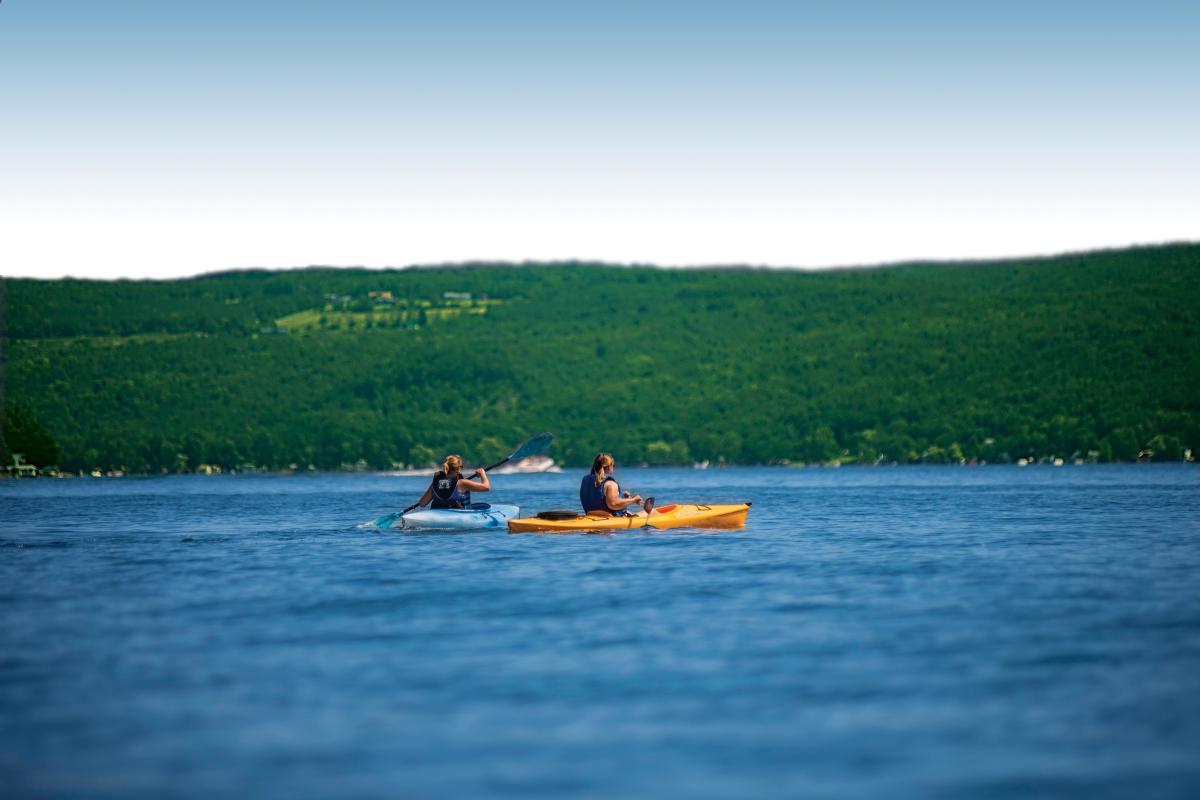 If you're looking for ways to keep cool this summer you should explore our local lakes, rivers, and streams. There are 3 lakes and corresponding Wine Trails in Finger Lakes Wine Country - Keuka, Seneca, and Cayuga. 
For a low-key and casual daytime activity on Keuka Lake opt to rent paddleboards, kayaks, pontoon boats, or jet skis for the day at Keuka Watersports. Find something similar on Seneca Lake at Anchor Inn & Marina and Summit to Stream Adventures, both located in Watkins Glen. 
Set sail at Seneca Lake with Captain Bill's Seneca Lake Cruises which allows you to bring your furry friend on board. Or opt for a romantic sunset or moonlight cruise aboard the schooner, "True Love" with Schooner Excursions. Enjoy a two-hour sail with local wine, hand-picked berries, and locally sourced cheeses. Try not to be starstruck on the historic schooner famous for its roles in several Hollywood films including "A Philadelphia Story" starring Cary Grant and Katherine Hepburn and High Society starring Bing Crosby, Grace Kelly, Louis Armstrong, and Frank Sinatra. 
Navigate the rapids kayaking on one of the many rivers in Elmira and Owego. Friends of the Chemung River Watershed is partnered with Endless Mountain Outfitters to bring River Kayak Rentals to the Southern Tier. Every other Saturday beginning on May 15th, Endless Mountain Outfitters will offer kayak rentals and "BYOBoat" kayak shuttles on the Chemung River. 
Air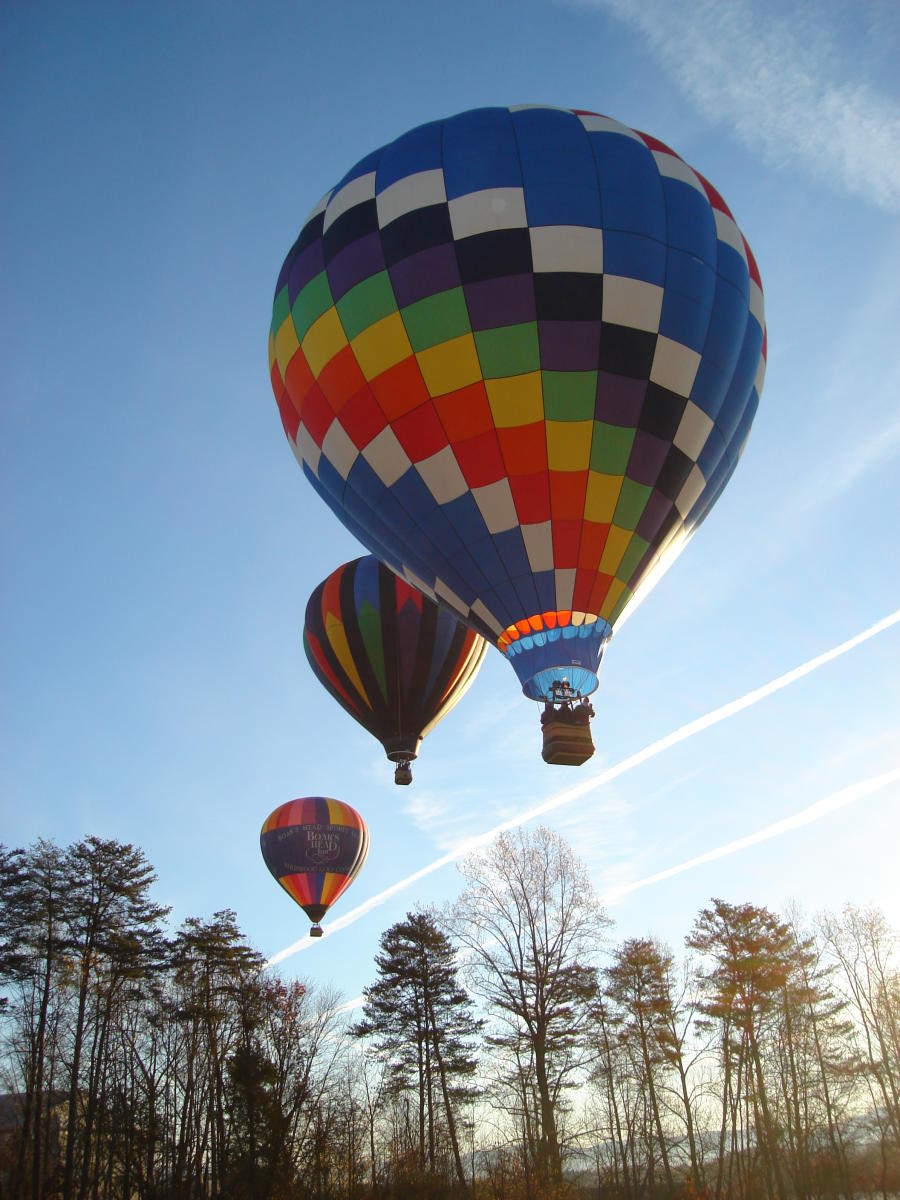 You haven't experienced the elegance of the region until you've seen it from a hot air balloon. Southern Tier Balloon Tours is the go-to tour company in Finger Lakes Wine Country offering a chance to create bucket list memories. 
*Passenger weight limit: 235 lbs each. For Individuals in excess of 235 lbs, call for more details and we will be sure to get you all the info you need to go hot air ballooning!
Fly 4,000 feet above sea level on an ASK-21 High Performance Glider at Harris Hill Soaring Corporation and see Finger Lakes Wine Country from above! Open 7 days a week during the summer, don't miss your chance to soar over the Chemung Valley at a complex that Amelia Earhart proclaimed to be the "finest gliding and soaring facilities in the country". 
*Passenger weight limit: 245 pounds
Before you leave the glider field, trace the history of motorless flight at the National Soaring Museum. View the beautiful, finely-crafted sailplanes from past to present, practice flying with simulators, and see a movie that explains your soaring flight experience. Then watch the gliders take off and land from the air-conditioned Schweizer Gallery. 
Land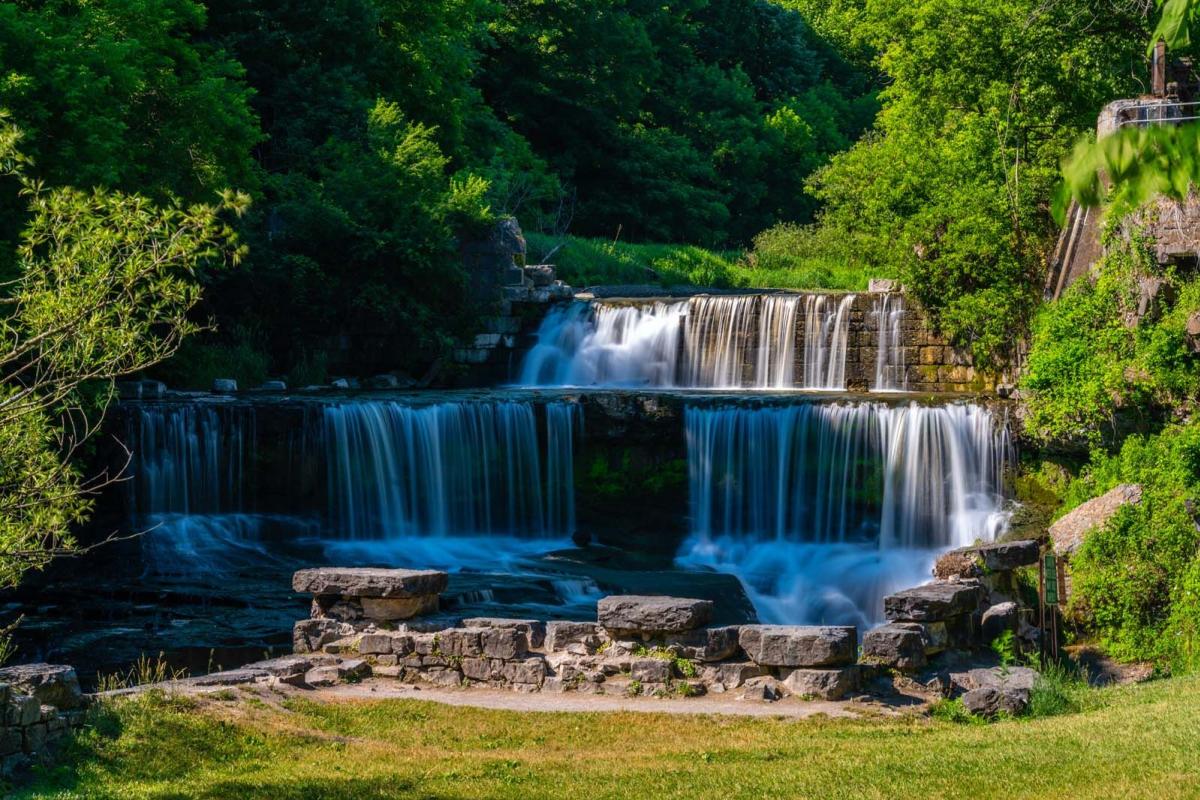 Visit the summer home of American author Mark Twain in Elmira. See his favorite writing nook where classic works including The Adventures of Tom Sawyer and The Adventures of Huckleberry Finn were written. For over 20 years Mark Twain made his wife's hometown of Elmira, NY his summer home haven. It's also his final resting place. You can pay your respects at his gravesite at Woodlawn Cemetery. 
Feed your need for speed this summer at the world-famous Watkins Glen International raceway. When there isn't a NASCAR or IMSA event you can take a lap in your own vehicle or rental car. The famous Watkins Glen Grand Prix is held here in September. If you prefer to drive at your own pace, take a lap around the 6.6-mile Original Grand Prix Course (1948-1952) in Watkins Glen.
Watkins Glen State Park is known for its 19 cascading waterfalls, picturesque trails, and secret garden vibe. This looped path spans 2 ½ miles and has over 800 stairs. So while this hike is suitable for all ages, comfortable waterproof shoes are suggested. There is also a shuttle that runs to the top of the trail for those who prefer to take the shuttle up and hike down. Both campers and day visitors also receive access to the park's Olympic-size swimming pool.
If you like chasing waterfalls be sure to visit Waverly Glen Falls and the Seneca Mills Falls and Cascade Mills Falls on the Keuka Outlet Trail. We suggest you park at Seneca Mills Falls then walk the relatively flat trail to Cascade Mills Falls which is about a 2.6 mile walk roundtrip. Waverly Glen Falls is one of the most impressive waterfalls in the region. This 45 foot tall waterfall is located in Waverly Glen Park just steps from the Pennsylvania border.
With over 100 wineries in the region, wine tasting is one of the best things to do in the Finger Lakes. Home to three distinct wine trails; the Cayuga Lake Wine Trail members are dog-friendly and open year-round. Keuka Lake Wine Trail is historical. It's home to some of the oldest Vinifera vines in the region and where winemaking in the Finger Lakes began. Seneca Lake Wine Trail wineries have won hundreds of medals and are recognized as world-class producers of Riesling, Pinot Gris, Gewurztraminer, Cabernet Sauvignon, Merlot, and Cabernet Franc to name a few.