With its warmer temps and longer days, summertime in Finger Lakes Wine Country is a can't-miss experience. Our lush countryside of rolling hills and sprawling vineyards offer picture-perfect greenspace to enjoy an array of outdoor adventures. Cool off in our pristine lakes, kayak on our winding rivers, or hike among waterfalls. Slow down with a sip of world-class wine or a locally crafted brew. 
In the summer, there is no shortage of farm-fresh produce and local products available at our farmers markets and roadside stands. And you won't want to miss the many farm-to-table offerings at restaurants. This summer, you're invited to escape to the simple pleasure of charming small towns filled with friendly faces waiting to welcome you. 
We've put together a guide to help you plan your perfect visit and create those fun summer memories in Finger Lakes Wine Country where the opportunities for adventure are endless and leisure is our middle name.
Lake Activities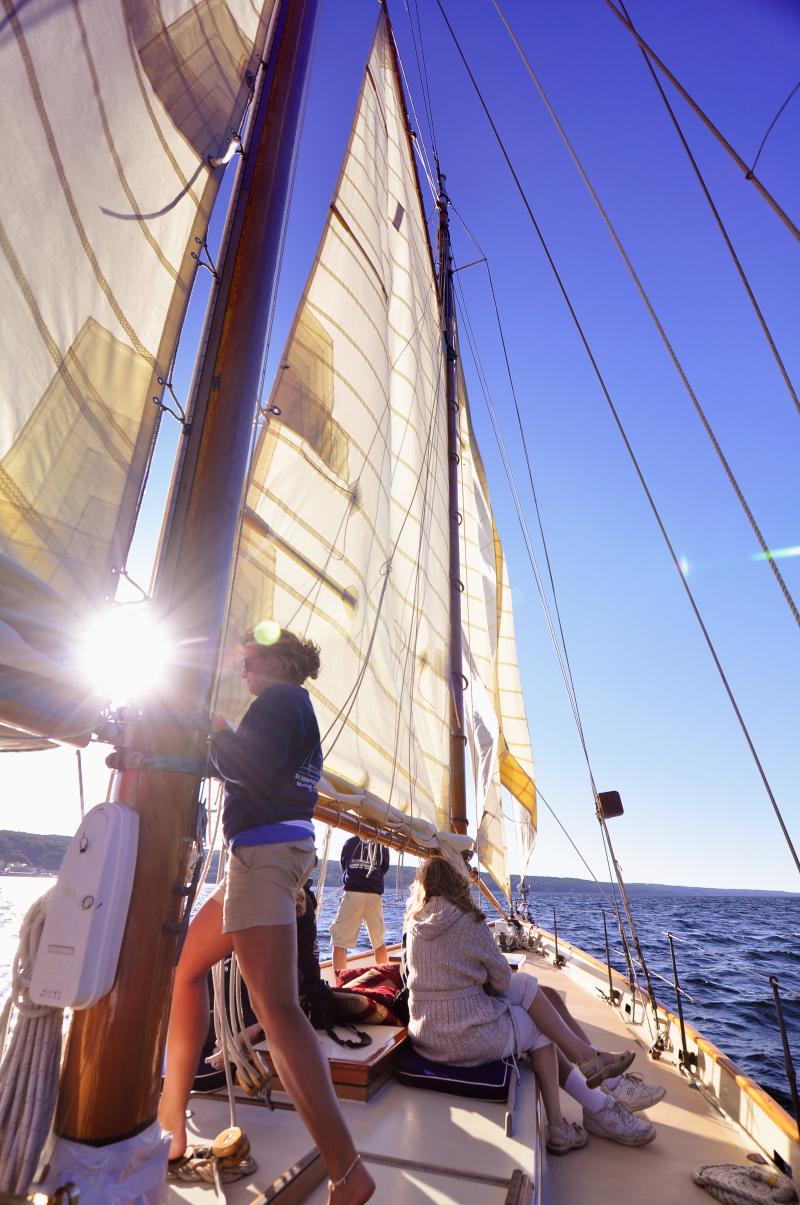 During the warmer months of summer, the best way to cool off is to enjoy a day at the lake swimming, paddling, or enjoying a relaxing sunset boat cruise.
Enjoy a beach day swimming and sunbathing at Champlin Beach in Hammondsport or at Keuka Lake State Park with access to Keuka Lake. Or head over to Clute Memorial Park in Watkins Glen, which offers a scenic swimming beach on Seneca Lake.
If you're looking to splash on the water from a kayak you can find rentals at Keuka Lake State Park marina or on Seneca Lake from Summit to Stream Adventures in Watkins Glen, which also offer guided kayak tours and chartered fishing trips.
Keuka Watersports offers day rentals for pontoon boats or jet skis if you're looking to spend a day floating with a gentle lake breeze on the sparkling waters of Keuka Lake. Anchor Inn & Marina offers a variety of motorized and non-motorized boat rentals on Seneca Lake located in Watkins Glen. 
Sit back and relax while indulging on a sunset cruise on Seneca Lake with Captain Bill's Seneca Lake Cruises. Note this is one of our pet-friendly activities recommendations to enjoy as they allow you to bring your furry friend with you onboard.
For a more intimate and romantic experience, join Schooner Excursions on Seneca Lake for a sunset cruise or moonlight sail aboard the historic 1926 67' schooner. This schooner is most famous for its roles in several Hollywood films, including Philadelphia Story starring Katharine Hepburn in 1940, and High Society starring Bing Crosby, Grace Kelly, Louis Armstrong, and Frank Sinatra in 1956.
Tastings with a View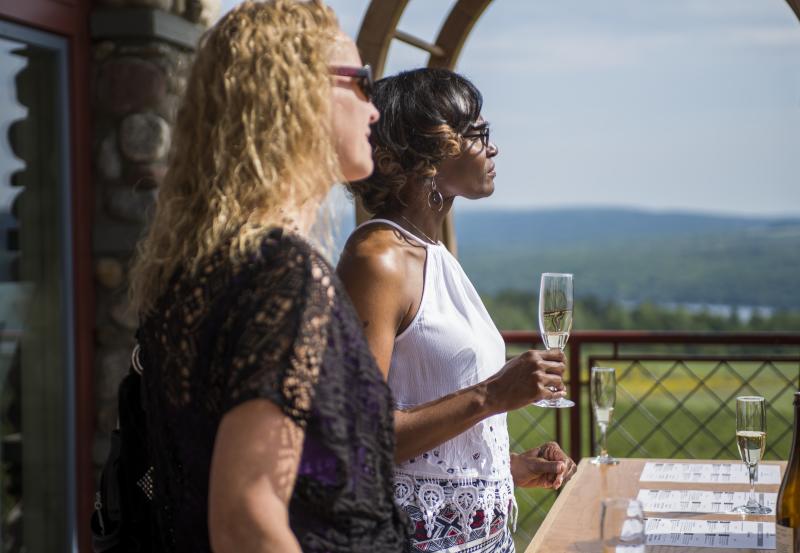 A visit to Finger Lakes Wine Country offers an endless selection of award-winning wines from the region's celebrated wineries and tasting rooms along our three wine trails. Here, you're invited to taste aromatic white wine varietals like Riesling and Gewürztraminer, as well as cooler-climate reds, including Pinot Noir and Cabernet Franc. As if that weren't enough, several wineries have beautiful outdoor patios, decks, and tasting areas with views of our lakes and sweeping landscape of farmland and vineyards.
Wagner Vineyards offers a large outdoor deck and expansive lawn with picnic tables overlooking their vineyard and Seneca Lake. Perfect choice for both wine lovers and beer lovers. Friday nights through Labor Day weekend, enjoy food and live music paired with a spectacular sunset at their Pub Night Lite events. 
Glenora Wine Cellars, the first winery on Seneca Lake, offers panoramic views from the west side of the lake. Their on-site restaurant, Veraisons, has an outdoor dining deck with stunning views. Veraisons Restaurant is also a wonderful choice when looking for regional, seasonal cuisine. Looking for a place to stay? Check out the 30-room Inn at Glenora. Each of their rooms overlooks the beautiful vineyard and Seneca Lake. Their sunrise views make waking up early on vacation well worth it!
Boundary Breaks Vineyards specializes in Rieslings and offers a beautiful outdoor seating area with Adirondack chairs and picnic tables, complete with a fire pit centerpiece overlooking Seneca Lake.
Vineyard View Winery in Keuka Park offers wine tasting with views of Keuka Lake from the elevated deck attached to their tasting room. The picnic tables on their lawn are perfect for those wanting to get closer to the vineyard.
Once Finger Lakes in Penn Yan offers a curated selection of wines from the region paired with a menu of food sourced using local ingredients. Enjoy your tasting and the sweeping views of Seneca Lake from their outdoor deck.
Another scenic wine tasting experience in Penn Yan can be found at Keuka Spring Vineyards, which includes panoramic views of Keuka Lake from their hillside outdoor seating area. Pick one of the Adirondack chairs or tables and enjoy.
Heron Hill Winery in Hammondsport offers wine tasting overlooking Keuka Lake and their vineyards from their hilltop vantage point on their wine terrace.
Finger Lakes Wine Country has more than just wine! We have a plethora of craft breweries that also have scenic views from their outdoor tasting areas, perfect for a midday break or a gorgeous summer sunset with your drink of choice in hand.
Sample craft beer at Two Goats Brewing in Burdett from their outdoor patio overlooking Seneca Lake, a perfect sunset spot. 
Just up the road, Grist Iron Brewing in Hector offers craft brews and pub food with views of Seneca Lake from their outdoor seating area with picnic tables. Also a great sunset view in the evenings.
Steuben Brewing Company in Hammondsport is a farm brewery. Their outdoor picnic tables and patio seating offers gorgeous farm views on the west side of Keuka Lake.
Abandon Brewing Co. is a charming farm brewery located in Penn Yan in a restored red barn from which you can take in hilltop views and glimpses of Keuka Lake.  
If you're looking for an elegant meal with a view, enjoy dining on the sandy beach patio along Seneca Lake at Seneca Harbor Station. Or dine at Hill Top Inn in Elmira, boasting beautiful views of the Chemung Valley.
Most tasting rooms are requesting that you make reservations and have group size limitations, so if there is a stop you don't want to miss, check their website or give them a call to plan ahead.
Hiking & Outdoor Adventures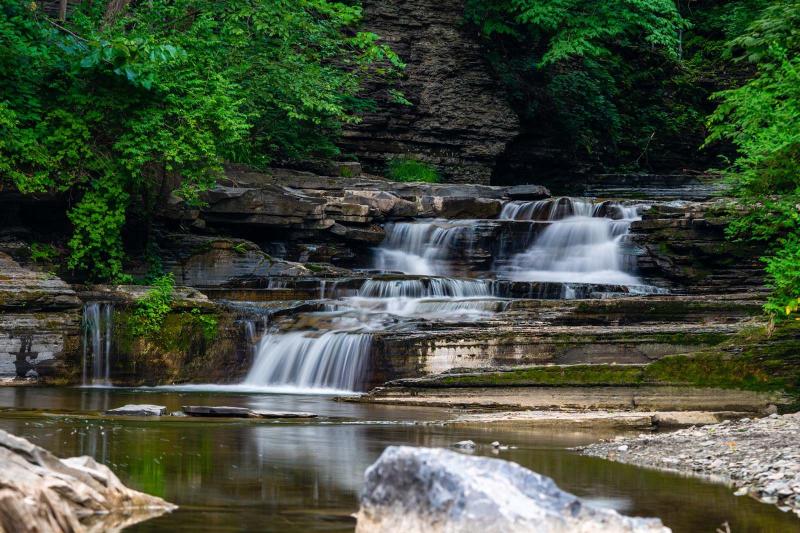 Summer in Finger Lakes Wine Country isn't complete without exploring the great outdoors. The region boasts miles of trails for hikers, horseback riding, and plenty of waterfalls to fill your vacation with adventure.
Hike the Gorge Trail for views of the enchanting 19 cascading waterfalls in Watkins Glen State Park. The tranquil 7-mile Keuka Outlet Trail in Penn Yan, which connects Keuka Lake to Seneca Lake, allows for waterfall stops at Seneca Mills Falls in one direction and Cascade Falls in the other. Enjoy a quick hike to Eagle Cliff Falls at Havana Glen Park in the village of Montour Falls.
For more scenic, wooded hiking trails head to Italy Hill State Forest in Branchport or trek along an abandoned railroad path from Montour Falls to Horseheads on the Catharine Valley Trail. Walk or bike the 8.7 mile trail along the Chemung River in Elmira at the Lackawanna Rail Trail. Explore the 16,000 acres of trails passing pastures, ravines, and wildlife habitats at Finger Lakes National Forest walk around the quiet, wooded trails surrounding the water reservoir at Two Rivers State Park Recreation Area and stop to enjoy the waterfalls at Waverly Glen in Waverly. Or enjoy the hiking trails and picnic areas at Keuka Lake State Park.
Family friendly trails can also be found at Tanglewood Nature Center and Museum in Elmira, which offers nine miles of trails, a museum with interactive exhibits, and rehabilitated animals that now call this nature center their forever home.
For an alternative view, enjoy the trails and vineyards on horseback with Painted Bar Stables in Watkins Glen on a small group, guided horseback rides, and lessons.
Looking for a refreshing river adventure? Friends of the Chemung River offer guided river kayak rentals along the Chemung River starting in Elmira every other Saturday during the summer months. Capacity is limited, be sure to see if they offer this fun river excursion during your trip and register in advance.
Farm Visits & Fruit Picking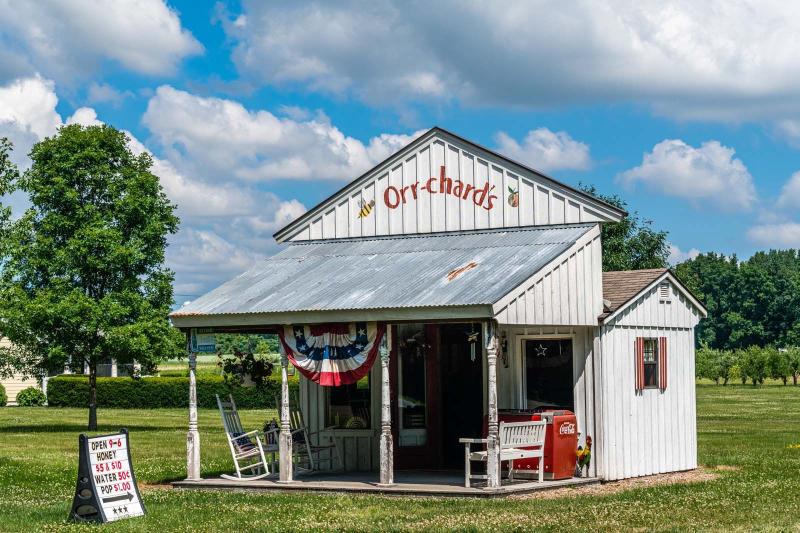 Finger Lakes Wine Country boasts some of the best farmland in the state of New York and the summer is the perfect time to pick up fresh, seasonal produce from our region's farmers markets and farm stores. Many farms also offer u-pick options for fruit and vegetables.
Thyme Stands Still is a charming roadside farm stand located on Route 414 along Seneca Lake that sells their own seasonal produce and other pantry items like spices and herbs. 
ORR-chard's Apples, Cider, and Honey in Penn Yan offers a variety of seasonal produce and honey available at their roadside stand.
Tomion's Farm Market in Penn Yan is a family-owned farm market that has been growing and selling strawberries for over six decades and offers U-Pick fruits to visitors as well as baked goods and gifts in their storefront during the summer season.
The Windmill Farm & Craft Market in Penn Yan is a lively farmers market with local goods like artisan crafts and food options from over 200 vendors during the summer months on Saturdays.
Visit the family-owned and operated dairy farm, Sunset View Creamery in Odessa, which sells a selection of artisan cheeses made fresh from the milk of their cows. You can purchase raw milk and other local food items in their farm store and tour their farm and schedule a session to cuddle cows!
Fulkerson Winery and Farm in Dundee offers seasonal U-Pick fruit and vegetables, including grapes and asparagus, as well as leisurely vineyard tours with Seneca Lake views.