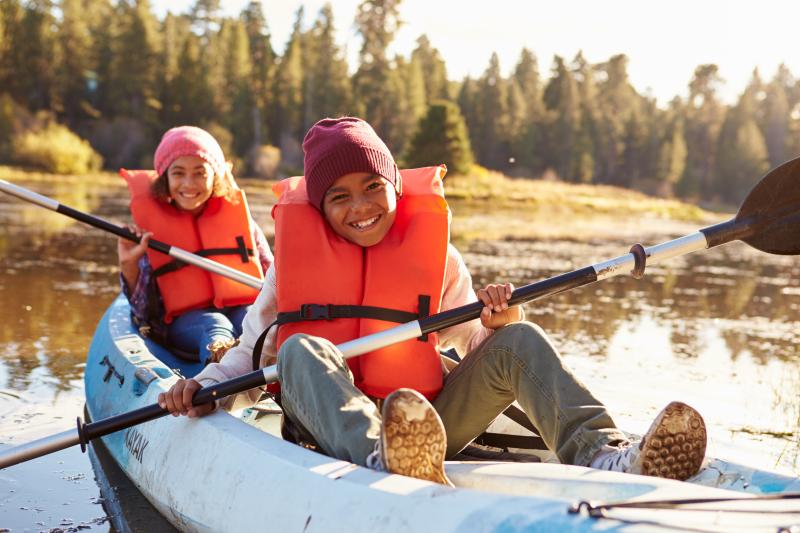 As one of the best wine regions in the nation, there's an unlimited amount of fun activities to enjoy in Finger Lakes Wine Country. That's why we're focusing on the ones that won't break the bank. This list of free things to do in Finger Lakes Wine Country includes activities for the entire family and is a great starting point for visitors and residents building an itinerary. 
Go For a Hike
The Tanglewood Nature Center and Museum in Elmira, New York offers free access to over 10 miles of hiking trails, exhibits, and programs on environmental education. It houses over 40 live animals, both native and exotic. Tanglewood Nature Center is committed to local preservation efforts. The trails here offer hiking year-round and winter activities including cross-country skiing which allow you to experience the natural beauty of the Chemung Valley. 
The Keuka Outlet Trail starts in the small town of Penn Yan and has more than seven miles of scenic trails, perfect for cycling, running, or leisurely walks. Along the way you'll find Seneca Mills Falls and the Cascade Mills Falls In the winter snowmobiling and cross-country skiing are very popular here.
For scenic, wooded hiking trails head to Italy Hill State Forest in Branchport, New York, or trek along an abandoned railroad path from Montour Falls to Horseheads on the Catharine Valley Trail. The Finger Lakes National Forest in Hector, New York has over 30 miles of interconnecting trails that traverse gorges, ravines, pastures, and woodlands. It's the only National Forest in New York State and is another great location for snowshoeing, snowmobiling, and cross-country skiing during the winter. 
Stroll through one of our charming Small Towns
Finger Lakes Wine Country has many charming small towns to visit during your trip. You'll find antique centers and vintage stores everywhere, which is great for window shoppers, vintage lovers, and collectors. Be sure to read some of our guides to a few of our featured small towns, including Corning, Owego, Hammondsport, Watkins Glen, Penn Yan, and Elmira.
Go Bird Watching 
Our natural landscapes are a haven for wildlife and natural habitats, including great bird-watching opportunities. In the spring, birders can find great blue heron, sandhill crane, osprey, snow geese, wild turkeys, many species of songbirds, and even bald eagles.
Some great places to visit for bird watching include Cold Brook Wildlife Management Area in Hammondsport, Urbana State Forest and Italy Hill State Forest off of Keuka Lake, Tanglewood Nature Center in Elmira, Brick Pond wetlands in Owego, Spencer Crest Nature Center in Corning, and the Finger Lakes National Forest between Seneca Lake and Cayuga Lake.
Farmer's Markets
Finger Lakes Wine Country boasts some of the best farmland in the state, so finding the freshest produce of the season, handicrafts, baked goods, local ingredients, pantry items, and seasonings is easy to do at a local Farmers Market. 
From season markets to year-round farm stores here you'll find something for every season. For over 35 years Windmill Farm & Craft Market in Penn Yan, New York has been offering food, produce, and handicrafts on Saturdays, from April through mid-December. With over 200 vendors Windmill Farm & Craft Market is the largest of the farmers markets in Finger Lakes Wine Country.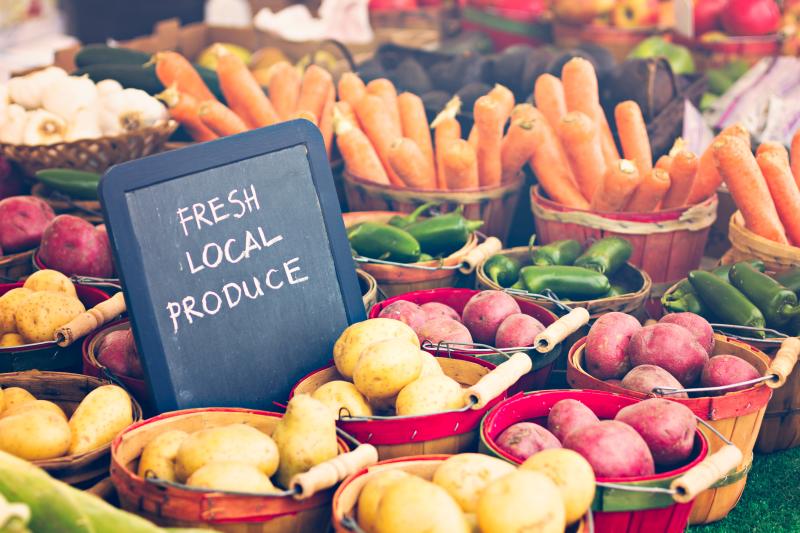 Go For a Drive
One of the best ways to see the sweeping views the region is famous for is a scenic drive. The most well-known scenic drive in Finger Lakes Wine Country is the Seneca Lake Scenic Byway running along the east side of Seneca Lake. You'll be passing wineries, cideries, distilleries, breweries, restaurants, and farms. Most of which are great places to catch one of our stunning Finger Lakes sunsets overlooking Seneca Lake. Learn more about our local scenic drives. 
Take a Dip
During the warmer months of summer, the best way to cool off is to enjoy a day at the lake swimming, paddling, or kayaking. There are several beaches for swimming in the region, including Champlin Beach in Hammondsport, New York, and the shores at Keuka Lake State Park in Penn Yan. Along with hiking trails and picnic areas, there is no shortage of lake activities to enjoy at Keuka Lake State Park. Keuka Lake is one of the warmer water lakes in the region. 
Clute Memorial Park in Watkins Glen has a scenic swimming beach on Seneca Lake. Seneca Lake is not only the largest of the Finger Lakes it's also the deepest lake within New York State.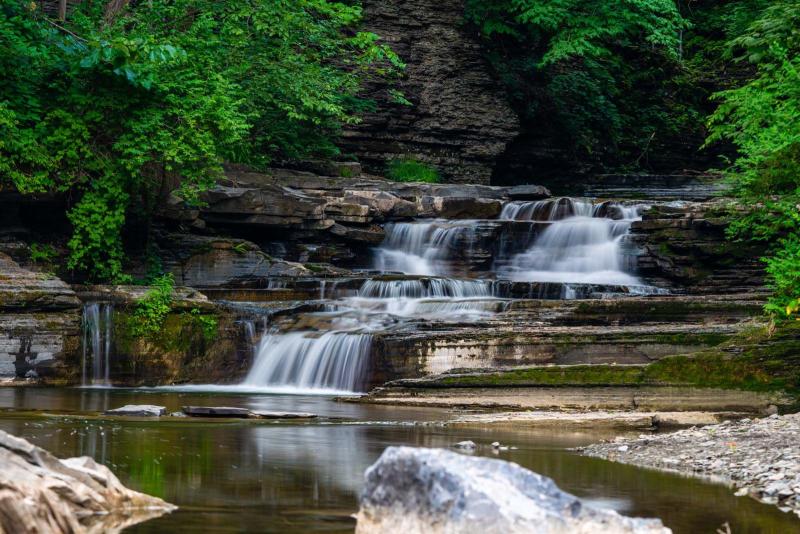 Chase Waterfalls
Visiting the region's iconic waterfalls is a quintessential part of the Finger Lakes Wine Country experience. Our region has a reputation for having over 50 waterfalls which are a visual delight waiting to be explored. Walking through Watkins Glen State Park you can enjoy an enchanting hike through the two-mile Gorge Trail, which boasts 19 cascading waterfalls.
Let our Finger Lakes Wine Country Waterfall Guide lead you to the gorgeous waterscapes of Finger Lakes Wine Country.