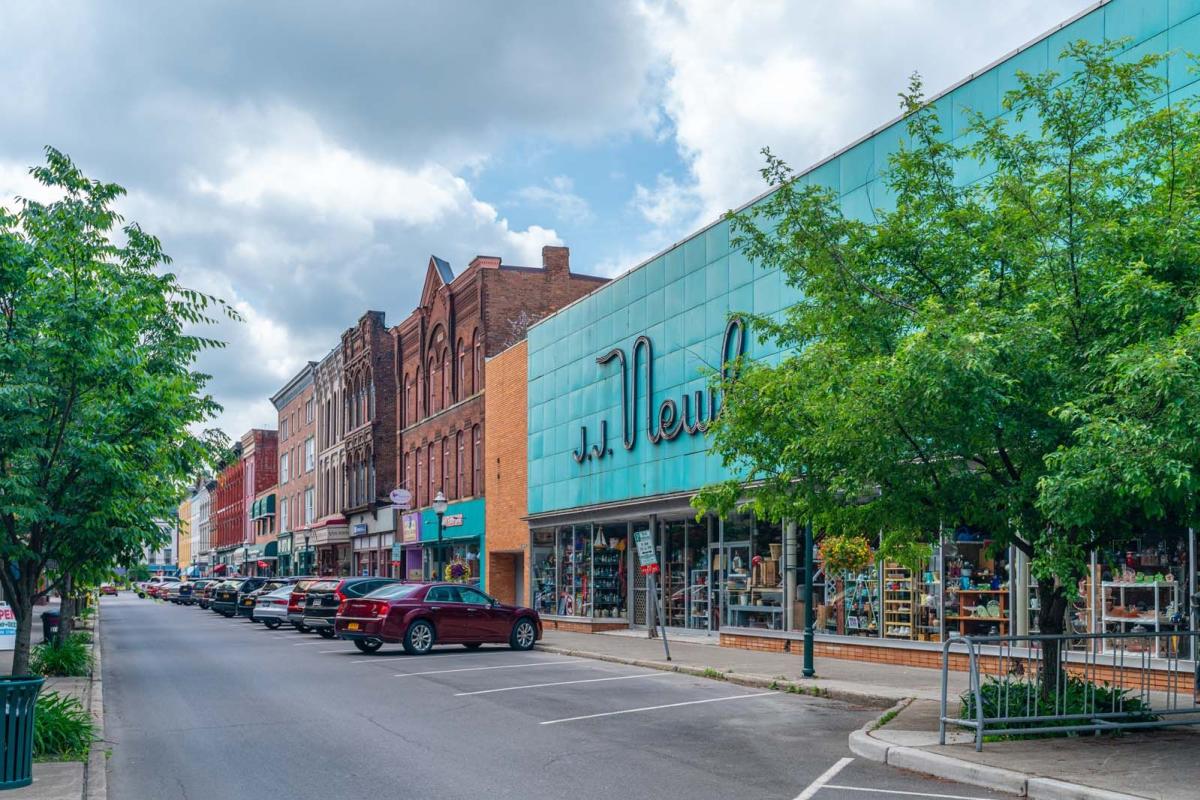 Antique collecting has been around for ages and for some it's a newfound hobby or a way to live a more sustainable lifestyle. Whether you're looking for a one-of-a-kind object for your home or are a collector, the rush of finding something that speaks to you from the past is always exciting. Antique and vintage shopping is a modern-day version of treasure hunting and Finger Lakes Wine Country is teeming with antique centers and vintage shops for you to explore.
Collectors, historians, and those looking for a more sustainable way of living can take advantage of the treasure trove of antique centers and vintage stores that can be found in the heart our region's small towns. You'll also find roadside antique shops if you're on one of our many scenic drives between our lakes and the rolling landscape of vineyards and farmland.
Antique shopping can also be a fun adventure if you're looking for something specific from the past or just looking for that next unique find that draws you in. It's also a sustainable, environmentally friendly way of furnishing a home or adding that special piece to your wardrobe--whether it be vintage jewelry or article of clothing.
Some items that are especially popular to hunt for in our region are vintage CorningWare or Pyrex your parents or grandparents had in their kitchens from the late 1950s to the new millennium thanks to our small town of Corning being home of Corning Inc, formerly known as Corning Glass Works. With rare CorningWare pieces selling for thousands of dollars making waves among the antiquing community, the popularity for hunting down has become a hobby for some.
In our region's shops, you can find period and country furniture, glassware, childhood memorabilia, ephemera, books, vintage clothing and jewelry, farm machinery and tools, antique firearms, and so much more.
Here are just a few of our many vintage and antique shops in Finger Lakes Wine Country for your next visit.
Crooked Lake Antiques
Located in our region's small town of Hammondsport, across from the Glenn H. Curtiss Museum, is a great roadside stop for antique and vintage good hunters. Crooked Lake Antiques is a multi-dealer shop featuring unique items including vintage toys, antique chests, armoires, and other furniture as well as silver, Art Deco, heirlooms, jewelry, and Victorian dolls. 
New additions and collectables are constantly being added to their inventory. 
Patina
Make sure to stop into Patina, also in Hammondsport, for a collection of unexpected treasures and craft ware from artisans and collectors from around the region. There's always something new to find in every visit at prices that won't break the bank.
Early Owego Antique Center
Early Owego Antique Center, located in one of our most charming small towns of Owego, is an antique haven. This multi-dealer antique shop has over 90 vendors and is housed in the former five and dime store JJ Newberry's along the picturesque 19th-century storefronts on Lake Street. Between the two floors and 19,000 square feet of retail space, you can find just about anything from the past from clothing, to collectables, home furnishings, and more.
Antique Revival 
Located in Big Flats, Antique Revival has a carefully curated collection inspired by the modern decorating with antique styling through 17th-21st century American. The antiques are sourced from the Hudson Valley, New England and points along the eastern seaboard, as well as European furniture, fine art, and decorative home accessories from around the globe. Their selection of fine home and historic furnishings attract interior design professionals and collectors. 
Shop in person in their 15,000 square foot showroom or from home online or schedule an appointment to have any valuable items from the past that may need appraising.
Twin Tiers Antique Plaza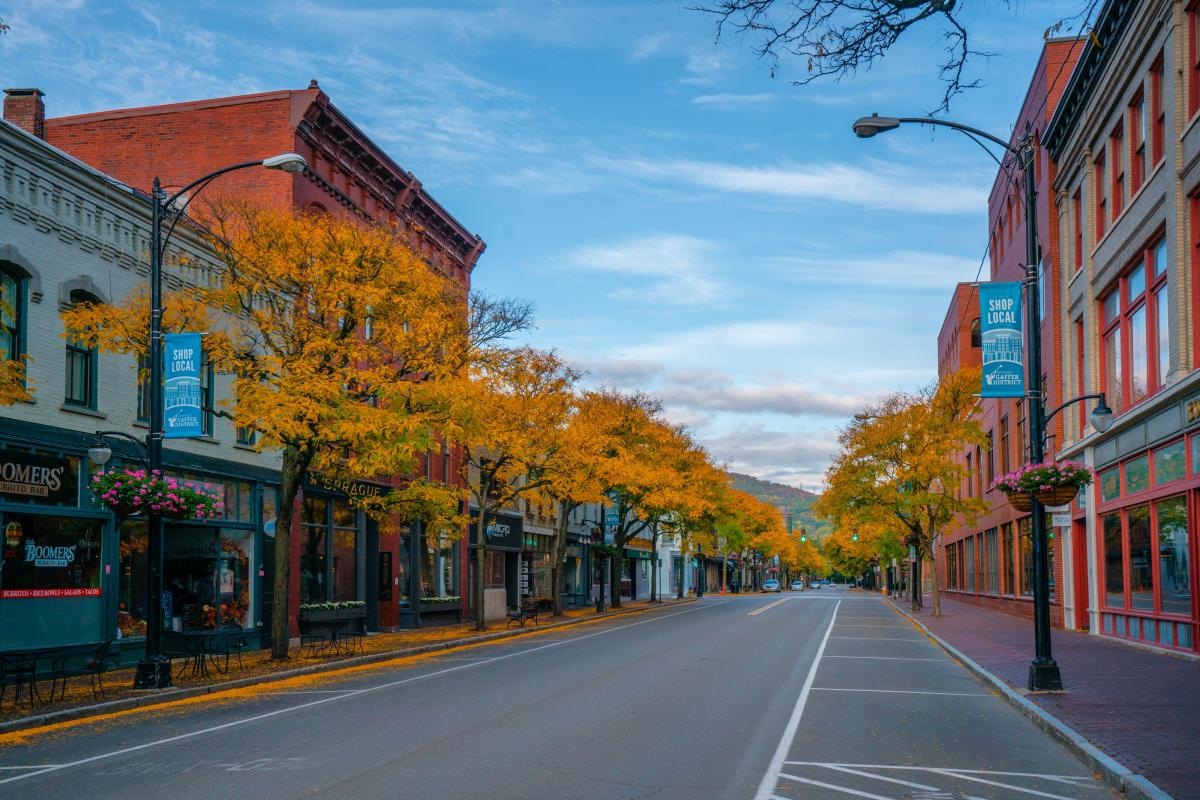 Located in the heart of Corning's Historic Gaffer's District on Market Street is another great antiquing and vintage shopping option for visitors alongside all the historic 19th century restored storefronts. Twin Tiers Antique Plaza has two floors and 8,000 square feet of retail space featuring over 50 vendors being one of the largest antique shops in Steuben County.
If you find something special that's difficult to bring home with you, this antique and vintage spot offers shipping services through DHL to help you get your latest find and keepsake home safely and conveniently.
Wild Goose Chase Antiques
Located in a 20th-century classic red vineyard barn along the Keuka Lake Wine Trail just 7 miles north of Hammondsport is the ultimate Finger Lakes antiquing experience offering views of the lake and a collection of curated pieces from the early 19th century to mid-century modern pieces.
Wild Goose Chase Antiques offers an indoor and outdoor display of items from 7 different dealers. Open seasonally from April through October.