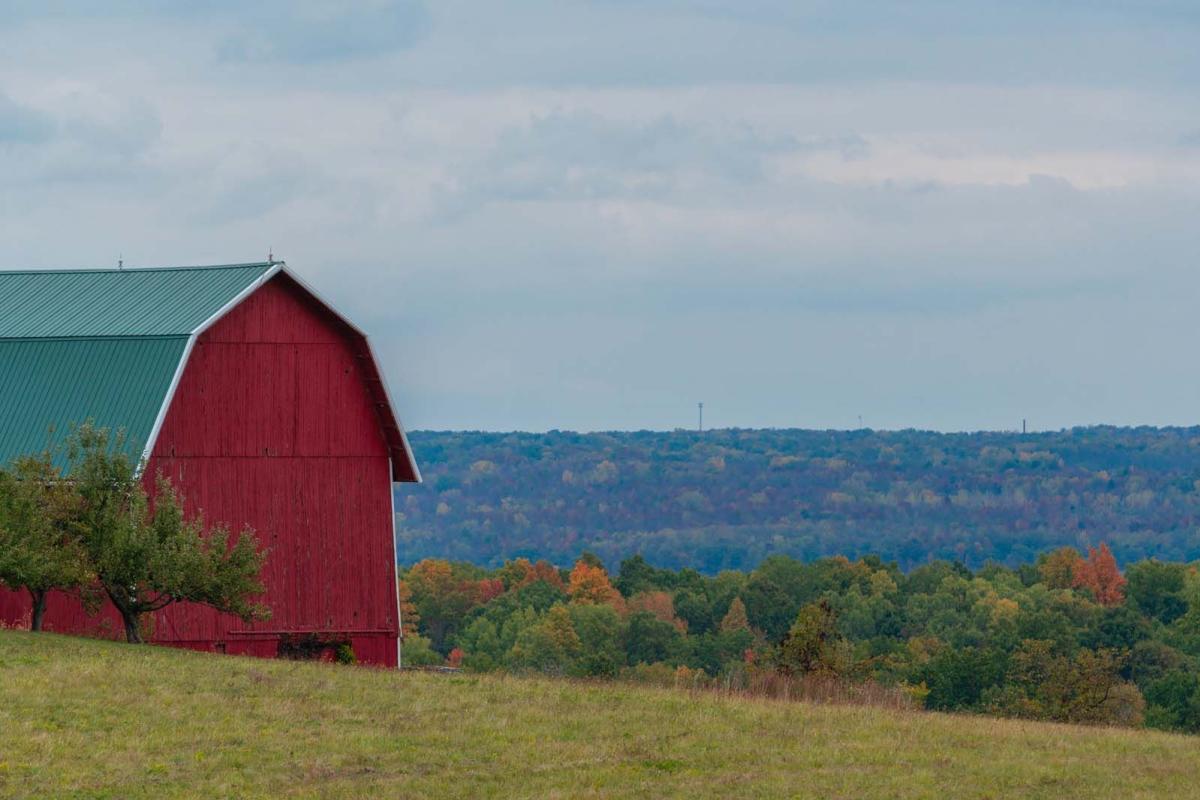 Farmers feed the world and Finger Lakes Wine Country has the ideal geography, climate, and soil for our farmers. Tucked away in upstate New York is a foodie paradise where farm-to-fork is always preferred and paired with a wealth of amazing locally-grown wines. This year escape to a charming place where you can relax, rejuvenate, and get your hands dirty the old-fashioned way. 
Meeting the farmers is easy here. This three-day itinerary allows you to connect with some of Finger Lakes Wine Country's farmers and producers to see what's grown by nature. From farm-to-table eateries and certified organic wineries to picnics in the park and trips to working farms, we've curated the roadmap for you to explore the uniquely idyllic Finger Lakes Wine Country. 
You'll be able to taste the Finger Lakes Wine Country goodness in every bite while supporting local farmers and purveyors. Fine without wine? We've included some of the best local breweries and cideries as well. Farm-to-table isn't a trend here, it's a lifestyle. So while most of the suggestions are available year-round it's always best to call before traveling to any of these locations to check conditions, hours of operation, and availability.
Day One: Farm Fresh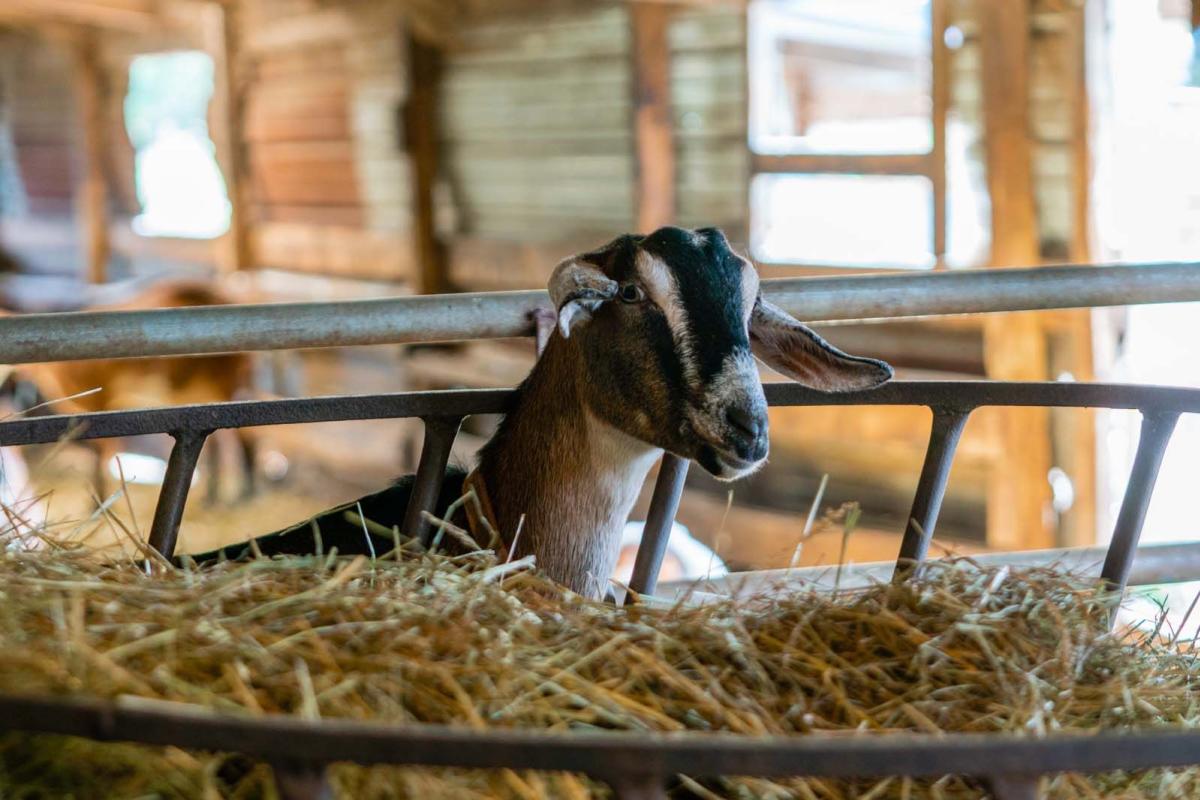 Local. Natural. Sustainable. These are the three keywords to focus on during your stay. Your first day begins early and will remind you of how good simple things make you feel. The day should be broken up into three sections to give you time to prepare for all the different activities. 
Go Get Your Goat
Start your morning striking a pose with baby goats during a 60-minute vinyasa-style goat yoga class at ZiegenVine Homestead. Be prepared to get silly and don't wear long dangly earrings or shirts with fun dangly pieces or straps. They look like a treat!
After yoga, treat yourself to brunch at the Tasting Barn at Ryan William Vineyard in Burdett. Head straight into the Tasting Barn and decide between a delicious farm-to-fork brunch of Mixed Berry Baked Brioche French Toast or Freshly Baked Quiche of the Day and a local cup of coffee. 
Before leaving, fill one of their Barn Boxes with local produce and items like dill pickles, whole-grain beer mustard, or house-smoked bacon to take home. The Tasting Barn has partnered with a handful of small local producers to design CSA-inspired weekly "Barn Box" that you can pick up and personalize at the Tasting Barn. 
Hawk Meadow & Horse Stables
Continue exploring farm life at Hawk Meadow Farm where you will learn about the ecological, social, cultural, and medicinal roles of the mushroom kingdom. See what it takes for a Shiitake to end up on your dinner plate and then take some home with you from their farm store! 
Looking for a unique way to see the region? ​Go for a ride on the only horseback mounted vineyard tour in the Finger Lakes with Painted Bar Stables. The Vineyard Ride takes you on a scenic tour of the orchards and forest peaking with a breathtaking view of Seneca Lake. Upon dismount enjoy wine tasting, local bites, and walk away with a bottle of wine to drink at a later time. 
Farm To Fork
Be prepared to get wined and dined at GRAFT Wine + Cider Bar. The only wine and cider bar in the area exclusively serving a variety of New York State hand-crafted wines, ciders, and beer. GRAFT Wine + Cider Bar highlights premium Finger Lakes producers on a rotating, seasonally focused bar and kitchen menu thoughtfully prepared by popular regional chef, Orlando Rodriguez. 
Day Two: Table For Brew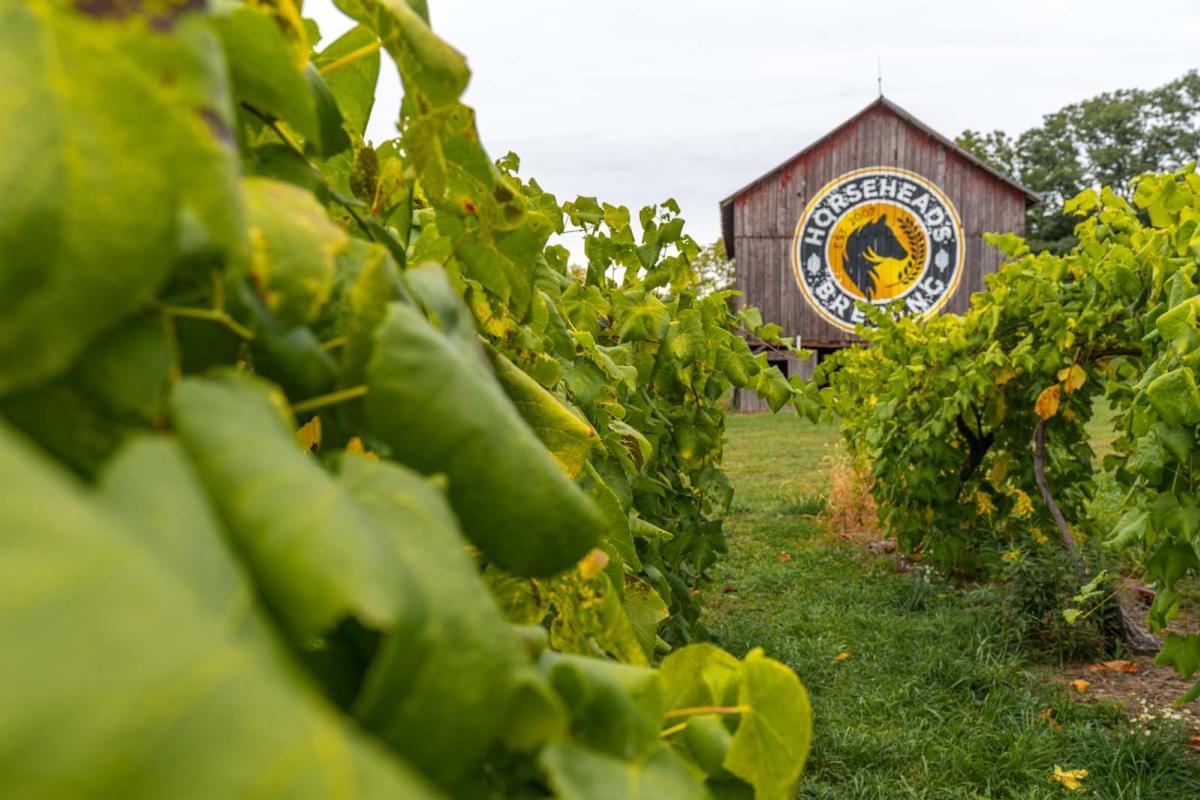 Corner in on Corning on day two and learn about the history of the area while you explore the region through food and drink. Based on travel time and where you'll be staying this day should be broken up into two; morning activities and dinner. With time for a midday rest and reboot. 
Museum Hopping
Wake up your creativity at the Corning Museum of Glass and explore 3,500 years of glassmaking history in the world's largest collection of glass. Watch master glassblowers create stunning pieces before your eyes and view 45,000 other pieces of classic and contemporary glass art. Become a glass master yourself during a daily workshop and make your own glass. Choose between making fused picture frames, sandblasted drinking glasses, flameworked beads, pulled-glass flowers, or delicate blown ornaments. 
Brunch begins at 11 AM at the nearby, bright, and modern Quincy Exchange. This American Bistro brings fresh and some locally sourced fare to the historic Gaffer District. Brunch bites like orange cardamom french toast and crab benedicts can be enjoyed in their socially distanced dining room, just be sure to make a reservation. 
Round out your museum morning with a three-minute walk to the Rockwell Museum. Here at the only Smithsonian affiliate in upstate New York, you'll find both modern and contemporary art. Including Southwestern pottery and ceramics, masterworks of Remington & Russell, and more. Housed within Corning's Historic City Hall, The Rockwell Museum explores the evolution of being American through the eyes of American artists.
Where Meat And Beer Meet 
Take a hike on Bluebird Trail Farm and enjoy a guided bird watching tour. This small educational farm is dedicated to raising fresh, chemical-free produce and healthy pasture-raised meats. Spend the afternoon learning about all of the animals on the farm, collecting chicken eggs, and bottle feeding baby lambs. 
After you've worked up an appetite on the farm head to The Butcher's Son Corning to meet the local meat masters. This whole-animal butcher shop tries to utilize every bit of the locally sourced animals. Order one of their daily specials to eat there, take your pick of meats to bring home or become an expert at smoking brisket at one of their mastery classes. Before you leave, ask for details on their next Meet The Farmer Dinner event where you can connect with local farmers. 
You deserve a break and a cold beer or two with dinner. Horseheads Brewing is the perfect local brewery to satisfy your thirst. If you want the highest quality handcrafted beer with the finest ingredients check out this community treasure. Horseheads Brewing offers award-winning craft brews and has recently reopened under new ownership. Still hungry? Give their Horseheads Pumpkin Ale Soup, Porter Marinated Pork Chops, or Beer Can Chicken a try! 
Day Three: Wine Down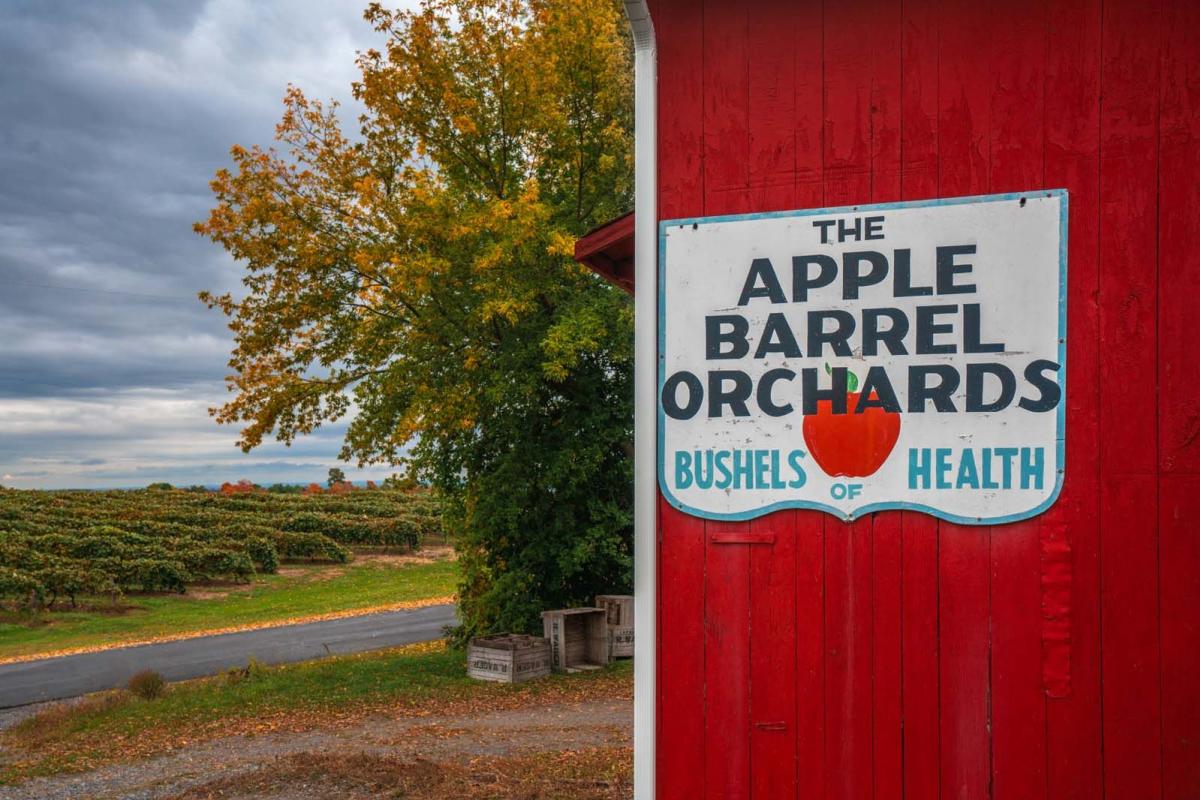 To say we saved the best for last wouldn't be entirely true because all of the places mentioned are exemplary. However, some of the businesses featured below are pioneers of the sustainability practices the farm-to-table movement was founded on. 
Happy Trails
Begin your day somewhere on the 7 miles long Keuka Lake Outlet Trail. The Seneca Mills and Cascade Mills waterfalls are the stars of the show and worth visiting. Seneca Mills Falls is located near the mid-point of the Keuka Lake Outlet Trail, about three miles from Penn Yan and Dresden. It's about a mile hike along a relatively flat trail to Cascade Mills Falls from there. 
Top off your early morning adrenaline rush with a cup of award-winning, artisanal small-batch roasted coffee and breakfast at Black Cat Bistro. Which is open 9 AM - 3 PM on the weekend. Their small but mighty menu changes frequently and seasonally. Sourcing locally as much as possible for a true farm-to-table experience. 
Prepare A Picnic
Apples are made for picking and at Apple Barrel Orchards you can take your pick of 16 varieties of apples, 8 varieties of grapes, and sweet cherries! This fourth-generation family-owned fruit farm also has a farm store where you can purchase cheese, cider, jellies, butter, and syrups. 
What's better than a picnic at the park? Keuka Lake State Park has picnic tables and plenty of grass, ideal for a picnic. Along with views of the vineyard-covered hills reflected on the waters of Keuka Lake. Pack your bottle of wine from horseback riding at Painted Bar Stables, the fruit, and cheese you picked up at Apple Barrel Orchards, shiitake mushroom from Hawk Meadow Farm, along with whatever is left in your Barn Box from Tasting Barn at Ryan William Vineyard for an afternoon picnic at Keuka Lake State Park. 
Wine & Dine
The bottle of wine at the picnic prepared your palette for an afternoon of organic wine tasting. Hunt Country Vineyard received the 2020 Sustainability Award from the New York Wine & Grape Foundation for its sustainability practices. They have a portion of their vineyards certified organic and make several wines from their organic grapes. The Hunt family has been farming west of Keuka Lake for seven generations and continues to bring innovation to the region. 
For dinner get a seasonally focused taste of the region at The Restaurant at The Park Inn. Open Wednesday through Saturday from 5 PM to 10 PM Chef Dan Eaton emphasizes locally produced and sourced ingredients for all of The Park Inn offerings. Sommelier Jason Ferris has created a 200+ selection wine list to complement Chef Eaton's locally focused cuisine. 
Don't let the trip end without dessert at Spotted Duck Creamery! This award-winning organic frozen custard is made from fresh local honest-to-goodness ingredients like organic milk and cream, house-made vanilla, duck eggs and is worth the hype. Open Thursday through Tuesday from 12 PM to 8:30 PM during the summer, some of the unique seasonal flavors include Seneca Salted Caramel, house-made caramel sauce paired with salt mined from beneath Seneca Lake, and Grog Nog, eggnog frozen custard with Finger Lakes Distilling Cognac Apple Brandy and Bourbon. 
Farm Stays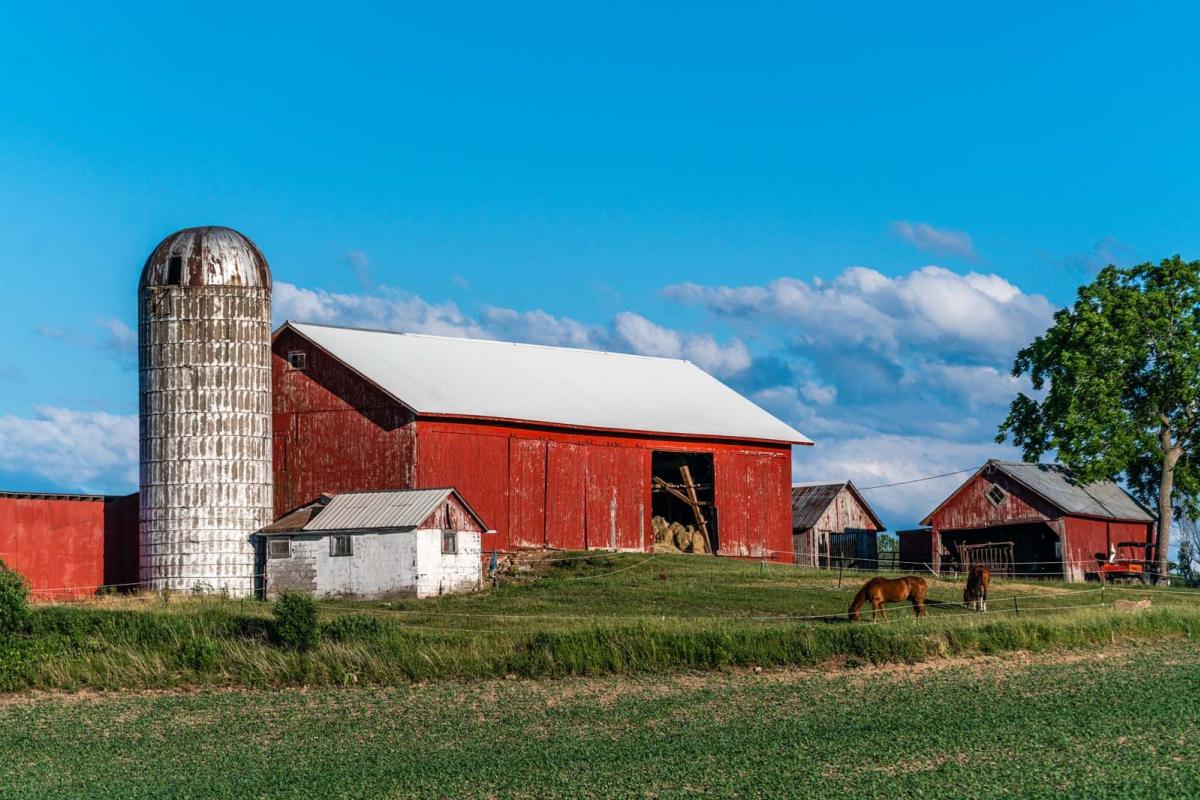 Do you dream of counting sheep? Stay at Button's Creekside Farm Bed & Breakfast, a working sheep farm. Amber Waves Farm Bed & Breakfast is an operating beef farm with four cozy rooms. Right next to the Keuka Lake Wine Trail you can fish in the ponds on the property, help feed their black Angus herd or just take in the view of 347 acres of pasture and woodlands.
Caledonian Farm And Lodging is centrally located on the Seneca Lake Wine Trail. The Buchanan Suite is situated in an 1850's farmhouse and is a quaint stay for two. The Amish Farmhouse at Weaver View Farms is also on Seneca Lake but is better suited for a group or family. The six-bedroom three-bathroom home is owned by The Weavers, a local horse-and-buggy Mennonite family. While there is wifi at the farmhouse there are no televisions. The Weaver Family does not own or use computers so please call them directly at (315) 781-2571 to book. 
Manors & Inns 
The Park Inn is not only a farm-to-table restaurant, it's also a local inn with 5 restored suites located steps away from Keuka Lake in Hammondsport, NY. The Glen Scott Manor is where guests can experience a more intimate farm-stay experience. This fully restored historic farmhouse is located next door to Point of the Bluff Vineyards in Hammondsport, steps from Keuka Lake. 
The Black Sheep Inn and Spa is the new plant-based inn in Hammondsport. Owners of this beautifully restored 1850's octagon home, Miranda and Simon opened the doors in 2020. Guests can enjoy an onsite spa experience or vegan dishes prepared with seasonal and locally sourced items. The pink Pleasant Valley Inn is a boutique bed and breakfast right outside of Hammondsport celebrated for its upscale dishes and seasonal cuisine.
Located on Historic Main Street in the Village of Penn Yan, The Laurentide Inn is the result of transforming a 200-year-old private residence and carriage house barn into 5 guest suites. In the back of the house, you'll find their brewery and the pub offering delicious breakfast prepared with locally sourced and seasonal ingredients.
From family farmers and master glassblowers to artisan cheesemakers and an Amish farmhouse, Finger Lakes Wine Country has more to offer than fantastic wineries. It's also a foodie haven and home to Finger Lakes Farm Country. Schedule your next visit soon! 
For more suggestions check out these additional Finger Lakes Wine Country Farm to Table experiences. Along with Farm Stores & Farmers Markets in Finger Lakes Wine Country.