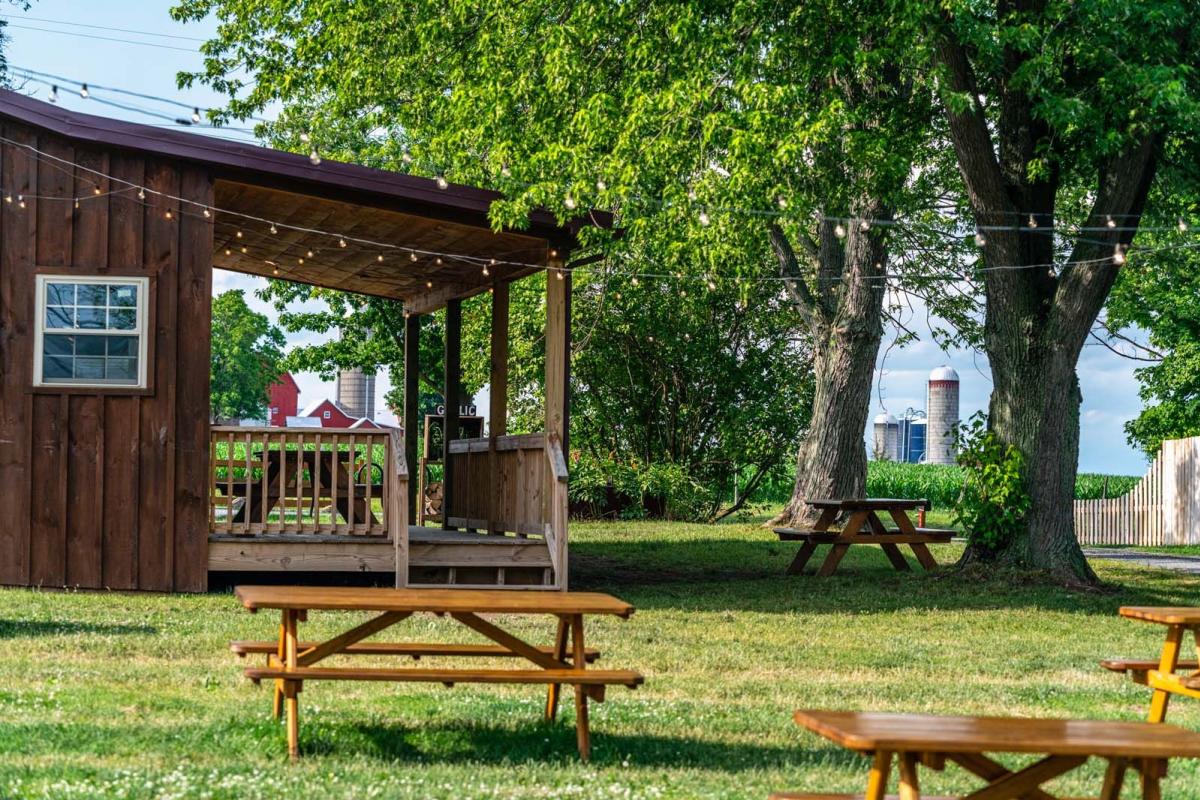 In Finger Lakes Wine Country farm-to-table isn't a trend, it's a lifestyle. Serving things locally grown, produced, and sourced evokes a sense of pride in the region that is shared through taste, smell, and touch. As we all prepare to go safely back outside this summer, here are some of the places you should turn to for an authentic farm-to-table experience. 
From farm brewed beer and farm-fresh produce to date night destinations and cow cuddling there's something fun for everyone in the family. Finger Lakes Wine Country is known for its award-winning wines and stunning lakeside views but has so much more to offer. 
Wineries & Breweries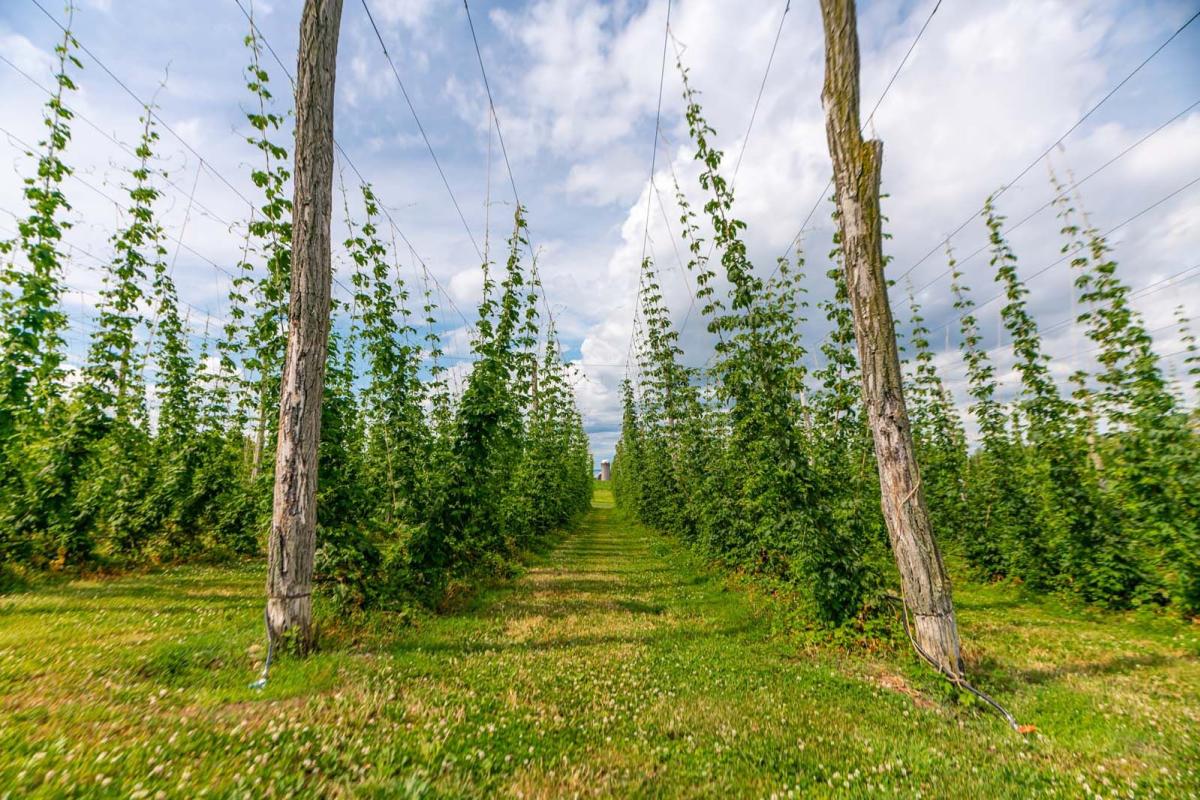 Let's start with the good stuff, the wine trails! Finger Lakes Wine Country is home to three distinct wine trails; the Cayuga Lake Wine Trail members are dog-friendly and open year-round.
Keuka Lake Wine Trail is historical. The vineyards surrounding this Y-shaped lake are home to some of the oldest Vinifera vines in the region. It's where winemaking in the Finger Lakes began.
Go for the gold on the Seneca Lake Wine Trail whose member wineries have won hundreds of medals and are recognized as world-class producers of Riesling, Pinot Gris, Gewurztraminer, Cabernet Sauvignon, Merlot, and Cabernet Franc to name a few. 
Reservations may be needed for winery visits. Please contact businesses directly for the most up-to-date information. 
Three farm-to-barrel breweries to tap into this summer are the Lucky Hare Brewing Company, Climbing Bines Hop Farm & Brewery, and Horseheads Brewing. Lucky Hare Brewing Company creates hand-crafted beers that reflect Finger Lakes Wine Country. Located on Seneca Lake they recently launched an outdoor concert series for the Hector location.
The Climbing Bines Hop Farm & Brewery in Penn Yan began in 2012 as a group of friends crafting fresh-off-the-farm brews and it remains the same today. Their premium wet and dried whole leaf hops help to create regionally distinct tastes, while their business practices are rooted in sustainable agriculture and environmental consciousness. 
Horseheads Brewing is a local brewery with the goal to hand-craft the highest quality beer, with the finest ingredients, at affordable prices. It's been a community standout since it opened in 2007 in Horseheads. Founders, Ed and Brenda Samchisen won the TAP NY award for Best Craft Brewery in New York State in 2010 and 2015. After 11 years Ed and Brenda closed the doors in 2018 allowing the Lilly Family to breathe life back into this community treasure.
Romantic Moments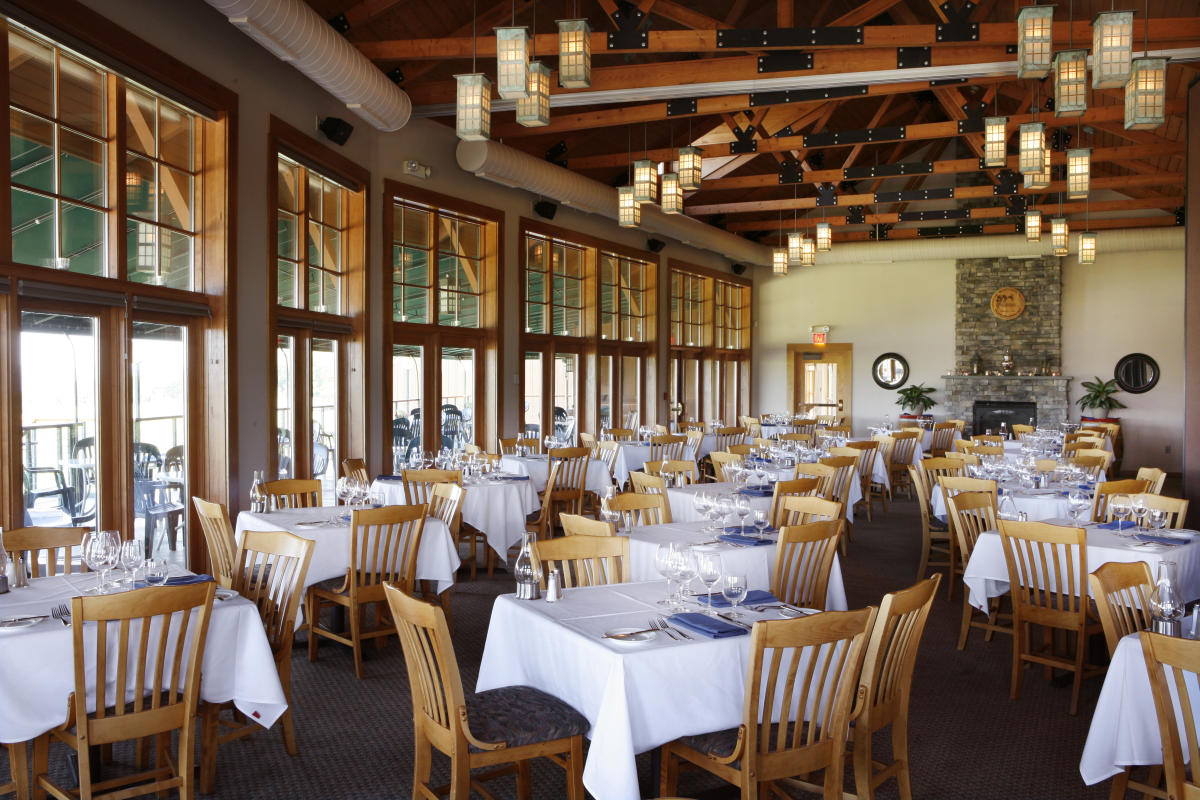 Creating romantic memories that highlight local farm-to-table activities and products is simple in Finger Lakes Wine Country. Begin in Burdett with a vineyard trail ride with Painted Bar Stables, the only horseback mounted vineyard tour in Finger Lakes Wine Country. The route takes you on a scenic tour of the orchards and forest culminating with a breathtaking view of Seneca Lake. Upon dismount enjoy a wine tasting, local treats, and walk away with a bottle of wine. 
For dinner choose between two from-scratch-kitchens - Veraisons Restaurant in Dundee focuses on regional cuisine and proudly sources ingredients from over 30 farms in Finger Lakes Wine Country and throughout New York state. The Cellar in Corning offers modern fusion fare perfectly paired with award-winning wines. 40 are available by the glass and over 350 by the bottle. 
Reservations are needed for both restaurants. 
Save room for dessert at Spotted Duck Creamery in Penn Yan. This frozen custard is made from fresh local ingredients like organic milk and cream, house-made vanilla, and duck eggs! Not only is this dessert delicious, but it's also healthy-ish! 
Brunch Bunch
Black Cat Bistro is open year-round but closed Monday through Wednesday. Start your day in Penn Yan with bites and a cup of award-winning, artisanal small-batch roasted coffee from the sister store next door.
Stonecat Cafe on the other hand is only open seasonally and has more complicated hours of operation. We're hopeful that their Sunday Jazz Brunch will return this year but their food alone is reason enough to visit this Hector hotspot. They smoke their meats and fish using local fruitwood and use 80% local organic produce.
If you're an early riser or sleep in and miss brunch Oak Leaf Cafe is a great option in Penn Yan for an early breakfast or late lunch. Serving a variety of made from scratch options including bakery-made cookies, muffins, and fry pies to compliment the perfect cup of locally procured joe. 
In Corning, you'll find the bright and modern Quincy Exchange is an American Bistro bringing fresh and some locally sourced fare to the historic Gaffer District. Make a reservation for weekend brunch in the socially distanced dining room for delicious brunch bites like crab benedict and orange cardamom french toast. Don't forget to take a peek in the refrigerated cooler where you can purchase things to take home like duck eggs and brown butter.  
Family Friendly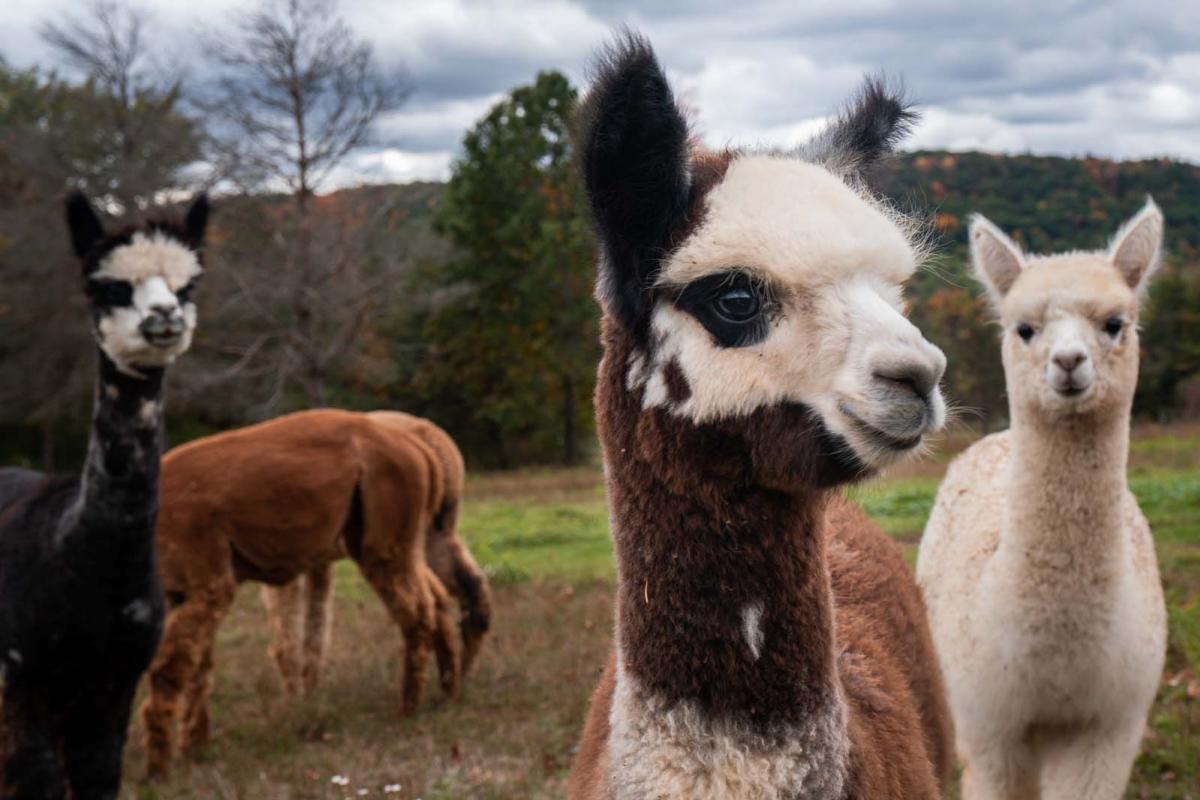 Finding fun activities for the whole family can be a challenge. Here are a few activities that will allow you to get outside and enjoy the simpler things in life. The family adventure can begin in Dundee with fruit picking at U Pick at Fulkerson Winery. After the fun of fruit picking ends you get to return home with the fruits of your labor.   
Looking for a wheelchair-accessible activity? On Bluebird Trail Farm in Corning, the entire family can learn about all of the animals on the farm, hike the bluebird trail, collect chicken eggs, and bottle feed baby lambs. This small educational farm is dedicated to raising fresh, chemical-free produce and healthy pasture-raised meats and offers tours and guided bird watching. 
Pack in the fun and cuteness with a scheduled family tour at Hidden Alpaca Farm in Horseheads. Then end your excursion in Dundee with lunch at the dog-friendly FLX Wienery and enjoy locally sourced hot dogs, sausages, and hamburgers. If you're in the mood for "high end low brow food", cane sugar soda, and homemade milkshakes -spiked, if you like- this is your place. You can even BYOB (bring your own bottle of wine) and opener they provide plastic cups for free or glasses for $5. 
Farm Fed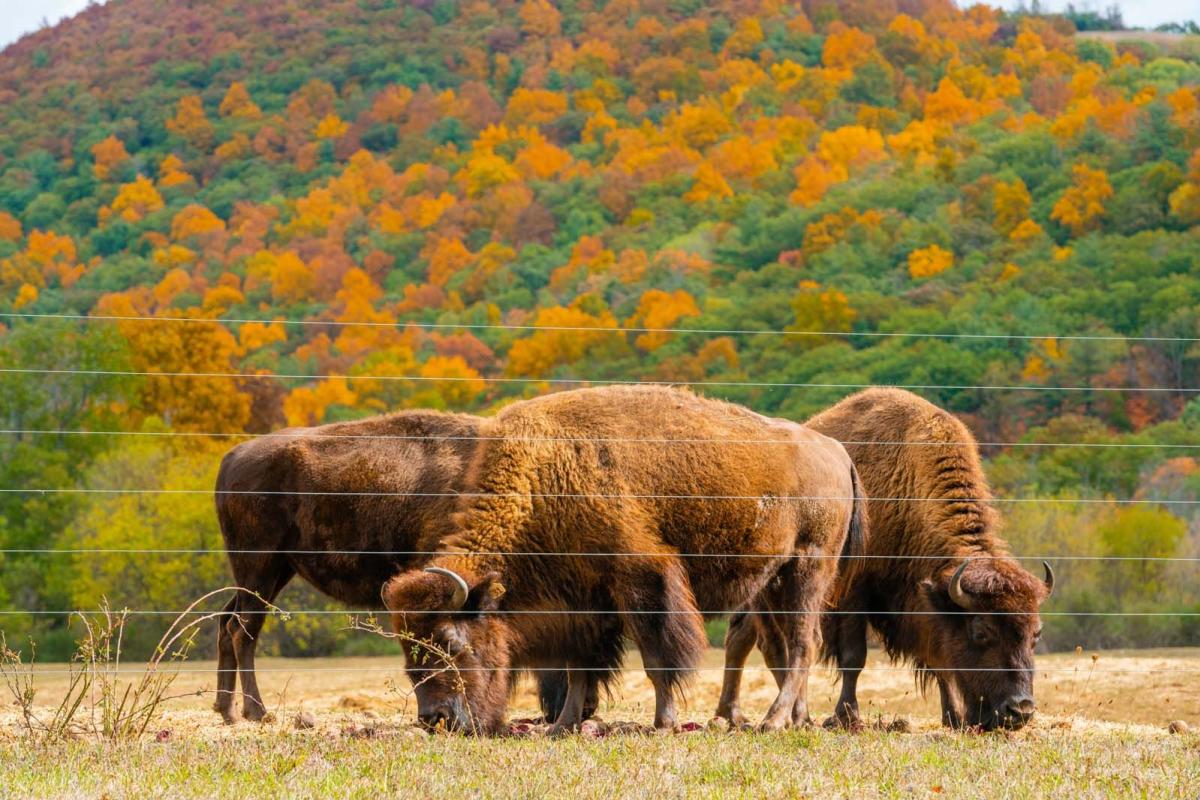 Bringing the farm to your dinner table couldn't be easier in Finger Lakes Wine Country. Parulski Farms in Bath is a 400+ acre family-run farm that produces grass-fed beef, pasteurized chicken and eggs, free-range turkey, cheese, and more. Order online or give them a call to double-check the inventory and schedule a farm pick-up. Go on a safari drive through Mud Creek Bison Ranch in Savona to pick up some fresh bison products. 
Farm-raised certified organic beef, pork, veal, cheese, and vegetables can be found at Englebert Farm Store & Creamery in Nichols. They also carry products from other local farms, including maple syrup, and fruit butter. For delicious hand-pressed apple cider and sweet pure honey from their beehives stop by Orr-chard's Fruit Stand & Honey in Penn Yan. 
Shop Farm To Table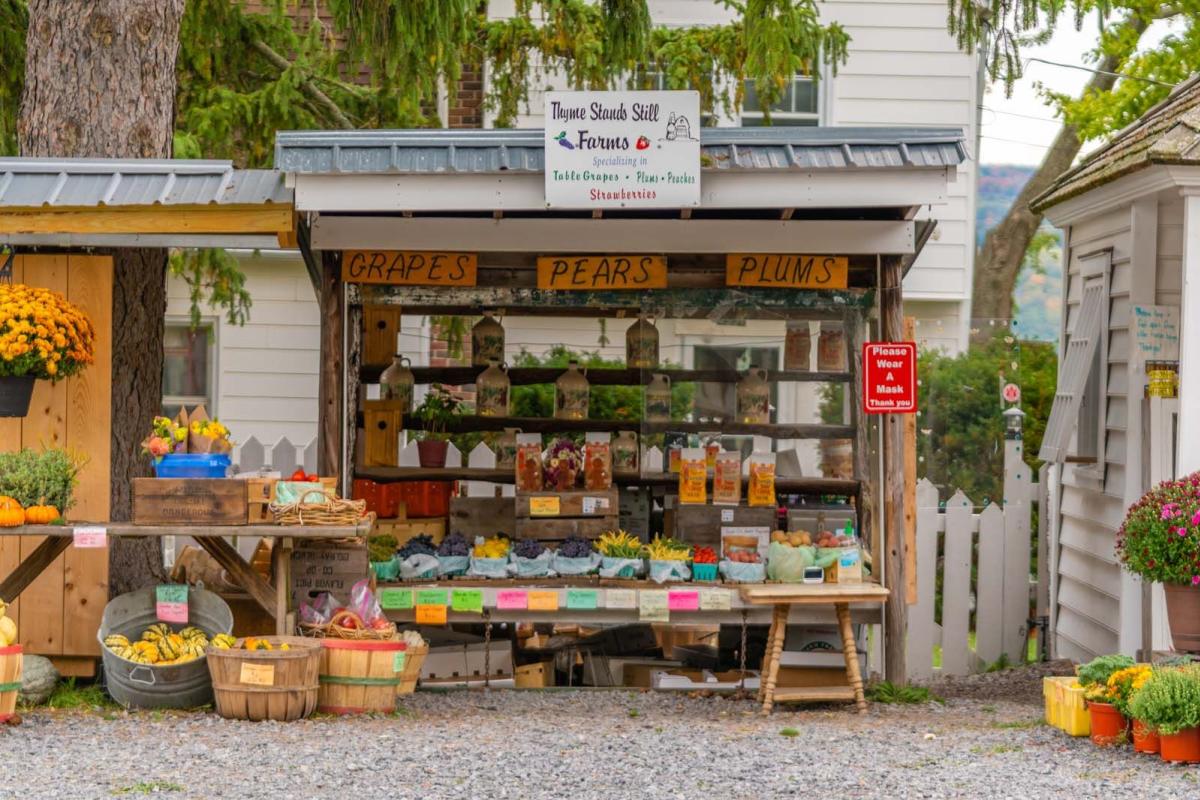 If you want to bring back more than just memories here are some suggestions on gifts, treats, and trinkets to bring home. Lavender Crest Farm in Penn Yan is a 501(c)(3) non-profit with the vision of being the premier model for connecting people with nature as a catalyst for wellness. From soap and body butter to vintage handkerchief sachets, purchasing some soothing products made from local lavender is a great way to support a non-profit and prioritize self-care. 
A search for the big cheese will bring you to the Sunset View Creamery in Odessa for a cheese sampling. After a short tour and a bit of cow cuddling head to the farm store and bring home your choice of cheese, cheese curd, raw milk, and more. 
From farmhouse decor and antiques to organic fruits and vegetables Stoney Acres Country Market in Bath has been dedicated to delivering high-quality natural and organic lifestyle products for five years. 
Thyme Stands Still Farm operates a roadside stand on Seneca Lake that sells the most delicious fruit, honey, jams, and syrup. Along with produce that they've grown or received from other local farms.