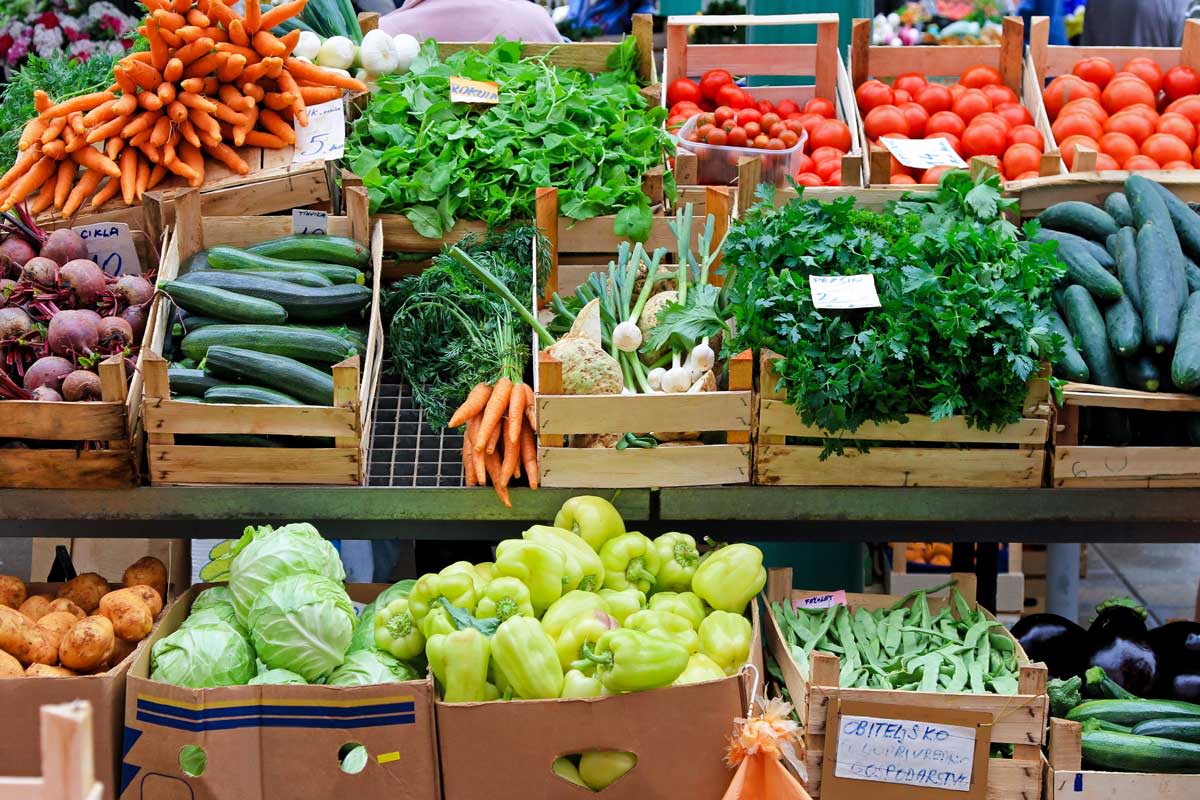 Finding the freshest produce of the season, handicrafts, baked goods, local ingredients and pantry items like meats, cheeses, honey, maple syrup, and seasonings is easy to do in Finger Lakes Wine Country.
Our region boasts some of the best farmland in the state and with that comes food and handicraft products that are direct from the farmer or artisan to the customer, who can easily access these goods at our various farm stores and stands. 
When planning a trip to our region, don't miss out on the opportunity to try some of our best local, quality ingredients and maybe even bring some of your food finds back home to use in your kitchen.
Note: It's always best to double check hours of operation during the specific dates of your visit by calling ahead or visiting each of these farm stores and farmers markets websites to help you plan your visit.
Farm Stores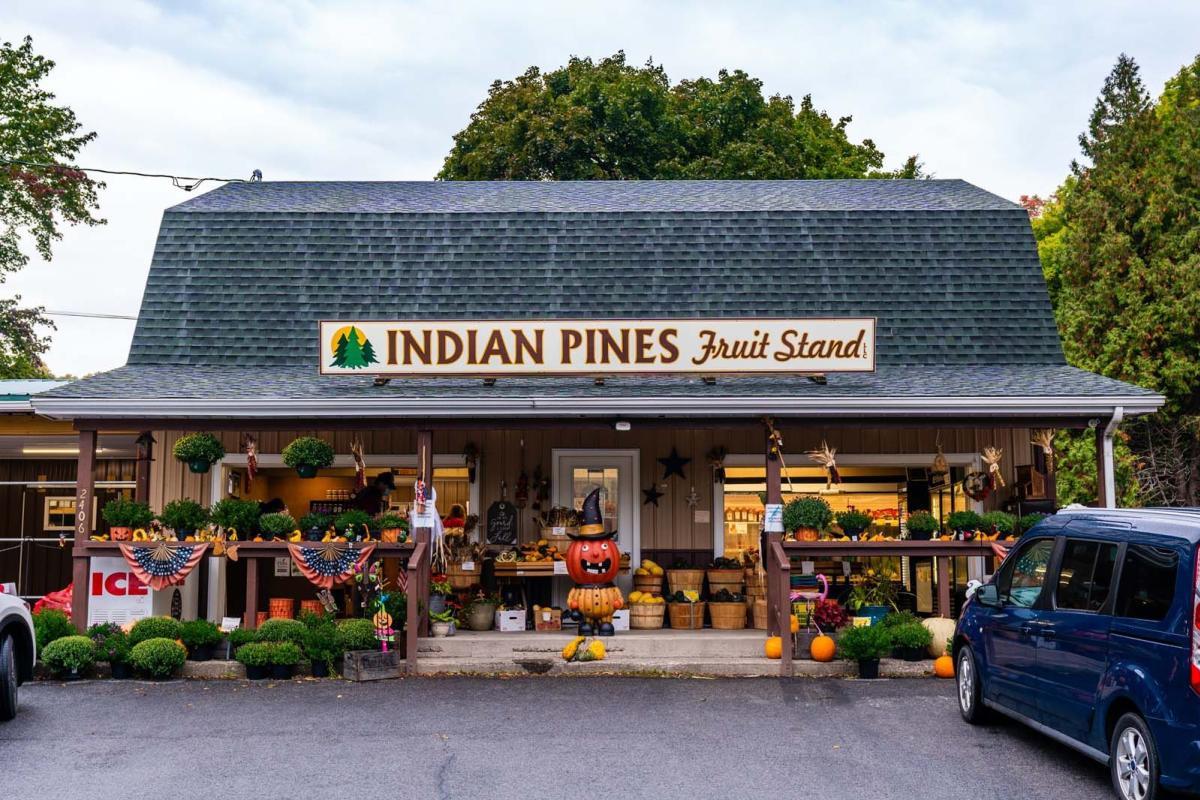 Many of the farm stores in Finger Lakes Wine Country are open throughout the year which makes bringing home farm fresh ingredients convenient--even if you miss out on the farmers markets season. Here are some of our favorites:
Apple Barrel Orchards in Penn Yan is a family owned fruit farm that offers U-pick apples and grapes as well as their small farm store that sells local produce like pears, apples, and grapes as well as items like fresh cider, honey, maple syrup, locally-made cheese, dips, sauces, and jellies. They are open seasonally from September through February. 
Indian Pines Farm Market is a roadside market located in Penn Yan that sells locally grown produce and products like baked pies, bread, cookies, and other seasonal goodies. As the seasons change so does the selection. This seasonal stand is open from spring through mid-December, ending its season with Christmas trees, greenery, and poinsettias.
Tomion's Farm Market in Penn Yan is a family-owned and operated farm market that has been growing strawberries for over 60 years. It offers U-Pick berries, rhubarb, and tomatoes when they are in season. Their farm market offers a rustic atmosphere selling home-grown fresh produce, baked goodies, and even gifts. They are open seasonally kicking off their season in mid-May.
Parluski Farms is located at the southern tip of Keuka Lake in Bath and open year-round offering a selection of artisan cheeses, quality meat cuts, eggs, and other products directly from their farm making it a great place to bring farm to table directly home to you. During the months of May through October they also let visitors join tours of their dairy facility.
Stewart's Family Farm and Creamery in Hornell offers a farm store that is open 4 days a week year-round, selling their own dairy products like milk, goat cheese, and ice cream in addition to bulk food and pantry items including baking ingredients and seasoning to fresh baked goods and soft serve ice cream. If you're not able to make it to their farm store on your visit, you have an opportunity to try or buy their products from the Corning Farmers Market in the summer season.
Oak Hill Bulk Foods in Penn Yan not only offers a store filled with local products, ingredients, staple bulk food items, and a deli in their store open year-round, but they also offer freshly made breakfast and lunch items at Oak Leaf Cafe & Bakery. Everything from hearty soups to sandwiches and wraps are served here, as well as fruit smoothies made from their fresh ingredients. And definitely take home a pie!
Stoney Acres Country Market in Bath is a farm store open year-round offering everything from in-season produce and products like eggs, honey, and maple syrup from local farmers, kitchen ingredients like spices, jams, and pickled products, to crafts and plants including hanging baskets to Christmas trees around the holidays.
Bradley Farms in Elmira is a seasonal farm and flower store that opens each spring in May kicking off the season with spring flowers, hanging baskets, and bedding plants. You can also find fresh, in-season produce from their commercial vegetable farm to bring back home to your kitchen as well as family friendly activities in the fall including a corn maze, haunted attractions, and Twinkle Town during the winter holiday season.
Engelbert Farms in Nichols is the first certified organic dairy farm in the United States since 1984 and offers certified organic products in their farm store and kitchen located in a historic creamery building. Here you can find farm-raised organic meats, cheese, and produce as well as items from nearby farms including eggs, raw honey, maple syrup, and fruit bitters open year-round, Thursday through Saturday.
Sunset View Creamery in Odessa offers a selection of artisan cheeses made using fresh milk from their family owned and operated dairy farm, fresh raw milk, and other locally-produced food items in their farm store open year-round five days a week. They also offer tours and now they give visitors an opportunity to cuddle cows!
The Keuka Trail Farm Market in Branchport offers freshly made baked goods and other locally made products like honey, essential oils, and spices.
Farmers Markets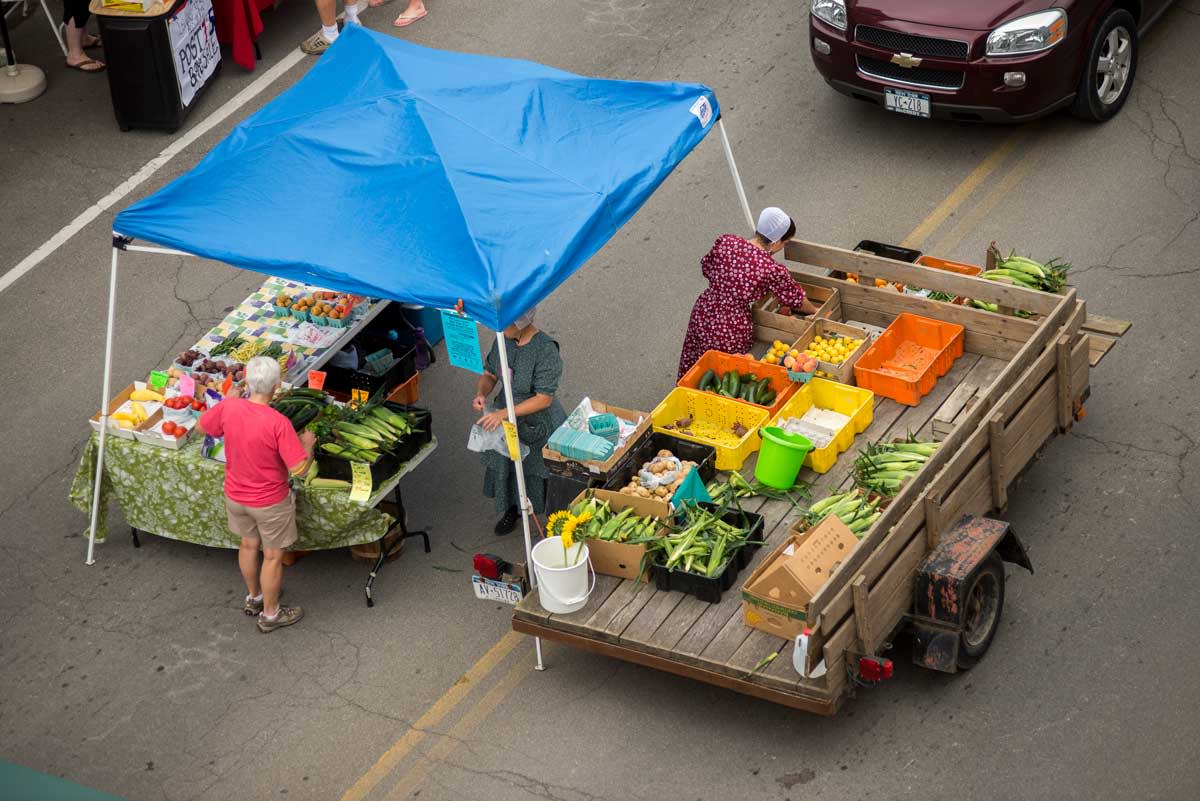 When visiting our small towns, make sure to take part in the fun around our seasonal farmers markets. Local vendors sell produce, farm products, baked goods, artisan crafts, gifts, and more, providing visitors and the community with wholesome food and goods to bring home.
It's best to check each individual farmers markets' social media or website for up-to-date information during your visit, including their hours as these sometimes change. Most of these farmers markets are seasonal and are held throughout the week, however, the markets that have both summer and winter farmers markets usually have different hours once the season changes.
Corning Farmers Market is located at the Riverfront Centennial Park every Thursday from June through October offering a variety of vendors selling fresh local produce, flowers, baked goodies, handmade gifts, local wine, and a changing selection of goods each week.
Painted Post Farmers Market outside the Painted Post-Erwin Museum is a weekly market on Saturdays featuring local vendors selling farm-fresh produce, naturally raised meats, eggs, homemade maple syrup, raw honey, and baked goods. In the months of November through March you can enjoy their winter market at the Ramada Inn in Painted Post the first and third Saturdays of every month.
Bath Farmers Market at Pulteney Square Park in Bath during the months of July through October on Wednesdays and Saturdays offering a variety of local meats and cheeses, produce, handicraft and artisanal items by local crafters and businesses, and even food trucks.
Hammondsport Farmers Market is held at Liberty Street Park in the village of Hammondsport and features farm fresh produce, homemade items, baked goods, plants, flowers, and more on Wednesdays and Saturdays from mid-June through October.
Watkins Glen Farmers Market is located at Lafayette Park in Watkins Glen from late May through October on Fridays. This intimate market sells a variety of local products from fresh produce and food products, bakery items, crafts, wine, and handmade gifts like soaps and toiletry items.
The Windmill Farm & Craft Market is the largest of the farmers markets in Finger Lakes Wine Country with over 200 vendors in Penn Yan ranging from local produce, fresh baked goods, wine and spirits, artisan crafts and goods, plus an array of dining options at their indoor and outdoor set up. You can visit on Saturdays only from late April through the end of November.
Hornell Farmers Market at the Broadway Mall in Hornell features local vendors and farmers selling their handmade crafts, farm fresh produce, organic items, bakery items, homemade jellies, and more on Thursdays from May through October.
EastSide Farmers Market in Elmira is located next to the Holiday Inn Riverview on Fridays from June through mid-October where visitors can find crafts from local artisans and seasonal produce, fresh eggs, meat, cheeses, maple syrup, honey, and jams sold directly from the local farmers. Occasionally there also is live entertainment too.
Penn Yan Farmers Market runs from late May through mid October offering in-season and rotating produce directly from local farmers on Saturdays on the sidewalk along central Main Street in the village of Penn Yan, rain or shine!
Chamberlain Acres Farmers Market in Elmira is a garden center open year-round to the public for their flowers, seeds, and planting needs for home gardens. Every Sunday they host a weekly farmers market with fresh produce, local meats, baked goods, and other locally made food products like honey, artisanal cheeses, maple syrup, and more.
Owego Farmers Market is held on Tuesdays and Fridays from June through October at the Walgreen's parking lot in Owego selling in-season fruits and vegetables directly from local farmers.