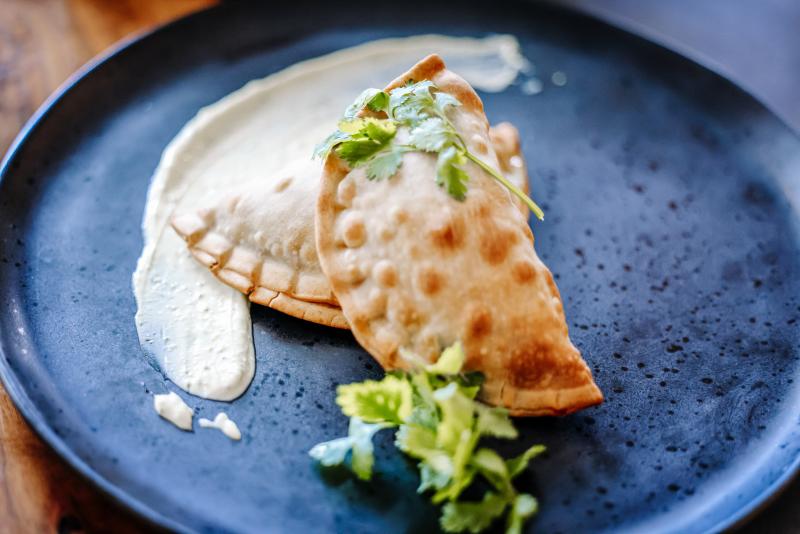 Celebrate National Hispanic Heritage Month with this Grilled Corn Empanadas recipe from Chef Orlando Rodriguez. As chef and owner of GRAFT Wine + Cider Bar Orlando's philosophy is to focus on the community by feeding them locally-focused cuisine and drinks. 
After an outstanding twelve-year run as Executive Chef of Veraisons Restaurant at the Inn at Glenora Wine Cellars, Orlando and his wife Natacia purchased GRAFT with the intention to introduce dishes influenced by his Latin heritage. You can try these delicious vegetarian empanadas at GRAFT Wine + Cider Bar where they are new on the menu or you can make them at home! 
YIELD: 20 pieces
EQUIPMENT: sheet pan, oven, fork, grill, knife, grater (for cheese if needed) 
DIETARY INFO: Vegetarian, nut free
INGREDIENTS:
4 ears fresh corn on the cob

1/4 cup olive oil 

Salt 

6 poblano peppers

3 cups shredded swiss cheese 

1 cup shredded old gray mare cheese or cheddar cheese 

1 pack of premade empanada dough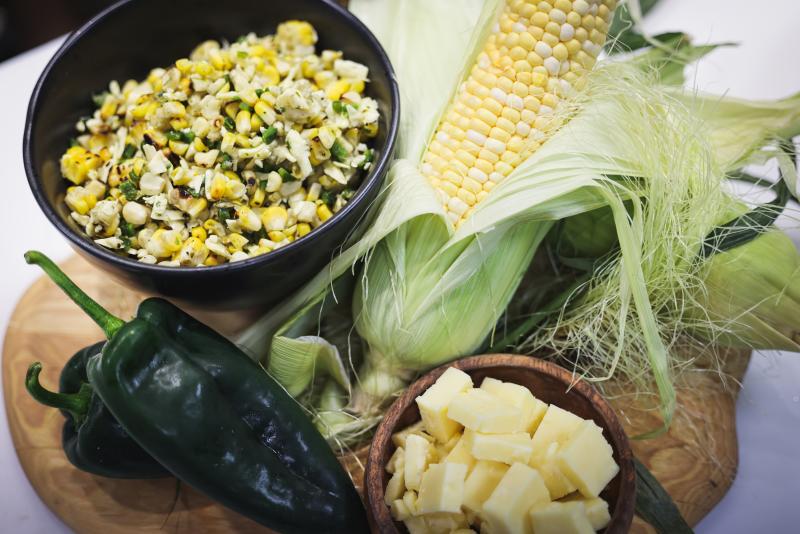 DIRECTIONS:
Toss the corn cobs with olive oil, season with salt and grill. 

Rotate every 3 minutes for 15 minutes total on the grill. Let cool to room temp.

Grill the poblano peppers until completely blackened on all sides. 

Transfer poblanos to a bowl, cover with plastic and let cool.  

Seed and peel the poblanos peppers and small dice. You should end up with about 1 cup diced peppers. 

Slice kernels off the cobs. You should have about 2 cups of corn kernels.  

Combine the corn kernels, poblano peppers, cheeses, and season with salt and pepper to taste for filling.

Fill the middle of the premade empanada dough with 2 tablespoons of corn mixture. 

Wet around the edge of the empanada fold in half and crimp closed with a fork.  

Deep fry in a 325 degree fryer for 4 minutes on each side and serve. You may also bake them in a 350 degree oven for about 15 to 20 minutes.