Finger Lakes Wine Country isn't just an "upstate" destination. It is a state of mind. This is where you come to immerse yourself in nature, meet friendly and welcoming locals, relax, breathe, raise a glass, and repeat. Slow your pace and enjoy.
It's the perfect road trip destination. We're closer than you think! Finger Lakes Wine Country is only 4 hours from Toronto, NYC, and Philadelphia, and only 5 hours from DC, so, pack up the car and hit the road!
Our wine trails are as unique as our lakes. New visitors to our region always find that a single visit is never enough. We are a small destination with a lot to offer, a lot of ground to cover, and a lot of great wine to taste!
We're the largest wine-producing region on the east coast. We have wine to please every palate. Our region specializes in aromatic white varietals like Riesling and Gewürztraminer and have achieved success with cool-climate reds like Cabernet Franc and Pinot Noir.
We're perfect for the family or for a romantic getaway. Some might not consider wine country as their first choice for a family getaway, but with all the things to do - from hiking to camping to museums and some of the best ice cream on the planet - we're confident that kids will think we're great, too. And we reserve our most special sunsets for those in love.
We're not just wine! Our scenic roadways and small towns are also home to some incredible breweries, like Wagner Valley Brewing, and distilleries, like Finger Lakes Distilling, on the east side of Seneca Lake. Sample ice cold beer brewed from the freshest and highest-quality ingredients. Try distilled vodka, whiskey, brandy, and liqueurs made from locally-harvested grains, grapes, and other fruits.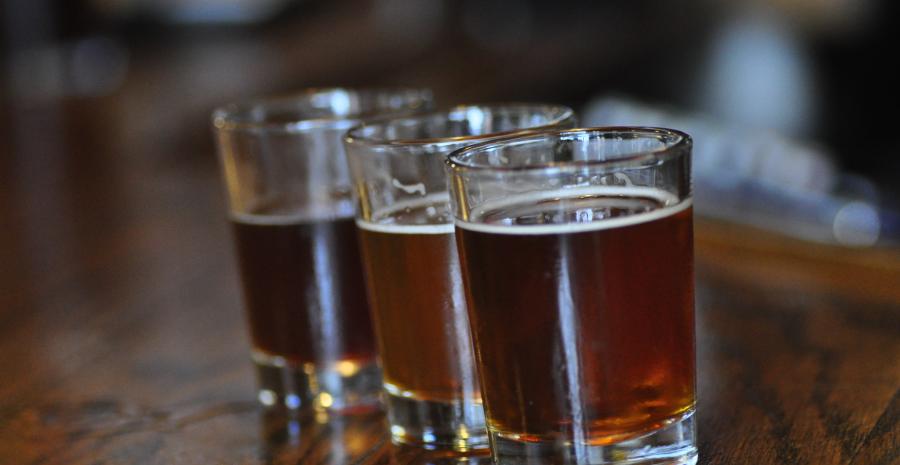 Where history buffs rejoice. Our region is home to many pioneers. The first 13 national soaring contests were held in Chemung County from 1930-1946, and the glider port where the contests were held is still active, with its runway directly in front of the National Soaring Museum. Chemung County is also where Mark Twain wrote many of his most famous books and where his study is located. The Belva Lockwood Inn, located in Owego, is the namesake of its previous owner and the first woman to run for president of the United States in 1884 and 1888. Glenn Curtiss is a founder of the U.S. aviation industry. The Glenn H. Curtiss Museum is located in his hometown of Hammondsport, NY. Our region also has strong ties to the Underground Railroad system, and we are proud to honor some of its leaders such as John Jones, a formerly-enslaved man who found success and wealth in Elmira, NY, and whose home is now a museum. Watkins Glen is the birthplace of American Road Racing and home to the famed road course race track, Watkins Glen International. 
We are the home of glass. It's true that we are the home to The Corning Museum of Glass, named one of the top glass museums in the U.S. and featured on Netflix's Blown Away. Glass research and innovation began here with Dr. Eugene Sullivan, who arrived in Corning in 1908 and established one of the first industrial research departments in the United States. It would be under his leadership that Corning would become synonymous with glass research and innovation. Today, guests can visit The Corning Museum of Glass to see live hot glass demos, explore art galleries and exhibits focused on glass history and innovation, and even make a glass souvenir!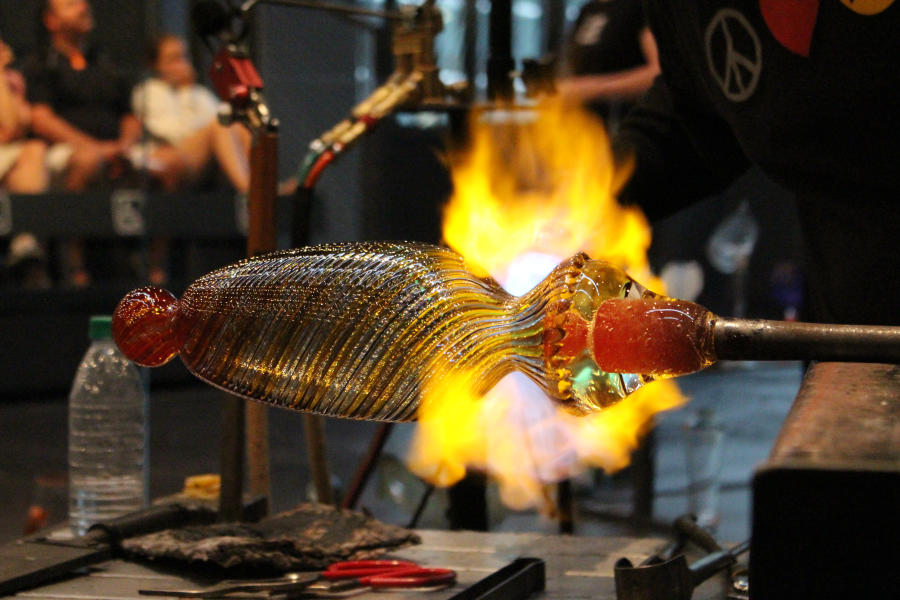 An outdoor lover's dream. We have lakes and rivers perfect for swimming, boating, and kayaking. We have miles of trails for hikers and horseback riders to explore, including more than thirty miles in the Finger Lakes National Forest. Did we mention waterfalls? In Watkins Glen State Park alone, visitors can hike among 19 of them. Our rolling hills offer cyclists a beautiful backdrop for their adventures. Want to take it at a slower pace? Find a peaceful spot and enjoy a picnic of Finger Lakes wine and locally-made cheese. Our dreamy landscape is perfect for any outdoor activity.
We are pet friendly. We understand that family also includes our four-legged furbabies. This is why many of our wineries and outdoor eateries welcome well-behaved dogs and why pets love visiting Wine Country, too.
We are open year-round. It is no secret that summer in Wine Country is beautiful and full of fun outdoor activities, yet there are plenty of reasons to visit throughout the year. Winter offers a calmer pace and a coziness that's best paired with red wine, sipped fireside. Up for an adventure? Try snowshoeing or cross-country skiing. Spring and fall bring moderate temps, perfect for leisurely picnics and hikes. No matter the weather, you'll never be disappointed by days spent in Finger Lakes Wine Country.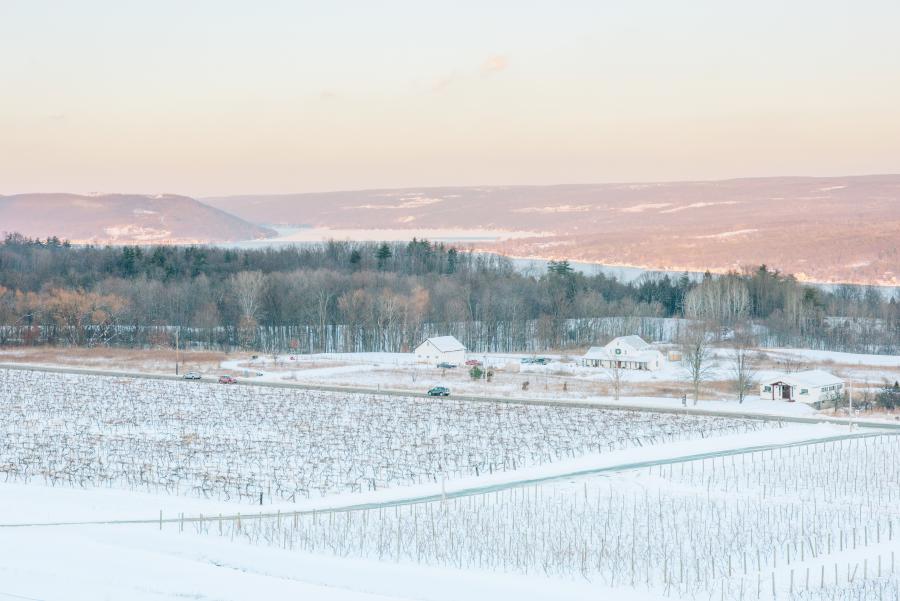 We are multiple destinations in one. Ask a local and they will tell you they have their lake, or their town, of which they are very proud, and that is because no two lakes or two towns are alike. Each has its own vibe and feel, and eventually even frequent visitors find that their hearts settle on one, too - though we love them all!
Small town charm wherever you go. From Owego to Penn Yan, small town charm is everywhere. Visit in the summer and mingle with locals during one of the open-air concerts or farmers markets, and during the holiday months, visit our postcard-perfect towns with lights aglow.
The creameries. With agriculture being such an important part of our region, it's no surprise that agritourism is a growing trend here, too. Cheese and ice cream lovers will be delighted to know that we have a long list of creameries where visitors can shop for artisan cheeses and their favorite iced treats. Check out Sunset View Creamery or Side Hill Acres Goat Farm for amazing cheeses, and Spotted Duck for scrumptious frozen custard.
Animal lovers can visit the farm. The Farm Sanctuary is 271-acres of rolling green pastures that shelter more than 500 rescued farm animals. Ready for your Green Acres moment? Check out this list of unforgettable farm stays.
We're the perfect vacation spot for every traveler. Whether you are visiting with the family or planning a romantic getaway, our region caters to every traveler. We have lodging options that range from full-service hotels to quaint and historic B&Bs. We even have camping and glamping options for those who enjoy spending their evenings under the stars.
Live Like a Local. Spend your mornings in our local coffee shops and bakeries, browse our many locally-owned shops and boutiques, enjoy lunch and dinner in our restaurants, and grab an ice cream cone and stroll our downtown streets. However you spend your time during your visit, we appreciate your support of our many locally-owned businesses around the region. Reach out to all the friendly faces you meet along the way.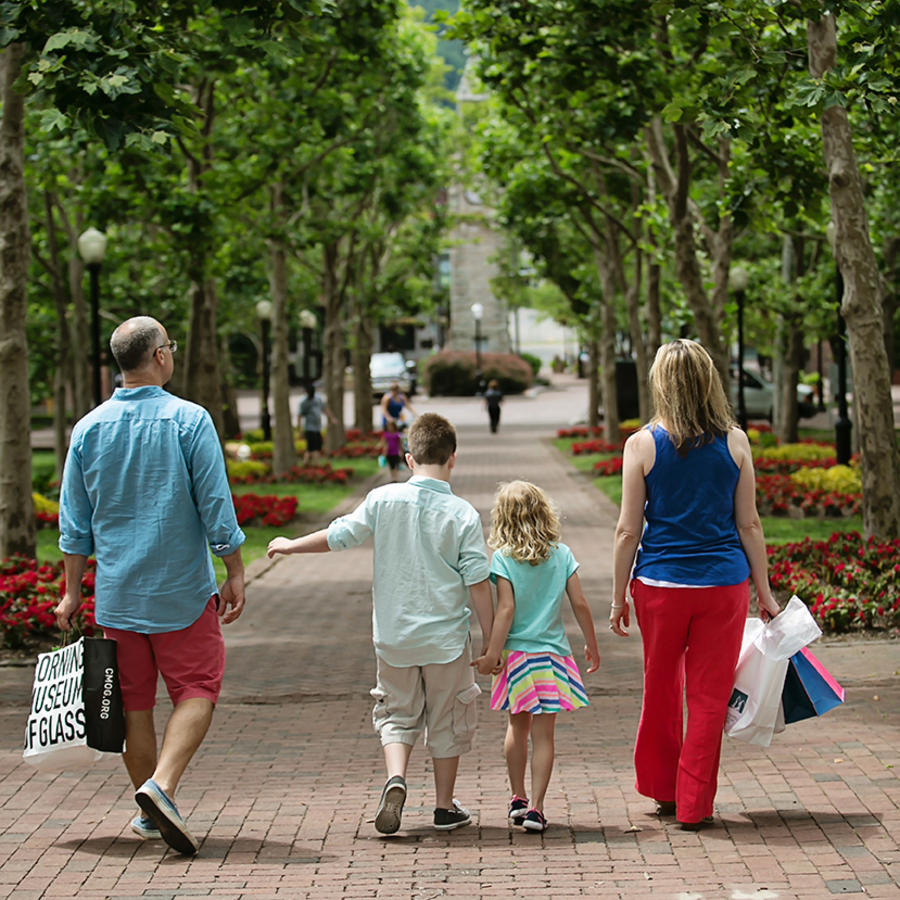 Your Visit Won't Break the Bank. We pride ourselves in fairly pricing what we consider to be some of the finest wine, craft beverage, and dining experiences available across the globe. Our world-class cultural offerings, including museums, performing arts centers, and visual art galleries, offer our visitors unique experiences that won't cost you an arm and a leg. In Finger Lakes Wine Country, you can quench your thirst for life and memories are always free.