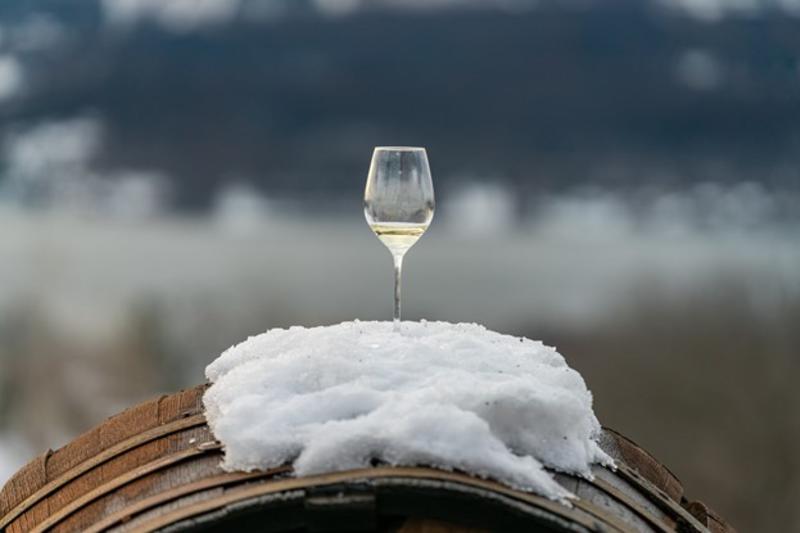 It sneaks up on you. One day, you find yourself appreciating the heat emanating from your coffee mug. You notice your morning dog walks have become a bit more bundled. The leaves have changed to yellows, burnt oranges and reds, and the weather feels perfect for cable knit sweaters, thick socks, and cozy blankets. Suddenly it's soup season, yule log channels return, and twinkling lights bring actual neighborhood cheer as the sounds of Mariah Carey can be heard on repeat. The holidays are back!
We've earned these small joys after yet another year of pandemic living. And though Thanksgiving dinner with family and friends might have returned, the holidays are certainly not what they used to be. Supply chain troubles persist as ports remain overloaded which means there may be another champagne shortage, just in time for New Year's Eve. Additionally, the ongoing labor shortage has reached the North Pole, impacting Mall Santa's across the country. With uncertainty remaining, it seems we'll need to find joy another way this year. 
Enter: wine.
As cooler temperatures move in, our glasses shift from electric Rieslings to Reds that are lively within their coziness. And the holiday season encourages us to share the beautifully balanced bubbly that the Finger Lakes does so well.
"Our cool climate tendency towards lower sugar accumulation and preservation of acidity is, of course, a boon when it comes to making bubbles," says Edward Miller, winemaker at Glenora Wine Cellars. The brand, which was recently named the Official Sparkling Wine of Watkins Glen International this year through 2023, has been making Finger Lakes sparkling for decades. Glenora's sparkling success is largely due to the recently retired winemaker Steve DiFrancesco, who was at the helm for more than half of those years.
Edward, who took over the position this summer, originally began his career in the Finger Lakes before gaining experience making wine across the globe. He is enthusiastic about the benefits of a cool climate growing region and says that unlike California, "rather than racing to maturity in the height of Summer, the grapes here [have] a chance to hang and develop physiological maturity–that is aromas, flavors, and secondary metabolites that help give depth and complexity to the wine."
An example is Glenora's 2015 Blanc de Blanc. "Although sparkling wine is often considered a celebratory, special occasion wine, I have never thought that it should be limited like that," says Edward, who calls it a versatile option he finds himself reaching for often.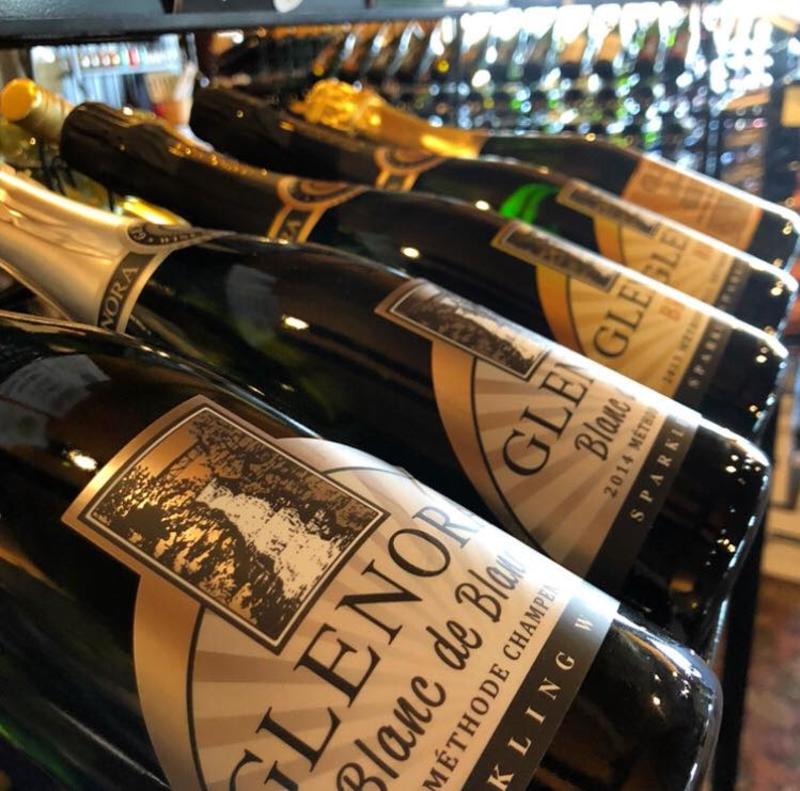 Glenora Blanc de Blanc. Photo provided by the winery.
"I always enjoy sharing a bottle with my partner while we are cooking dinner, it makes for a great start to the evening." He also reminds us that Finger Lakes sparklings are great for holiday dinner pairings. "I think this vintage of Blanc de Blanc would be great with a honey baked ham and potatoes gratin or even a great pairing with desserts, apple or even pumpkin pies."
Another great pairing wine is Cabernet Franc, which is growing increasingly popular in the region. "Cabernet Franc has proven to be a varietal that's purpose is to shine here in the Finger Lakes," says Jess Johnson, Co-Winemaker alongside Kevin Lee at Wagner Vineyards Estate Winery. 
Jess and Kevin took over wine making duties in 2019 when Ann Raffetto retired. Ann was the very first female winemaker in the Finger Lakes, joining the Wagner team in 1983. Wagner has been in operation since 1978, and over the years has worked hard to push constant refinement in the vineyard for consistently high quality wines. 
Wagner Vineyards Cabernet Franc offerings. Photo provided by the winery.
"The soil, slope, lake depth (overall site) and attentive vineyard practices at Wagner Vineyards help to produce great quality Cab Franc fruit each year," Jess explains. The work is apparent in the midnight harvest that precedes their Cab Franc Rosé, and in the 2019 Cabernet Franc, which is full of compelling fruit. "The resulting wine typically has medium/balanced acid with light-medium tannins. Bright, fruit-forward notes–think raspberry, strawberry, blueberry–with herbal characteristics all make for an extremely food-friendly wine." 
Serving with a slight chill makes this wine even more delightful, and really lovely to pair with cheeses or a meal. Jess suggests "any tomato-based entrees, lasagna (meat or vegetable), and also a good BBQ. Feta and goat cheeses are also a good route to take with this Cab Franc."
When the weather requires comfort food, consider New York red blends. "Finger Lakes Bordeaux blends definitely don't get the attention they deserve," says Jordan Harris, Winemaker at Heron Hill Winery. Heron Hill is another historical producer in the region, with their first grapevines planted on Canandaigua Lake in 1972. Jordan joined the winery in 2020. Celebrated as a Top 40 under 40 Tastemaker in the 2013 Wine Enthusiast, his arrival is an exciting one.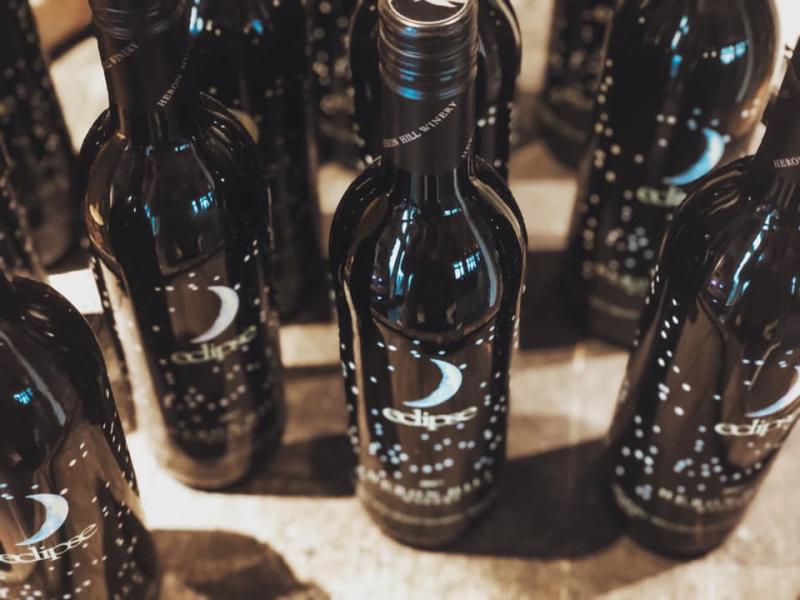 Heron Hill Eclipse Red. Photo provided by the winery.
"Bordeaux blends from around here bring to the table an expression that isn't overbearing like they can be from elsewhere. They invite you for another sip," Jordan continues, which is what he loves most about the 2019 Eclipse Red. "It has almost a warming effect with its pleasant softness making it a great sipper going into these colder months."
Jordan's a champion for cool climate offerings. "The Eclipse Red is all about walking that fine line of power and finesse. It has the intensity of fruit to keep you captivated, but the silky texture and fine grained acidity to work with many meals." His perfect pairing includes time with close friends and a heartwarming meal. "This would be a home run with a lovely pot roast and roasted root vegetables and smashed new potatoes sticking with the comfort and warming needs of winter coming."