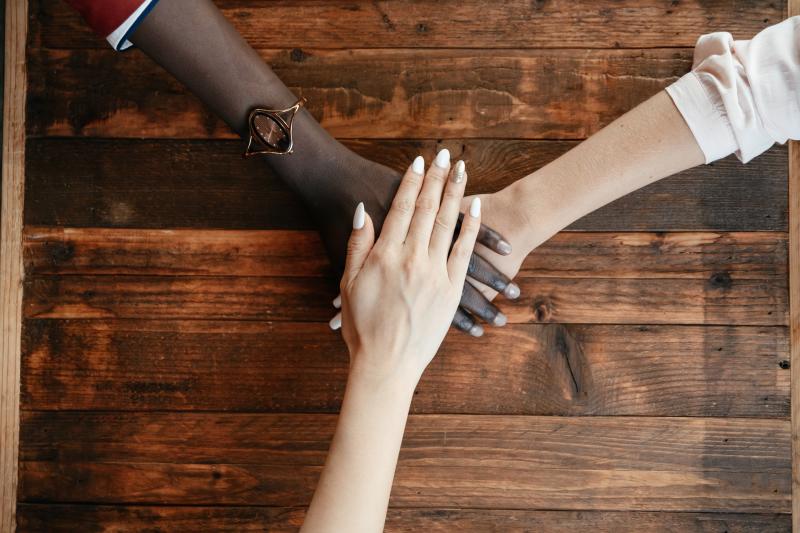 In celebration of Women's History Month, we want to remind you of and introduce you to female tastemakers, women-owned businesses, female chefs, and of course women making history in Finger Lakes Wine Country. Especially after you've learned about the female wine makers in the region. 
The theme for International Women's Day 2022 was Break the Bias. The women featured are doing just that. Gender equality is a struggle on all fronts including farming, business, hospitality, art, education, and so much more. These women are up for the challenge. 
The theme for Women's History Month 2022 is Women Providing Healing, Promoting Hope. A tribute to the work of the frontline workers and caregivers during this pandemic. As well as recognition of the countless ways that women have provided healing and hope throughout history. The Finger Lakes has a history of women making change and providing hope. 
Learn about many of the women leading the way and making change in Finger Lakes Wine Country. From historic leaders to hard-working small business owners, these women all deserve recognition for blazing a trail. Here are a few of the many women making a difference in Finger Lakes Wine Country.
Female Tastemakers 
Autumn Stoscheck, Owner of Eve's Cidery

When she was 21, Autumn Stoscheck founded Eve's Cidery. With her waitressing savings, she purchased equipment and sent herself to England for a course on cider making. Eve's first cider was made with foraged fruit and apples from the u-pick orchard where Stoscheck worked. Originally, Autumn used the fruit that dropped on the ground and was wasted, but an article about Steve Wood changed that. He had brought from England scion wood from apple varieties specific for cider making.
In the winter of 1999, Autumn visited Steve and left with sticks of these varieties that he graciously cut from his top grafted trees. In the summer of 2002, Autumn hosted the opening of Eve's Cidery, with her business partner, James, using apples grown at his u-pick farm. 
Today Eve's Cidery is a small family farm producing naturally fermented ciders from their own organically-grown fruit and wild-foraged apples and pears. With her husband, Ezra, Autumn grows apple varieties specifically for their cider quality like Kingston Black, Northern Spy, and Porter's Perfection to make varietal bottlings that showcase the region's unique terroir.
Nancy Irelan, Owner of Red Tail Ridge Winery

Nancy Irelan is the winemaker and co-owner at Red Tail Ridge Winery in Penn Yan. She has been in the wine industry for over 35 years. Including a Ph.D. in grape genetics in the UC-Davis 
Viticulture and Enology Department and a decade at E&J Gallo as VP of Viticulture & Enology R&D. 
Red Tail Ridge Winery believes in quality over quantity. Nancy is focused on using unique varietals that work with the local climate, like Dornfelder and Teroldego. Teroldego—a red Italian grape variety grown primarily in the northeastern region of Trentino-Alto. Teroldego has been compared to Zinfandel due to its color, flavor, acidity, and moderate tannin structure.
Red Tail Ridge Winery is New York State's first LEED®- Gold Certified Winery. This award was given to the winery because their building runs on geothermal energy for heat and refrigeration, making them very energy efficient. The winery also has friendly methods of deterring wildlife from eating the grapes, uses all biodegradable cleaning products, and has designed the vineyards to minimize storm runoff. 
Lyndsi Stoltzfus, Owner of Amity Coffee

Owner Lyndsi Stoltzfus was born and raised on a dairy farm in Finger Lakes Wine Country. Before she became the owner of Amity Coffee Co. she was the manager at Publick Coffee. Then she bought the business and the rest is herstory. 
Amity Coffee Co. recently celebrated the grand opening of the coffee house in Penn Yan. 
Paying Tribute to Historical Women
Belva Lockwood

Belva Lockwood is the local 19th-century heroine who fought for equal rights from the age of 14. Her legacy is celebrated at the Belva Lockwood Inn, in the Village of Owego. Her beautifully restored home, which is now a B&B, is where you can stay and channel this remarkable woman's spirit. 
Lockwood was a suffragist and the principal of a seminary that was on the property in the 1800s. She would go on to earn her law degree and become the first female lawyer to argue in front of the U.S. Supreme court. Belva Lockwood was the first woman to run for president of the U.S. in 1884 and 1884, decades before women could vote. 
Female Chefs 
Imelda Reinhardt, Owner of Sans Dumplings

Johannes and Imelda Reinhardt opened Kemmeter Wines in 2013 in Penn Yan. In January 2020, Sans Dumplings, a small take-out kitchen, was added to the boutique winery. The name was inspired by Chef Imelda Reinhardt's Chinese name is San San. 
All the dumplings are made from scratch by Imelda using high-quality fresh ingredients. The menu is minimal but the food is full of flavor. Choose from three types of dumplings: pork with wild-caught shrimp, organic chicken, and tofu. You can buy the dumplings separately or as part of a meal with rice and/or salad. You can even order take-home dumpling kits! 
Tarrah Seaver, Owner of Laurabelle's Cupcakery
with her Grandmother, Laurabelle

Tarrah Seaver works from scratch using the finest ingredients, the way her grandmother Laurabelle taught her. Laurabelle's Cupcakery in Corning's Gaffer District is a creative cupcakery that offers thirteen cake flavors, eleven frosting flavors, seven filling flavors, and 1,001 potential combinations.
Tarrah's inspired by seasonal flavors and holidays. How does a salted caramel cake with white chocolate buttercream topped with white chocolate-covered pretzels and caramel sound? While cupcakes are a Laurabelle's staple, you can also find scones, gluten-free treats, cakes, and "pup- cakes" made to order. 
Women Making History 
Elmira College

Founded as Elmira Female College in 1855 Elmira College was the first college in the world to offer a bachelor's degree to women. Elmira College is known as the "mother of women's colleges."  and it didn't become co-educational until 1969.
Mark Twain's wife Olivia Langdon Clemens is an alumna and the reason why Elmira College is home to the Center for Mark Twain Studies. The Center attracts Twain scholars from around the world and is one of four historically significant Twain heritage sites in the U.S.
Nigar Hale

Nigar Hale is the new Executive Director of the Watkins Glen Chamber of Commerce. The first woman of color to hold the title, Hale owns Blue Pepper Strategies, Inc. A marketing solutions agency for small businesses. She currently serves as Chair for the Board of Wharton Studio Museum where she helps to raise awareness of its mission and to celebrate Ithaca's place in early cinema history. She is also the current President of the Finger Lakes chapter of PRSA (Public Relations Society of America).
Eileen Collins

Eileen Collins is an Elmira-born legend. After graduating with a bachelor's in mathematics and economics from Syracuse University, Eileen became one of the first four women admitted to Air Force Undergraduate Pilot Training. In 1979 she became the Air Force's first female flight instructor. 
Eileen continued her training at the Air Force's Institute of Technology and was one of the first women to attend Air Force Test Pilot School, graduating in 1990. That's the same year she was selected as an astronaut. Eileen became the first woman pilot of a U.S. space shuttle in February 1995. 
Collins became the first woman to command a shuttle mission in July 1999, taking Columbia into Earth orbit to deploy the Chandra X-ray Observatory. Over her 15 years as an astronaut, she spent more than 872 hours in space and took part in four missions before retiring from NASA in 2006.
Women-Owned Businesses
Sarah Files, Owner of Pip's Boutique 

Sarah Files, has been the owner of Pip's Boutique in Corning's Gaffer District for ten years. But she started working at the store when she was in high school, 20 years ago. Sarah loves to help women look and feel great. Her main goal is to find unique pieces that are timeless. Pip's carries local jewelry designers along with some of your favorite clothing and accessory styles and designers. 
Erica Eckstrom, Owner of Painted Bar Stables

Erica Eckstrom is the owner of Painted Bar Stables in Burdett. Since 2008, Erica has been offering a unique way to experience the beauty of Finger Lakes Wine Country from horseback. Erika's philosophy is simple: create a setting in which both people and horses are happy.
Painted Bar Stables offers year-round guided trail rides to the general public as well as lessons, leasing, boarding and educational opportunities. The stable has reliable horses to guarantee a safe, secure adventure on horseback for riders of all ages and abilities. 
Barbie the Welder

Another Elmira-born legend is Barbara Parsons aka Barbie the Welder. This self-taught metal sculptor published author, and mom–among many other things–has become a social media sensation. For the last 15 years, she's been welding her way through the world and crafted a unique career for herself. Women account for less than five percent of welders, so Barbie is definitely helping to break the bias. 
"I have dealt with anxiety and depression all my life. I've gone through alcohol and drug addiction. I have been homeless. I've been arrested more times than I can count on one hand…seems like another life. But welding has transformed me. It's allowed me to transform myself and has given me self-confidence." she told My Twin Tiers.