This week, the holidays will be in full swing and to-do lists will be a mile long. It's one of the busiest seasons for people from shopping and baking, to year-end professional responsibilities and holiday parties. That said, it's also one of the coziest times of the year and perfect for a little wine trail merriment.
With around 140 wineries in Finger Lakes Wine Country, not to mention breweries and eateries, December is the perfect time to attend holiday events, do a little gift shopping or just take some time for yourself and escape the hecticness of it all. And of course, we have a few suggestions to help you in your planning!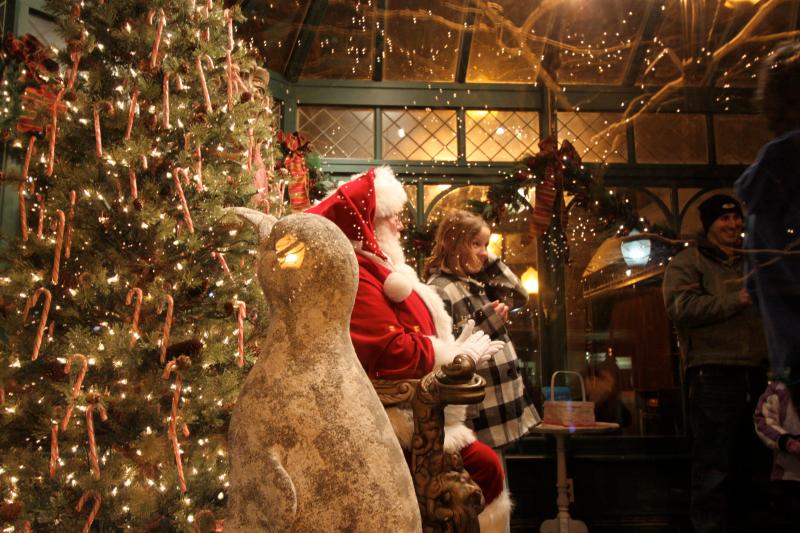 Holiday Events
Twinkle Town at Bradley Farms – Elmira, NY
November 22, 2019 – January 4, 2020, 5:00 p.m. to 10 p.m.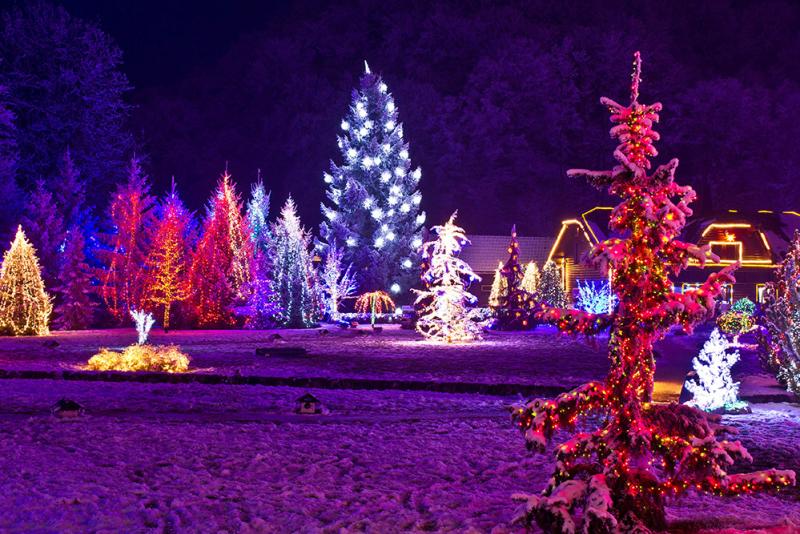 Grab your hot chocolate and head over to Bradley Farms in Elmira to experience the glow of Twinkle Town! New this year and a perfect way to get into the holiday spirit. Turn on the Christmas music and enjoy over a mile of new and old Christmas memories with your friends and family all in the comfort of your car. You pay by the carload, so pile in, get cozy, and enjoy all the joy of this new holiday attraction! Loving the lights? Head down the road to Tioga Downs Casino Resort to enjoy their Winterfest celebration.
The Fifth Annual Gingerbread Invitational at the Rockwell Museum – Corning, New York
November 29, 2019 through December 31, 2019
Beginning Friday, November 29th, the Gingerbread Invitational at The Rockwell Museum will showcase the creative genius of 12 artists, each with a distinctly unique gingerbread house design. A public, meet-the-artist reception will take place on December 4th and votes on the best design will be taken through December 23rd when the 2019 winner will be announced. The gingerbread houses will remain on display through the end of the month.
And if you're hungry after marveling at all the gingerbready goodness, take a walk down festive Market Street to The Source for some homemade chocolates or fresh baked marshmallows. Or pop into Dimitri's Confectionery Treats for a vast bulk candy selection – great for stocking stuffers!
Corning's Gaffer District's 45th Annual Sparkle – Corning, New York
December 7, 2019, 5 p.m. to 9 p.m.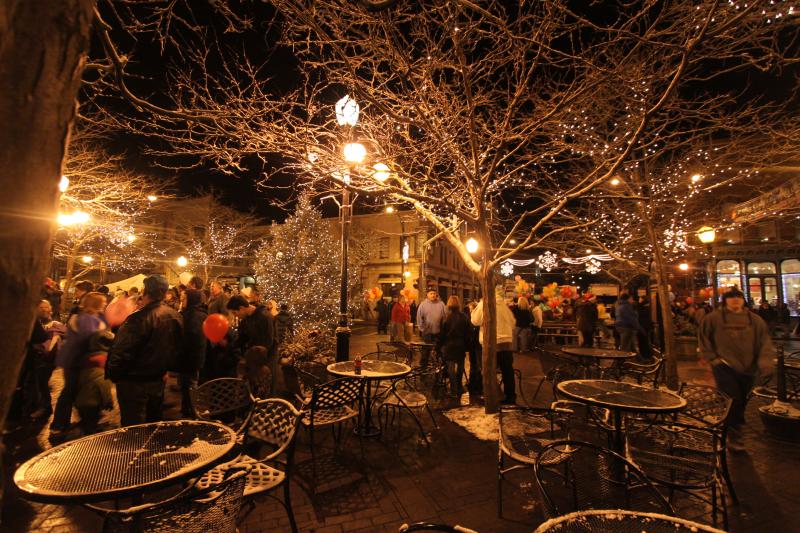 This is THE event to put you in the holiday spirit – think winter wonderland, silver bells, and the enchantment of small-town Americana aglow with twinkling lights. Enjoy horse-drawn carriage rides, carolers, craft vendors, and of course, Santa himself. Just think of the Instagram or holiday card opportunities!
This year's festivities will commemorate 45 years of holiday memories in Corning and kick-off on Saturday, December 7th at 5 p.m. with live music at Centerway Stage, Market Street Social, Centennial Sculpture, 84 W. Market Street rooftop, and roaming performances along the street. And with 45 local vendors and craft stands, it's another easy holiday shopping opportunity.
All Wrapped-Up Wine Dinner – Knapp Vineyard, Cayuga Lake Wine Trail
December 7, 2019, 6:30 p.m. to 10 p.m.
Looking for a way to stay warm and cozy while treating yourself to presents? Knapp Vineyard is hosting an "All Wrapped-Up" wine dinner featuring dishes wrapped in utter goodness, think puff pastry, bacon, filo dough, and en papillote. This five-course meal will be served with wines from Knapp Winery, Chateau LaFayette Reneau, Zugibe Vineyards, and Glenora Wine Cellars. Sounds distinctly cozy, doesn't it? Make your reservation in advance to claim your spot.
Holiday Wine Barrel Tasting – Keuka Spring Vineyards, Keuka Lake Wine Trail
December 7, 2019, 11 a.m., 1 p.m. and 3 p.m. & December 8, 2019, 12 p.m. and 2 p.m.
For a unique wine tasting experience and holiday celebration, head to Keuka Spring Vineyards for their annual holiday barrel tasting. Go behind the scenes and taste how the winemakers do while getting a taste for what's in store for next year. This is an exclusive tasting with the winemaking team and includes festive hors d'oeuvres and the opportunity to purchase pre-released wines (hello, cool gift idea!). Reservations required.
The 35th Annual Holiday Home Tour – Elmira, NY
December 8, 2019, 12 p.m. to 4 p.m.
Elmira is recognized for having the largest concentration of Victorian style homes in New York and during the Holiday Home Tour, you'll have the opportunity to explore these exceptional and historic homes decked out for the holidays. And while you're in town, pop into Elmira's Christmas House for gifts, décor, or holiday inspiration.
Christmas in the Park – Hammondsport, NY
December 14, 2019, 4 p.m. to 8 p.m.
Christmas in the Park returns to Hammondsport's Village Square. Get your friends and family together and come by the park for all the holiday festivities. Here you'll find horse-drawn wagons rides, food and craft vendors, and of course Santa stops here too! There's plenty of shopping and eating to be found around the Square, too.
If you're in town for the day, consider a stop at America's first bonded winery, Pleasant Valley Wine Company. Here you can take a self-guided tour through the Great Western Winery Visitor Center which includes historic exhibits, winemaking displays, a working model of the B&H Railroad and a unique Theatre-in-a-Wine-Tank. And make sure to grab a bottle of bubbles to open later! 'Tis the season!
Fox Run's Sparkling Holiday Market - Fox Run Vineyards, Seneca Lake Wine Trial
December 14, 2019, 12:00 p.m. to 4:00 p.m.
Raise a glass to local businesses while you browse unique, FLX-inspired gifts. They'll also be offer sparkling wine by the glass, yummy noodle bowls to warm you up and feed your tummy, and an opportunity to donate to a local charity to feed your soul.
Holiday Performances at Clemens Center – Elmira, NY
December 14, 2019, 2 p.m. and 7 p.m. – The Nutcracker in Motion with New Heights Dance Theater
December 21, 2019, 2 p.m. – The Nutcracker with the Rafael Grigorian Ballet Theatre
December 23, 2019, 7 p.m. - Mannheim Steamroller Christmas by Chip Davis
Is the theater a part of your holiday traditions? If not, perhaps it's time to start a new one. The Clemens Center has three classic holiday shows for the whole family. And if theater isn't your thing, a gift certificate is the perfect stocking stuffer for the theater lover in your life, available for tickets and memberships.
Last Minute Gift Ideas
Although we highlighted a few stocking stuffer ideas and holiday shopping opportunities above, if you're running short on time, here's a few quick options to wrap up in a hurry!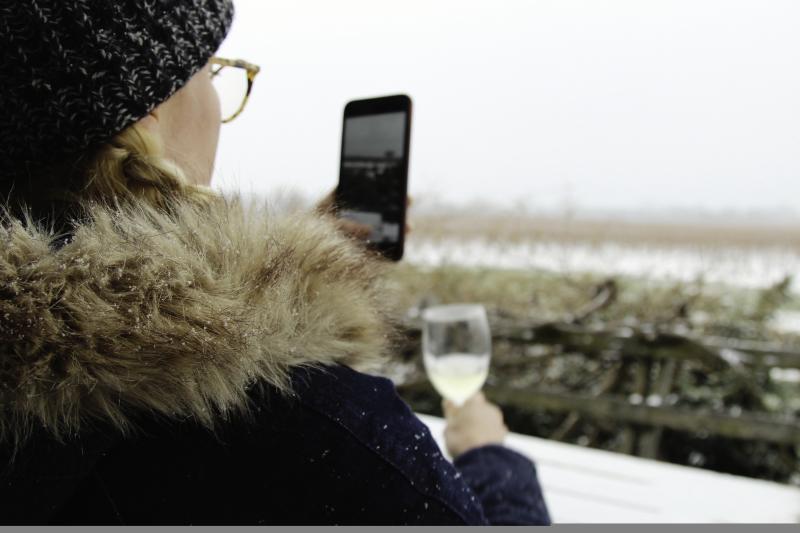 Winter in Wine Country Getaway Packages - Winter in Wine Country brings exciting opportunities to relax and get cozy. Delight in the sight of freshly fallen snow sparkling in the sunlight, as you enjoy a cross-country skiing or snowshoeing adventure. Breakaway from the crisp, cool air, by warming up beside a romantic fireplace. Enjoy the slow pace at the wineries and seize the opportunity to talk with the region's winemakers and winery owners. Or be charmed by one of the many boutiques, cafés, galleries, or museums that adorn quaint towns squares.
Clemens Center Gift Certificates - The Clemens Center is the region's premier performing arts center offering a vast selection of performance experiences from blockbuster Broadway shows and dazzling dance programs to rousing classical, contemporary concerts and family entertainment.
Watkins Glen International Pit Shop Gear or Event Tickets - Watkins Glen International, North America's Premier Road Racing Facility, and three-times voted 'Best NASCAR Track' by readers of USA Today, is home to NASCAR's only stop in New York State. The historic venue has played host to nearly every major racing series in the world, including a 20-year run as home to the Formula One World Championship from 1961 to 1980.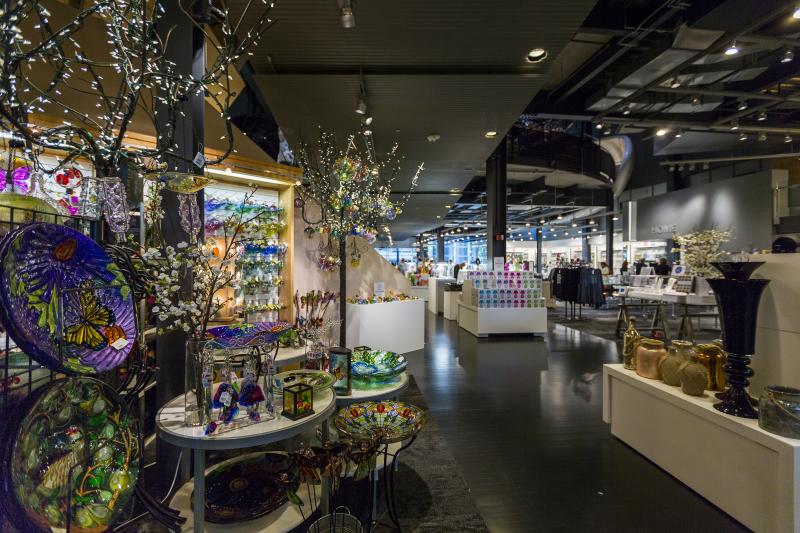 The Corning Museum of Glass Shops - From beautiful original works of art by more than 200 emerging and established artists, to everyday items for the home, the Shops' selection of 15,000 items includes jewelry, accessories, holiday ornaments, and collectibles in every price range.
Overnight Package or Gift Certificate to Tioga Down Casino Resort – A perfect spot for a weekend getaway. Stay, play, and relax at the beautifully appointed hotel. Dine in at one of the on-site restaurants, including P.J. Clarke's, and escape the winter blues with a spa treatment at Ageless Spa.
And lastly might we suggest a winery or mug club membership at your loved one's favorite sipping spot. Each club offers a little something different, so browse through our wineries, breweries and distilleries to find available clubs.
We hope this holiday guide helps you find your merriment this season and from our family to yours, happy holidays!