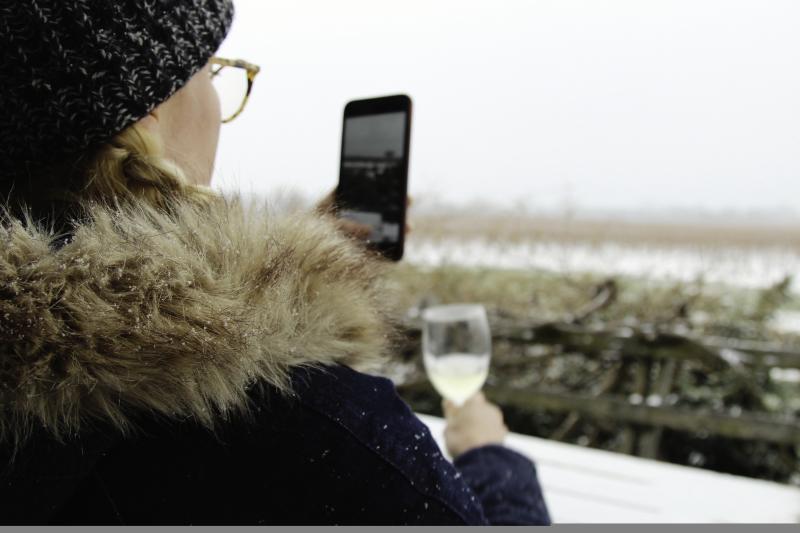 In the early months of the year, the region transforms into a beautiful winter wonderland. If you enjoy quieter settings and fewer crowds, or just want to escape the chaos of everyday life, you'll enjoy a winter retreat in Finger Lakes Wine Country. 
Beat the winter blues with a breathtaking getaway to Finger Lakes Wine Country. There are plenty of ways to escape, relax, and rejuvenate in this cozy winter wonderland. From indoor oases to outdoor escapes, we've rounded up some unforgettable activities and events you can enjoy this season in the region. 
Indoor Oases 
Spas
It's not a retreat if self-care isn't a priority. Winter is a great time to recoup, revitalize, and re-energize. Is there a better way to relax than to enjoy a pampering service or two at a spa? Your stress and anxieties will melt away after a relaxing treatment.
The Isabella Spa Salon at Belhurst in Geneva, New York offers an array of services including; massages, manicures, pedicures, and facials. 
Namaste Spa, in Horseheads, NY, will help you find your zen. They offer massage services as well as cupping, body treatments, and spa day packages that include up to four hours of pampering.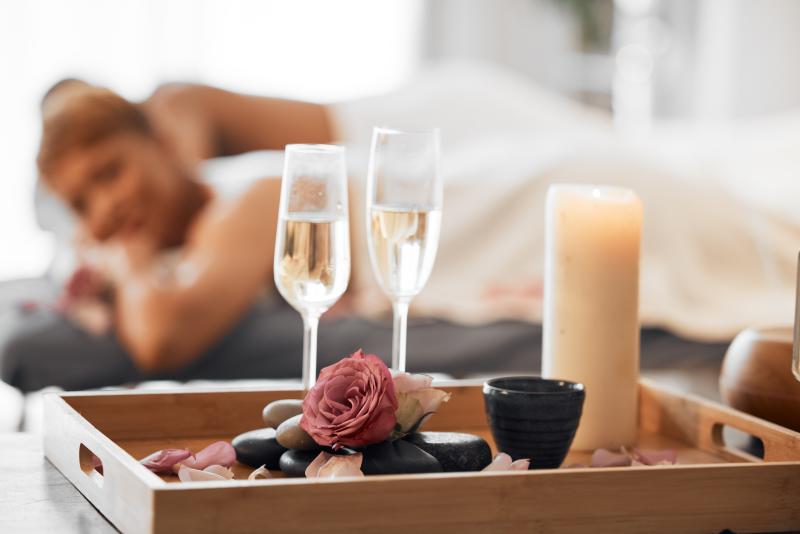 Treat yourself to a massage, facial, or laser service at Ageless Spa in Corning, New York. Their extensive menu of services has something for anyone looking to indulge in some self-care and cosmetic treatments.  
Floatation Therapy is a relaxation treatment that allows you to tune into your heartbeat and your breathing resulting in deep calm as well as a variety of other benefits. Inner Peace Floats in Watkins Glen offers this unique experience as well as massage.
Wine Tasting
A winter vineyard visit to the Finger Lakes is breathtaking, have you ever seen a snow-covered vineyard? Winter is actually a great time to visit these award-winning wineries if you enjoy a much slower, more relaxed pace. The tasting rooms, restaurants, and lodging on all three of our Wine Trails are open year-round. 
Check out the Cayuga Lake Wine Trail, Seneca Lake Wine Trail, and Keuka Lake Wine Trail for our winery and restaurant suggestions. Looking for Wines to Warm You This Winter? Review these suggestions and plan a visit to the winery that piques your interest.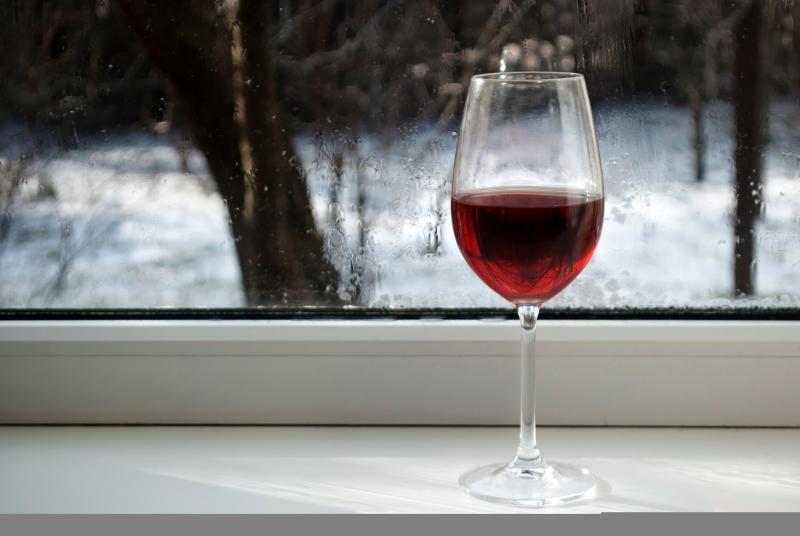 Wondering what to do as a non-drinker in Finger Lakes Wine Country? If you're searching for wine-free activities in the area check out our The Non-Drinkers Guide to Finger Lakes Wine Country. This guide will help you create an unforgettable day amongst the vines sans vino.
Local Breweries
Although the Finger Lakes is famous for its wines, be sure to take advantage of "hoppy" hour at a local brewery. Most wineries, breweries, and distilleries stay open all year. Including Finger Lakes Distilling, Seneca Lake Brewing Company, and The Grist Iron Brewing Company. 
Craft brewing has exploded so much in the region in the last decade that there are a variety of breweries offering an array of experiences. Our FLX Breweries, Cideries, and Distilleries Guide breaks down the best breweries, cideries, and distilleries in each area.
Museums
Learn something new with a visit to some of the Finger Lakes' most fascinating museums, like The Rockwell Museum in Corning, New York. Peruse a variety of intricate art pieces from different American artists or stroll through engaging exhibits.  
The Corning Museum of Glass is another must-see attraction. If you've ever wondered how glass is made, you can see the process before your own eyes. You can even try a glass-blowing class to make your own glass creations. The Corning Museum of Glass is also home to Netflix's Blown Away, a competition series featuring the art of glassmaking.
Arnot Art Museum, New York in Elmira is housed in a historic Greek-Revival building from 1833, founded by local banker Matthais Hallenback Arnot who gifted the museum to the city. It has a permanent collection of 17th through 19th-century European paintings, 20th-century American art, and contemporary art from the 21st century. In addition to the permanent and original art collection, you can also experience their temporary exhibitions featuring artwork from all over the world.
Discover local gems, and history and learn new things this winter at these 5 Amazing Finger Lakes Museums. 
Outdoor Escapes 
Ice Fishing 
Winter is one of the best seasons for fishing in the Finger Lakes. When the lakes freeze over, the region becomes a hotspot for various types of trout, smallmouth bass, bluegills, and numerous pickerel.
The north end of Cayuga Lake is a good place to try for northern pike, pickerel, and panfish. The northern tip of Keuka Lake is a popular area for ice fishing enthusiasts. Here you can find rentals along the lake so you can easily enjoy ice fishing every day of your winter getaway.   
Snow Sports
Strap on some cross-country skis or snowshoes and explore our many state parks and trails this winter. The crisp air, picturesque snowscapes, and serene silence are pure magic. On a cold or rainy day head to an Elmira Mammoth hockey game in Elmira, New York for some fun indoor entertainment. 
Tanglewood Nature Center's trails, in Elmira, New York are open to the public all year long. In the winter, they make for a wonderful snowshoeing experience. Tanglewood has two separate trail systems, Gleason Meadows and Personius Woods. The trail systems are not connected, but they are a very short distance by car drive from each other. See their trail maps here.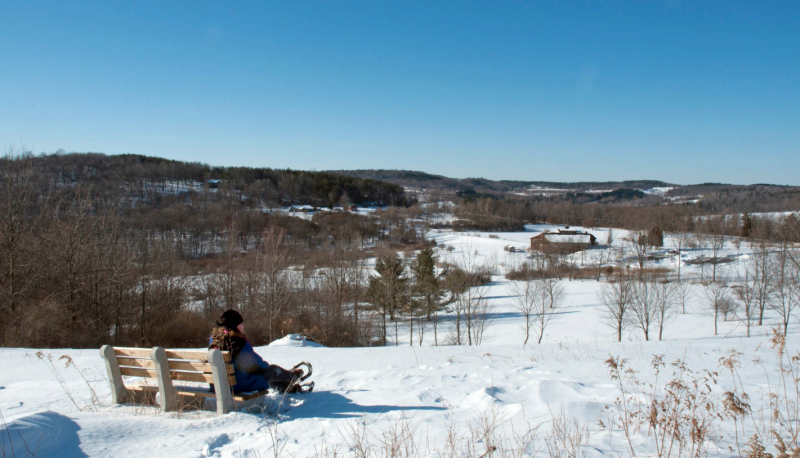 The Keuka Outlet Trail offers seven miles of trails stretching between Keuka and Seneca Lakes from Penn Yan to Dresden, NY. Snowmobiling and cross-country skiing are very popular here in the winter. 
The Finger Lakes National Forest in Hector, New York is another great location for snowshoeing, snowmobiling, and cross-country skiing. 
Ice Skating
Clute Park's Ice Skating Rink in Watkins Glen, New York, and Corning's Civic Center Ice Rink in Corning, New York are great places to enjoy one of winter's most iconic activities. Don't own a pair of ice skates? No worries! You can rent them on-site.
Winter Waterfalls
Most assume that waterfall viewing is best done in the warmer months, but waterfalls truly come to life during the winter months. The ice and waterfall combined are truly spectacular to see. A major bonus is that there is significantly less foot traffic on the trails in the winter. So you can enjoy sparkling snowy scenes when you visit these Five Magical Waterfalls this winter.