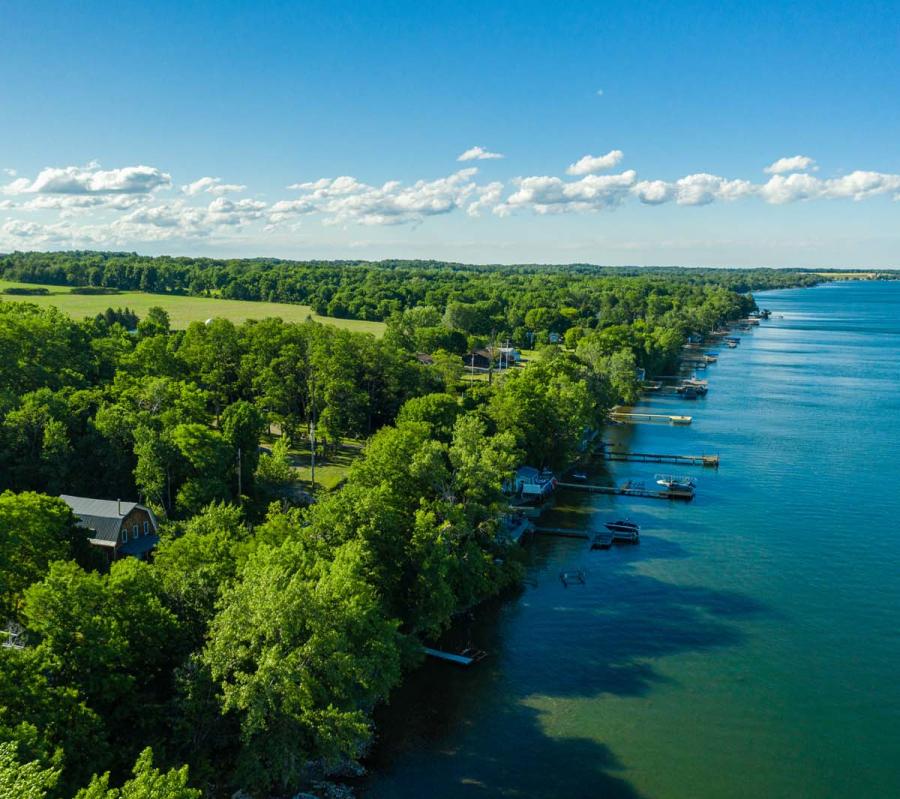 Wondering what to do as a non-drinker in Finger Lakes Wine Country? There are many reasons why you might be searching for wine-free activities in the area. The two most common are; you simply want to explore the region or you want to know which wineries have non-alcoholic options when you visit with friends who both are and aren't partaking. We've created your guide for an unforgettable day amongst the vines sans vino.
Sweet Trails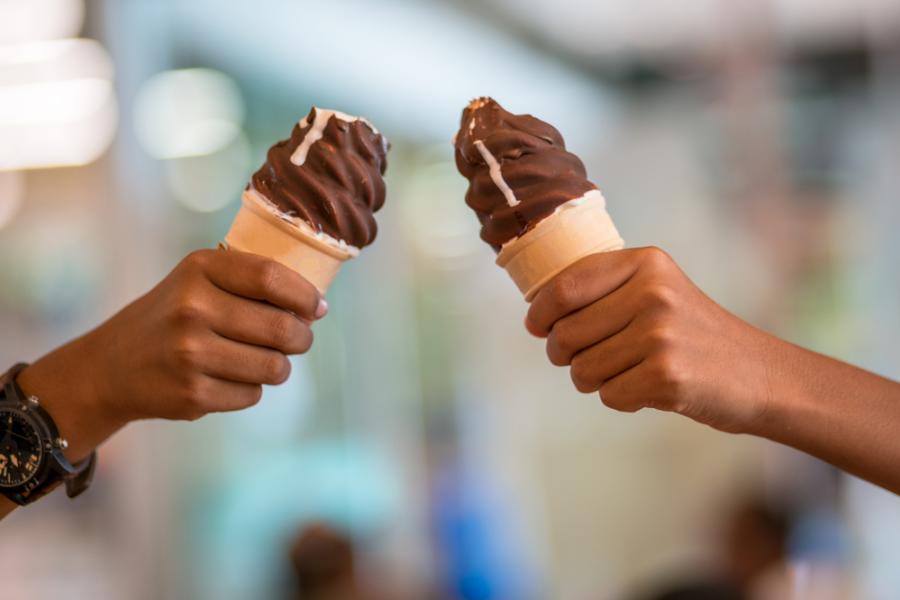 Finger Lakes Wine Country is famous for its wine and the unique wine trails that allow you to explore the beauty of the region while tasting its bounty. However, other not-so-well-known trails are just as fun to explore! After a meal at one of the many Farm-to-Table establishments, the area is renowned for. Satisfy your sweet tooth on one of these trails. 
While there are many delicious chocolate shops to explore in the region. Corning's Chocolate Trail is where you can discover delectable chocolate delights like handcrafted chocolates, luxurious chocolate-scented soap, and dark chocolate balsamico. 
Some of the places you should visit include Market Street Coffee & Tea. This is the perfect place to begin with some freshly roasted chocolate coffees to take home or enjoy during the 5-block self-guided tour. Be sure to stop at Dimitri's Confectionary Treats​ for the homemade Ghirardelli treats they specialize in. Don't forget to visit Slammin' Jammin' BBQ for their chocolate soda ice cream float. Did you know that ice cream sundaes were invented in the late 19th century because selling an ice cream float on Sundays was illegal? 
Speaking of ice cream, did you know that there are a few New York Ice Cream Trail destinations in the region? In Corning, you'll find Dippity Do Dahs, where you can choose between 22 signature flavors, fun seasonal quality homemade ice creams along with sorbets, vegan and, no sugar added options made in shop. They also offer other frozen novelties such as ice cream cookie sandwiches, ice cream cakes, ice cream cookie pizzas, and holiday ice cream pies.
Over in Owego, visit Ice Cream Works to enjoy their delicious homemade ice cream. They also offer specialty sundaes, ice cream cakes and ice cream sandwiches, along with traditional favorites like shakes and floats. 
Since the 1950's Finger Lakes locals have been getting scoops of happiness from Seneca Farms in Penn Yan. With over 50 homemade ice cream flavors and a custard calendar, it's no surprise this retro ice cream shop has been the jewel of this quaint town for so long. 
In Watkins Glen, you'll find Colonial Pottery & Creamery where you can shop for pottery while you enjoy your double scoop of homemade gourmet dairy or vegan ice cream. 
Engage in the Elements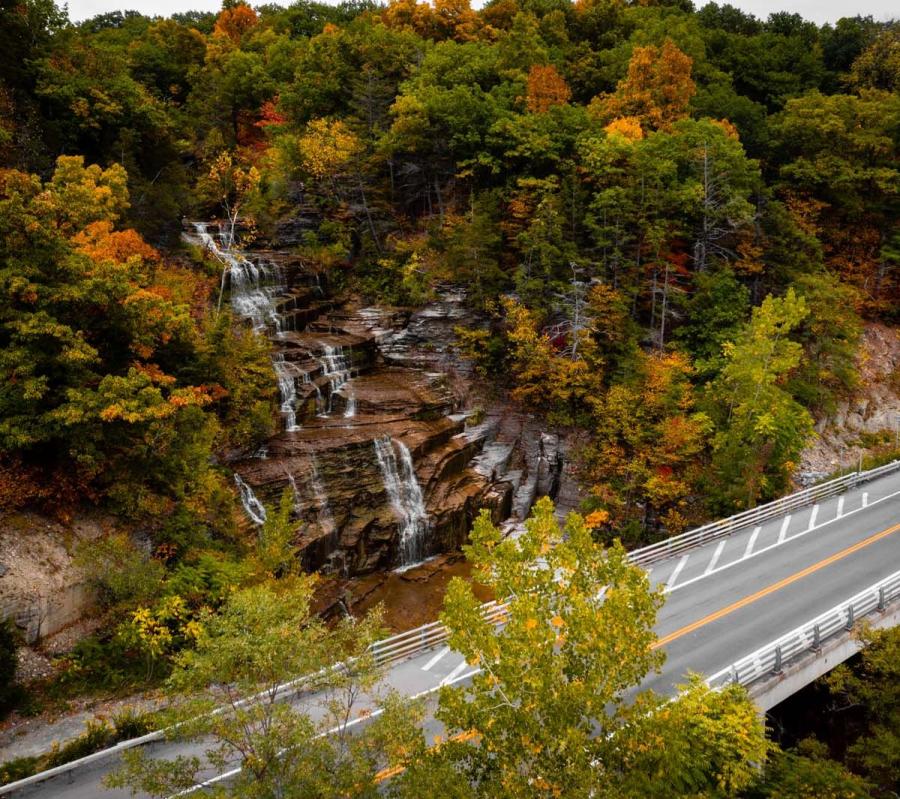 By land, air, or lake in Finger Lakes Wine Country you can engage in the elements easily. If you're looking to keep your feet on the ground there are plenty of activities to do inside and outside. Explore the Finger Lakes Trail System which offers 1,000 miles of hiking from the Pennsylvania-New York border in Allegany State Park to the Long Path in the Catskill Forest Preserve. Be sure to visit a trail that ends at one of the many spectacular waterfalls or other hidden gems. 
If you're an artist at heart there are some great museums in the area to get lost in. Vintage shopping is an ideal activity for the shopper or collector in your life. Finally, every foodie needs to make their way to one of the many Farmers Markets in the area.
For the best views of the region go for a Scenic Drive or see Finger Lakes Wine Country from 4,000 feet above sea level on an ASK-21 High-Performance Glider at Harris Hill Soaring Corporation. Open 7 days a week during the summer, don't miss your chance to soar over the Chemung Valley at a complex that Amelia Earhart proclaimed to be the "finest gliding and soaring facilities in the country". *Passenger weight limit: 245 pounds
Rent paddleboards, kayaks, pontoon boats, or jet skis for the day at Keuka Watersports for a low-key and casual daytime activity on Keuka Lake. Find something similar on Seneca Lake at Anchor Inn & Marina and Summit to Stream Adventures, both located in Watkins Glen. 
Best Wineries for Non-Drinkers
As you can see there are plenty of activities for non-drinkers to enjoy in Finger Lakes Wine Country. However, there are those circumstances when there is a non-drinker at a winery or wine tasting. That person could be pregnant and open to enjoying the adventure without imbibing. Sober or simply the designated driver, the following wineries have non-alcoholic options that make it worth the visit for non-drinkers. 
Swedish Hill Winery in Romulus on the  Cayuga Lake Wine Trail makes two grape juices. The Concord Grape juice is thick, sweet, tart and similar to Welch's. Their White Grape Juice is sweet but a bit drier than the red. 
Wagner Vineyards Estate Winery is in Lodi on the Seneca Lake Wine Trail. Founded in 1979 by Bill Wagner, this winery was the first on the east side of Seneca Lake. Wagner has been winning awards for their estate-grown Riesling, Chardonnay, Pinot Noir, and Cabernet Franc wines ever since. 
They have a winery and brewery along with a restaurant with a stunning lakeside view. You'll find smooth and creamy root beer on the brewery end of Wagner. While the winey produces a Blush Grape Juice that is sweet and a tad dry. 
The Three Brothers Wineries and Estates located in Geneva includes three different wineries, a cafe, and the War Horse microbrewery on site. The walls of the War Horse are adorned with photos and memorabilia of friends and families who serve in the military. Say thank you by pre-purchasing a pint for a veteran. Here you will find six different Iron Heart Craft Soda flavors; Root Beer, Shirley Temple, Orange Cream, Cola, Grape Soda, and Cream Soda 
Keuka Lake is known as the "Crooked Lake" because it's in the shape of a letter "Y". At Finger Lakes Beer Company in Hammondsport you can try M&W Root Beer which has a distinct taste, it's not as sweet as others on this list. 
You'll also find Heron Hill Winery in Hammondsport on the Keuka Lake Wine Trail. In addition to their Heron Hill Concord Grape Juice which is mixed with a touch of NY apple cider. Their Dancing Bear Grape Iced Tea blends grape juice and black tea. It's a unique grape drink that's crisp and sweet with earthy notes.