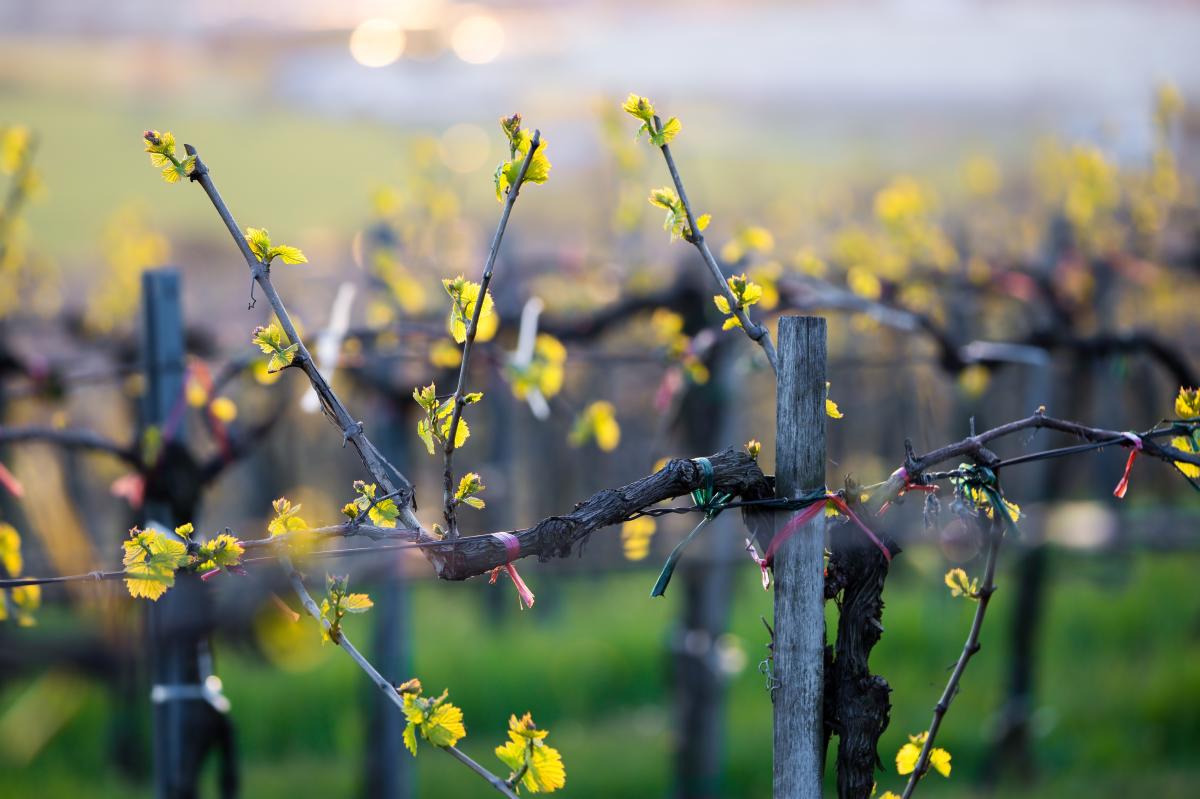 Spring in Finger Lakes Wine Country is one of the seasons most underrated by travelers looking for an escape. But this spring, like its autumn counterpart, is abuzz with movement. The vineyards are busily being groomed and pruned, gardens are spruced up and prepped for new growth, and visitors and wine-lovers start to get a sense of what newly released wines will be available to taste and take home. Off the vineyard, as the snow melts and we welcome warmer weather, there are many great activities and attractions to enjoy. 
Just keep in mind that, as the saying goes, "April showers bring May flowers,"  defining these earlier months of spring as our mud season. In May, the weather starts shifting, vegetation returns, and by June, you are rewarded with vistas of a region fully come to life, our rolling hills flushed with greenery and flowers.
But, until then, think of packing your rain boots, a few layers, and maybe even an umbrella before heading out to take on our suggested list of things to do below.
Visit our Small Towns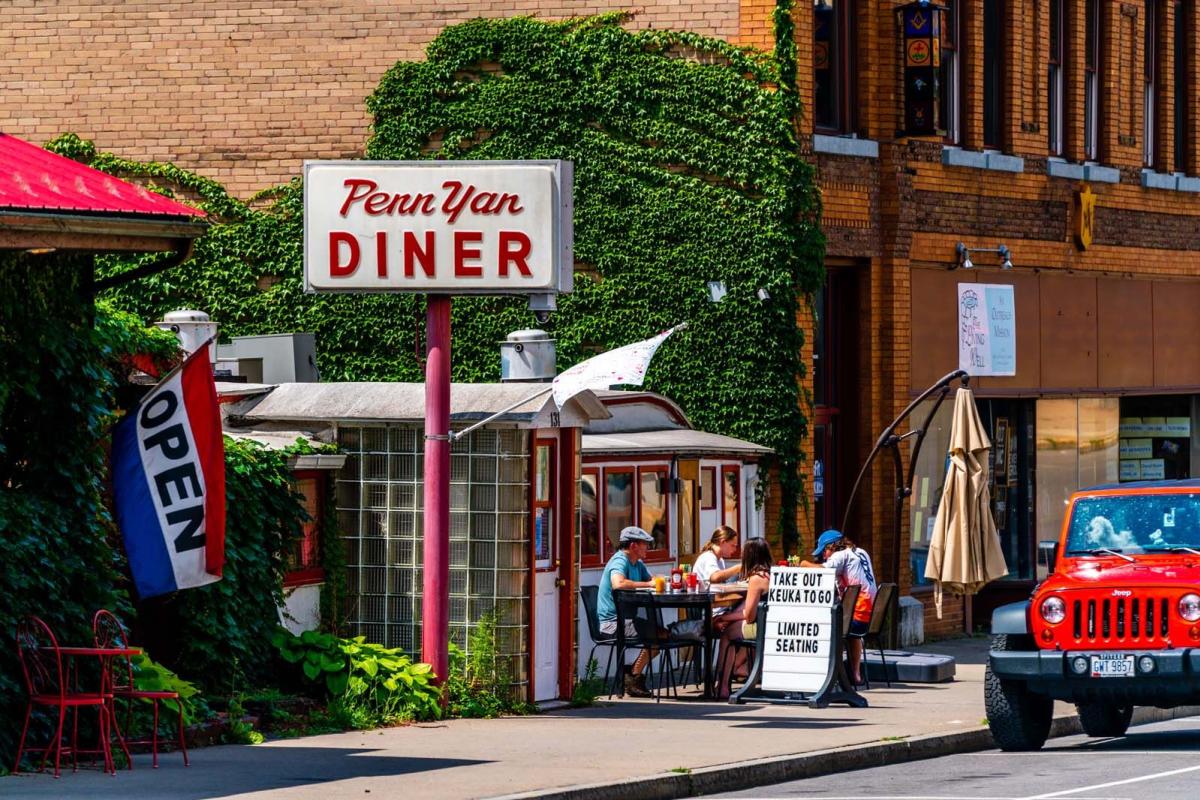 Finger Lakes Wine Country has many charming small towns to visit during your trip. Spend your mornings in our local coffee shops and bakeries, browse and shop in the locally-owned boutiques and stores, visit our museums and galleries, enjoy the flavors of our region at local restaurants, and stroll through quaint downtown streets. 
Be sure to read some of our guides to a few of our featured small towns, including Corning, Owego, Hammondsport, Watkins Glen, Penn Yan, and Elmira.
Vintage and Antique Shopping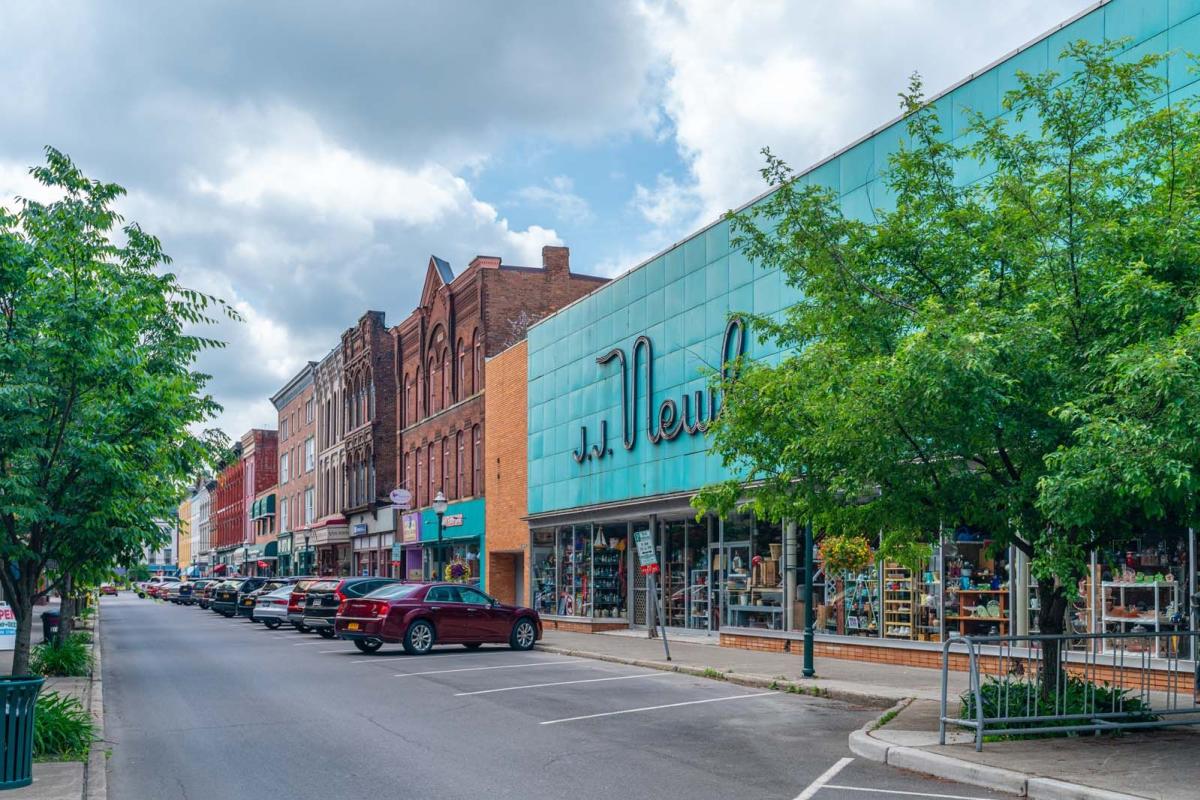 Finger Lakes Wine Country is a treasure trove for vintage and antique shopping fans, and a great pastime during spring visits. Antique centers and vintage stores can be found everywhere, so keep your eyes open! Whether in the heart of our small towns or in barns along our more rural roadsides, there is an antique find waiting for you.
See our starter guide to antique stores where you can find the period and country furniture, glassware, childhood memorabilia, ephemera, books, vintage clothing and jewelry, farm machinery and tools, antique firearms, and so much more.
Visit the Waterfalls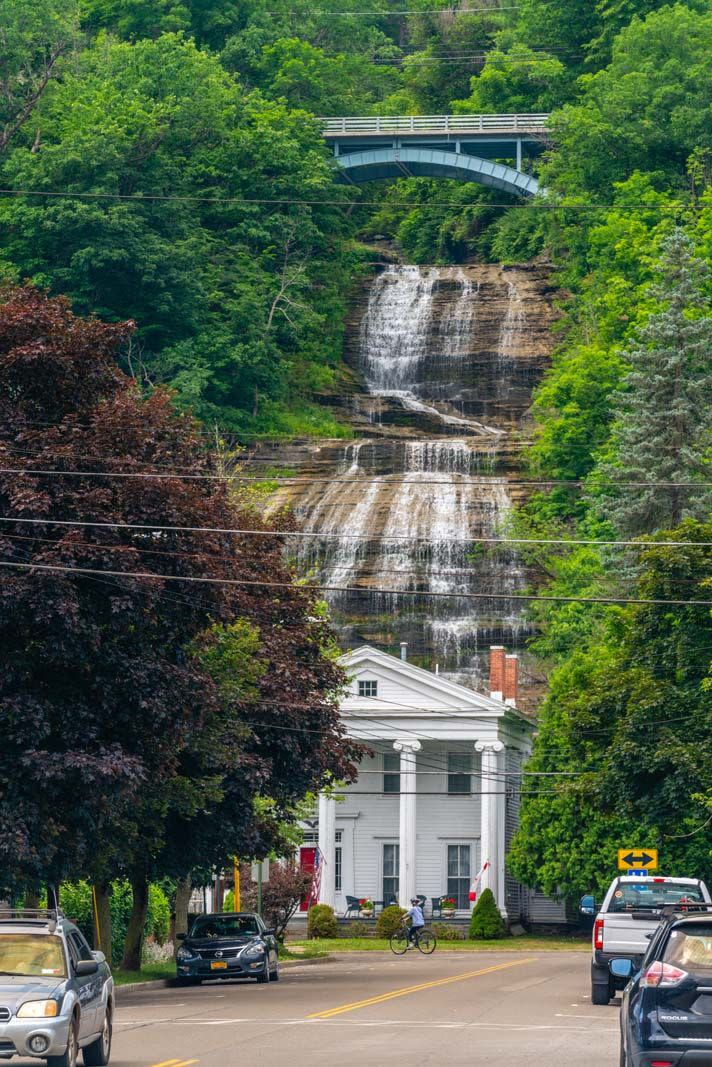 Spring is a great time to witness some of Finger Lake Wine Country's best natural attractions, our waterfalls. The ice and snowmelt brings to life rushing falls, many of which can be enjoyed from a closer distance as trails start opening back up for the season. 
Take a walk through Watkins Glen State Park, where you can enjoy an enchanting leisurely hike through the two-mile Gorge Trail that boasts 19 cascading waterfalls. Nearby you can drive on Main Street in Montour Falls and witness the 156-foot She-Qua-Ga Falls from the comfort of your car or by parking and stepping out to the viewing platform. Driving along the east side of Seneca Lake on Route 414, you spot another magical, cascading waterfall at Hector Falls. You can witness this cascading beauty that flows into Seneca Lake from your car or by pulling over at Hector Falls Point.
Remember that all that rain and mud can make the trails slippery, so hike with care and proper shoes. 
Check out the Museums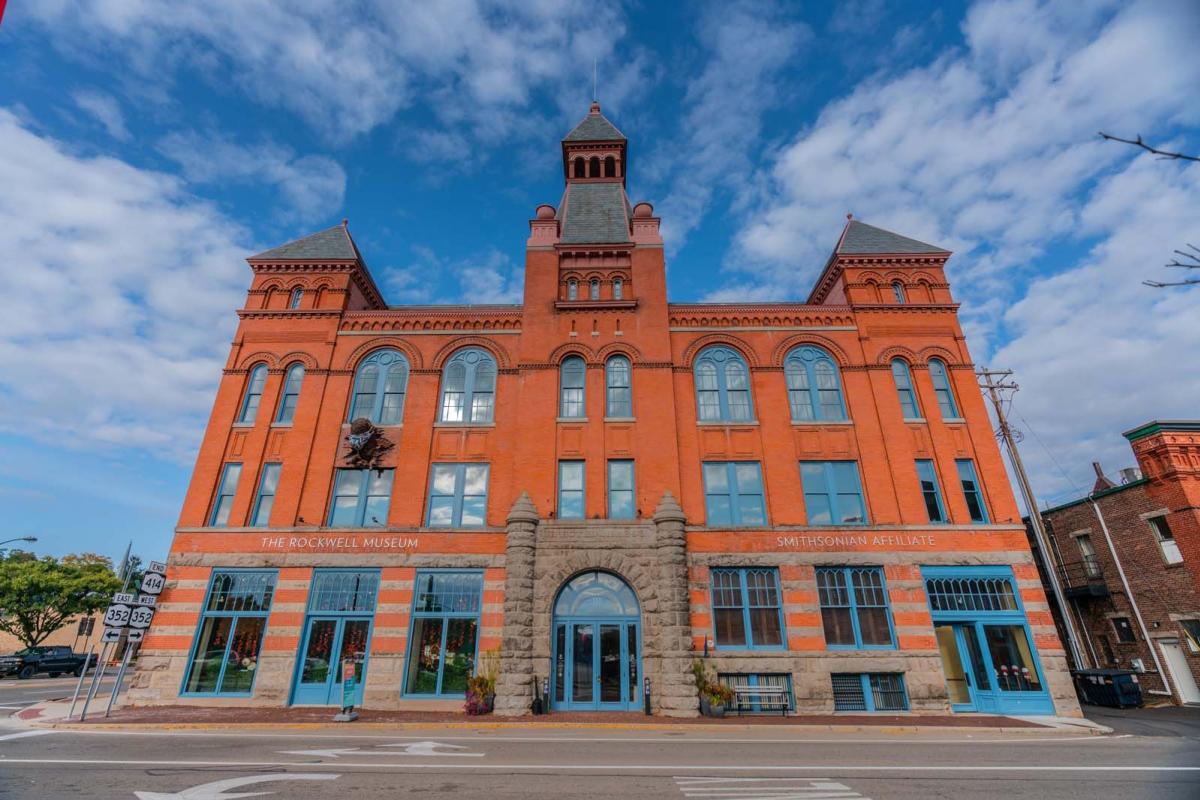 Finger Lakes Wine Country has a rich connection to arts, culture, and history. We are proud of our growing community of artists and the beautiful and diverse art galleries and museums that complement any trip here.
Spend your time at The Rockwell Museum in Corning, the only Smithsonian Affiliated museum in Upstate New York. Their 2021 theme Environments Examined, investigates the myriad ways artists engage with, connect to, or interrupt the natural, built, and social environments. The museum welcomes visitors to further immerse themselves in the theme and exhibits through a series of programs and events that happen throughout the year.
In Elmira, the Arnot Art Museum is one of the leading cultural institutions in the region and houses a permanent collection of artworks from the 17th-21st centuries European collections to North American art.
Find the world's most comprehensive collection of glass and glass blowing demonstrations at the immersive and interactive Corning Museum of Glass, where you can see an exhibit dedicated to the Netflix series Blown Away.
If you're a history buff, then don't miss the Glenn H. Curtiss Museum in Hammondsport, where you'll learn about the pioneer aviator, "Father of Naval Aviation," and the "Fastest Man on Earth," along with their expansive collection of aviation artifacts and other inventions by Curtiss.
Starting in April, Heritage Village of the Southern Finger Lakes in Corning will be open to visitors for tours where you can experience 1800s life in the Finger Lakes at this interactive historical open-air museum.
It is recommended that you contact these museums in advance to plan your visit as some require advance booking or visits by appointment only.
Enjoy Craft Beverages and Wine
Spring is a great time to visit our region's celebrated wineries and tasting rooms. Finger Lakes Wine Country is the largest wine-producing region on the east coast with three different wine trails offering award-winning aromatic white varietals like Riesling and Gewürztraminer as well as cooler-climate reds, including Pinot Noir and Cabernet Franc.
Our scenic region offers a myriad of craft beverage options as well, including incredible breweries, like Wagner Valley Brewing, Grist Iron Brewing, and Horseheads Brewing, distilleries like Krooked Tusker Distillery, and Finger Lakes Distilling, and even cideries like Eve's Cidery.
Most tasting rooms are requesting that you make reservations and have group size limitations, so if there is a stop you don't want to miss, check their website or give them a call to plan ahead.
Soar Through the Sky at Harris Hill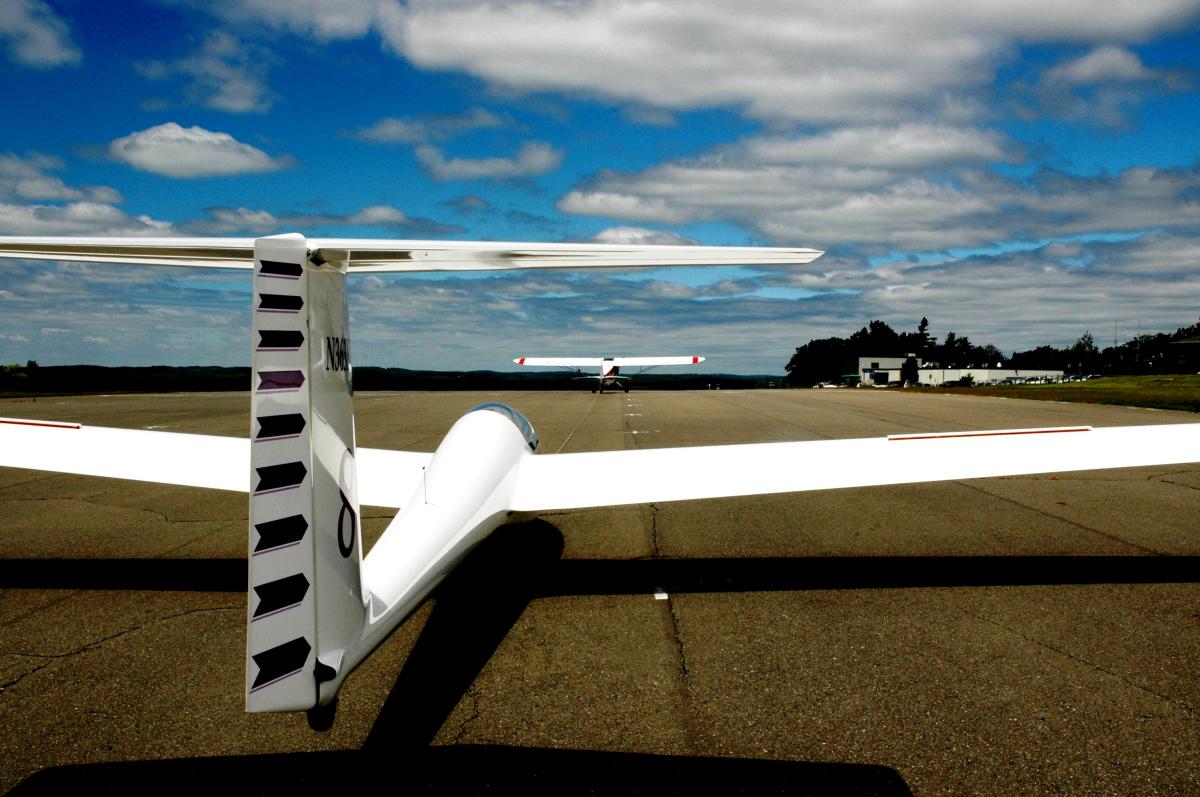 Starting in April on the weekends, you can get a bird's eye view of the stunning of the Chemung Valley while riding as a passenger in a motorless glider plane with Harris Hill Soaring Corporation. The National Soaring Museum is located here too. Visitors can view the beautiful, finely-crafted sailplanes, tracing the history of motorless flight from its founding in the 1930s - right here on Harris Hill - to the present-day gliding.
Maple Syrup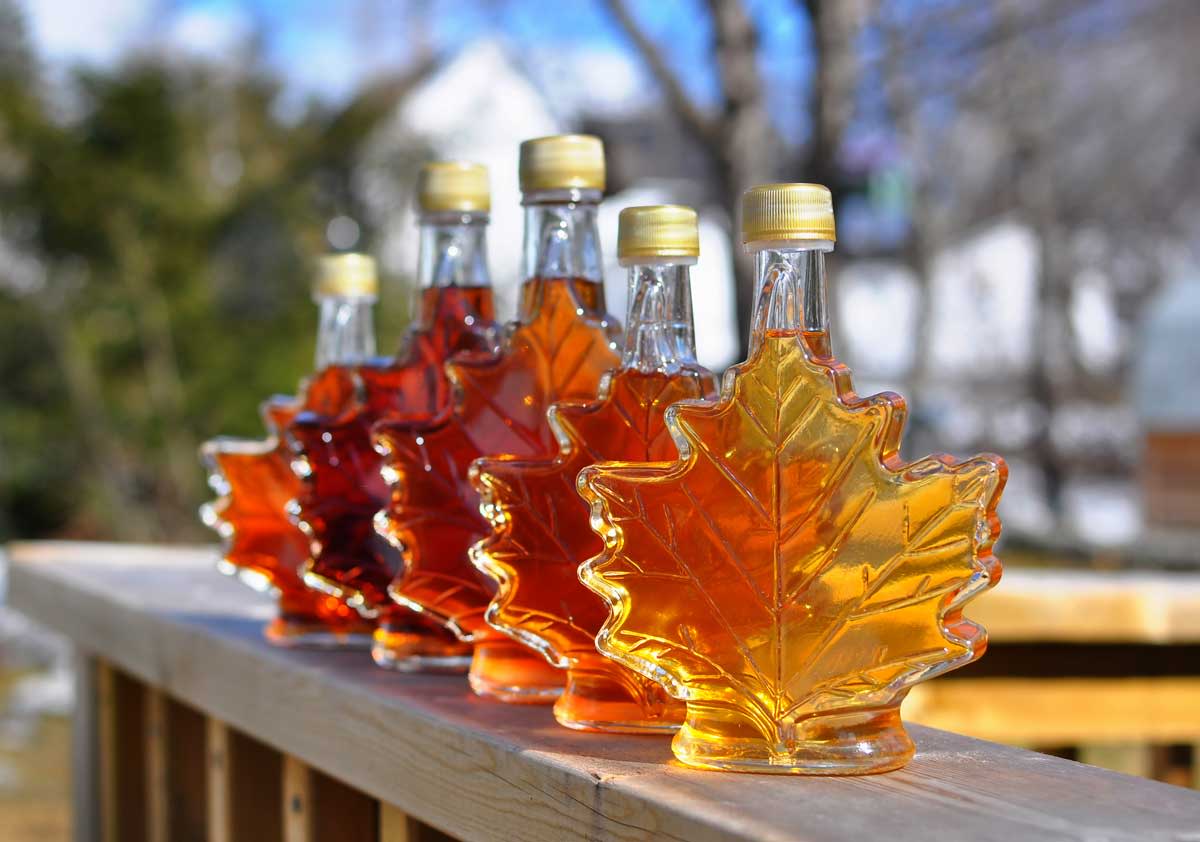 If you're visiting early Spring, you can taste some of nature's candy during maple syrup season. Many of our region's farms and orchards produce pure maple syrup, and you not only get to sample this season's tasty syrup but also bring it back home to your kitchen. Find maples syrup and more local ingredients to take home at some of our farmer's markets that are open year-round, like Parluski's Farms in Bath, Stewart's Family Farm in Hornell, Chamberlain Acres Farmer's Market in Elmira, Painted Post Farmers Market in Painted Post, Oak Hill Bulk Foods in Penn Yan, Apple Barrel Orchards in Penn Yan, Thyme Stands Still Farm Stand in Burdett, and Oak & Osage Farm in Hammondsport to name a few. Make sure to visit Tioga County and explore their Maple Trail too!
Flower & Garden Centers
Spring is the perfect season to visit our region's flower and garden centers. This season is a great time to bring home a hanging basket full of colorful flowers or pick up houseplants and spring blooms at stops like Grace Gardens in Penn Yan and Tioga Gardens in Owego.
Bird Watching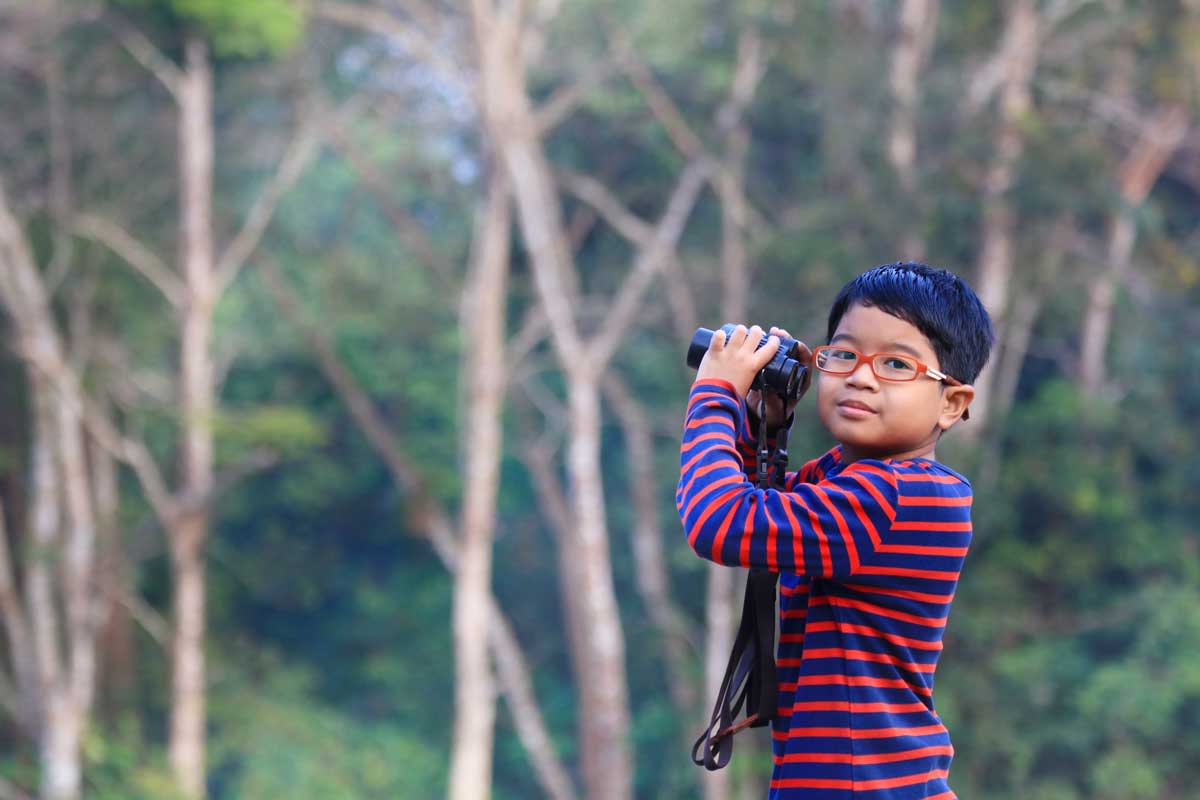 The natural landscapes in Finger Lakes Wine Country are a haven for wildlife and natural habitats, including great bird-watching opportunities. Birders can find great blue heron, sandhill crane, osprey,  snow geese, wild turkeys, many species of songbirds, and even bald eagles.
Some great places to visit for bird watching include Cold Brook Wildlife Management Area in Hammondsport, Urbana State Forest and Italy Hill State Forest off of Keuka Lake, Tanglewood Nature Center in Elmira, Brick Pond wetlands in Owego, Spencer Crest Nature Center in Corning and Finger Lakes National Forest between Seneca Lake and Cayuga Lake.