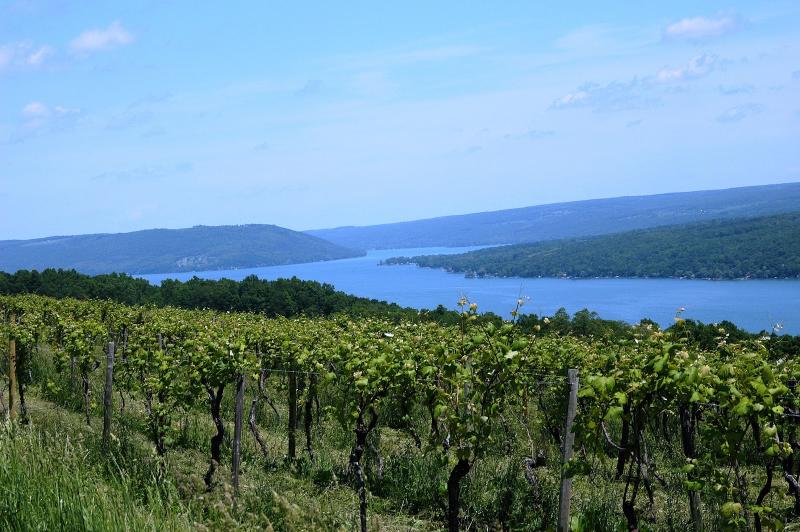 Keuka Lake is much more than just a summer destination. It's an ideal getaway no matter what time of year. The Keuka Lake Wine Trail highlights family-owned and operated wineries that have been a part of the Finger Lakes Wine Country community for generations. Driving around Keuka Lake takes about an hour, not including stops, making it easy to plan a perfect day of exploring the breathtaking views along the way. We've created the perfect Keuka Lake Wine Trail itinerary with stops at the best wineries, restaurants, and a day by the lake.  
Where To Stay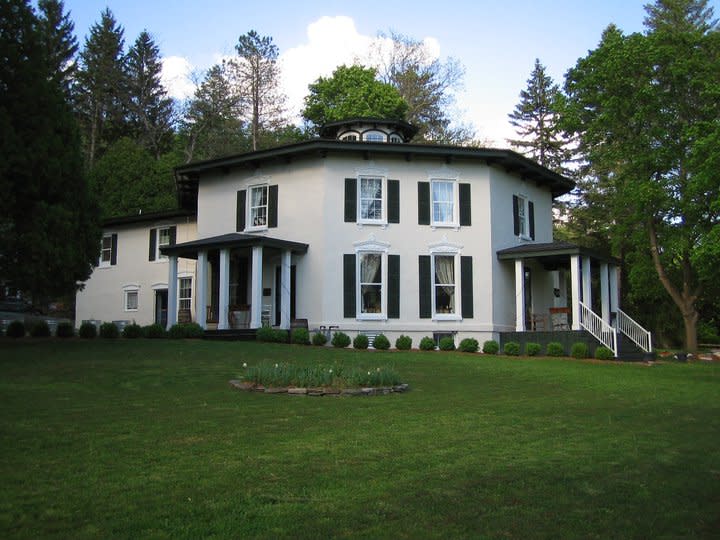 Keuka Lake is full of cozy inns, bed & breakfasts, and hotel options so you can experience local Finger Lakes hospitality along the Wine Trail. A few of the beautiful accommodations located around Keuka Lake include the Keuka Lakeside Inn, Adda Trimmer House Bed & Breakfast, 1819 Red Brick Inn B&B, Finger Lakes Bed & Breakfast at Hutton Farm, and the Black Sheep Inn and Spa. If you prefer the hotel life, these are two hotel properties near the Keuka Lake Wine Trail: Best Western PLUS Vineyard Inn & Suites,  Best Western PLUS Hammondsport Hotel, and the Hampton Inn Penn Yan. Although, the ultimate way to enjoy lake life on the Wine Trail is to rent a vacation home from Finger Lakes Premier Properties. 
Itinerary 
Day 1: Wine Time 
The Northeastern tip of Keuka Lake is home to the beautiful Village of Penn Yan where you'll enjoy great shops, and taverns along the historic 19th-century Main Street. The local breakfast spot not-to-be-missed is the Penn Yan Diner. This train car turned diner serves locally-roasted coffee, amazing biscuits and gravy, and many other from-scratch favorites. Start your day with a home-cooked breakfast at Penn Yan Diner and you won't regret it! 
The other Finger Lakes are long and narrow, but Keuka Lake is uniquely shaped like a "Y", lending to its "Crooked Lake" nickname. It's also the only lake in the United States that flows both north and south in direction. After breakfast, take a five-minute walk to the Keuka Lake Outlet which has more than seven miles of scenic trails, perfect for cycling, running, or leisurely walks. Here you can watch as Keuka Lake flows into Seneca Lake. 
Start your self-guided wine tour at Keuka Spring Vineyards in Penn Yan, New York. For over two decades, Keuka Spring has been consistently recognized for excellence. Their award-winning wines are handcrafted from vineyard to bottle with one of the best selections of red and white wines in the Finger Lakes.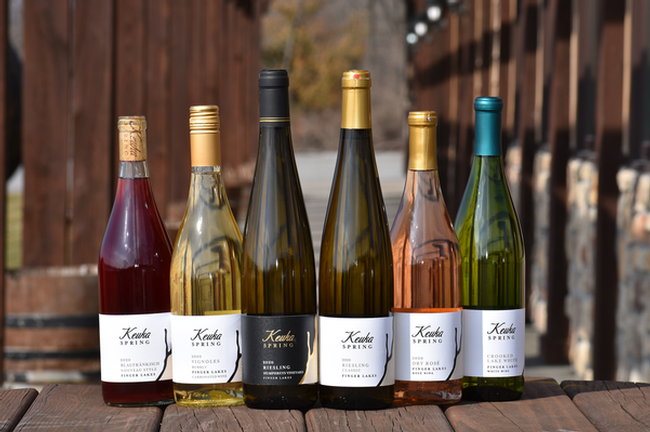 Next, visit Vineyard View Winery in Keuka Park, New York. This fifth-generation grape farm in the heart of the Finger Lakes focuses on creating a great product and atmosphere for you to enjoy. For lunch, you should enjoy some delicious fried chicken from Seneca Farms, and don't forget to save room for one of their delicious homemade ice cream cones! 
The final winery stop of the day is Hunt Country Vineyards in Branchport, New York. The Hunt family has been farming west of Keuka Lake in New York's Finger Lakes region for seven generations. They are committed to responsible farming and caring for the land that has given us so much. Hunt Country Vineyards understands to make great wines, you need clean air, clean water, and healthy soil. By installing award-winning solar and geothermal systems and using mulch and compost. They have reduced fossil fuel use and improved soil health.
Day 2: Museum Day 
Start your day at Windmill Farm & Craft Market, open 8 AM - 4:30 PM Saturdays, from April through mid-December. The Windmill is host to over 175 indoor and outdoor shops filled with great food, crafts, fresh produce, coffee, fashion, entertainment, hands-on activities and so much more! Here, you can gather up a delicious meal, shop, and explore before noon! If you're visiting when The Windmill is closed check out Oak Hill Bulk Foods and the Oak Leaf Café for a quick breakfast. 
Today will be spent in the once named Coolest Small Town in America, Hammondsport, New York. The southern tip of Keuka Lake is home to the Village of Hammondsport where you can find a beautiful town square and views of the lake. Here is where you'll gear up to learn about aircrafts, motorcycles, bicycles, boats, and cars, "Father of Aviation" and "The Fastest Man on Earth" at the Glenn H. Curtiss Museum.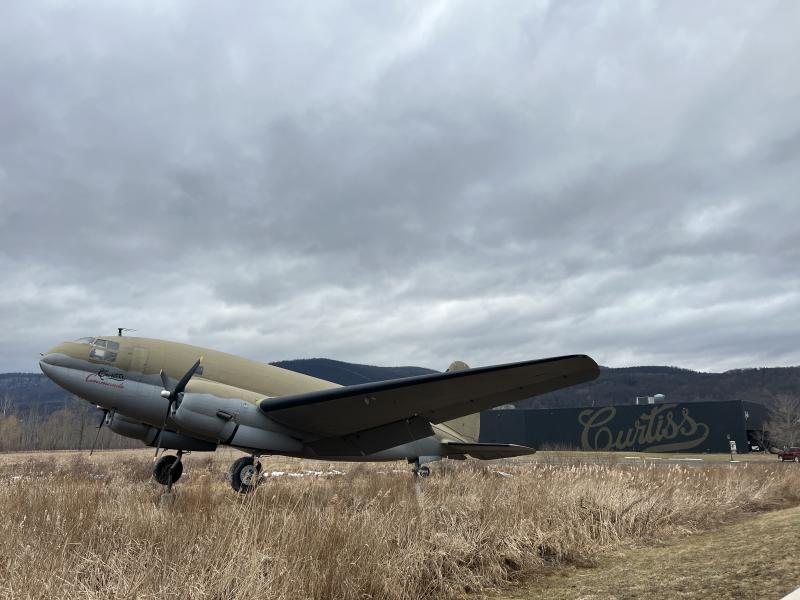 The first stop on today's wine tour is Weis Vineyards in Hammondsport, New York. Where you'll find traditional German-style wines. German-born Winemaker Hans Peter Weis traveled to the United States on a quest to pursue his passion and discover the world. He made the Finger Lakes region his home away from home when he realized that the minerality of the soil and climate was similar to that of Germany. 
When you're ready for a lunch break visit the Village Tavern which offers an extensive wine and beer selection. For something casual, yet equally delicious try local favorites Timber Stone Grill  or Burgers and Beer of Hammondsport. 
The final winery on the tour is Heron Hill Winery in Hammondsport, New York. Over the course of 40+ years, the winery has become a coveted destination for award-winning wine, music, and events. Journey through the rolling hills and sample wine in one of the most spectacular tasting rooms in the world, named by Travel + Leisure. 
Day 3: Lake Day 
If you're visiting when the weather is warm, a water day is essential. There are several beaches for swimming, including the shores at Keuka Lake State Park in Penn Yan and Champlin Beach in Hammondsport.
There is no shortage of lake activities to enjoy at Keuka Lake. Take in the water fun by renting kayaks, jet skis, stand-up paddle boards, and boats at Keuka Watersports. Because of its shallow nature, Keuka is one of the warmer water lakes in the region. The warm waters of Keuka Lake are a fishing haven for yellow perch, bass, and lake trout.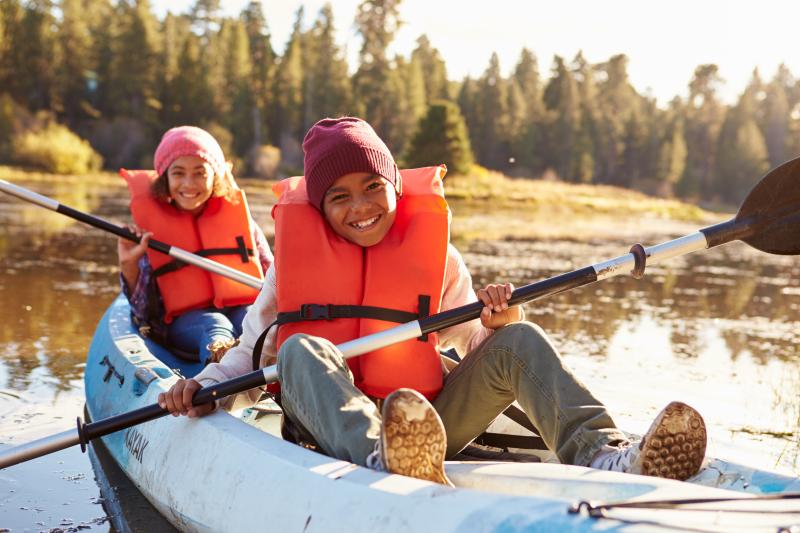 Renting boats along the lake is popular and many restaurants located along the lake have docks for boaters to pull up to from the water, tie up, and dine in. Some of the dining options accessible by boat and land are The Switzerland Inn (better known to locals as "The Switz"), not only serves a good selection of casual dishes but also offers a stunning sunset view from its outdoor deck. The Waterfront closer to Hammondsport opens Mid-May and serves dockside. Enjoy their Clammin' and Jammin', every Sunday on their dock with freshly steamed clams, live music, and plenty of sunshine.