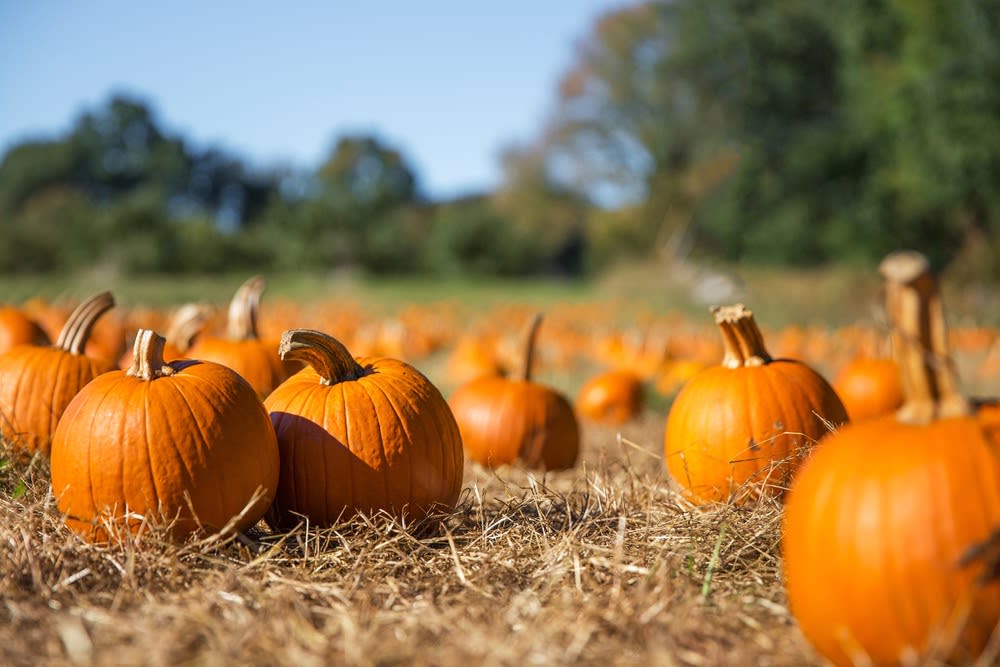 Fall is the most spooktacular season to visit Finger Lakes Wine Country. There's no shortage of pumpkin patches to pick from, but also there's something spookier. This place has a long history of tales from beyond and as the sunny days are replaced by darker skies the creepier side of the region begins to show. Which makes Finger Lakes Wine Country the perfect place to celebrate Halloween. 
The small cemeteries that dot the back roads seem haunted among the barren trees. Whose leaves slowly change from bright green to blood red before falling down dead. Halloween is a great time to get engrossed with the ghosts of the region. We've mapped out the key spooky stops including trick-or-treat times and locations.
Family Friendly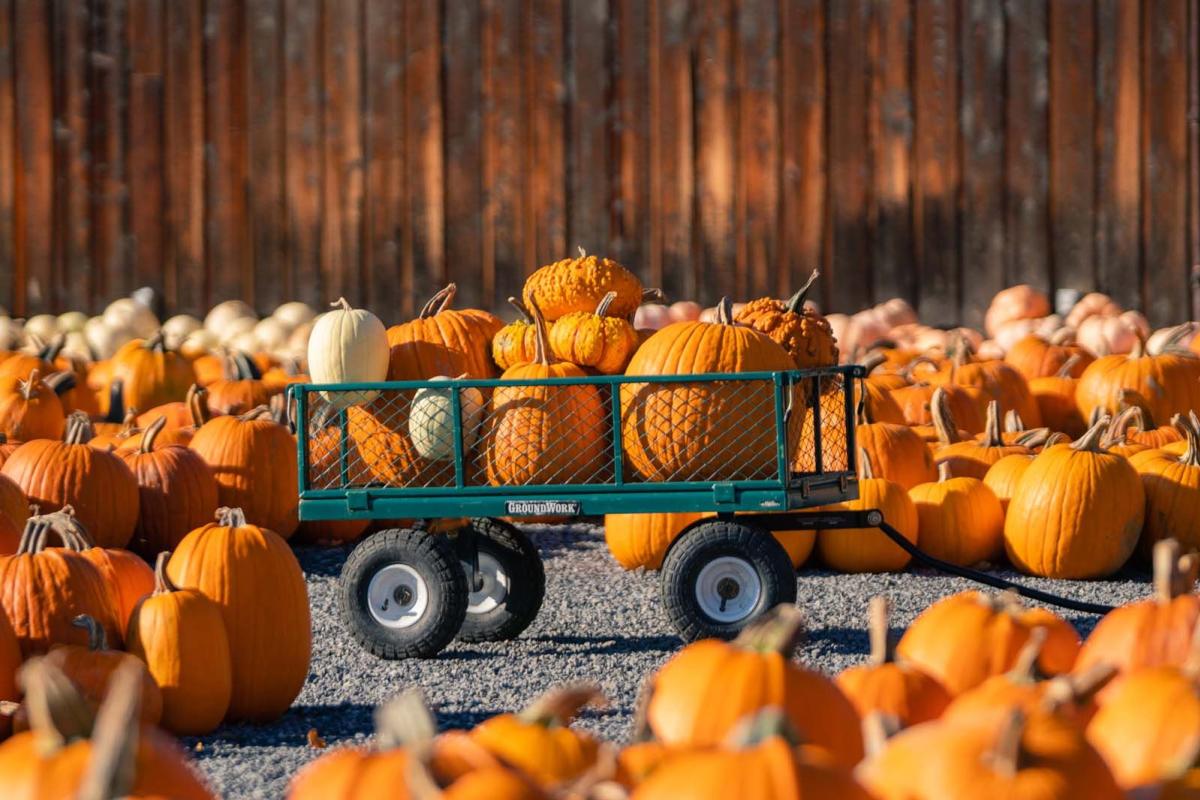 There are plenty of family-friendly things to do in the region leading up to All Hallows Eve. Including indulging in your sweet tooth at candy stores like Fuddy Duddy's Confectionery in Owego. Get your fill of candy corn and other fall-flavored treats here. 
Pumpkin Picking
Smithome Farms Pumpkin Patch is the only local pumpkin patch that allows you to pick your pumpkin in the field also has a 3-acre corn maze, hayrides, and duck races. Enjoy a casual lunch of hot dogs, cider, fresh mini donuts, and kettle corn for a fun family day. Smithome Farms Pumpkin Patch is open September 18th – October 31st  Saturday, Sundays & Columbus Day/ Indigenous Peoples Day 11:00 AM - 5:00 PM.
Spooktacular Fall at Iron Kettle Farm
Iron Kettle Farm is more than just a pumpkin farm, but they have built a reputation for their spooktacular pumpkin display and corn maze. October hours are Monday- Friday 12-5:30 PM Saturday-Sunday 10 AM - 5:30 PM. Please call and check the Activity Calendar for more details as some days are cash only. 
Reisinger's Apple Country
Although Reisinger's Apple Country has over 20 apple varieties available, strolling through their fifty acres you can also pick pumpkins. Fresh apple cider donuts are also homemade every Wednesday, Friday, Saturday, and Sunday. Farm hours during harvest are 7-days a week 9:00 AM – 6:00 PM.
Varick Winery Pumpkin Chuckin'
Release your tensions by hurling pumpkins with a giant slingshot on weekends in September and October. After 17 years Varick Winery & Vineyard and The Inn at Varick Winery will be closing for good on October 30th. So don't miss your final chance at the Varick Winery Pumpkin Chuckin'.
Make Your Own Glass Pumpkin
You wouldn't want to chuck the glass pumpkin you've made at Corning Museum of Glass. Experience this seasonal favorite where you partner with our professional glassblowers to create your own unique fall glass piece. Your glass pumpkin is ready for curbside pick up the following day or may be shipped for an additional fee within the U.S. and Canada.
Admission: $33 Booking your experience online before your visit is recommended. This class is open to all ages. 
More Halloween Fun
Sci-Fi & Super Heroes Weekend: 10 AM -  4 PM
Pirate Weekend: 10 AM -  4 PM
Goblins & Ghouls Weekend: 10 AM -  4 PM
The Dancing Witches of the Southern Tier: 1 PM The Dancing Witches of The Southern Tier are back for two performances at The Windmill, at 1:00 and 1:30 p.m. This is one of The Windmill's most popular annual events. It's just for fun, no Hocus Pocus involved! Admission: Free 
Trick or Treat at The Windmill: 2 PM Bring the kiddos out to the Windmill for Trick or Treating! Maybe the Dancing Witches will make an appearance too! Admission: Free 
Haunted Houses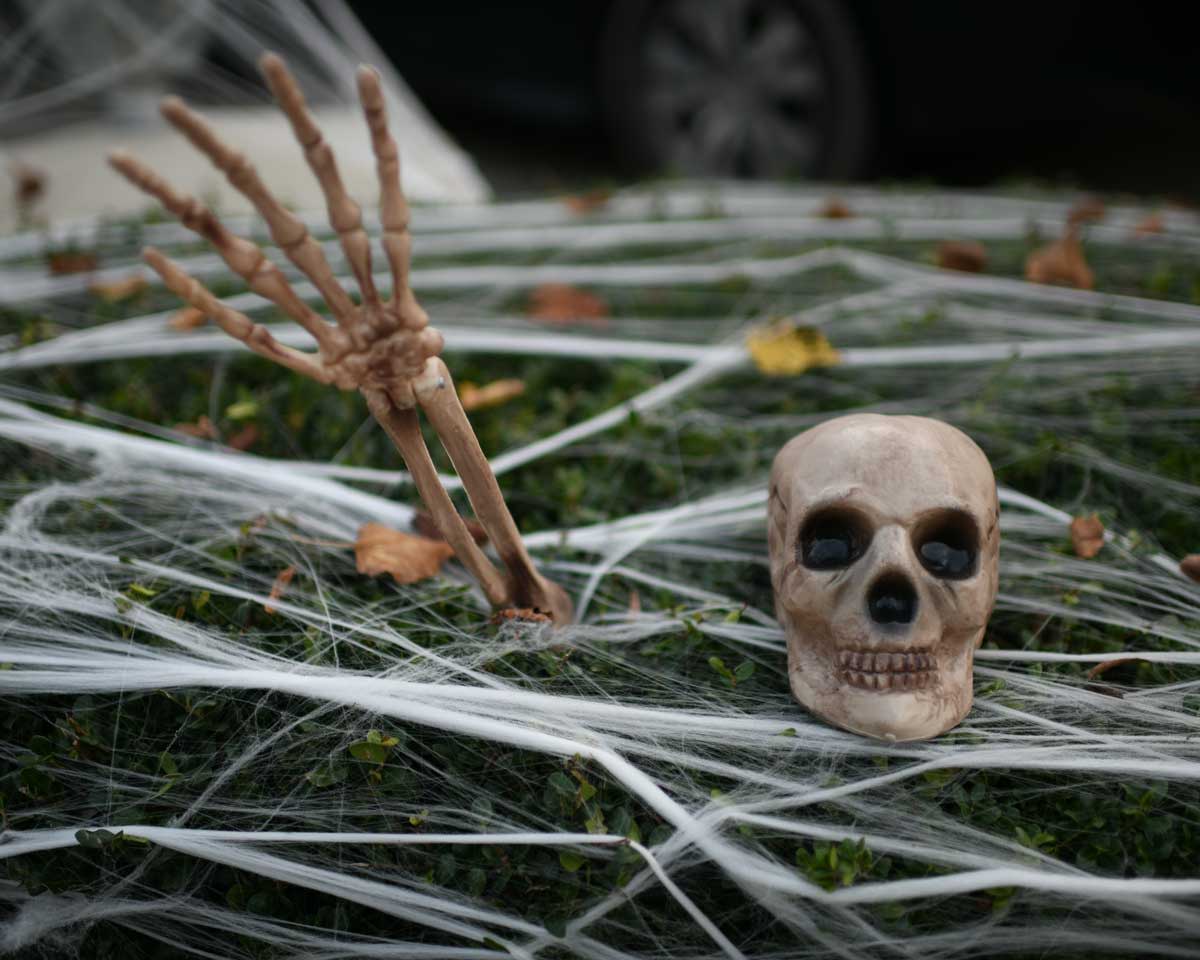 Phantom Phrightnights at Bradley Farms
Don't miss the creepiest haunted house in the area for over 25 years! Phantom Phrightnights at Bradley Farms features the Phantom Farm Manor haunted house, The Phantoms Phorsaken Path walk through the woods, an Undead Shootout with interactive zombie paintball Hunting, and Beast Blast with blacklight tennis ball cannons!
Tagslyvania
Tagsylvania is celebrating 12 years of fear with 4 bone-chillingly haunted attractions including, an escape room, The Spirit Realm, dark carnival games, psychic & tarot readers, and other Halloween/fall-themed attractions. open during the Halloween season on Fridays, Saturdays, and select Sundays starting at 7 PM.  Tickets: $13-$40 
Creepy Encounters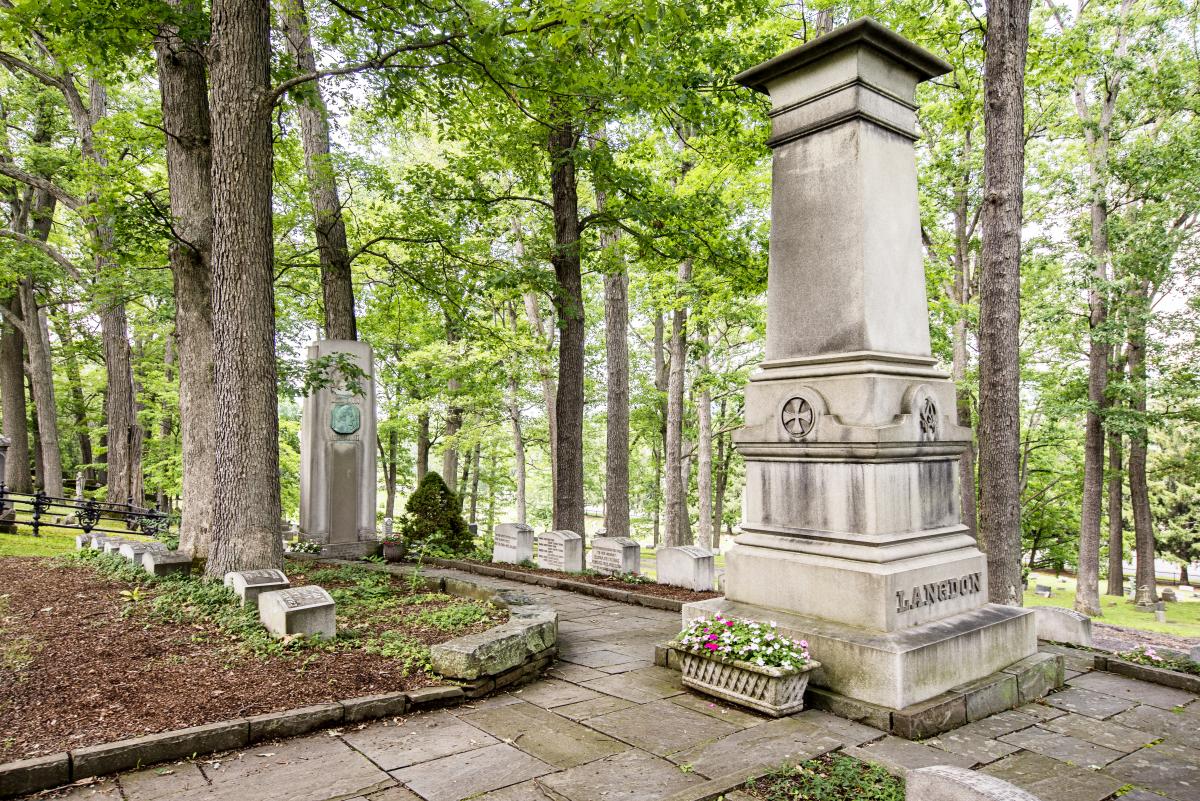 Haunted History Trail
If you're an eerie explorer or paranormal-curious the Haunted History Trail of New York State will be one of your favorite haunts! Finger Lakes Wine Country is the home of two kinds of spirits, most notably Riesling. From hotels hosting ghostly guests to spooky cemetery tours, we suggest you contact each venture ahead of time to ensure the best experience.  
Miles Wine Cellars
Miles Wine Cellars dates back to the mid-1800s when a young couple renovated the mansion in the elegant Greek Revival style. Before the project was complete, both the man and woman died in the house and their spirits never left. According to the current proprietors, the Miles family has regularly seen apparitions of a man and a woman since the mid-1980s.
Doors randomly open, blankets have been pulled from beds, and footsteps have been heard throughout the house. The supernatural encounters inspired the Miles family to produce a wine called Ghost: a semi-dry Chardonnay-Cayuga blend. The silk-screened bottle is ingeniously made with the image of a dancing couple. Shine a flashlight on it and the couple appears as a ghostly figure on the wall.
Not afraid of ghosts? Book a night in one of their two rooms with a glass of their Ghost wine to see if the stories are true. 
Belhurst Castle
Originally built as a private residence in the late 19th century. Belhurst Castle is home to a winery, restaurant, event space, hotel, and spa. So it's no surprise this gothic, stone mansion has some ghostly inhabitants. During construction, it's reported that one worker fell from a spire to his death and another went insane while building the roof. Another story reports that an Italian opera singer and her lover died on-site as they fled the mansion through an underground tunnel. 
The ghost of the opera singer is said to walk the property at night. When approached by guests, she vanishes. Visit for dinner or book a room for a chance to catch this spirit searching for her lost lover. 
Bishop/Gillette Headstone
At the Lakeview Cemetery in Penn Yan, you'll find the "Lady in Granite" on the gravestone for the Gillette family. This ghost is believed to be Matilda Gillette. The image of her reclining head appeared on the grave and nothing, including repeated polishing, has been able to remove it. Legend has it that over time her whole image will be formed and she will be free to haunt the community.
The Lady In White
If those spine-chilling stories didn't make you flinch, venture off the trail to The Esperanza Mansion. This early 1840s mansion is listed on the National Register of Historic Places and is home to a classic "lady in white" spirit. No one knows who the lady in white is, but she has been seen in a variety of places throughout the mansion. Other hauntings include the voice of a teenage boy calling out and electronics spontaneously turning on and off. 
Historic Ghost Walk at Woodlawn Cemetery
The 15th annual Historic Ghost Walk at Woodlawn Cemetery has three tour options this year. Including accessible tours that are wheelchair and stroller friendly!
Traditional Tours
On the traditional tours, masks are required. Buses will leave the museum at 6:30, 6:45, 7:00, 7:15, 7:35, 7:50, 8:10, 8:25, and each tour is limited to 24 people. Bus groups will meet their Woodlawn Cemetery guide and stroll along dimly lit paths meeting figures from Elmira's history. We suggest you bring flashlights and wear comfortable shoes for this hour-long tour. 
Sunday Tours
The Sunday tours are accessible for all visitors and begin earlier to catch the light. Meet figures from Elmira's history on these wheelchair and stroller-friendly tours. Without buses, the tours last closer to 1.25 hours and cover a distance of .75 miles. 
Reservations are required for tours: 4:00, 4:30, 5:00, and 5:30 PM. 
VIP Tour
At the 6 PM VIP Ghost Tour the Museum Director Bruce Whitmarsh and staff will lead you to meet this year's historical figures sharing added stories and historic extras along the way. This wheelchair-friendly tour ends with light refreshments, goodie bags all while supporting the museum. 
Advance reservations are required and Tickets range from $15 - $40. All tours are nonrefundable and take place rain, shine, or dark of night. 
Days of Incandescence
Come celebrate Corning, NY's history and mystery during the Days of Incandescence. A special multi-day celebration each October inspired by the actual history and rather curious mystery behind Corning's role in making the special glass bulbs for Thomas Edison's incandescent lamp. 
During this multi-day event, there will be actor-guided walking tours, live performances, and thematic experiences throughout the Gaffer District and the Heritage Village to take guests back to the 1880s.
Enjoy a thematic Corning Farmer's Market with live music. Experience a Legend of the Gather Guided Walking Tour as 1880s Costumed actors lead you through Corning NY's Historic Gaffer District to share some of Corning's history and mysteries. Admission: $10 Tickets must be purchased in advance.
Legend's of the Gather's Family Event
Step back in time with your family at this free event at the Heritage Village. From 12 -5 PM enjoy pumpkin painting, live music, hearth cooking, weaving, and live blacksmith demonstrations. Along with beer tasting by Liquid Shoes Brewing and food and ice cream available for purchase.  
Archibald's Libations Crawl Challenge 
This is a thematic self-guided challenge available each day during the event through the Explore Steuben App that features exclusive cocktails/beverages available at participating locations.
Awaken the Spirits Ghost Tours at the Heritage Village
Come join the spirits at the Awaken the Spirits Ghost Tours at the Heritage Village from 7-10 PM. This 3-hour ghost hunt hosted by The Heritage Village of the Southern Finger Lakes and the Paranormal Association of the Southern Tier (P.A.S.T.). P.A.S.T investigators will guide each group around the Heritage Village using their equipment. You may bring your own ghost hunting equipment to your tour. 
This event is for historical and entertainment purposes only. Admission: $50. Advance Tickets are required for all guests. Adults and children above 10 are welcome to attend.
Adults Only 
Boos and Brews at The Finger Lakes Beer Festival
For its eighth year, the Annual Finger Lakes Beer Festival will return to the garages at The Glen. The Festival will kick off Friday at 5 p.m. with Boos and Brews, a Halloween-themed event featuring tastings from more than 40 New York State breweries, distilleries, and cideries, a costume contest, and a live DJ. Fans are also treated to a 32-team cornhole tournament and stein holding competition. Admission: $20 Tickets
If you're looking for a frightfully good time during Halloween you can't go wrong with spooktacular season in Finger Lakes Wine Country.  It will be your new favorite place to snag a scare! Here you can get spooked by spirits as you sip on spirits. Happy haunting and be prepared, your otherworldly adventure awaits!