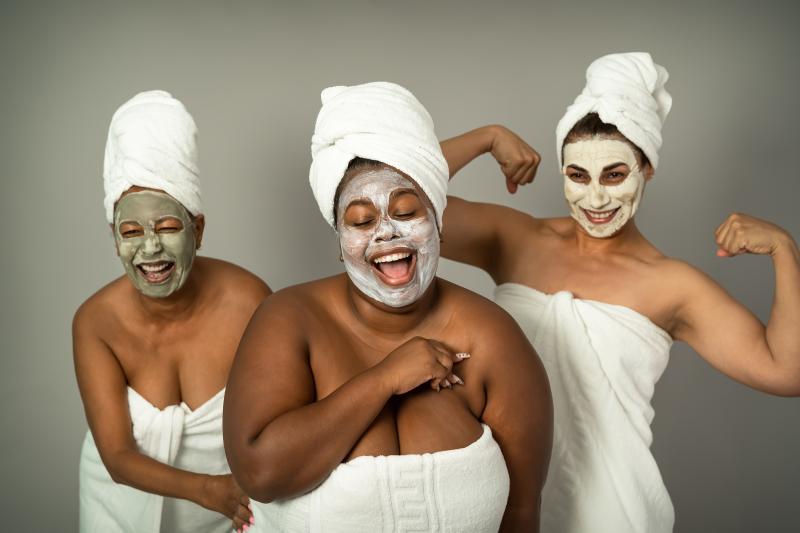 Finger Lakes Wine Country is a perfect place for a girl's getaway. From mother-daughter trips to a weekend away with your besties, FLX offers plenty of opportunities to hang with your favorite girl gang this Galentine's Day! Pamper yourselves with relaxing spa treatments, captivate your creativity with art museums, and engage your senses with our delicious farm-to-table fare and local wine and spirits. 
Create a fun itinerary that you and your girlfriends will love with our suggestions below. Then pack your bags and don't forget to bring a padded wine bag or two, and get ready for a fantastic girl's trip in Finger Lakes Wine Country! 
Day 1: Arrive in FLX 
Finger Lakes Wine Country has an impressive assortment of accommodations for every price point and style. From castles and historic B&Bs to glamping, here are some of the luxurious options Finger Lakes Wine Country has to offer. 
Named "Best Waterfront Hotel in the Nation" by USA Today, the Watkins Glen Harbor Hotel in Watkins Glen is the area's only AAA Four Diamond property. It's the perfect place to call home when exploring the area and is close to our Wine Trails. The hotel is luxurious but not pretentious and is the largest hotel in the area with 104 guest rooms. 
Many of the spacious guest rooms and suites have panoramic lake views and balconies perfect for long catching-up sessions with old friends. All guests have access to their indoor swimming pool and hot tub, a fully-equipped fitness center, and a knowledgeable concierge to help you plan your stay. Too tired to go out to dinner after checking in? Enjoy upscale dining and cocktails at Blue Pointe Grille and Coldwater Bar. For some beautiful wine and cider pairings with delicious farm-to-table fare, make sure to visit Graft Wine and Cider Bar.
Channel some serious girl power with a stay at the Belva Lockwood Inn, in the Village of Owego. Belva Lockwood is the local 19th-century heroine who fought for equal rights from the age of 14. Her beautifully restored home is now a B&B where your girl group can celebrate her legacy. 
Once everyone has arrived, head into town for dinner with a riverfront view at  MJ's Bar & Restaurant. This "New American" Restaurant, has spacious deck seating, a full bar with Craft Cocktails, and is open 7 days a week. For a bit more upscale dining experience, visit The Cellar Restaurant and Bar on The River.
Make your princess fantasy a reality and reserve a room in a castle! Belhurst Castle in Geneva, New York was named a World's Best Wine Hotel by Wine Enthusiast. The historic rooms in the 1800s castle hotel are perfect for a relaxing girl's getaway. Ask for a room with a soaking tub, a fireplace, and a view of Seneca Lake.
After you check in, take your time settling into the hotel. Belhurst is home to an estate winery. An estate winery only makes wine from grapes grown in vineyards owned or controlled by the winery. In addition to their wine, they also offer craft beer and hard cider. Allow their knowledgeable and friendly staff to guide you through a wonderful tasting experience. If your group arrives before 7 PM, schedule a group wine tasting. Then head to dinner at Edgar's or Stonecutter's one of the two on-site restaurants. For a night out instead, visit The Ports Cafe nearby. Reservations are highly recommended.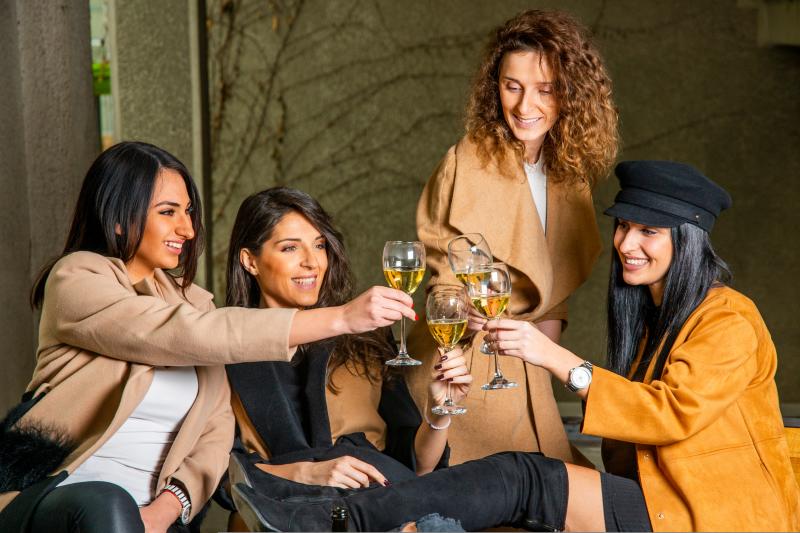 Day 2: Wine and Dine
With three different wine trails in the region, there are unlimited wine-tasting possibilities. There are even great options for Non-Drinkers. These are our top three suggested stops on the Seneca Lake Wine Trail: 
Once Finger Lakes is a tasting room in Penn Yan, New York offering a curated selection of wines from the region paired with a menu of food sourced using local ingredients. Enjoy both on the outdoor deck with sweeping views of Seneca Lake. 
Complement your experience with dinner at Sapalta, overlooking Seneca Lake. Call ahead for updated hours and reservations. We recommend sitting outdoors on beautiful days to enjoy an amazing meal with an even more stunning sunset view.
Over 30 years and over 500 medals and trophies attest to Lakewood Vineyards' dedication to consistently high-quality wines. Making it the perfect second stop on your wine-tasting tour.
Make a toast to you and your girl crew at Toast Winery. From dry, vinifera whites and reds to fun, fruity native varieties, including Riesling, Blaufrankisch, Pinot Grigio, and Dry Rosé. Toast Winery offers a wide variety of wines as well as iced wines and bubbly, cheers! 
End the day with dinner at Veraisons Restaurant in Dundee, New York. This from-scratch-kitchen proudly sources ingredients from over 30 farms in Finger Lakes Wine Country and throughout New York state. Offering a new local menu each season along with a gorgeous view of Seneca Lake that's perfect any time of year. 
The Cayuga Lake Wine Trail was the first to organize and is the longest-running wine trail in the country, dating back to 1983, making it America's First Wine Trail. To keep the girl power going, we've highlighted three wineries with female winemakers on the Cayuga Lake Wine Trail. 
In 2021, Cole and Karen Wilson became the new owners of Cayuga Lake's Knapp Winery. The Wilsons have plans to elevate Knapp to its best version yet, and this includes the recent hire of winemaker Vanessa Hoffman. Knapp was the first winery in the Finger Lakes Appellation to plant and vinify the grape variety Cabernet Franc. Recognizing the importance of pairing wine with food, Knapp Winery opened the Vineyard Restaurant, the first winery restaurant on Cayuga Lake in 1992. 
Americana Vineyards is a founding member of the Cayuga Wine Trail and has been serving guests a variety of its award-winning wines for over twenty-five years. Whether your palate gravitates to dry and flavorful wines or more dessert-style reds, they have something for everyone. They also have a delightful in-house cafe, Crystal Lake Cafe,  for casual food and wine pairings.  
For several years, Susan Passmore served as the tasting room manager for Buttonwood Grove Winery until 2014, when she stepped into the role of winemaker. Over time, Sue and the owners, Dave and Melissa Pittard, have worked hard to honor and optimize an already strong foundation of work. Resulting in a New York State's 2017 Governor's Cup Award for Sue's 2016 Riesling. 
What started as Cameron and Maren Hosmer planting five acres of vines on their property in 1972. Expanded into Hosmer Winery, 70 acres of vineyards. Julia Hoyle and assistant winemaker Emily Grazier. Julia, who joined the team in 2016, has worked methodically to enhance the Hosmer offerings, one wine at a time. Together, the pair is focused on fruit quality, and letting the grapes shine with minimal intervention. 
While all the other Finger Lakes are long and narrow, Keuka Lake is uniquely shaped like a "Y", lending to its "Crooked Lake" nickname. The Keuka Lake Wine Trail highlights family-owned and operated wineries that have been a part of the Finger Lakes Wine Country community for generations.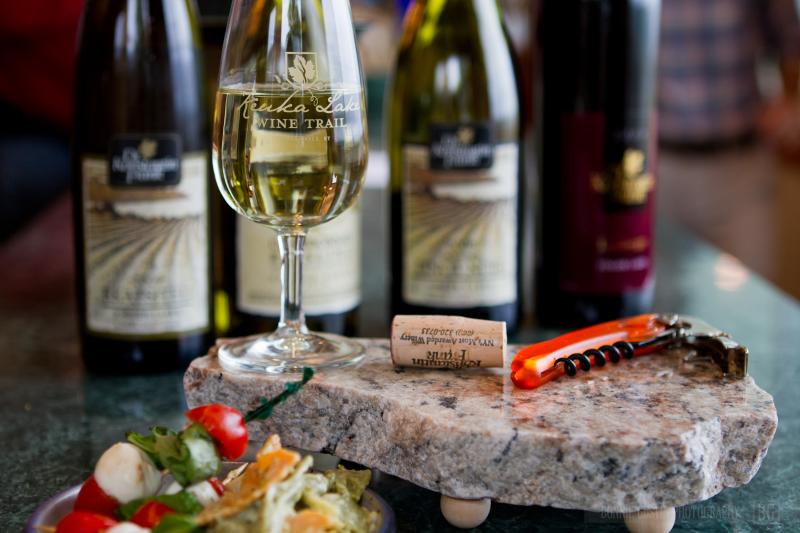 There are also two sustainable wineries on the Keuka Lake Wine Trail. Heron Hill Winery is known for its longtime commitment to sustainability, this estate winery has one of the most spectacular views in the region. With a variety of wines to try, we suggest trying their Ingle Vineyard series wines. Ingle Vineyard wines are crafted with great pride and passion and made from sustainably farmed hand-picked grapes. 
The Hunt family has been farming west of Keuka Lake for seven generations. Hunt Country Vineyard is committed to responsible farming and has reduced fossil fuel use by installing award-winning solar and geothermal systems. It received the 2020 Sustainability Award from the New York Wine & Grape Foundation for its sustainability practices. A portion of the vineyards are certified organic and several wines are made from organic grapes.
Keuka Spring Vineyards' owners Len and Judy Wiltberger had the opportunity to purchase 30 acres of land in Penn Yan, New York overlooking beautiful Keuka Lake in the early 1980s. By 1985 the farm winery opened a tasting room and produced its first vintage wine. What began as a family dream evolved into one of the most highly regarded wineries in the Finger lakes.
In 1998, Keuka Spring Cabernet Franc earned the prestigious Governor's Cup, signifying the best single wine in New York State for that year. The Governor's Cup was awarded to Keuka Spring Vineyards for their 2012 Riesling and yet again for their 2017 Gewurztraminer, making them one of the few wineries ever to have been awarded the Governor's Cup three times in New York State. 
No trip to Keuka Lake is complete without a visit to Dr. Konstantin Frank Winery near Hammondsport, New York. Dr. Frank is responsible for revolutionizing winemaking in the United States and is one of the oldest wineries in the region. Situated in a building that once housed a pre-Prohibition wine company, The Terrace at 1886 is an outpost that offers a chance to try the winery's full lineup. 
Follow up your fun day of wine tasting with a family-style Italian meal at the nearby Union Block in Penn Yan. No reservations are required, but an appetite is a must!
Looking for a lake view? Try the upscale, lakefront Main Deck overlooking Keuka Lake. They also offer an extensive wine list and live music on certain days of the week.
Day 3: Art & Glass 
Today is the ideal day for art lovers, DIYers, and shoppers in the group. All of these activities are also great options for a rainy day. There is no shortage of scenic views in Finger Lakes Wine Country, even on a rainy day. Drive through some of the region's charming small towns and explore the stunning landscapes on one of these scenic drives.
For a day rich in art, cultural experiences, and loads of small-town charm, head to Corning's Gaffer District. This downtown historic district located in Corning's city center is home to world-famous museums, delicious eateries, unique shops, and many other locally-owned businesses. 
The Rockwell Museum is an official Smithsonian Affiliate, the first in the state of New York outside of New York City. Here you'll find a mix of contemporary Native American art from landscape paintings to bronze sculptures to modernist pieces that represent the people, land, and ideas that shaped America through the work of American artists housed in a 19th-century historic Old City Hall building.
The Rockwell Museum Store features USA-made, Native-made, and fair-trade quality products. The pieces in the Museum Store reflect the art on the walls. With one-of-a-kind turquoise, silver, and precious stone jewelry, artisan-made pottery, and sculptures by award-winning artists.
Deep dive into over 3,500 years of glass-making history at the Corning Museum of Glass. Explore the history, art, and science behind glass through the museum's collection of nearly 50,000 objects related to glass. Enjoy live narrated glass-making demonstrations, or try your hand at making your own glass in the Innovation center. A typical museum visit requires 3 to 4 hours but could easily be longer.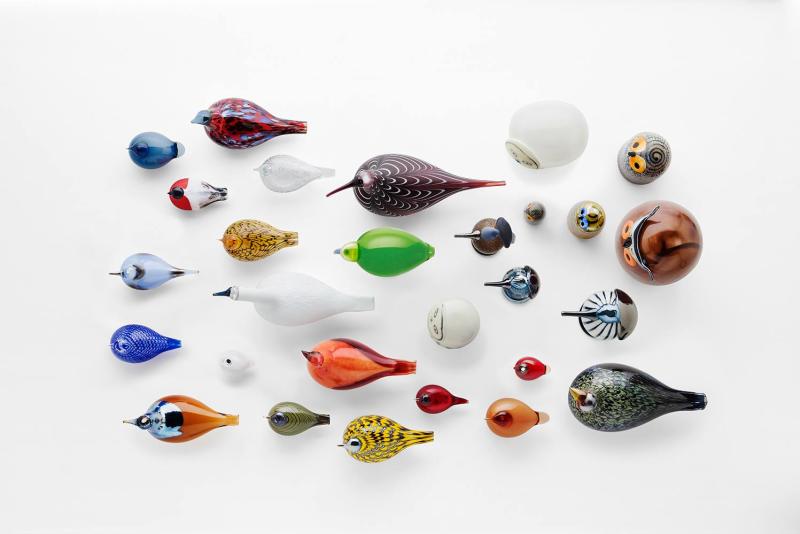 The Shops at The Corning Museum of Glass offer beautiful original works of art by more than 200 emerging and established artists. From jewelry and accessories to home decor, the Shops' selection of 15,000 items offers a piece at every price point. 
The Café at The Corning Museum of Glass is one of the best museum cafes you'll ever visit. It's the perfect place to grab lunch with your group. Choose between salads, sandwiches, pizza, and the noodle bar, we suggest the Ramen. 
Corning, New York is a small town with a big reputation. Known as "America's Crystal City", it's home to 169-year-old Corning Incorporated which has been creating glass cookware since CorningWare (1958), and Pyrex (1915). The town is now known for the Corning Museum of Glass which has been featured on Netflix's Blown Away, a competition series featuring the art of glassmaking.
It should come as no surprise that Corning has lots of glassy places to visit, shop, and create custom glass art. At the Hands on Glass Studio, your girl gang can experience glass-blowing creating keepsake ornaments and paperweights. 
If you'd rather shop, visit the  Vitrix Hot Glass Studio located in the historic Hawkes Crystal building. Unlike many studios, you're invited to watch these artists at work. Then head to the gallery and shop for items like vases, ornaments, and perfume bottles. 
After your afternoon of art, stop for some sweet treats at Laurabelle's Cupcakery's. This creative cupcakery offers thirteen cake flavors, eleven frosting flavors, seven filling flavors, and 1,001 potential combinations. 
Shop Til You Drop: 
Your first stop is Next is at the Twin Tiers Antiques Plaza, the Finger Lakes' ultimate antique destination. With over 50 antique dealers spread out over 8,000 square feet on two floors you're bound to find some vintage treasures and make some memories. 
Next is Card Carrying Books and Gifts, the feminist bookstore helping create a feminist future with socially progressive books, gifts, and apparel. 
Finally, for dinner visit The Cellar, Corning's premier wine and martini bar. The modern fusion menu is crafted by Chef Michael Lanahan and features unique dishes that blend global culinary traditions and incorporate locally farmed produce as available. 
Day 4: Breweries and Grand Prix
From the 19 waterfalls at Watkins Glen State Park to "The Glen", Grand Prix Festival, and  International Motor Racing Research Center there are so many reasons to explore Watkins Glen, NY. Pick an activity for the morning then follow it up with afternoon drinks at local breweries and distilleries. 
Take a hike at Watkins Glen State Park in Watkins Glen, New York. The South Rim Trail travels above the gorge carved out by Glen Creek and leads toward the campground. This moderately challenging route is 2.6 miles out and back and takes an average of an hour and twenty minutes to complete. It's a popular area for hiking and walking, and dogs are allowed on leashes. The South Rim Trail is open year-round from sunrise to sunset.
After your hike enjoy lunch at the Rooster Fish Brewing Pub, one of New York's first official farm breweries. Their in-house curated brewpub menu features unique ingredients and beer pairings.
Offering passionately brewed, uniquely world-class craft ale from locally-sourced ingredients. There are at least five craft-style small-batch beers and up to four seasonal and special brews. 
The region is renowned for its award-winning wines but here are a few breweries, cideries, and distilleries worth bragging about. Head to our Breweries, Cideries, and Distilleries Guide for even more suggestions.
Launched in 1997 on-site at Wagner Vineyards in Lodi, NY, Wagner Valley Brewing Company provides beer lovers with a variety of award-winning craft-brewed beers. Wagner Valley Brewing Company currently has 9 draft lines with styles rotating often and ranging from light to dark, and bitter to sweet.  They also produce an all-natural, non-alcoholic, real Draft Root Beer and award-winning wines. So, there's something for every girl in your gang.  
Ten minutes south in Burdett, NY you'll find Two Goats Brewing. This easy-going gathering place has stellar beer, and live music and is powered by solar. It was built in a renovated 19th-century barn with a sweeping view of Seneca Lake making it the perfect place for some girl talk. 
For an early dinner make your way to Grist Iron Brewing Company in Hector, New York. Here you'll find house-brewed beer, BBQ, and live music. 
For those who prefer spirits head to Finger Lakes Distilling in Burdett, NY for a nightcap. This is the premier New York craft distillery, creating high-quality whiskey, gin, brandy, grappa, and liqueurs. 
Day 5: Relax and Rejuvenate 
After an active few days in the Finger Lakes, it's nice to take a day to focus on rest and relaxation. Start with a spa day at Namaste Spa in Horseheads, NY. They offer group spa days where your girlfriends can select individual services like; massage, cupping, body treatments, red light therapy, and more. 
Next, find your zen with a private group yoga class at  Inner Peace Floats in Watkins Glen, New York. They also offer Floatation Therapy, a relaxation treatment that allows you to tune into your heartbeat and your breathing resulting in deep calm as well as a variety of other benefits.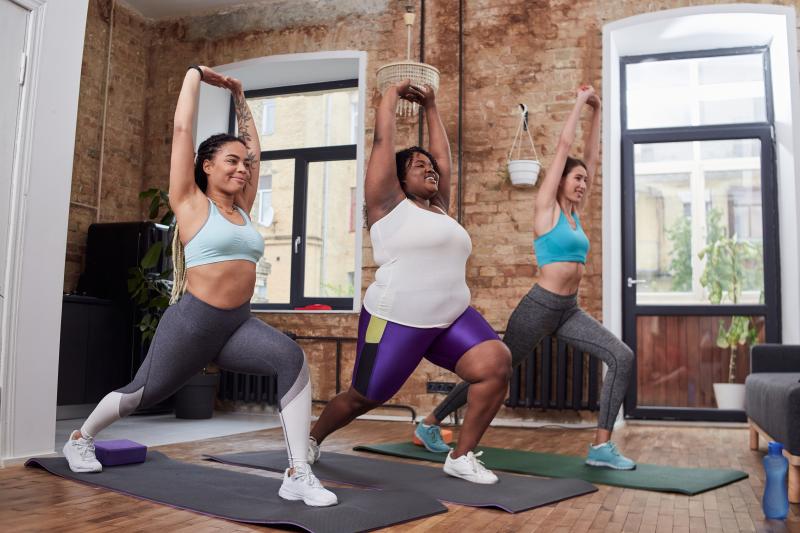 After your spa treatments and yoga session sit down for a final meal before packing up. Head for a late brunch at the Tasting Barn at Ryan William Vineyard in Burdett. Where you'll find a delicious farm-to-fork menu of Baked Brioche French Toast, Belgian Waffles, or Freshly Baked Quiche of the Day, and a local cup of coffee. 
Adventurous Additions 
If your group likes to do things a bit more daring, consider getting an aerial view of the region with a Glider Ride with Harris Hill Soaring Corporation. Named the #1 pick of Conde Nast Traveler's list of Best Fall Foliage Adventures in the U.S., a glider ride is one of the most unique ways to get the best views. The passenger weight limit is 245 pounds. 
Enjoy some of the best scenery around Seneca Lake with an unforgettable two-hour sunset experience on the historic schooner, "True Love." Enjoy some girl talk and the lake breeze as you sip on local wine, and nibble on hand-picked berries and locally sourced cheeses. 
You haven't experienced the elegance of the region until you've seen it from a hot air balloon. Southern Tier Balloon Tours is the go-to tour company in Finger Lakes Wine Country offering a chance to create bucket list memories. *Passenger weight limit: 235 pounds each. For individuals over 235 pounds call for more details.