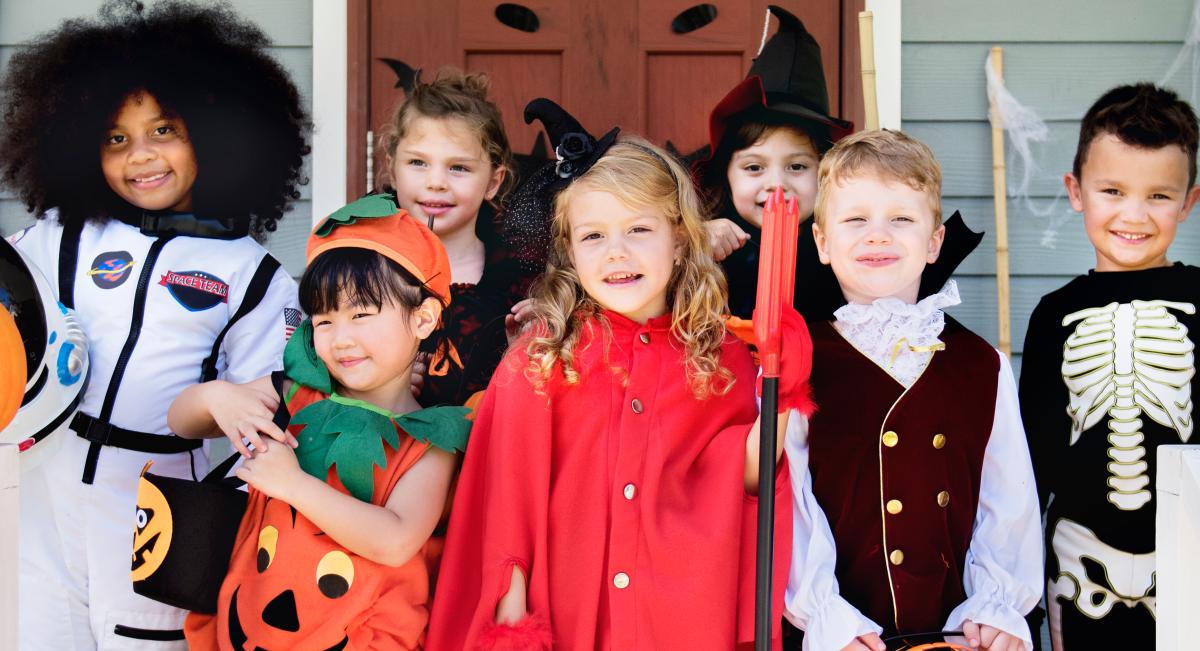 When the bewitching season begins and harvest is complete and it's time to celebrate in Finger Lakes Wine Country. If the leaf-peeping or delicious fall flavors don't pull you in, the holiday festivities will. We've rounded up fun Halloween events in Finger Lakes Wine Country this fall. 
The more mature crowd will enjoy doing the Time Warp again at Rocky Horror Picture Show or exploring the Haunted Wine Walk at Hosmer Winery. Those looking for a fright will enjoy Phantom PhrightNights. While the more spiritually inclined will enjoy a night with Edgar Allan Poe, a seance, or a ghost hunt. 
This list of fun Halloween events in Finger Lakes Wine Country has something creepy for every kiddo and something truly frightening for those who enjoy being scared.
Family Friendly 
Enjoy fun fall décor, a zombie run, special seasonal treats, and Dia de los Muertos festivities for the family. Check out our FLX Family-Friendly Fall Travel Guide for a complete list of pumpkin patches and apple-picking locations. 
Spooktacular Fall at Iron Kettle Farm
When: All October Long
Time:  Monday - Sunday 9 AM-6 PM 
Activities Available: Monday - Friday 12 PM - 5:30 PM, Saturday - Sunday 10 AM - 5:30 PM
Where: Iron Kettle Farm, Rt. 96, 707 Owego Road Candor, NY 13743
Cost: $15
Iron Kettle Farm is more than just a pumpkin farm. They have built a reputation for their spooktacular pumpkin display and corn maze. This year you'll also find a pumpkin slingshot,  Spook Barn and Fun Barn, the Pumpkin Express mini-train for kids, and more. 
 Please call and check the Activity Calendar for more details as some days are cash only. 
Tangle with Zombies 2ish Miles Fun Run 
When: Saturday, October 22, 2022
Time: 10:15 a.m
Where: Tanglewood Nature Center and Museum, 443 Coleman Ave., Elmira, NY 14903
Cost: $15 - $25 for tickets 
Walk or run through the hills & valleys of Tanglewood while zombies are waiting to steal your flags! Advance registration required to this family-friendly activity. 
Annual Dia de los Muertos Celebration
When: Saturday, October 29, 2022
Time: 10 AM - 3 PM
Where: The Rockwell Museum
Cost: Free but pre-registration for tickets is encouraged
Dia de los Muertos (Day of the Dead) is a Mexican holiday steeped in tradition that honors friends and family members through art, dance and festive foods. Celebrate Day of the Dead with The Rockwell Museum and regional Mexican folk artists. This family-friendly event will be held in The Rockwell's parking lot, KIDS ROCKWELL Art Lab, and the Museum galleries.
Decorate sugar skulls, make paper flowers, and learn about this special Mexican holiday. This year's event will be held in person so sign up for a time slot to ensure safe social distancing for families. You must register every person in your group and All children must be accompanied by an adult caregiver. 
The Dancing Witches of the Southern Tier
When: Saturday, October 29, 2022
Time: 1 PM and 1:30 PM
Where: The Windmill Farm and Craft Market, 3000 State Route 14A, Penn Yan, NY 14527
Cost: Free
The witches are back! The popular Dancing Witches of The Southern Tier will be performing at 1:00 and 1:30. Don't worry! It's just for fun. There is no Hocus Pocus!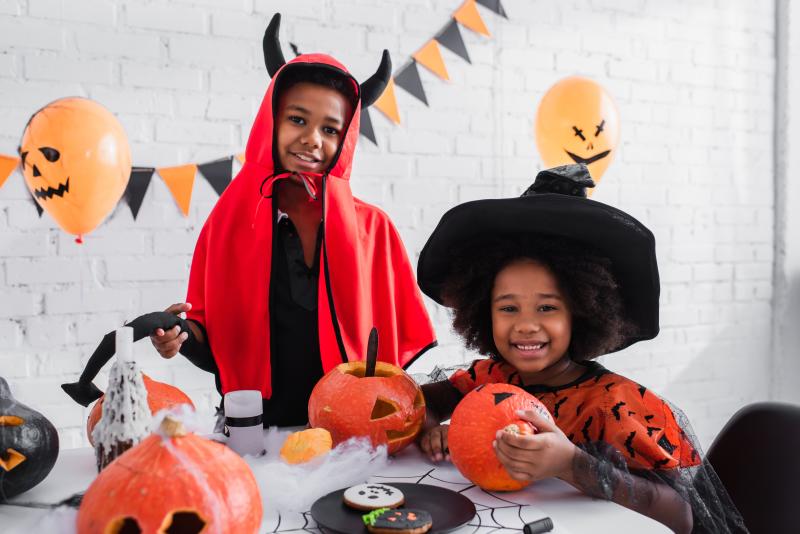 Trick or Treat at The Windmill
When: Saturday, October 29, 2022
Time: 2:00
Where: The Windmill Farm and Craft Market, 3000 State Route 14A, Penn Yan, NY 14527
Cost: Free
After the Dancing Witches performance head to the annual Trick or Treat. Where the kiddos can stroll the market and visit vendors for Halloween treats! 
2022 HPG Trunk or Treat
When: Saturday, October 29, 2022
Time: 5 - 7 PM Rain or Shine
Where: Broadway Mall Hornell
Cost: Free 
Dress up for some family fun and come on down to meet some of the HPG Businesses at the annual HPG Businesses Trunk or Treat. Dance to the sounds of Fun 92.1 & DJ Truth. 
Parking on the Mall:  Please move all cars out of the mall area by 1:00 PM to allow businesses to set up tents. Get more details on the Event Page. 
Trails, Tricks, and Treats Race
When: Sunday, October 30, 2022
Time: 10 AM - 12 PM
Where: 147 West Water Street, Painted Post, NY US 14870
Cost: $25 for tickets
Have some fun with the whole family at this fundraiser for SOAR! There will be a 2-hour time limit for everyone to run as many laps as they can. With two different lap distances to choose from. For each lap completed you receive a ticket to put toward the raffle baskets, prizes, and treats! 
There will be fun activities for those that don't run and a costume contest! 
Adults Only 
Rocky Horror Picture Show
When: Friday, October 28, 2022
Time: 11:00 PM
Where: Spotlight Theater
Cost: $12 for tickets
Do you like Halloween? Do you like movie musicals? Do you like dressing up and yelling at a movie screen? Then get ready to do the Time Warp again at the Rocky Horror Picture Show. 
Haunted Wine Walk at Hosmer Winery
When: Saturday, October 29 - Sunday, October 30th, 2022
Time: 11 AM - 4 PM
Where: Hosmer Winery, 7020 State Route 89, Ovid, NY 14521
Cost: $30 Tickets 
The Haunted Wine Walk at Hosmer Winery is back, bigger and scarier than ever! Listen to live music as you wander through the haunted winery to 3 spooky stations. Where you will enjoy your haunted wine and food pairings. There will also be food trucks and spooky slushies along with games, attractions, and prizes to keep you entertained. Costumes are more than recommended at the 21+ event. 
Reservations are booked 30 minutes apart and will last approximately 1 hour. No reservation is required to stay and enjoy the attractions! 
Halloween Night Ride
When: Saturday, October 29, 2022
Time: 6 PM
Where: Demon Run ATV Trails, 7201 Harris Hill Rd, Bath, NY
Cost: $20 per machine (for non- members) and a dish to pass
Witches aren't the only ones that come out and ride for Halloween. Bring your off-road vehicles (brooms if you choose) to Demon Run ATV Trails for a night ride. They will be offering a pig roast, drinks, and members' dishes to pass.

Haunted Houses 
These horrifying dark parks and haunted attractions are not for the very young or faint of heart!
Phantom PhrightNights
When: All October Long 
Time: Friday and Saturday 7-10 PM 
Where: Bradley Farms, 1543 Maple Ave in Elmira
Cost: $18
Phantom PhrightNights, the REAL FEAR of the Twin Tiers has finally returned. For 30 years Bradley Farms has been the pioneer and leader in haunted events and attractions and this year you will "Pay To Get In, Pray To Get Out!" The Phantom Farm Manor is a giant all-indoor experience with over 30 rooms and scenes of live terror. The third event is the "Undead Shootout." Specially built trucks and trailers armed with mounted paintball guns take you through a village of live zombies. Your mission: shoot as many zombies as you can! Gates open at 7 PM and are sealed at 10 PM every Friday and Saturday night through Halloween. 
Tagslyvania
When: Saturday, September, 24, 2022 - Saturday, October, 29, 2022
Time: Fridays, Saturdays, and select Sundays at 7 PM
Where: 3037 State Route 352 Big Flats, New York 14814
Cost: $15-$50 for tickets
Tagsylvania is celebrating 13 years of fear with 4 bone-chillingly haunted attractions including, an escape room, The Spirit Realm, dark carnival games, psychic & tarot readers, and other Halloween/fall-themed attractions. Open during the Halloween season on Fridays, Saturdays, and select Sundays starting at 7 PM.
Ghosts and Ghouls 
Connect with the spirit world at one of these ghostly events. 
Wicked Realm Film Festival
When: Fridays, October 7, 2022 - October 28, 2022  
Time: 7 PM 
Where: The L, 116 Breesport Road, Horseheads, NY 14845
Cost: $10 for tickets 
An event devoted to horrors, oddities and the unexplained, with original movies, shorts and live theatrics designs that will make the hair on your neck stand up. Guests will enjoy selfie stations, costume contests, and horror & sci-fi attractions. 
The Days of Incandescence Celebration
When: Thursday, October 20 - 31, 2022
Time: Varies
Where: Varies
Cost: Varies
The Days of Incandescence is a special multi-day celebration held each October. Inspired by the actual history and rather curious mystery behind Corning's role in making the special glass bulbs for Thomas Edison's incandescent lamp and, as a result, it's role in helping spread light across the world.
As part of this multi-day event, a special story was written and published called The Legend of the Gathers which explores that historic event and the role a mysterious young boy played in making it all come true. Step back in time and celebrate Corning's historic Gaffer District 1880s style with live music, vendors, a Jack-O-Lantern Lighting & Carving Contest, Guided Walking Tours, Archibald's Libations Crawl, a Ghost Hunt, and more! 
Seance Event at Mystic Rose Magick
When: Saturday, October 29, 2022
Time: 8 PM – 10 PM
Where: Mystic Rose Magick, 31 Main St #201, Addison, NY 14801
Cost: $48
Join Psychic Mediums Divinity and Kristina at Mystic Rose Magick for a holiday Seance. They will safely lead the group with great respect for loved ones and ancestors in Spirit as the veil thins at Samhain and Halloween. Spaces are limited so get your tickets early!
Looking for even more events in the region? Thrills & Chills has gathered the best fall foliage, harvest, Halloween events and activities happening in Chemung County. Which things will you be adding to your fall itinerary?