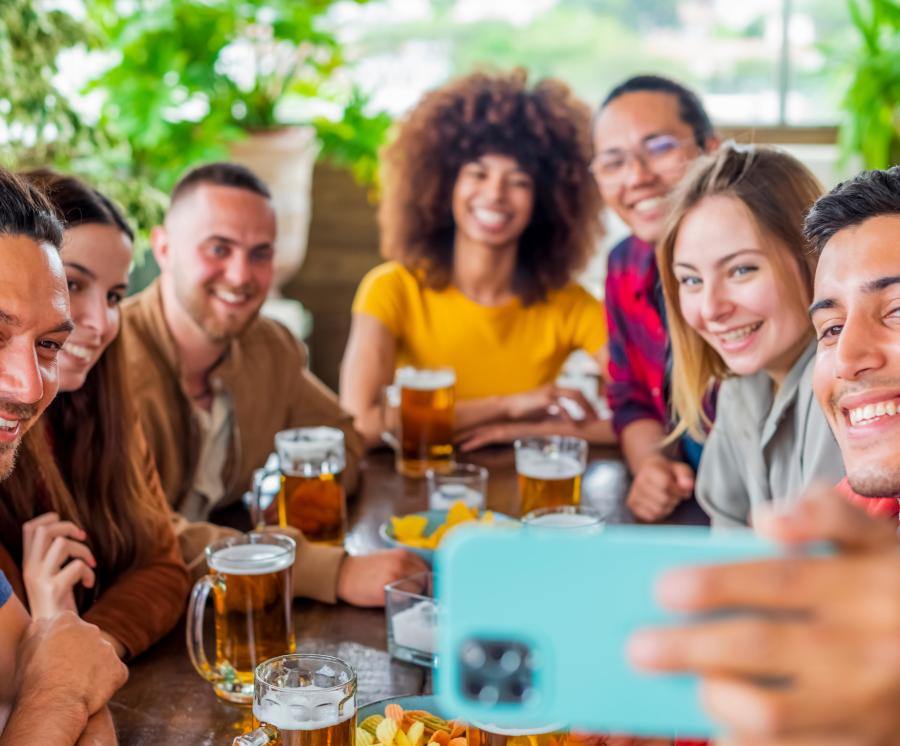 While Finger Lakes Wine Country is renowned for its award-winning wines there are many breweries, cideries, and distilleries in the region worth bragging about. This is why we created the Finger Lakes Wine Country Breweries, Cideries, and Distilleries Guide.
Craft brewing has exploded so much in the region in the last decade that there are a variety of breweries offering an array of experiences. Some of our breweries even offer lodging. One of them even has a pet-friendly suite. In this guide you will visit town to town to take a sip at the best breweries, cideries, and distilleries in each area. 
Penn Yan 
The quaint and beautiful Village of Penn Yan, NY was named after its early Pennsylvania and Yankee settlers. This is where you can find independently- and locally- owned cafés, shops, restaurants, and taverns along Main Street's historic early 19th century buildings.
 The Laurentide Inn is the result of transforming a 200-year-old private residence and carriage house barn into five guest suites. In the back of the house, you'll find their brewery and the pub. 
Two other Penn Yan breweries to visit are Abandon Brewing Co. and Climbing Bines Hop Farm & Craft Ale Company. Abandon Brewing Co. is a geothermal-powered craft brewery located in a reused farmhouse overlooking Keuka Lake. You can enjoy tastings in the taproom, a pint in thebeer hall, or out on the deck overlooking the grapes, apples, and hops of Abandon Acres. Climbing Bines Craft Ale Company is one of New York State's first farm breweries. They specialize in small-batch, hand-crafted ales brewed on-site with the freshest estate-grown hops and locally-harvested barley.
If you'd rather sip cider head to WortHog Cidery in Penn Yan. Where they use a special blend of New York Apples to make their ciders and lightly carbonate them for a finishing touch and unique taste.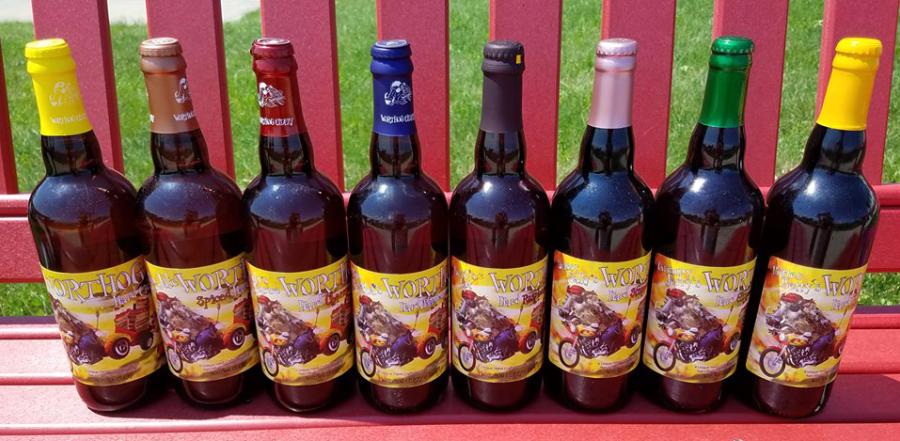 A few miles away in Keuka Park, NY you'll find LyonSmith Brewing Co. This brewery has a mission "to make beer that is worth drinking, a company that is worth working for, and a community that is worth living in."
Dundee 
Enjoy a soft pretzel or a meat and cheese board at Keg & Barrel Brewing Co.
while sipping on one of the 20 craft beers, ciders, and sours on-tap. Relax in the newly remodeled tasting room or unwind on the deck for live performances weekly. 
If you're looking for a classic whiskey look no further than Dundee's O'Begley Distillery. Which produces Traditional Irish Style Whiskey, using a small-batch pot still process.
There is a new brewery that just opened (in the building that used to be Starkey's Lookout) called Tin Barn Brewing. It's a brewery based in the Hudson Valley that just opened their first Finger Lakes Wine Country location. 
Hammondsport
The picturesque village of Hammondsport, NY is home to Pleasant Valley Wine Company the oldest winery in Finger Lakes Wine Country. They survived the prohibition years by selling sacramental and medicinal wine while sitting on an inventory of 70,000 cases that couldn't be sold.
At The Brewery of Broken Dreams, their ales are traditionally inspired and uniquely rendered from a combination of resources provided by the naturally abundant farmland, and the desire, knowledge, and skill of local farmers and our brewers. 
Finger Lakes Beer Company is a New York State Farm Brewery offering tasting flights, half-pints, pints, and pitchers of a dozen styles of ales all brewed on-site. Be sure to try their Vanilla Porter which won the 2015 Best Craft Beer in New York State at the TAP New York.
The family-run Keuka Brewing Company was the first microbrewery on Keuka Lake. They pride themselves on producing unique small artisan batches of great beer by experimenting in different styles and tastes. 
Steuben Brewing Company is a farm brewery that produces New York State-labeled beer. They strive to make great beer that supports local farmers by utilizing ingredients that are grown and produced in New York State. 
Krooked Tusker Distillery is a small batch, farm distillery on Keuka Lake that produces handcrafted libations made from locally-sourced materials.
Watkins Glen
From the 19 waterfalls at Watkins Glen State Park to "The Glen", Grand Prix Festival, and  International Motor Racing Research Center there are so many reasons to visit Watkins Glen, NY. Beer is also a big deal in this area. Offering two unique lodging options and more breweries, cideries, and distilleries than any other area. 
Watkins Brewery Vacation Rentals is located in a historic building that once housed several businesses including a couple of different breweries. The refurbished building now houses seven vacation rental homes. Pontoon boats, jet skis, kayaks, and bikes are also available for rent on-site for fun Seneca Lake water activities!
Head six minutes north to travel back in time and across the pond to a traditional British Pub. Seneca Lake Brewing Company & The Beerocracy in Rock Stream, NY is the states only dedicated Cask Ale brewery. Adding to the authenticity of the turn of the century British Pub, the Beerocracy Pub offers a cell phone-free bar environment enabling people to truly enjoy the atmosphere and environment. Secure Cubbie's are available behind the bar to store mobile devices whilst in the bar area and there is a $10 fine if you are caught with your mobile device. All fines are donated to a local charity quarterly. 
You can find both Rock Stream Brewery and Rock Stream Distilling on Rock Stream Vineyards which is Seneca Lake's only licensed Grappa and Grape Brandy distillery. Owner and operator Dr. Mark Karasz Spent three years in Italy learning wine and Grappa production. After returning from Italy, he founded Rock Stream Vineyards and began growing his own grapes, making and bottling wine, brandy, Grappa, and ports.
Head 15-minutes north to Miles Craft Ales at Miles Wine Cellars in Himrod, NY where they are pouring: Calisto Pale Ale, Scottish Lure Ale, Bonfire Brew Ale, and Io Milk Stout.
If you like a historic stay with a theme look no further than the Seneca Lodge Craft Brewing in Watkins Glen. The main lodge was built for the first Grand Prix in The Glen, in 1948. This racing theme can be seen throughout the venue. Suspended from the ceiling in the Tavern Room are Tires from NASCAR champions. Behind the bar, laurel wreaths from the Formula 1 races of the 1970s.
Not only are there cabins, a-frames, and motel rooms on the property there is also a restaurant. 
Nearby you'll find Rooster Fish Brewing Pub, one of New York's first official farm breweries offering passionately brewed, uniquely world-class craft ale from locally-sourced ingredients. There are at least five craft-style small batch beers and up to four seasonal and special brews. Sample, order a pint, and even take some home with you. 
Launched in 1997 on-site at Wagner Vineyards in Lodi, NY, Wagner Valley Brewing Company provides beer-lovers with a variety of award-winning craft-brewed beers. Wagner Valley Brewing Company currently has 9 draft lines with styles rotating often and ranging from light to dark, bitter to sweet. They also produce an all-natural, non-alcoholic, real Draft Root Beer.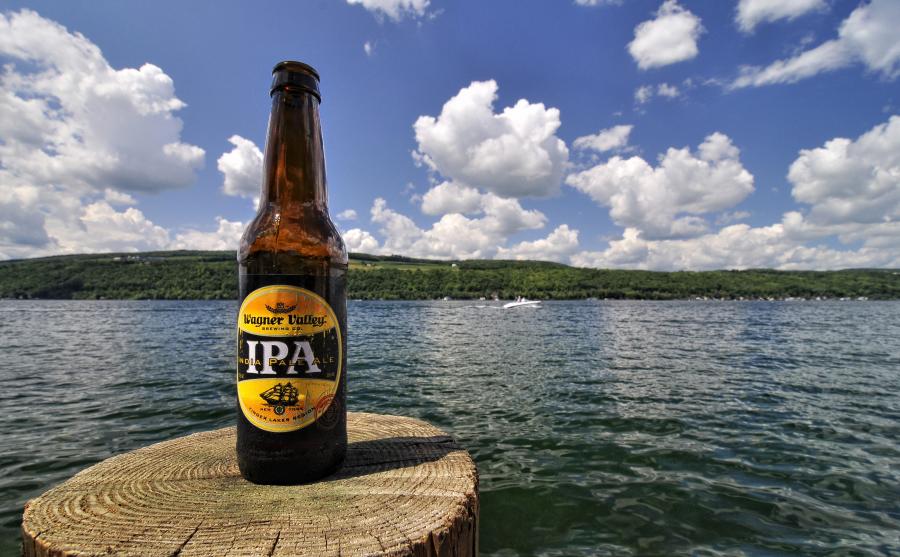 Nearby in Hector, NY is Scale House Brewery where you'll find quality craft beer and delicious gourmet pizza. Along with Lucky Hare Brewing Company which creates handcrafted beer that reflects their passion for great beer and the Finger Lakes and its community.
The Inn at Grist Iron in Burdett, NY is the only lodging in the region to feature an onsite craft brewery (Grist Iron Brewing Company) with house-brewed beer, BBQ, live music, as well as easy access to local wineries, breweries, restaurants, and hiking/nature trails. Choose from 4 rooms in their traditional-style 1860s Farmhouse or stay in one of 10 spacious suites in The Lodge, which offers rustic, yet modern accommodations including their Dog-Friendly King Room. 
You'll also find Two Goats Brewing and Finger Lakes Distilling in Burdett, NY. Two Goats Brewing is an easy-going gathering place to drink stellar beer, listen to live original music, and enjoy time with friends. It was also built in a renovated 19th-century barn with a sweeping view of Seneca Lake and is powered by solar. Finger Lakes Distilling is the premier New York craft distillery, creating high-quality whiskey, gin, brandy, grappa, and liqueurs. They hand-craft their products using local grains, farm-fresh fruits, and time-honored techniques to produce artisan spirits.
Corning
Corning, New York is a small town with a big reputation. Known for its glass, it is home to 169-year-old Corning Incorporated which has been creating glass cookware since CorningWare (1958), and Pyrex (1915) and is now a center of innovation developing everything from the glass on your cell phone to the glass used in vaccine vials. The town is now known for the Corning Museum of Glass which has been featured on Netflix's Blown Away, a competition series featuring the art of glassmaking.
Located on historic Market Street is Corning's first brewpub, Market Street Brewing Co. & Restaurant. With six fresh beers brewed right on-premise, a bier-garten, rooftop seating, and a delectable "upscale" menu, Market Street Brewing Co. & Restaurant serves only the finest food and drink. 
Carey's Brew House is a two-story Brewery Restaurant with a wide range of local and international beers on tap, including in-house brewing of our own recipes, occasional guest brewers, and featured local breweries.
Iron Flamingo Brewery is Corning's first brewery to bottle beer for distribution. They support local businesses by allowing food to be ordered in and hosting local food vendors regularly. Iron Flamingo Brewery uses local farmers for their hops and malt, helping to sustain the rich agriculture of the region. They are proud to utilize solar power for the brewing process.
Liquid Shoes Brewing is a small batch brewery located in the heart of Corning's Gaffer District.
Paying homage to the industry that defined Hornell, New York is RailHead Brewing Company.  Located where hundreds of rail cars once stood eager for far-off places visit this brewery to be transported to another time. 
Cider Creek Hard Cider is made on a family farm nestled in the hills of Canisteo, NY. The company was created in 2013 and turned a family recipe and home brewing passion into a mission to produce high-quality, craft cider. Every batch is handmade with the finest blend of 100% New York State apples.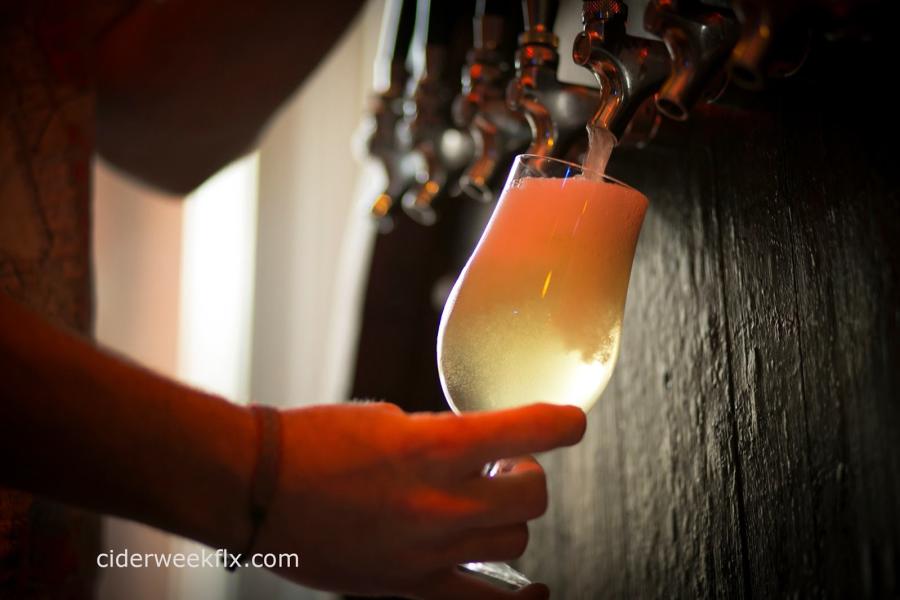 Elmira 
Also known as Mark Twain Country, the American author spent his summers in Elmira, New York for more than 20 years. You can even visit the Mark Twain Study and Exhibit on the beautiful campus of Elmira College. Where he penned some of his most famous pieces of literature including The Adventures of Tom Sawyer and The Adventures of Huckleberry Finn, Life on the Mississippi, and more. 
Upstate Brewing Company in Elmira, NY is a production micro-brewery that produces fresh, local, and unique beers. Which are currently on tap and in cans at restaurants, bars, and stores in the majority of the counties in New York state. 
Eight minutes away in Horseheads, NY is Horseheads Brewing. This family-owned local brewery has the goal to hand-craft the highest quality beer with the finest ingredients, then deliver it at affordable prices. Check out their satellite location located on the marina in Watkins Glen this summer. 
Head south to Diversion Brewing Co. a small 3-barrel craft brewery in Chemung, NY with a wide variety of beers available to please any palate. 
The second cidery on our list is Eve's Cidery in Van Etten, NY. Eve's is an orchard-based cidery producing Traditional Method ciders. With two orchard sites perched on either side of the geological divide between the Southern Finger Lakes and the Northern Appalachian Plateau. The primary impulse behind their cider making is to find an answer to the question: Can you taste a place? 
Owego 
In Owego, New York you'll find stately Victorian homes and 19th-century architecture, impressive bookstores, and some of the best antique shops in the region. 
With 21 taps of farm-fresh ales, ciders, and old-fashioned sodas available The Farmhouse Brewery is Tioga County's only malthouse and farm brewery. "Farm Fresh From Ground To Glass" is their motto. Their barley is grown by qualified small grain farmers from all over New York State. Only the highest quality grain makes its way to their on-site malthouse, where they painstakingly malt each batch of barley using a time-tested artisanal process. Their hops are of the highest quality that we can source from seasoned hops growers in New York State.
10 minutes away in Apalachin, NY is Waterman's Distillery, an innovative producer of all-natural grain-neutral spirits and whiskeys. This distillery is part of America's original moonshine trail established by bootleggers traveling east and west during the prohibition era.