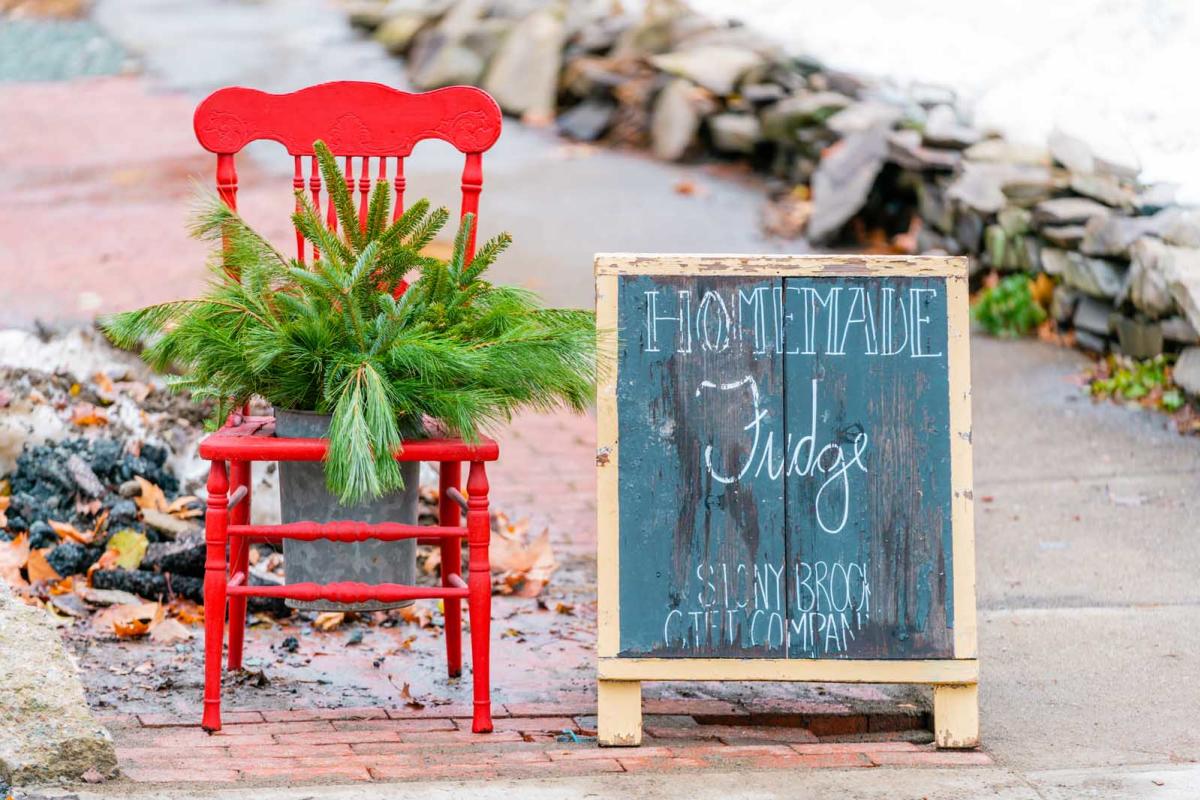 Tis the season to be shopping and there's no better time to shop small and shop local. Our Shop Small Holiday Gift Guide highlights some of the best local businesses and boutiques to shop in Finger Lakes Wine Country. Especially amid the supply chain crisis that's currently happening. So we thought outside the boxes and included gift certificates, community memberships, and gift donations. 
Looking for gifts for the Travel Lover on your holiday shopping list? How about some Romantic Gift suggestions? Not only are we telling you what to gift the Foodies, Artists, and Activists in your life, we're telling you where. And as a gift, we've even separated the stores by county. Happy shopping! 
Corning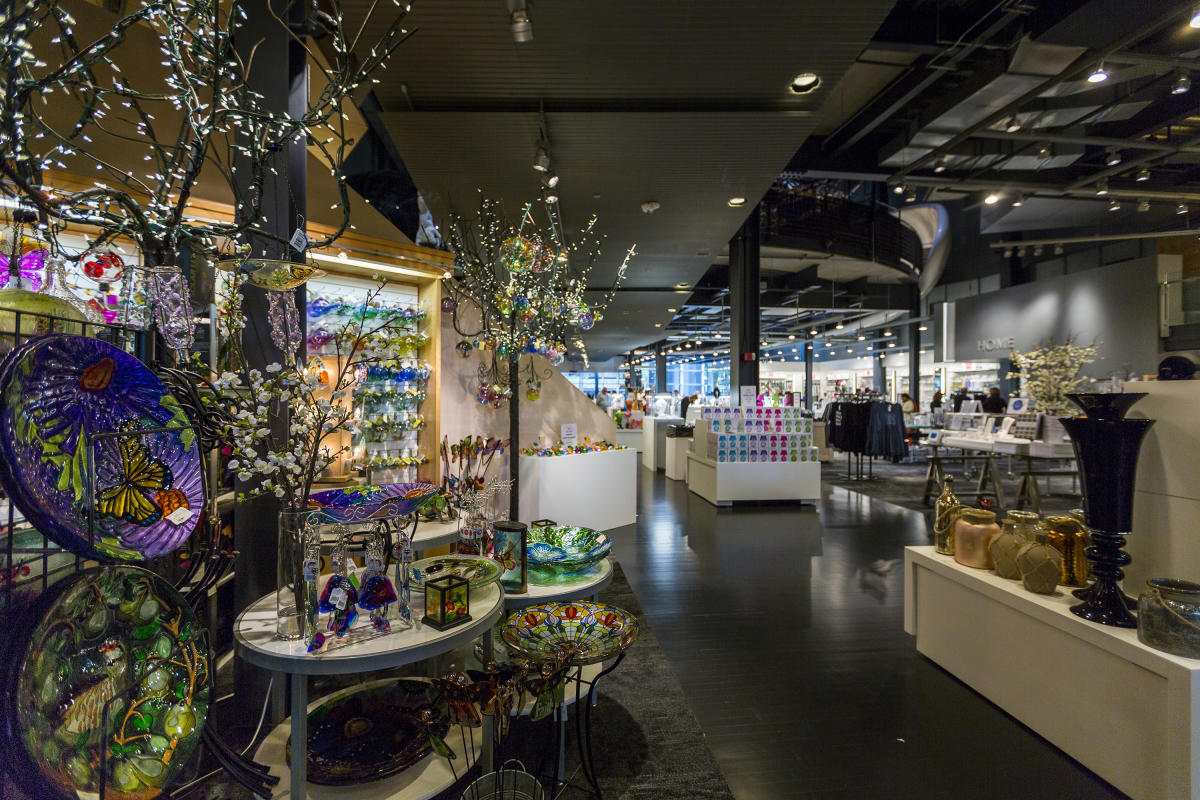 The first place to stop when shopping for a history buff or a hostess gift should be Corning. It's just one of the quaint towns in Finger Lakes Wine Country that makes you feel like you're in a Hallmark Holiday Movie. 
Hostess Gifts
Don't arrive at a holiday party empty-handed. Stock up on small hostess gifts like an unforgettably fragrant Yankee Candle at Connor's Mercantile in the Gaffer District. You can also purchase a gift card online, allowing you to shop locally virtually. 
Treat them to some sweets with a gift certificate to  Laurabelle's Cupcakery's. This creative cupcakery offers thirteen cake flavors, eleven frosting flavors, seven filling flavors, and 1,001 potential combinations. Use the gift certificate at an in-store Afternoon Tea Party and pick up a Doggie Advent Calendar while you're there! 
Help create a feminist future with socially progressive books, gifts, and apparel from Card Carrying Books and Gifts. Find something for the Activist on your list who is inspired to make a difference. 
If you're searching for a gift with taste, visit the  Crystal City Olive Oil and enjoy olive oil in an experience like no other, sampling varieties from around the world. Grab a bottle or two to give to your favorite Foodies this holiday season. Selections range from oils from Italy, Spain, Tunisia, Argentina, Chile, and the United States. 
Last but not least, visit the Twin Tiers Antiques Plaza in search of some vintage treasures including the pyrex this "Crystal City" is known for. With over 50 antique dealers spread out over 8,000 square feet on two floors, this is the Finger Lakes' ultimate antique destination. 
History Buff 
A museum membership is a great gift for the history buff in your life and a fantastic way to support the community. The Rockwell Museum is a unique community center that explores the evolution of being American through the eyes of American artists. The Rockwell Museum is the only Smithsonian Affiliate in Upstate New York.
The Corning Museum of Glass explores 3,500 years of glassmaking history in the world's largest collection of glass. With over 45,000 pieces of classic and contemporary glass art, there's something for everyone to see including live, narrated, glassmaking demonstrations, and workshops. 
Not only does the CD Cafe have the records you wanted to listen to in the '60s and the CDs you jammed to in the '80s. It also offers a wide range of video games from every age of gaming. Including vintage Nintendo systems, all generations of PlayStation, X-box, Gameboy, Atari, and Gamecube for the Gamer in your life. 
Glass Act
It should come as no surprise that "America's Crystal City" has lots of glassy places to visit and create custom glass gifts. From holiday tree sculptures and snowpeople, hot glass work, fusing, and sandblasting are just a few of the workshops available to experience at the Corning Museum of Glass. 
You can also support these small businesses by either gifting gift cards or scheduling a shared glass-blowing experience. At the Hands on Glass Studio, the whole family can experience glass-blowing creating keepsake ornaments, paperweights, or pumpkins.
If you'd rather gift some great glass art visit the  Vitrix Hot Glass Studio located in the historic Hawkes Crystal building. Unlike many studios, you're invited to watch these artists at work. Then head to the gallery and shop for gifts like vases, ornaments, and perfume bottles. 
Owego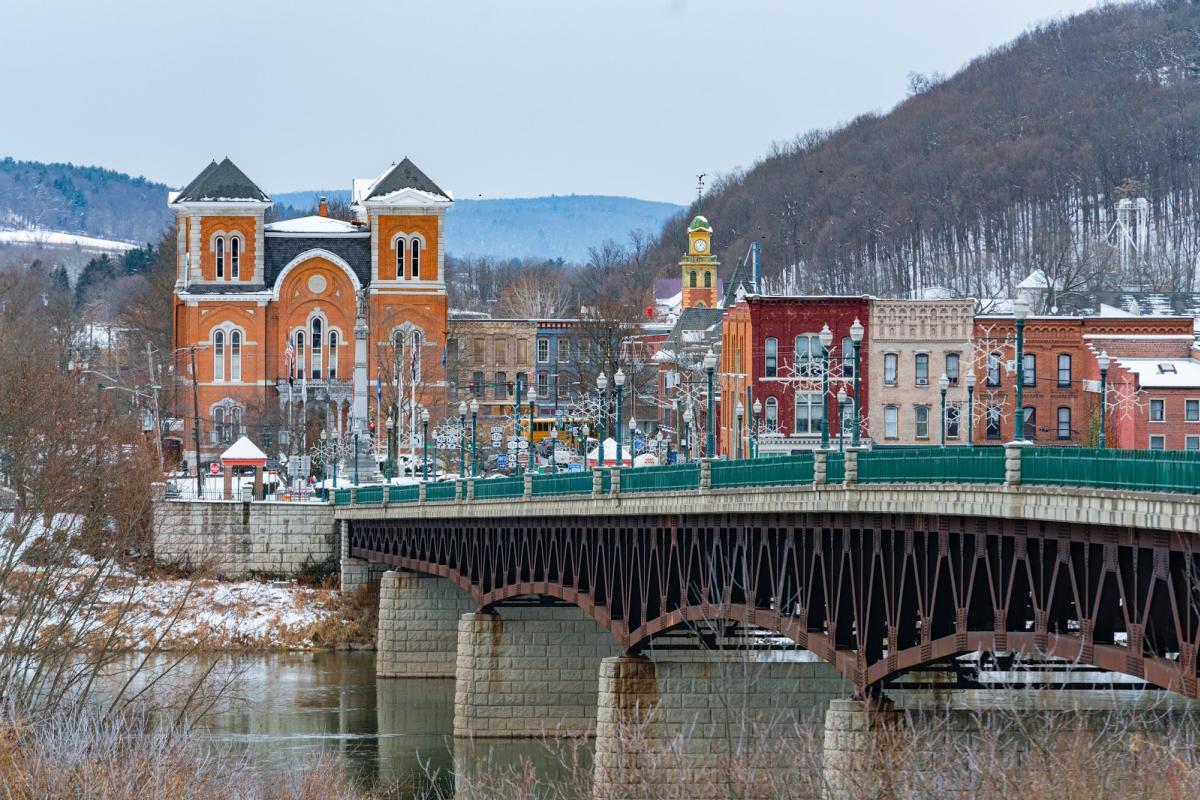 Owego is the perfect place for family-focused holiday shopping. We've shared places to find something for every member of your family. 
Since 1973 The Goat Boy Gift Shop has offered a large selection of gifts in Finger Lakes Wine Country. From women's clothing and accessories to home goods and of course Baby Gifts. 
Independent toy store The Laughing Place has provided toys and games for over twenty years. From puzzles and plush animals to building sets and craft kits, there's a special toy here for Kids of All Ages. 
Local Utopia is the go-to shop for the Tweens and Young Adults on your list. From cute lollipops and bath bombs to crop tops and candles. These affordable items are great options for the little humans growing up before your eyes. There are even waste-free options for little tree huggers and local products from brands like the Owego Soap Company. 
The Early Owego Antique Center is home to over 90 vendors and gifts for those most difficult to shop for. 
Hammondsport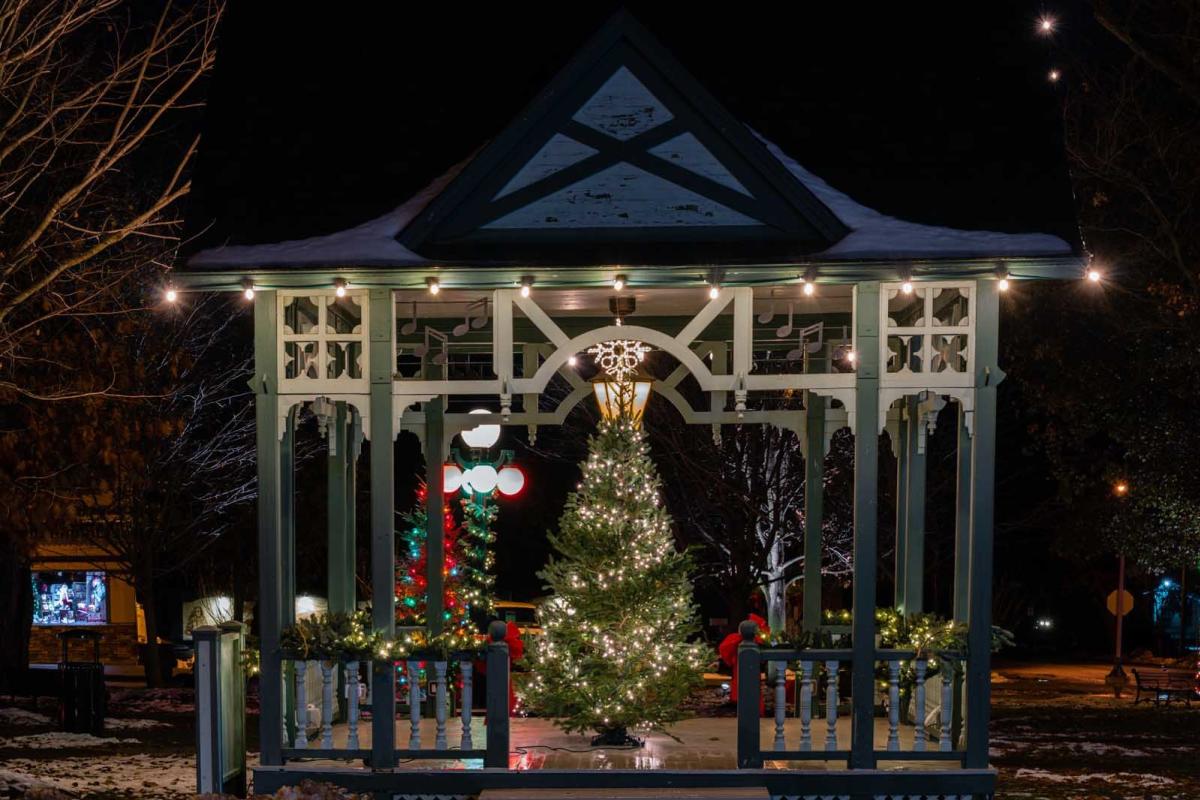 Antiquing is a way of life in Hammondsport. We've handpicked the best antique shops in the area and provided some gift suggestions for the Travel Enthusiasts in your life.  
Near beautiful Keuka Lake, you'll find your source for vintage toys, antique chests, art deco, heirlooms, and more at  Crooked Lake Antiques. In downtown Hammondsport, you'll find Opera House Antiques, a multi-dealer shop within the historic Frey Opera House.
Looking for unexpected treasures? Stop in at  Patina to shop unique wares from artisans and collectors from around the region. Here there's always something new to find at prices that don't break the bank.
For more modern options head to  Browsers in the Hammondsport square. Here you can find gifts for the Wine Lovers, jewelry, cards, candles, and the largest selection of regional souvenirs, t-shirts, and sweatshirts in the area. Stop into  Stony Brook Gift Company seasonally for holiday wreaths, locally made gifts, accessories, and statement tea towels. 
Open year-round the Cinnamon Stick Gourmet and Gift Shop has a bit of everything. From coffee and tea to gourmet jellies, jams, and sauces owner Terry Pennise provides a wide variety. Including music boxes, crocs, candles, cookbooks, and more. 
Give the Travel Enthusiast in your life a glimpse of history with certificates to the Curtiss Museum and Finger Lakes Boat Museum. The Curtiss Museum contains a priceless collection relating to early aviation and local history. Enjoy exhibits on aircrafts and motorcycles, bicycles, boats, and cars in this museum dedicated to the accomplishments of pioneer aviator and "Father of Naval Aviation," Glenn H. Curtiss. The Finger Lakes Boat Museum is home to more than 115 boats including canoes, rowboats, row outboards, outboard runabouts, inboards, ice boats, and sailboats. As well as many related artifacts and ephemera. 
Penn Yan
Head to Penn Yan for some sweet nostalgia, the perfect greeting card, and upcycled woodwork.
Take a nostalgic trip down memory lane to The Keuka Candy Emporium and walk away with gifts perfect for those stuck in a Time Warp. Remind them not to drink the vintage soda after eating a packet of Pop Rocks. A Bit-O-Honey, A Sugar Daddy, and  Bubble Gum Cigarettes all make great stocking stuffers! With over 100 varieties of candies, 24 flavors in the ice cream parlor, cotton candy, handmade chocolates, candy gift baskets, and fresh roasted and glazed nuts, this store has the sweetest gifts for anyone on your list. 
Located in downtown Penn Yan, Long's Cards & Books is more than just a bookstore.  They're your local source for office supplies, souvenirs, watches, wallets, greeting cards, and gifts for all ages.
Finger Lakes native Dan Mitchell has been crafting with wine barrel materials since 2005. From furniture and fixtures to home accessories head to  Staving Artist Woodwork for rustic and modern upcycled pieces along with small gifts, accessories, stickers, and more. 
Elmira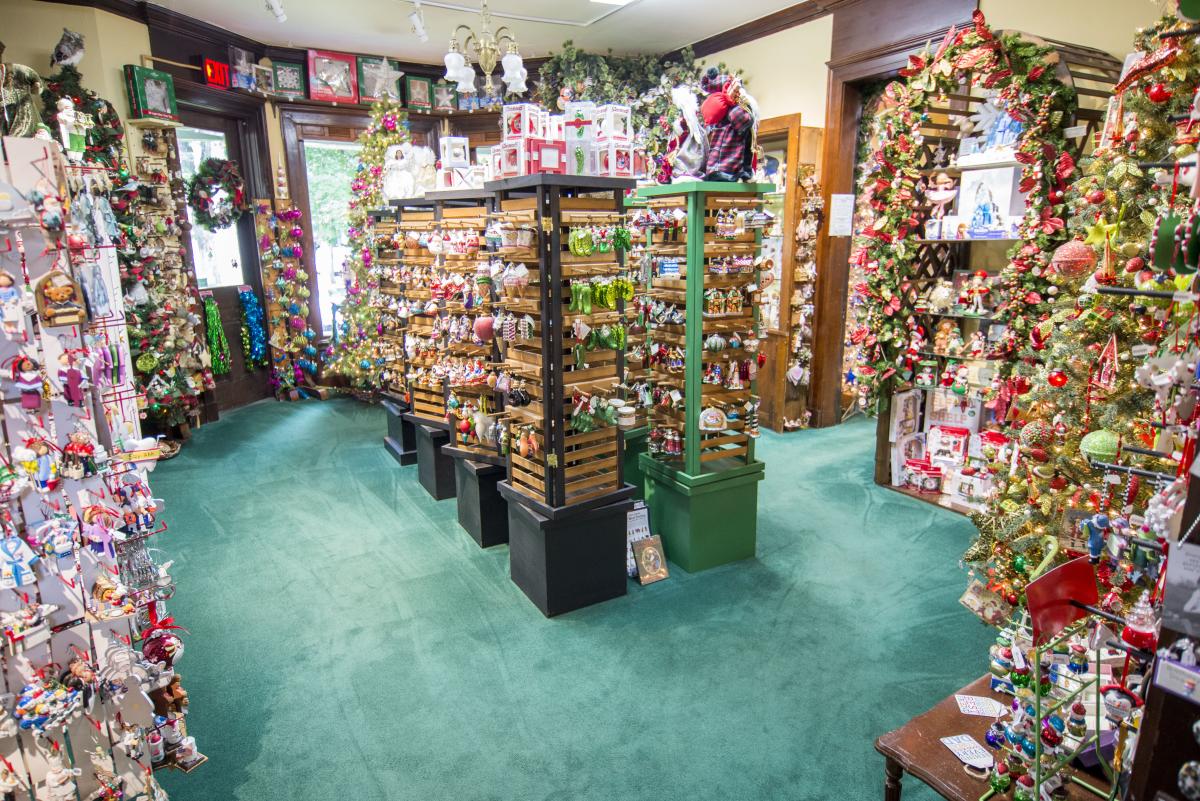 Searching for gifts for the Artist, Activist, or Book Lover in your life?  Elmira has exactly what you're looking for. 
You can never go wrong with the gift of the theater! Give the Thespian in your life season tickets to performances at the Clemens Center. From blockbuster Broadway shows and dazzling dance performances to classical and contemporary concerts, the Clemens Center presents a variety of performance experiences for audiences of all ages. 
Celebrate the Arts with a membership to The Arnot Museum! This world-class institution of fine art displays its permanent collection of 17th to 19th-century European paintings, 19th-century American art, and a renowned and growing collection of contemporary works. 
A gift certificate to the Harris Hill Soaring experience is the ultimate immersive gift. Allow the Adventure Seeker on your list to experience the thrill of soaring first hand at a complex which Amelia Earhart proclaimed to be the "finest gliding and soaring facilities in the country"
Know someone who prefers to explore on land? Begin on scenic trails at the Tanglewood Nature Center and Museum. A membership here is the perfect gift for the Young Explorer in your life. Tanglewood is the local leader in environmental education offering programs that include live animal presentations, outdoor experiences, and hands-on activities. The 12,000 square foot building features a museum with 43 species of live animals, interactive exhibits, and a comfortable library for bird-watching and reading.
A gift certificate for the Mark Twain Trolley Tour is perfect for the Bibliophile on your gifting list. Hop aboard a historic trolley for a one-hour guided tour of where Mark Twain summered for twenty years. Including his gravesite and his Study at Elmira College where the characters Tom Sawyer and Huck Finn became fixtures of American literature. 
Stop by the Chamberlain Acres Garden Center & Gift Shop year-round for local products like ornaments, salsas & chutneys, goat milk soap, handmade baskets, tooled leather products, and more.
The Social Activist or Young Revolutionary in your life would appreciate a gift donation to the John Jones Museum. John W. Jones was an active agent in the Underground Railroad and aided in the escape of more enslaved Americans than Harriet Tubman. This is a great opportunity to  give back to the community and learn about the John Jones Museum and his impact on the region. 
It's shopping season so name a better place than The Christmas House? This six-room Victorian Mansion is filled with holiday spirit and delight! This is the last season you'll be able to find unique gifts, ornaments made by local artists. Get great stocking stuffers and gift basket additions like jams, jellies, dressings, peanut brittle, salsas, chutneys, and dressings before it's too late! 
Watkins Glen
Franklin Street Gallery in Watkins Glen represents more than 50 regional artists and authors, including artists with developmental disabilities. Shop here for special mementos like original paintings, photographs, prints, ceramics, jewelry, fiber art, glass, metal and wood sculptures, greeting cards, and more.
Craft Fairs and Markets 
Craft Fairs and Markets are a great way to spend the day with the family shopping for gifts while being well fed and entertained. Not only will you find gifts for all ages, there will be activities to keep everyone engaged.
The Windmill Farm and Craft Market plays host to nearly 200 shops and craftsmen in the region. Midway between Penn Yan and Dundee The Windmill Farm and Craft Market is a great place to find gifts of all types for everyone on your list. 
Chamberlain hosts a Winter Farm Market on Sundays from 11-3 in a heated greenhouse with vendors offering local produce, handmade gifts, and an assortment of arts & crafts.
Honorable Mention
The Finger Lakes Soap Company makes their products in small batches to deliver high quality at low prices. Specializing in gentle natural body soaps, lip balms, and ointments. Many of their products are inspired by the lakes and the region. Like their Seneca Moon Soap and Wine Trail foaming soaps. 
This cute hand-lettered coffee mug features seven of the eleven Finger Lakes. The 16-ounce mug was created as a collaboration with Finger Lakes Coffee Roasters and New York based-artist AnnaParade. 
Although she's not originally from Finger Lakes Wine Country, New York native Catherine LaPointe Vollmer has a lot of state pride. Her company  Lionheart Graphics has a collection of beautiful vintage-style travel posters featuring the Adirondacks, the Hudson River Valley, Finger Lakes Wine Country, and more. This is the perfect trio for the Travel Lover on your list.