Fall is a magical time in Finger Lakes Wine Country. Come taste the fresh flavors of harvest and see the vibrant colors of autumn with these must-do activities.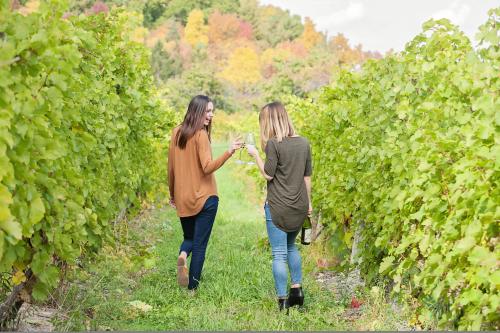 Ravinous Table
 Ravines Wine Cellars
Ravinous Kitchen Chef Scott Riesenberger creates a locally-sourced, seasonal menu of beautiful courses, each perfectly paired with the expressive, balanced wines of Ravines. Start off with a glass of sparkling wine and an appetizer while a Ravines wine steward guides you on a tour of the cellar. Then take a seat at the historic farm table for the remainder of the courses and wine pairings.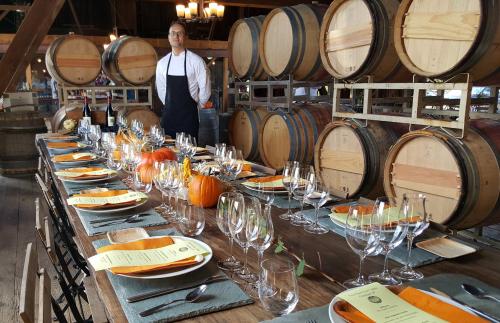 Soar peacefully through the skies in a silent glider plane, the most breathtaking and adventurous way to take in the vibrant colors of hill tops and valleys. The region is known as the "Soaring Capital of America" and Amelia Earhart proclaimed Harris Hill to have the "finest gliding and soaring facilities in the country."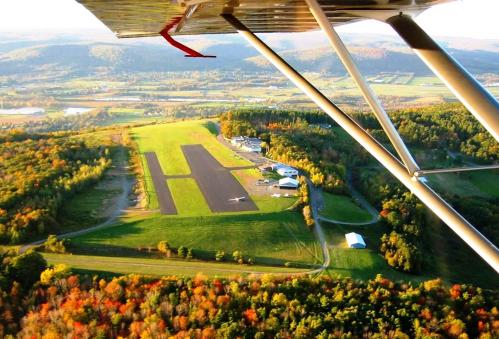 Take in the beautiful fall foliage by horseback. Experienced horses carry riders through the rolling landscape of the Finger Lakes Region on beautiful trails ranging from simple to rugged terrain. For a truly unique experience, take one of their moonlight trail rides.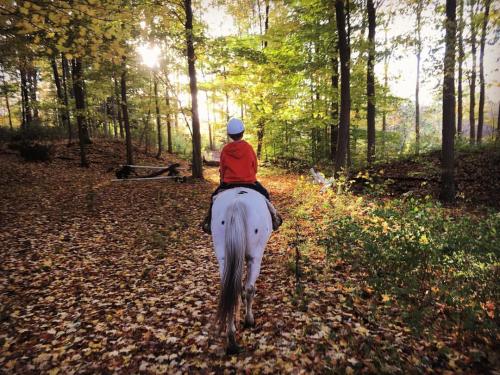 A seasonal favorite, this experience allows you to work with hot glass up close, while staying on the cool end of the glassblowing iron at all times. You'll start by choosing the glass colors you want to use for your pumpkin, and then partner with our professional glassblowers to create your own unique fall glass piece. You can also flamework your own glass pumpkin pendant. These pieces are available through November 30 and spots fill quickly; booking your experience online before your visit is recommended. Plus, don't forget to check out the Glass Farmers Market and the world's largest glass pumpkin!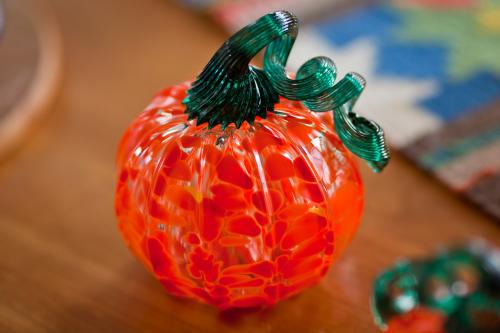 Prepare to tantalize your taste buds with a 5-course "mystery" gourmet dinner & wine pairing, served in total darkness!
Venture out into Fulkerson's historic vineyards to find your perfect bunch of grapes. Use them to whip up a signature Finger Lakes grape pie or try your hand at winemaking. Fulkerson offers 30 different varieties of U-pick grapes or freshly-pressed juice to choose from, as well as home winemaking supplies and classes for beginners.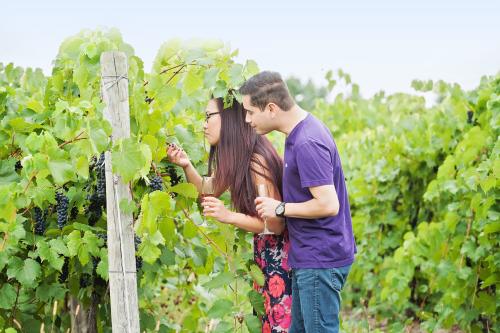 Since 1969 Iron Kettle Farm has been a hub for Fall fun. Each year the Farm curates an elaborate display of popular characters and scenes created all out of pumpkins, drawing visitors from around the region. Plus, get your Fall fix with hay rides, a corn maze, children's' rides, fall produce, homemade donuts, candy apples and hot chocolate!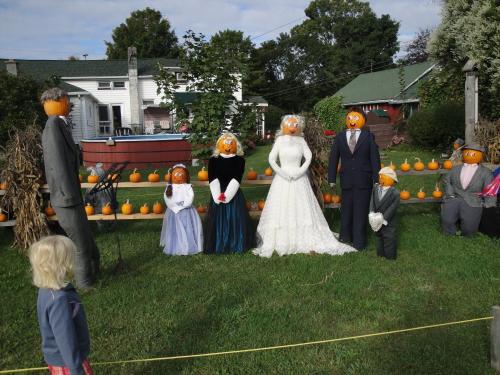 Come out and release your tensions by hurling pumpkins! Try your aim by shooting at targets or sling the pumpkins as far as you can--either way it'll be awesome! While you're at Varick, stop in to the tasting room for wines and a variety of other local flavors.

Enjoy five courses bursting with local ingredients, as well as a sparkling wine reception, served outside on the terrace at their communal harvest table. Recently named one of America's "Best Winery Restaurants" by Food & Wine, Veraisons is a from-scratch kitchen. Executive Chef Orlando Rodriguez consistently factors in quality, sustainability, food-miles, and flavor into his cuisine. Where the food comes from, the farmers, and the environment that creates it are of utmost importance.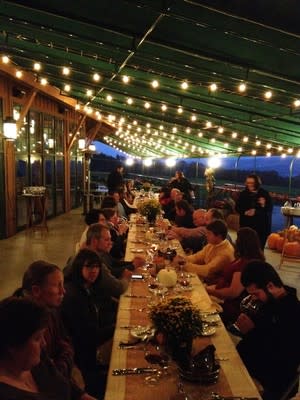 Enjoy the panoramic view of Keuka Lake from the elevated perspective of the Heron Hill Tower, while enjoying a personal, in-depth tasting of Heron Hill wines. With unbeatable views, Heron Hill's tasting room was also named one of the Ten Most Spectacular Tasting Rooms in the World by Travel + Leisure magazine.
Fall is the most popular time of year to vacation in Finger Lakes Wine County, so there's no shortage of excitement. For more events happening throughout the region, visit FingerLakesWineCountry.com/Events.