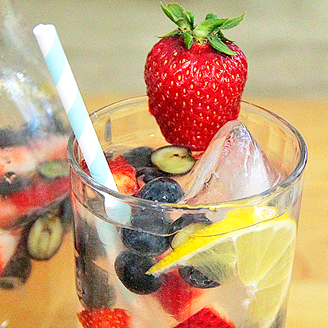 Refreshing AND patriotic - what more can you really ask for? Our Stars & Stripes cocktail has been a huge hit here in our tasting room this month, and it's SO simple to make at home!
Ingredients
1.5 oz Vintner's Wildberry Vodka
3 oz lemonade (We prefer Simply Lemonade or fresh squeezed!)
Strawberries
Blueberries
Instructions
Build cocktail over ice. Garnish with whole or sliced blueberries and strawberries. Sip and enjoy!