Spice up your life with this delicious cocktail.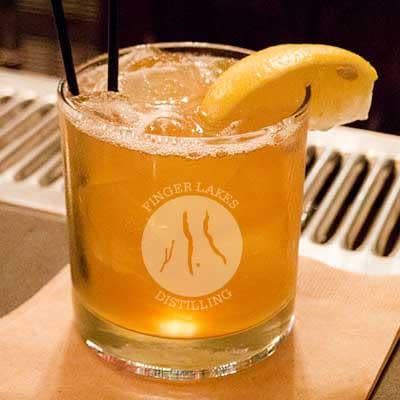 Ingredients:
1.5 oz McKenzie Pure Pot Still Whiskey
.75 oz lemon juice
.75 oz Irish Tea syrup*
1 oz. fresh apple cider or pressed apple juice
Instructions:
Combine all ingredients in a shaker with ice. Shake and strain in to a rocks glass over fresh ice. Garnish with a lemon wheel.
*To make Irish Tea syrup:
Ingredients:
16 oz water
2 cups sugar
2 Irish black tea bags
1 cinnamon stick
1 star anise pod
1 whole nutmeg, cracked
Instructions:
Add all the ingredients to a saucepan over medium heat. Bring to a simmer, stirring until the sugar dissolves. Remove from the heat and let cool completely. Strain, and store in the refrigerator.