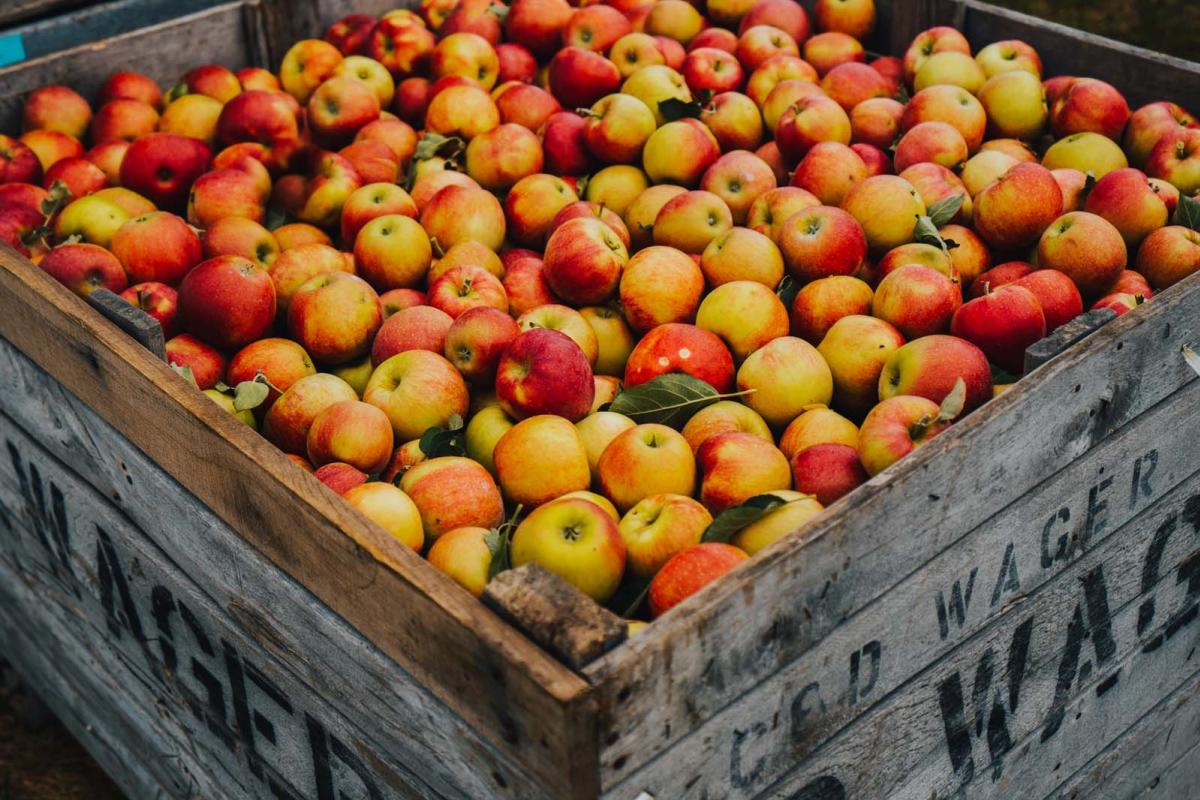 We've already shared what to do and where to go in our 3-Day Fall Finger Lakes Wine Country Itinerary. Now we're sharing how to experience the incredible fall flavors Finger Lakes Wine Country has to offer. 
From apple cinnamon, apple cider, caramel apples, and candy apples the fall flavor profiles are endless and we haven't even mentioned pumpkin. Locally harvested produce is one of the main attractions during fall in Finger Lakes Wine Country and the reason for many of your favorite flavors. 
All Things Apple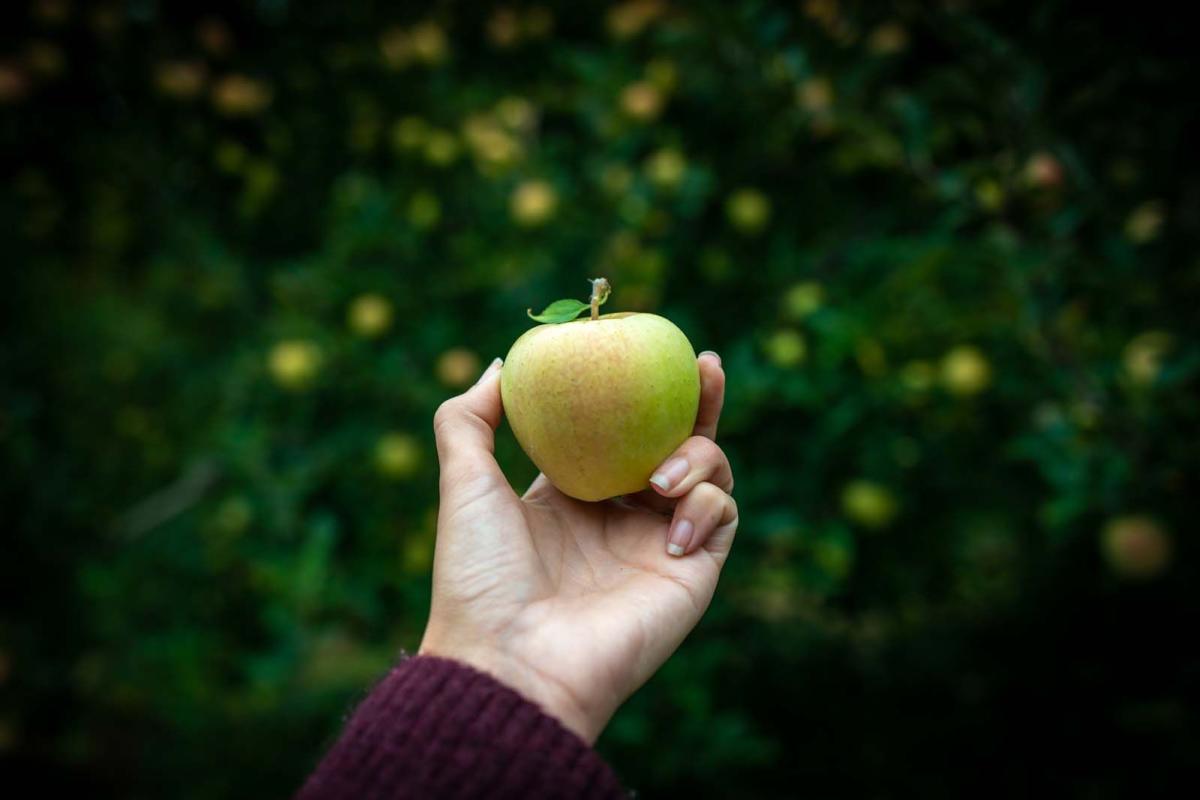 Autumn is synonymous with the taste of freshly baked apple pie and sips of apple cider. Finger Lakes Wine Country is home to several apple orchards and farms with seasonal picking schedules. As these U-Pick farms begin to close for the fall it's time to step out of the orchard and into the Farm Stores. 
Apple Barrel Orchards in Penn Yan is a third-generation family-owned fruit farm. Although their U-Pick schedule changes seasonally the farm store is open September through February. Offering several varieties of fresh apples, two varieties of grapes, locally produced fresh apple cider, Apple Butter, Caramel Dip, honey, and maple syrup from local producers. Along with Apple Cinnamon and Blueberry Pancake Mix from New Hope Mills in Auburn, NY.
Get served simple, seasonal small-bites and snacks at Graft Wine + Cider Bar in Watkins Glen. The only wine and cider bar in the area exclusively serving a variety of New York State hand-crafted wines, ciders, and beer. 
Pumpkin Spiced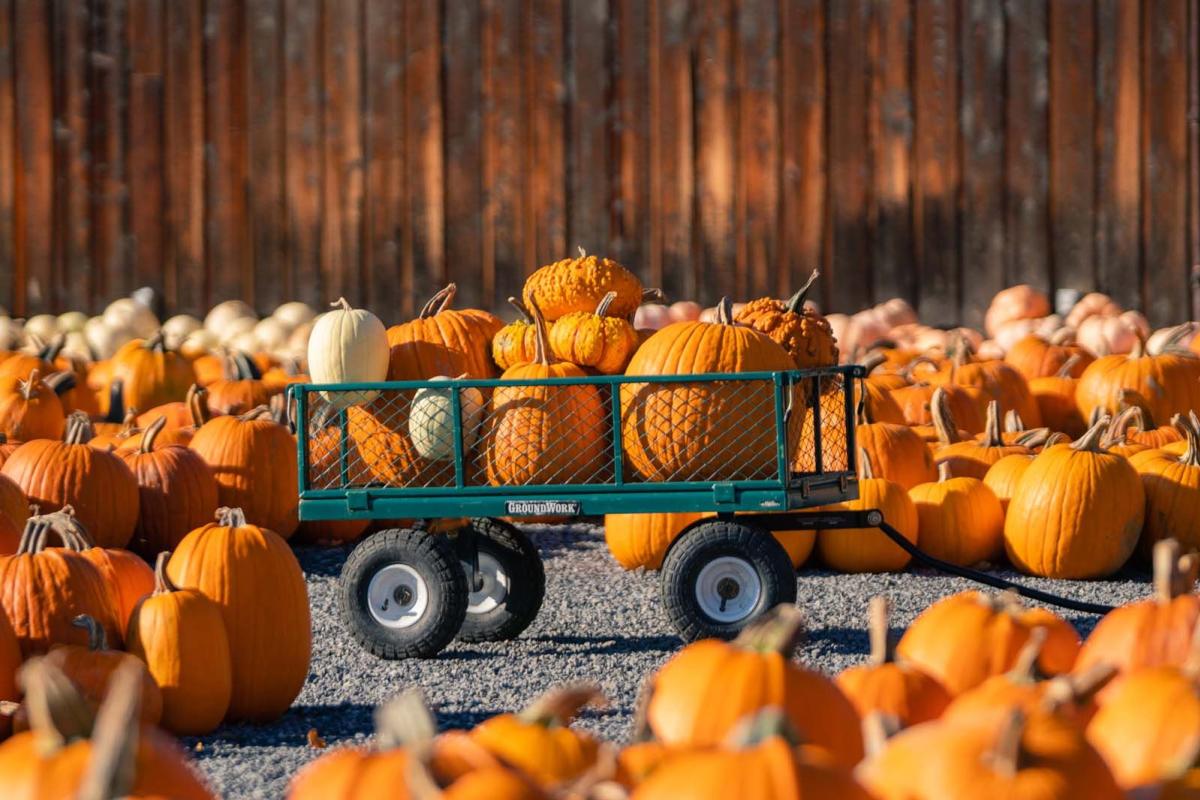 Step into a historic former federal building and Ill Eagle Taphouse in Elmira for a cool gastropub experience. Here you'll find a mix of casual bites and an impressive beer list that includes pumpkin beer flights. 
Horseheads Brewing in Horseheads, and their new location at the marina in Watkins Glen, has a goal to hand-craft the highest quality beer with the finest ingredients, and deliver it to the public at affordable prices. Mission accomplished with their seasonal Pumpkin Ale, bottled Bourbon Barrel-Aged Pumpkin Ale, and bottled Rum Barrel-Aged Pumpkin Ale. 
At the 101-year-old Bradley Farms in Elmira, there's something for every season. The seasonal farm store offers pumpkins, apples, blackberry candy corn, pumpkin pie, candy apples, freshly baked donuts, fresh-pressed cider, and a giant selection of fall candies. For over 25 years, Bradley Farms has been hosting Phantom Phrightnights haunted experiences for thrill seekers looking for a good scare. (Love haunted houses? Check out Tagsylvania in Big Flats!)
Take a scenic drive to Candor in Tioga County to Iron Kettle Farm, a family favorite for quintessential fall fun. Pick your perfect pumpkin, take a hayride, feed their animals, or find fall treats like cider donuts in their farm store. 
Fall Favorites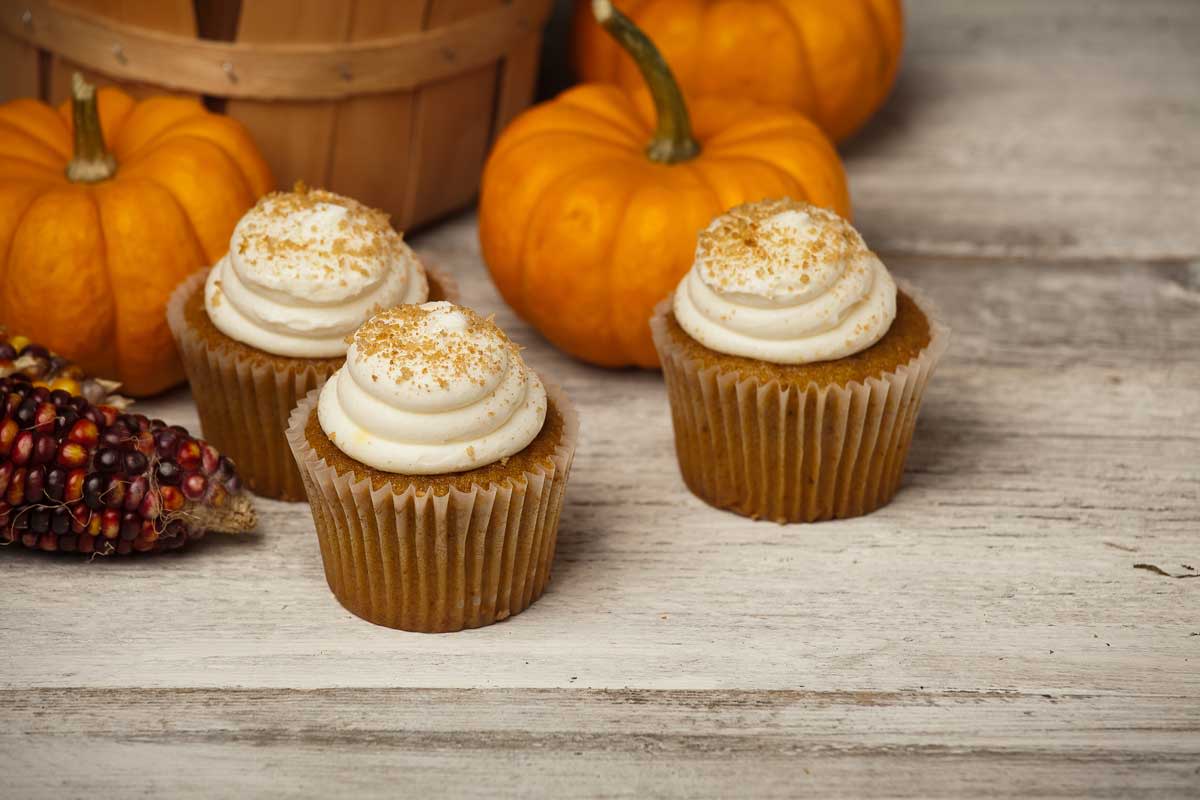 If apples and pumpkin aren't your favorite fall flavors we have other options and suggestions on what to look for. Starting with two places perfect for sweet treats. 
Tarrah Seaver works from scratch using the best ingredients in the bakery she named after her grandmother. Laurabelle's A Scratch Bakery in Corning is a cupcakery with creativity, offering thirteen cake flavors, eleven frosting flavors, seven filling flavors, and 1,001 potential combinations. Fall favorites include Salted Caramel, Maple Bacon, Churro, and Hazelnut. 
Seneca Salted Caramel, Butterscotch Brownie, Cinnamon Stick, and Gingerbread are a few of the fall flavors to try at Spotted Duck Creamery in Penn Yan. This award-winning organic frozen custard is made with duck eggs, other organic ingredients and has all its ducks in a row. 
Step into Fuddy Duddy's Confectionery in Owego and be transported into a fall-flavored candyland! From their Pumpkin Cheesecake Fudge of the Month and Caramel Apple Popcorn to Harvest Yogurt Pretzels and Chocolate Maple Nut Clusters this is the perfect place to indulge in your sweet tooth.
Looking to take your fall flavors up a notch? Mix up a Maplejack & Cider, an original recipe from Finger Lakes Distilling, featuring their deliciously autumnal Maplejack Liqueur.
Wine Time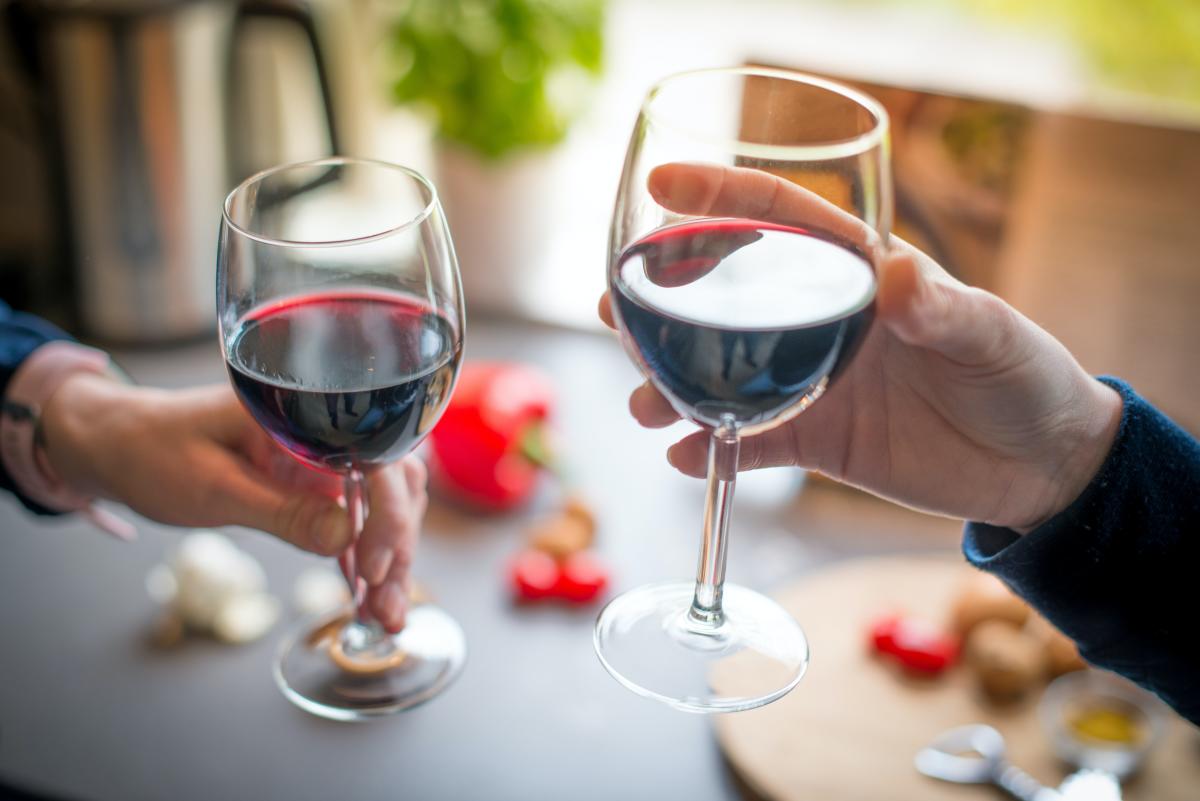 This list wouldn't be complete without some fall wine suggestions. This season welcome the warmth of rich red wines and take your tastebuds on an adventure through Finger Lakes Wine Country.
On Keuka Lake you'll find McGregor Vineyard. Their 2018 Saperavi Reserve has a thick ruby color with flavors of sweet oak, toasted coconut, spice, black currant and aromas reminiscent of bourbon barrels,  ripe plums and blueberries. It's no wonder this rich red varietal is gaining popularity in the Finger Lakes. 
Lamoreaux Landing in Lodi has the award-winning 2020 76 West which received a rating of 94 from the Beverage Tasting Institute. Hector Wine Company in Hector has six varieties of red to choose from. Hermann J. Weimer in Dundee has the SSV Merlot with aromas of plum and tobacco and notes of currant and clove. All three wineries are on Seneca Lake. 
Some of the other key fall flavors to look for while dining throughout the region includes; cranberry, fig, pear, and pomegranate. Many of which you will find in our Fall Sangria Recipes which feature other Finger Lake Wine Country wines. 
Looking for more fall wine fun? Check out the Cayuga, Keuka, and Seneca Lake Wine Trails.