There's something extraordinary about experiencing a live performance, and Elmira's Clemens Center has been delivering such extraordinary experiences for nearly 100 years.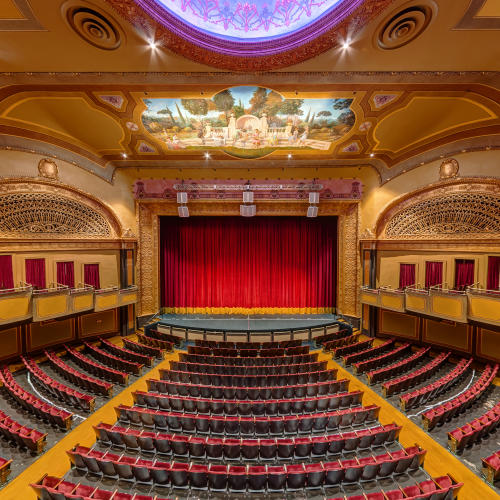 It started with Keeny's Theatre, which opened its doors in 1925 and was described at the time as "the largest and most magnificent theater between New York City and Buffalo." The 2,600-seat venue featured live vaudeville shows and silent movies complete with musical accompaniment on a grand Marr & Colton organ.
Over the years, the theater survived two floods. After the second one in 1972, the building seemed destines for demolition until a small group of art advocates rallied and raised the money for another round renovations. Given new life, the theater was also given a new name: the Clemens Center, named for Samuel Clemens, better known by his pen name, Mark Twain, who summered in his wife's hometown of Elmira for more than 20 years. The Clemens Center reopened in 1977 with Ella Fitzgerald headlining.
Today, patrons of Finger Lakes Wine Country's premier performing arts center enjoy everything from classical and contemporary concerts to top Broadway productions. The historic organ, one of a handful that remain in the world, is still used in much the way it was in the 1920s. This majestic theater has undergone other renovations over the years, the most recent being a restoration of the "Garden of Hesperides" mural, which returned the stunning painting to its original grandeur.
The Clemens Center's 2017-2018 Broadway Series marks 40 years since the reopening of the restored performing arts center. This season brings great shows like A Christmas Story: The Musical and A Chorus Line. For tickets to Broadway Series shows and other upcoming events, visit ClemensCenter.org.
360 Tour of the Clemens Center