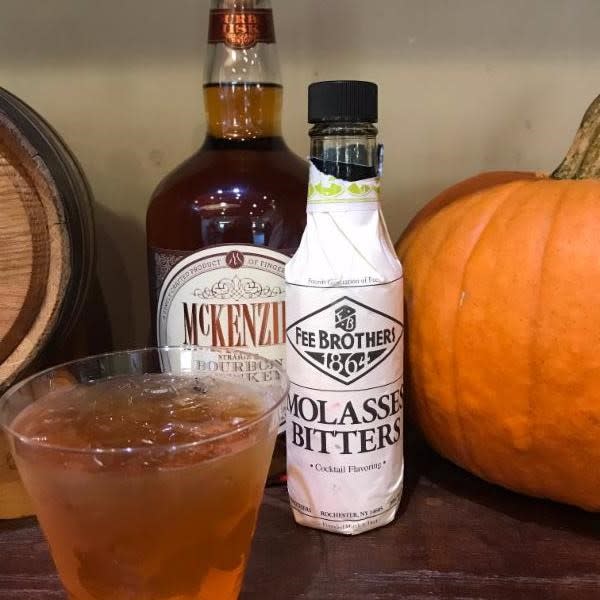 This super simple, 3-ingredient cocktail is packed with flavor. Enjoy a fresh, crisp taste of fall with this fun and tasty drink!
Ingredients
1.5 oz McKenzie Bourbon Whiskey
3 - 4 dashes molasses bitters
3 oz pumpkin pie soda (We love Maine Root!)
Instructions
Just build your cocktail over ice and give it a stir. Add a cinnamon sugar rim for a touch of something sweet!