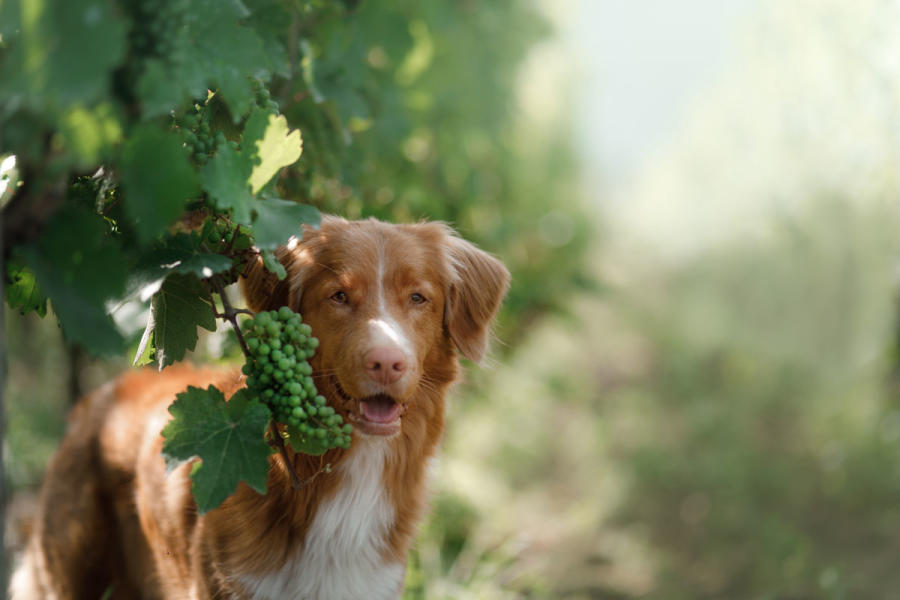 In Finger Lakes Wine Country four-legged visitors are catered to as much as two-legged guests. This Dog-Friendly Finger Lakes Wine Country Itinerary introduces you to dog-friendly hotels, activities, wineries, and restaurants. It also allows you to take advantage of the stunning scenic hiking trails and outdoor areas that are dog friendly!
Your four-legged, furry friend loves to get out as much as you do. Grab that collar and leash, and take your pooch for some Finger Lakes Wine Country fun!
Where to Stay 
You have many options when it comes to pet-friendly accommodation in Finger Lakes Wine Country. From camping sites at our parks to vacation home rentals, bed and breakfast stays, and hotels to choose from. Each accommodation option will vary and you will want to contact each one in advance to find out each property's policies when it comes to pets and extra fees incurred for bringing your four-legged friends.
Captain Jack's II is a private home rental on the northern tip of the western branch of Keuka Lake with an elevated deck right on the lake and offers options for up to two dogs to stay during your visit.
Idlewild Inn is a full-service bed and breakfast in the village of Watkins Glen that offers two dog-friendly rooms for guests traveling with pets.
Hotels that allow pets for an added fee in wine country include Microtel Inn & Suites Penn Yan, Radisson Hotel Corning, Staybridge Suites Corning, and Best Western Plus Vineyard Inn & Suites in Penn Yan.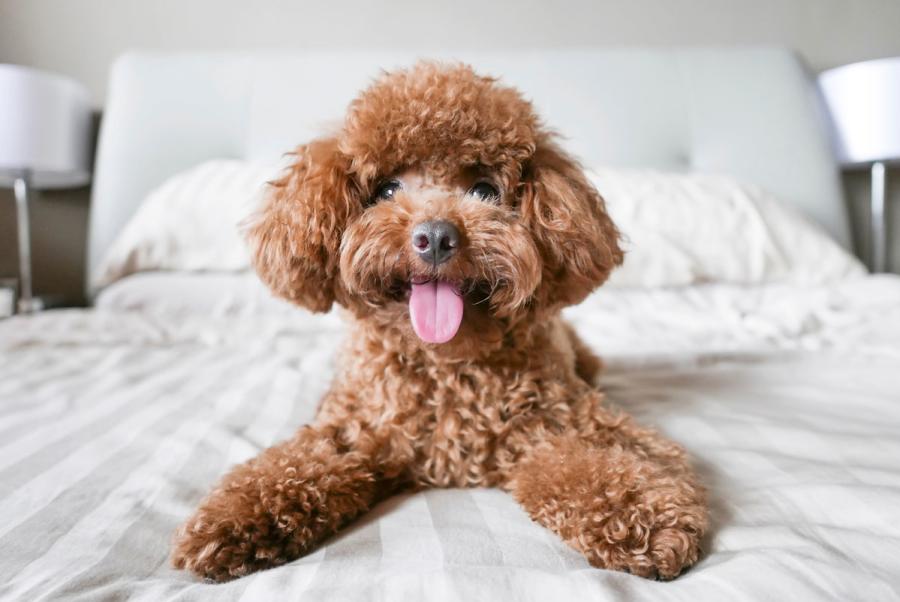 Where to Play 
Here are two places you can bring your pooch when you want to give them a doggie daycation. Drop them here when you need some human time or to let them have fun with new friends. 
Happy Tails Day Care & Pet Resort in Corning has a members-only dog park, doggy daycare, and training classes for fido. 
Under One Woof! in Penn Yan offers doggy daycare services, a tidy-up service to keep your pet looking and feeling great, and grooming services.
Itinerary 
Day 1: Sniffing Around Seneca Lake
Start the morning with a walk at the famous Watkins Glen State Park. With 19 waterfalls it is the most famous of the Finger Lakes State Parks. Dogs are allowed on the North Rim and South Rim Trails, please keep in mind that the pool and Gorge Trail do not allow pets.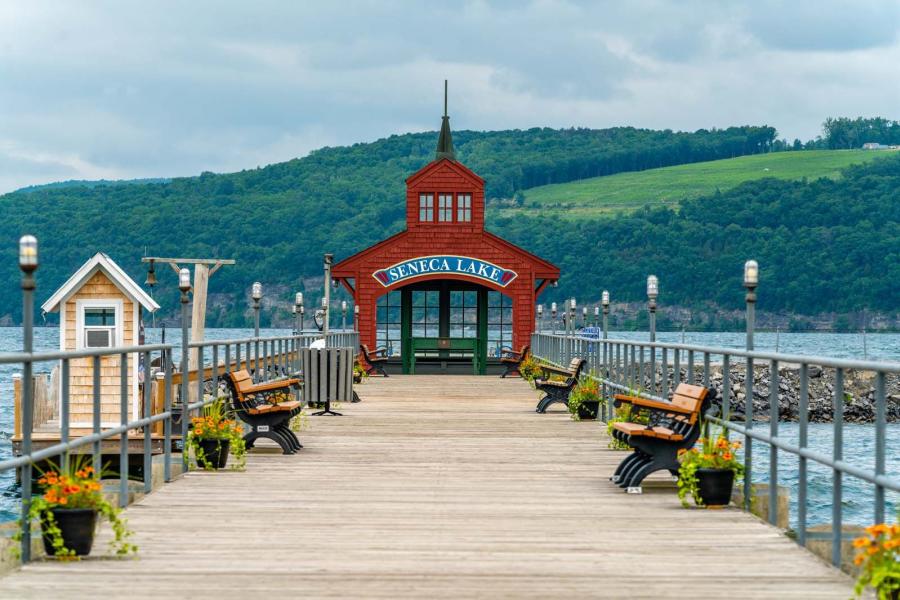 Before your morning cruise, enjoy a meal with your dog at Seneca Harbor Station. The former train station that's now a restaurant with an outdoor patio and is open 11:30 AM -9 PM. Then hop on one of Captain Bill's Seneca Lake Cruises which allows guests to bring their dogs on a scenic sightseeing cruise on Seneca Lake from mid-May through the end of October. 
The next stop is the Seneca Lake Wine Trail. Head to Lodi, NY for lunch and some wine tasting. Begin at Wagner Vineyards and decide if you want to start with wine or a snack at Ginny Lee Cafe at Wagner Vineyards. Here you can enjoy some nibbles and some wine on a gorgeous elevated outdoor deck patio seating area overlooking the vineyards and Seneca Lake. 
Next, you can head to the nearby Lamoreaux Landing for another tasting before getting your BBQ fix at Nickel's Pit BBQ in downtown Watkins Glen. Their spacious outdoor patio on North Franklin Street is dog-friendly. 
Day 2: Exploring Pet-Friendly Keuka 
If your pooch is begging for a long morning walk visit Keuka Lake State Park in Bluff Point, NY. The park is open year-round and offers a swimming beach, picnic areas, a boat launch, fishing, and hiking trails. Camping is also available from May through October.
After you've worked up an appetite go to Silverbird Woodfired and Gastropub in Penn Yan for brunch. The relaxed outdoor seating area is the perfect place for you and your pup to grab a bite and a drink. 
At Apple Barrel Orchards in Penn Yan, you can show fido that the apple doesn't fall far from the tree. Go fruit picking here from mid-September through May and find a variety of apples, grapes, and sweet cherries.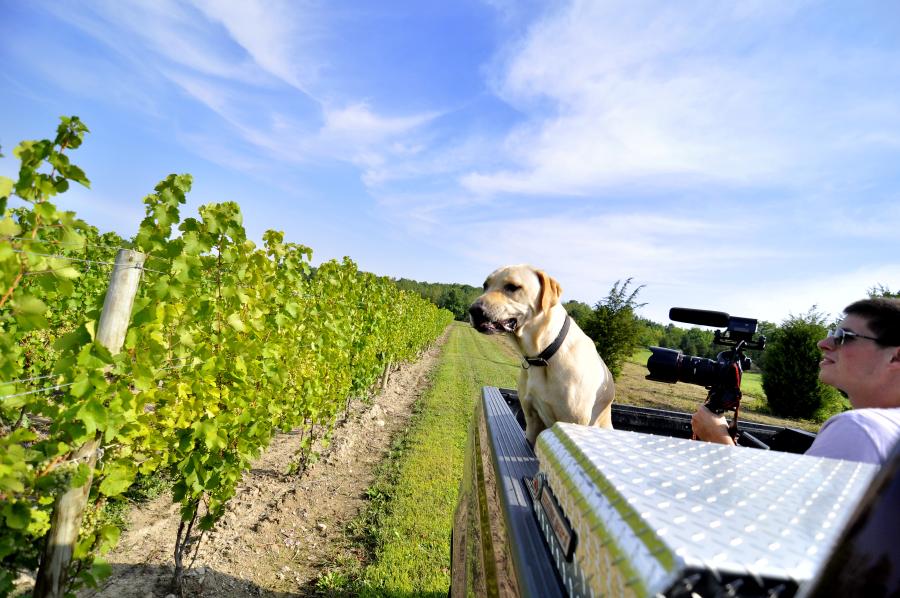 Next, you should visit The Windmill Farm and Craft Market in Penn Yan. If you're hungry you can grab a snack here. As well as shop for local crafts, produce, and products from over 200 vendors every Saturday from the end of April through the end of November. 
Instead of wine tasting, tonight we will do a bit of brewery bouncing. Start at Steuben Brewing Company where you can usually find a delicious locally made meal. Then end at Keuka Brewing Company tasting room in Hammondsport.
End the night with a sweet treat that is pet friendly. Spotted Duck Creamery serves up homemade custard in Penn Yan with a dog-friendly outdoor seating area surrounded by their duck farm and Seneca Farms in Penn Yan is a classic counter-serve with locally sourced comfort food and an ice cream parlor that offers a puppy cone for barking buddies.
Day 3: Dogs Day Out on Cayuga Lake 
For the final day, we'll return to wine because the entire Cayuga Lake Wine Trail is pet-friendly! Take your furry friend to Finger Lakes National Forest for their morning walk. This is the only National Forest in the state of New York and offers over 16,000 acres of wooded trails passing ravines, pastures, and wildlife habitats that welcome dogs. 
After brunch at Wolffy's Grill & Marina in Seneca Falls visit two nearby dog-friendly wineries. Hosmer Winery in Ovid and Buttonwood Grove in Romulus. From here you will take man's best friend to Sampson State Park in Romulus. Which has a dog-friendly park, a play area for the family, a beach, and a waterfront marina. This is also where the annual Wine Country Circuit Dog Show is hosted. Keep in mind that dogs are asked not to be in the bathing area here.
Wrap up the trip with a casual meal at Mac's Drive-In. Open Tuesday - Sunday 10:30 AM - 9 PM this is a great place to enjoy the nostalgia of a carhop service, picnic area, and a walk-up ice cream window with your doggo. 
More Dog-Friendly Wineries 
The majority of the wineries in Finger Lakes Wine Country offer outdoor seating areas that are pet friendly. Many of which offer sweeping views of our region's scenic landscape and our three different wine trails.
Most tasting rooms request that you make reservations and have group size limitations, so if there is a stop you don't want to miss, give the wineries a call to plan your visit and make sure that they are also pet friendly if not listed here. 
Some of our wineries that have a pet-friendly outdoor setup include Three Brothers Winery & Estates in Geneva, Ravines Wine Cellars, Dr. Konstantin Frank Winery, Heron Hill Winery, Bully Hill Vineyards, and Keuka Lake Vineyards in Hammondsport, McGregor Vineyards, Fulkerson Winery, and Glenora Wine Cellars in Dundee, Point of the Bluff Vineyards in South Pulteney, Prejean Winery in Penn Yan, Damiani Wine Cellars in Burdett, to name a few.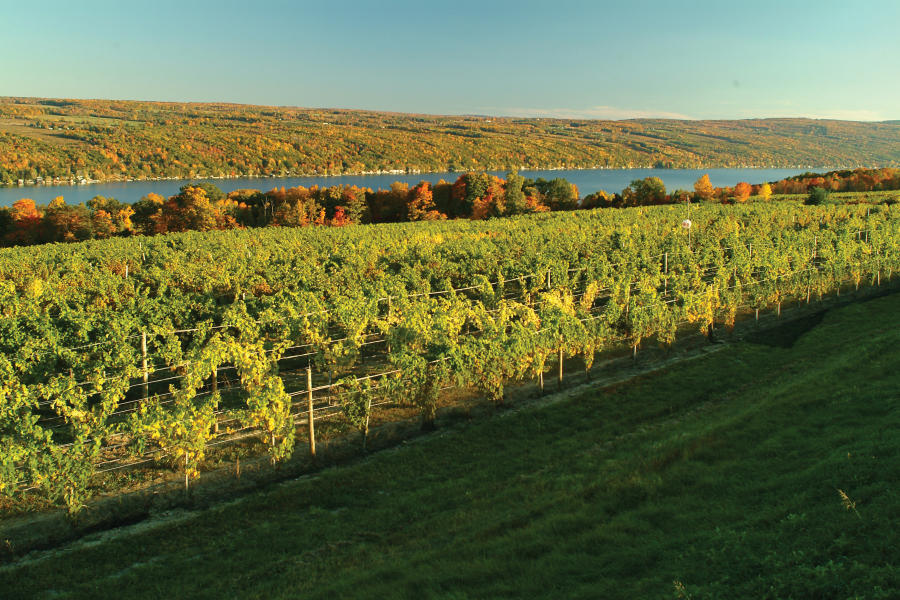 More Dog-Friendly Breweries
Much like the wineries in our region, you'll find that many breweries offer great outdoor seating areas to enjoy a freshly drafted craft brew with your pet. Try Grist Iron Brewing and Two Goats Brewing in Burdett, Lucky Hare Brewing Company in Hector, and Climbing Bines Hop Farm & Brewery in Penn Yan to name a few.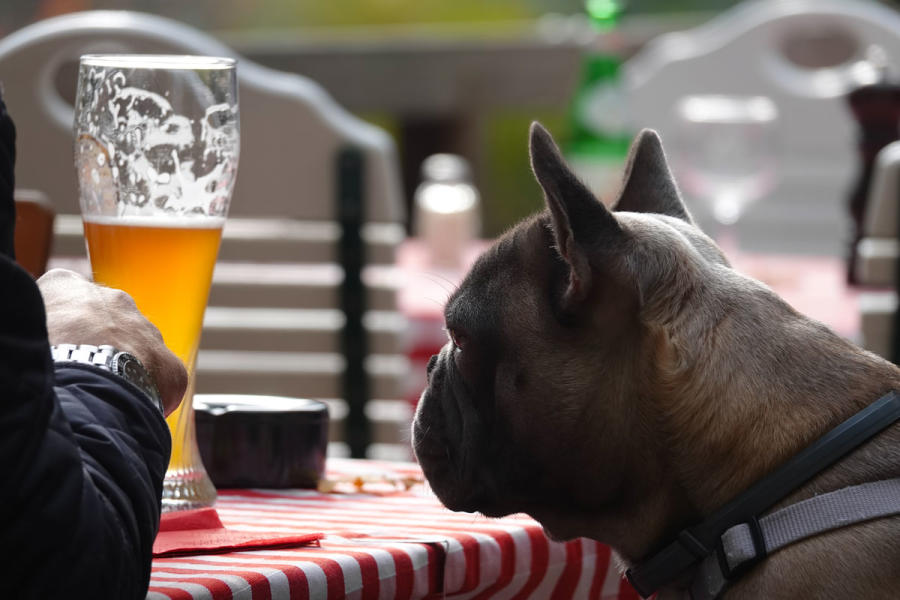 More Hiking & Outdoors
Catharine Valley Trail is a beautiful wooded trail running along an abandoned railroad and canal towpath corridors from Montour Falls to Horseheads that also welcomes two dogs per visitor/group.
Kanakadea Park in Hornell offers recreational sports facilities, picnic pavilions, grilling areas, camping sites, and hiking trails that are all pet friendly as long as they are kept on a leash and cleaned up after.
The Keuka Outlet Trail is a 7-mile trail that connects the town of Penn Yan to Dresden passing through a beautiful wooded area on a neatly maintained trail along with waterfalls gorgeous any season. 
All of these trails, state parks, and National Forest require your dog to be leashed at all times and you will need to clean up after your furry friend.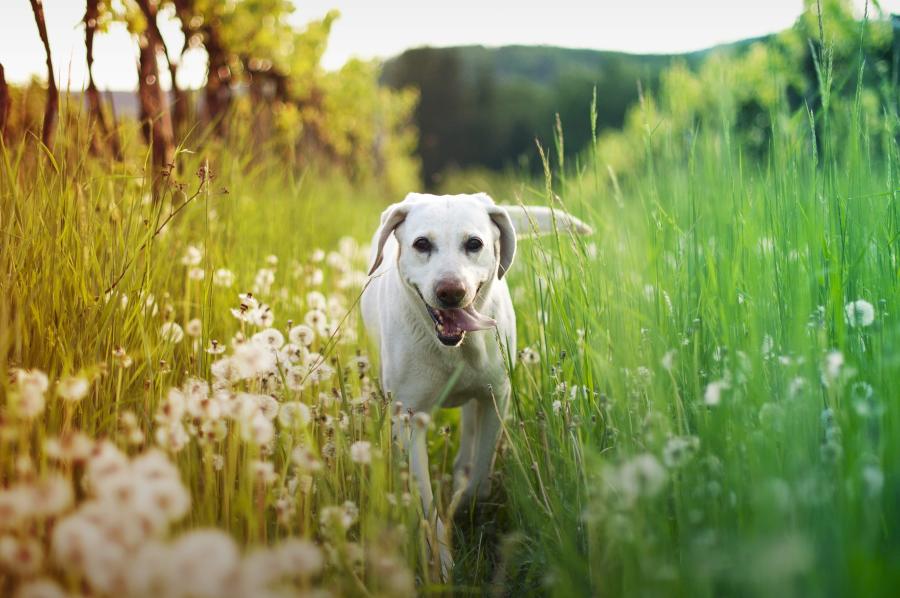 Dog-Friendly Attractions
Finger Lakes Wine Country has a rich connection to arts, culture, and history and has incredible institutions, museums, and attractions to add to your trip with your dog! Here are a few rainy day activities that you can enjoy with your furry friend. 
The Finger Lakes Museum in Branchport offers a dog-friendly campus celebrating the local culture, heritage, and natural history. Dogs and their owners can enjoy swimming or hiking around the trails as long as you pick up after your pet.
The Finger Lakes Boating Museum in Hammondsport has a collection of over 150 boats paying homage to the history and heritage of boat building in the region and is pet friendly!
The Heritage Village of the Southern Finger Lakes in Corning allows pets at their open-air interactive historical museum that allows visitors to experience 19th-century Finger Lakes life with their furry friend!
It is recommended that you contact these museums in advance to plan your visit as some require advance booking or visits by appointment only.

Wine country is extremely dog-friendly so there is no excuse to leave your pooch behind while you have all the fun! This dog-friendly Finger Lakes Wine Country itinerary highlights some of the pet perks the region has to offer and will prevent you and your pup from having a ruff life. Find more pet-friendly activities in the region here!