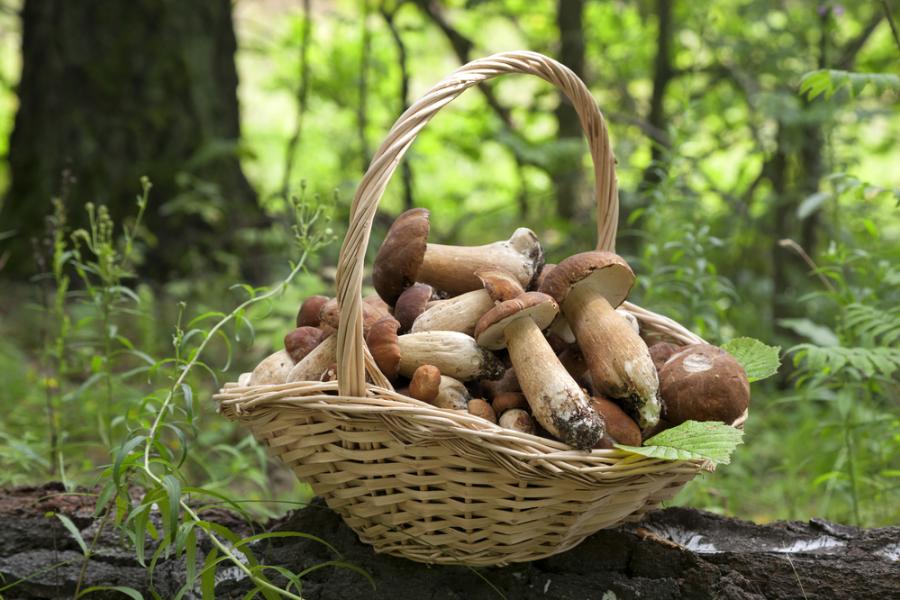 Veganism is more than a trend. It's a way of life that as many as six percent of the US population has adopted. This vegan and sustainable three-day itinerary is full of vegan food and wine options along with ethical experiences.
From volunteering at an animal rescue farm to wine tasting at the vegan wineries in the region. There is something for everyone on this itinerary, especially nature-lovers. Shiitake mushroom hunting and birdwatching are just two of the unique ways to explore Finger Lakes Wine Country. 
Not only is there an extensive list of vegan wineries, cideries, and breweries in the area. There's a long list of sustainable accommodations serving up delicious and complimentary vegan breakfasts. Along with some suggestions on where and what to eat. While there are not many vegan restaurants in the area, many of them focus on farm-to-table food and can cater to vegan guests.  
Most of these businesses have seasonal hours. Please keep that in mind when utilizing this itinerary for a three-day weekend. It's always best to call beforehand to confirm the location is open. 
Vegan Oasis
 The JuneBug Lodge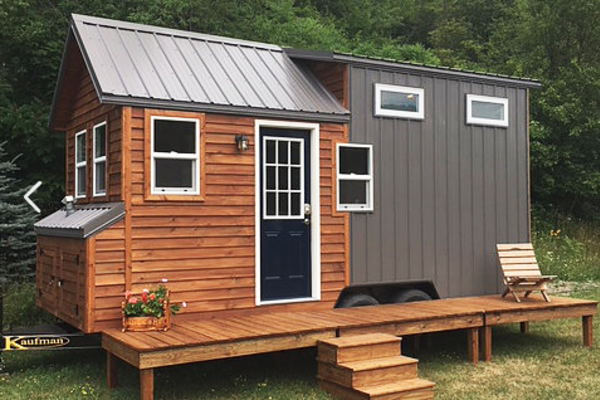 The JuneBug Lodge was established in 2017 by a couple looking to get away from the rat race of the city. Their goal is to rescue and care for animals, be close to nature, and share their space and experience with other people. This vegan oasis is located in Watkins Glen, nestled on 130 peaceful and serene acres away from the hustle and bustle of life. 
JuneBug Lodge has several accommodation options. There are three Tiny Homes: one has sleeping space for three, the other two only have one bed. They all include a bathroom, shower, kitchen, fridge, and seating area. The three Lodge options include; The Cow or Pig room which have a queen bed and shared bathroom. Or the Two Bedroom Suite with a private bathroom. There are three separate wooden A-Frames with a queen-size bed. These three A-frames share a little campsite and bathhouse that has a shower and toilet.
Begin each day with a complimentary vegan breakfast. Then spend the morning with their animals, take a dip in the swimming pond, go for a hike, or spend some alone time in their Yoga Studio Tiny House. 
This fully vegan property asks that guests refrain from bringing in any animal food products. JuneBug Lodge is committed to being green, protecting nature, and making as little impact as possible on the environment. The property has Nature's Head composting toilets and solar power. The accommodations have a wall heater and electric outlets but do not have A/C, wifi, or plumbing. 
Farm Sanctuary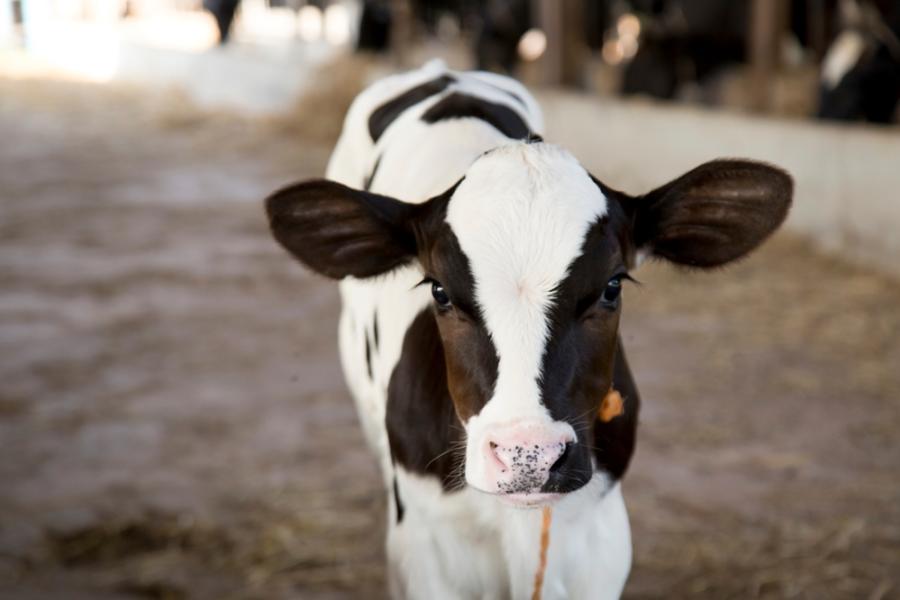 Farm Sanctuary is a bed and breakfast and shelter that focuses on educating guests about farm animal issues and creating a bond with the rescued animals. The 275-acre Watkins Glen farm is home to more than 600 rescued cows, pigs, turkeys, and other farm animals — each with a special story. 
 Watch the pigs frolic in the adjacent pasture as you sip coffee on the front porch of one of the cottages. Here you'll enjoy a bathroom with a shower, Kitchenette, sink, small cooktop, and more. There are also cabins on the property which have a mini-fridge, microwave, toaster, electric water kettle, and Keurig coffee maker with a variety of tea and coffee. However, the cabins do have shared bathrooms located within a short walking distance.  
Free Wi-Fi is provided for checking email and general internet searching however streaming is not available at this time. Each cabin does have a TV with a DVD player. You're invited to borrow a film from their "Compassionate Collection" video library or bring your own. Each morning they serve up hot, home-cooked vegan breakfasts consisting of items such as waffles, tofu scramble, and home fries. 
During your stay at Farm Sanctuary, you can take a tour of the shelter with one of their tour guides, meeting rescued farm animal friends along the way. You must be a Farm Sanctuary member to book. Become a member for a full year with a simple $25 donation.
The Black Sheep Inn and Spa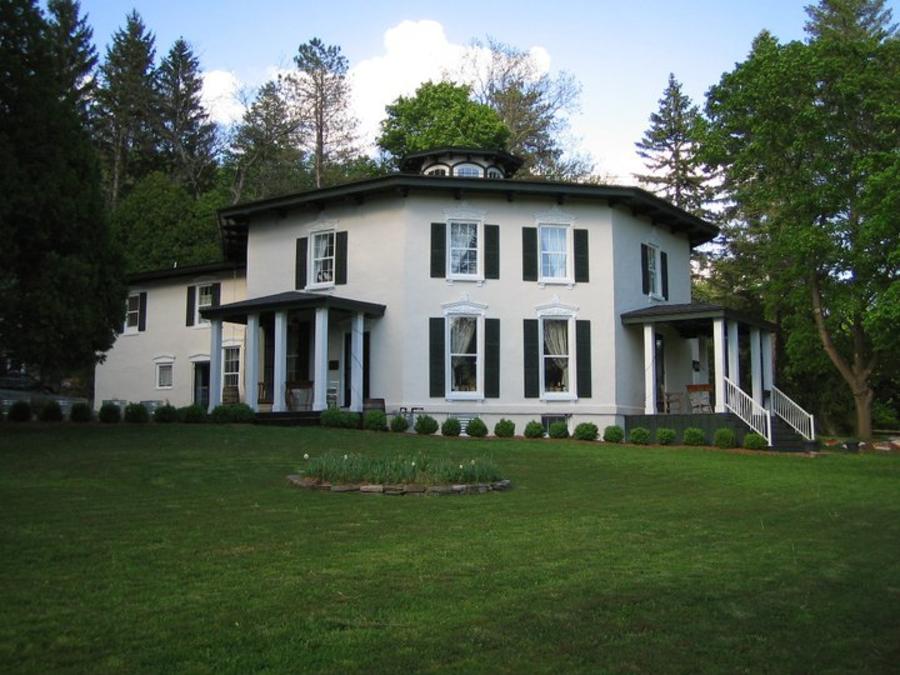 The Black Sheep Inn and Spa in Hammondsport is the newest plant-based inn in the area. This octagon-shaped house was built-in 1859 during a trendy movement for eight-sided homes. Each of the 5 superior guest rooms has its own unique design & style. 
The British-owned and run inn offers 100% vegan, plant-based breakfasts. Couple Miranda and Simon took ownership in 2020. As an added bonus, the inn also offers spa services. 
Day One: Farm Animals, Vegan Wine & Cider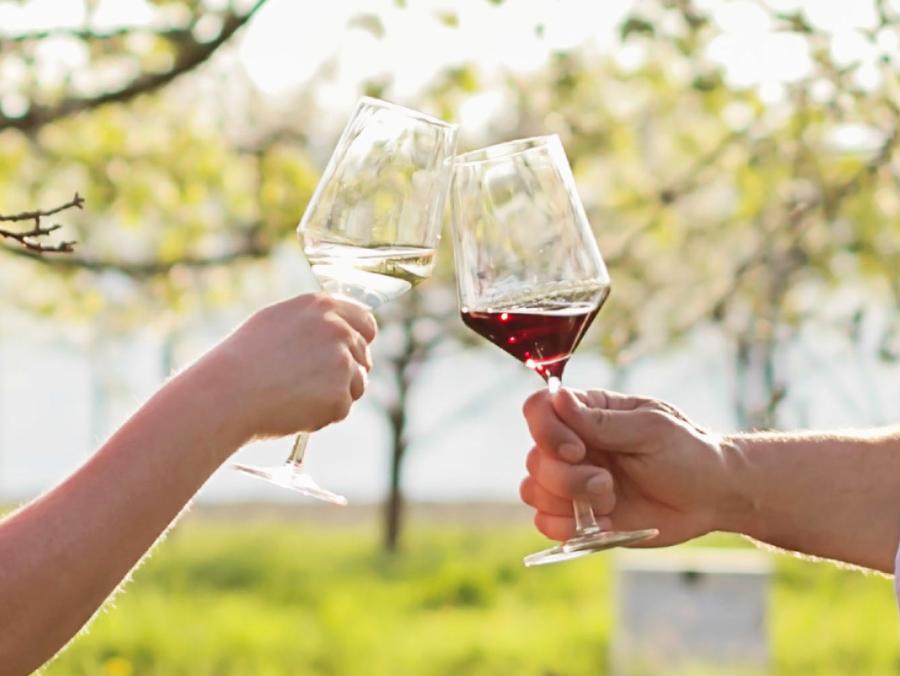 After you have your complimentary plant-based breakfast, spend the morning with the rescued farm animals at Farm Sanctuary. Pitch in with shelter chores, or enjoy the companionship of your farm animal friends. 
Before the next activity, make a stop at Glen Mountain Market Deli, Bakery, & Café, a New York Style Delicatessen for one of their unique vegan sandwiches. Like the Gleamin' Vegan; Bacon flavored seitan with tomato, sprouts, and cucumber with tofu cream cheese on toast.  They strive to use the freshest local ingredients. Any sandwich on the menu can be made gluten-free. They also have a variety of gluten-free and vegan sweets available. 
According to this Vegan-Friendly Finger Lakes winery list, Magnus Ridge Winery is 100% vegan. Magnus Ridge Winery is owned by Sandy and Matt Downey and was established in 2007. On their 73 acres of land, you'll find Cabernet Franc, Pinot Noir, Riesling, Lemberger, Traminette, Gewurztraminer, Pinot Gris, and Noiret grapes.
Wondering what makes wine or a winery vegan? The easiest way is to call the winery beforehand to ask if they use vegan winemaking practices. After wine tasting head to Graft Wine & Cider Bar, one of the many local restaurants with delicious vegan options. Graft Wine & Cider Bar is the area's only New York-focused wine and cider bar with locally sourced plates to share and pair. Many dishes can be made vegan upon request.  
Embracing all-things-local, premium Finger Lakes Wine Country producers are highlighted in a rotating, seasonally focused bar and kitchen menu. Creative, simple, seasonal small bites, snacks, salads, sandwiches, and desserts are thoughtfully prepared in-house by popular chef, Orlando Rodriguez.  
For dessert make your way to Colonial Pottery and Creamery. In addition to pottery, you'll find homemade vegan ice creams and waffle cones.  
Day Two: Shiitake Happens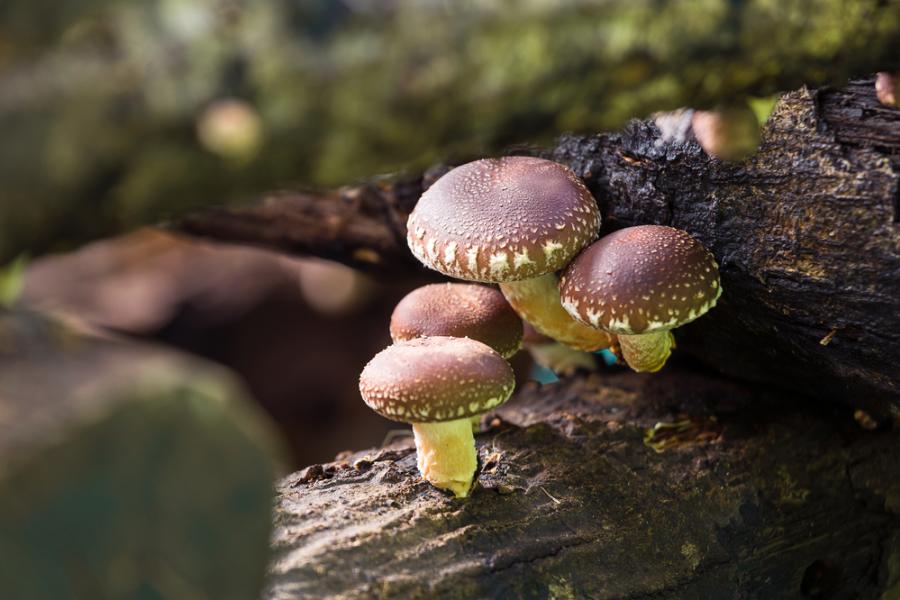 After you finish up your complimentary vegan breakfast go explore farm life at Hawk Meadow Farm. Here you will learn about the ecological, social, cultural, and medicinal roles of the mushroom kingdom. See what it takes for a Shiitake to end up on your dinner plate and then take some home with you from their farm store! 
On the East side of Seneca Lake is Elf in the Oak, a cute remodeled house that is home to some tasty food. There are some vegan options on the menu and others you can veganize. Like taking the cheese off their Veggie Panini and just keeping the roasted red peppers, caramelized onions, greens, house-made pickles, olive salad, and a lemon garlic hummus. Have a bite before your next adventure. 
Today you will visit your second vegan winery. Castel Grisch Winery is one of the most unique properties in central New York. On a scenic hillside overlooking Seneca Lake, the winery and tasting room sit on 200 acres of land with over 40 acres under vine. Castel Grisch was founded by a Swiss family and developed at this location because of its similarities to their native Switzerland. 30 years later, the management and staff carry on the founders' traditions of consistency and affordable quality.
 Rooster Fish Brewing Pub is one of New York's first official farm breweries. All of their beers are vegan except for the honey-based. Their brewpub menu is in-house curated and features unique ingredients and themes perfect for pairings with their brews. For dinner opt for the Beyond Burger and Fries or the tasty Cauliflower Tacos topped with fried onions.  
Satisfy your sweet tooth and end the night at The Great Escape Ice Cream Parlor, in Watkins Glen. The family-run establishment has been in business for 40 years. It's as easy as selecting your vegan ice cream (soy, oak, or coconut), base flavors, and add-ins at this traditional ice cream parlor.
Day 3: Bluebirds, Vintage & Vineyards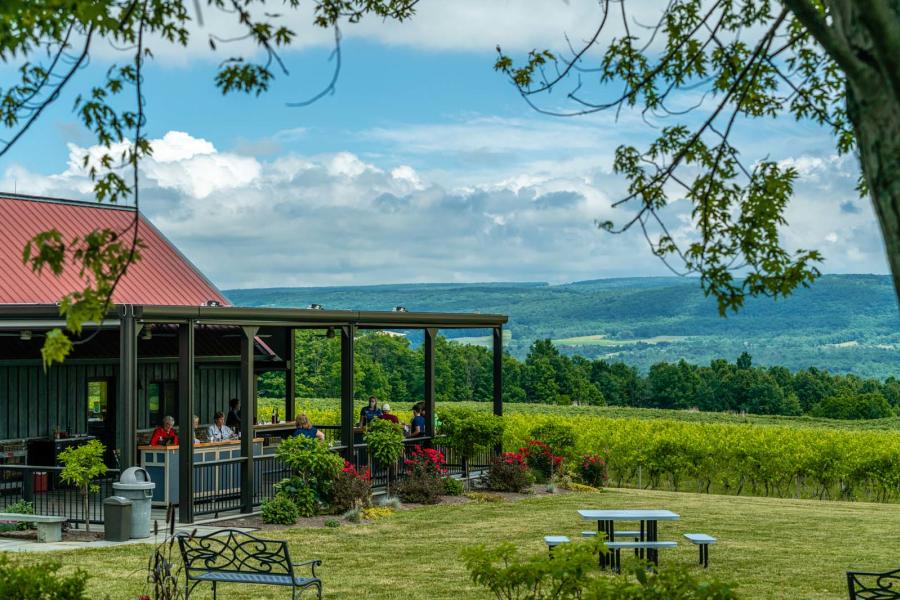 Mix things up and start your day with some coffee and a vegan pastry from Soul Full Cup Coffeehouse in Corning. They offer coffee from twenty-two countries, with greater than 75 percent purchased from the fair-trade coffee market. You can expect organic, chemical-free beans here. They currently offer more than 25 different organic coffees, including some shade-grown blends.
Now that you've gotten your morning boost of energy, take a hike at Bluebird Trail Farm and enjoy a guided bird watching tour. Bluebird Trail Farm was established to help conserve native plants and wildlife. It is involved in many Conservation Projects including the mile-long Bluebird Trail they created and maintain. They installed over 30 nest boxes that bluebirds, tree swallows, and many other native birds benefit from.
Ready for some retail therapy? How about a bit of thrifting at Twin Tiers Antique Plaza? With two floors and 8,000 square feet, this handicapped accessible antique mall is the largest in the area. With over 50 dealers Twin Tiers Antique Plaza is the ultimate destination for those who love to minimize their footprint as they shop.
 Next on the itinerary is a light bright lunch at Tossed in Corning. Try their Vegan Wrap or veganize one of their veggie wraps or salads by swapping out the Tzatziki Dressing for their White Balsamic Shallot Vinaigrette.  
The vegan winery tour ends at Lakewood Vineyards. For over 30 years and over 500 medals and trophies attest to Lakewood's dedication to consistently high-quality wines. Winemaker Chris Stamp was raised on Lakewood Farm. When Lakewood Vineyards winery opened in 1989, he returned to Watkins Glen, and the family farm. His familiarity with the grapes aids in his quest to make the best wines possible.
For your final dinner make your way to the oldest building in Hammondsport, The Park Inn. The menu has been revamped by Chef Dan Eaton with a goal to highlight the best Finger Lakes and New York State products. Try the Soba Noodles and Wok Fried Brussel Sprouts for a meal with an Asian flair. 
Honorable Mention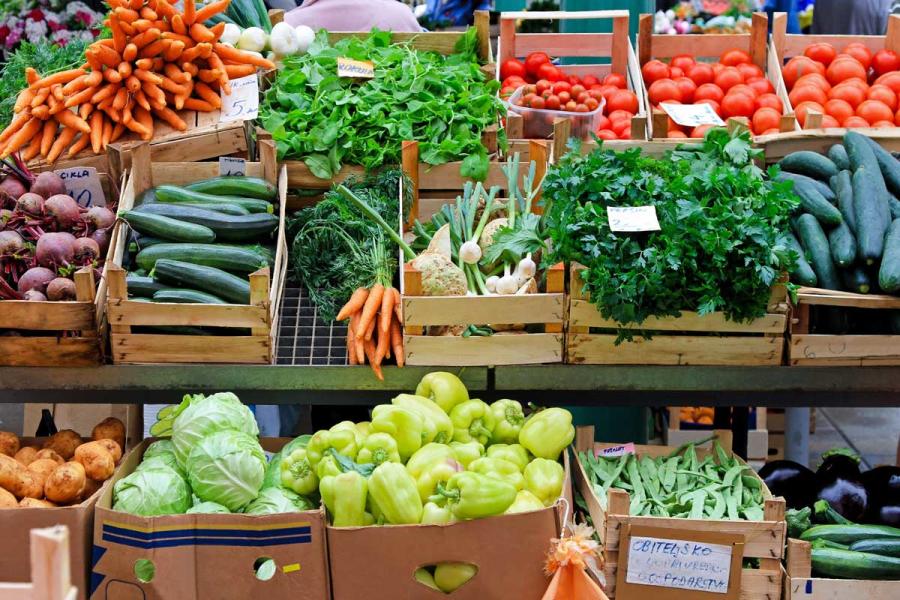 The elusive Grandma's Kitchen is only available for pickup on Tuesdays & Fridays. And while their menu items vary with the season, you can always be sure that you're going to enjoy food that is homemade from scratch, vegan, and highlights fresh, organic ingredients from local farms.
Looking for even more vegan restaurant options? Check out this Vegan Dining Guide for Watkins Glen and surrounding areas created by Farm Sanctuary. If you prefer to cook your own vegan feasts be sure to visit a local Farmers Market. 
Looking for more activities? Take a look at this guide for more Vintage Shopping in the area. If you prefer to chase waterfalls, put on your hiking shoes for these. Or take a scenic drive in the region if the weather gets rainy or if you want a different point of view. 
Find even more vegan wineries here. It was created by Ginger Cat Bed & Breakfast so it's based on proximity to that B & B. Two of the vegan wineries not included on that list are Bloomer Creek Vineyard in Hector and Barry Family Cellars in Burdett. 
Other Places to Stay
Visit Ginger Cat Bed & Breakfast, a vegan retreat nestled on 15 acres in Watkins Glen. If you're looking for great vegan food and clean and comfortable accommodations this simple B & B is for you. Take a walk through the woods that surround the house and gardens or stargaze from the large deck. 
1922 Starkey House Bed & Breakfast Inn in Dundee is a charming, 1920's country getaway house. With interesting architecture and five spacious and updated guest rooms, guests can enjoy a freshly prepared breakfast in any style including vegan. While they take in the views of the lake, sunrises, and gardens.