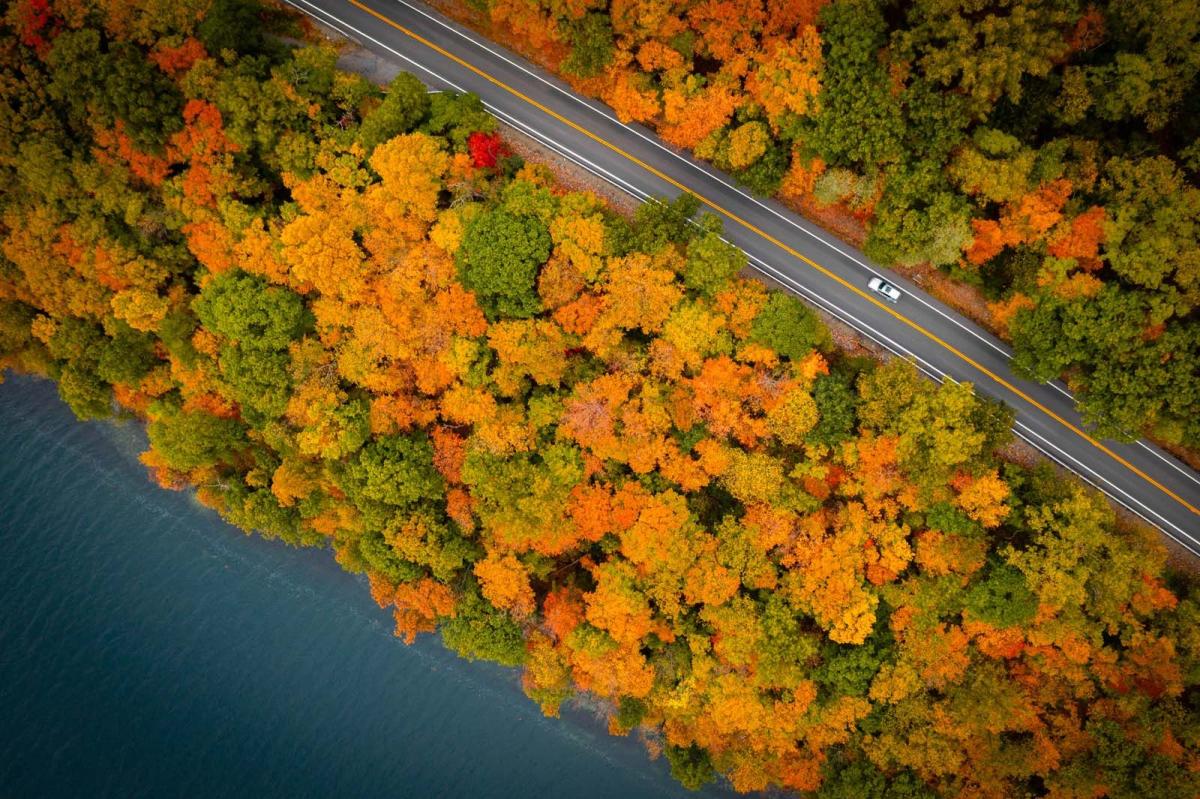 Fall is the most popular time of year to visit Finger Lakes Wine Country for many reasons. Conveniently located 6 hours from Washington DC., 5 hours from New York City, and only 3.5 hours from Philadelphia, it's the perfect place to escape the big city buzz and ease into casual country living. This 3-day fall itinerary for Finger Lakes Wine Country allows you to taste the flavors of the region during harvest and explore the beauty of nature. 
You can smell the grapes in the air as harvest season sets in. This is one of the most exciting times to visit and taste award-winning wines at their peak. Fall foliage creates a speckled oasis of orange, red, and gold all around. The first grapes of harvest are usually crushed in mid-August and can continue through November as varieties ripen. Super sweet and sought-after Ice Wines can continue to harvest through January. With more than 100 wineries in the region to choose from, be sure to make time for our Wine Trails. 
Many of these businesses have seasonal hours. Some are only open Saturday and Sunday, so keep that in mind when utilizing this itinerary for a 3-day weekend.  
Day 1: Harvest, History, and Wine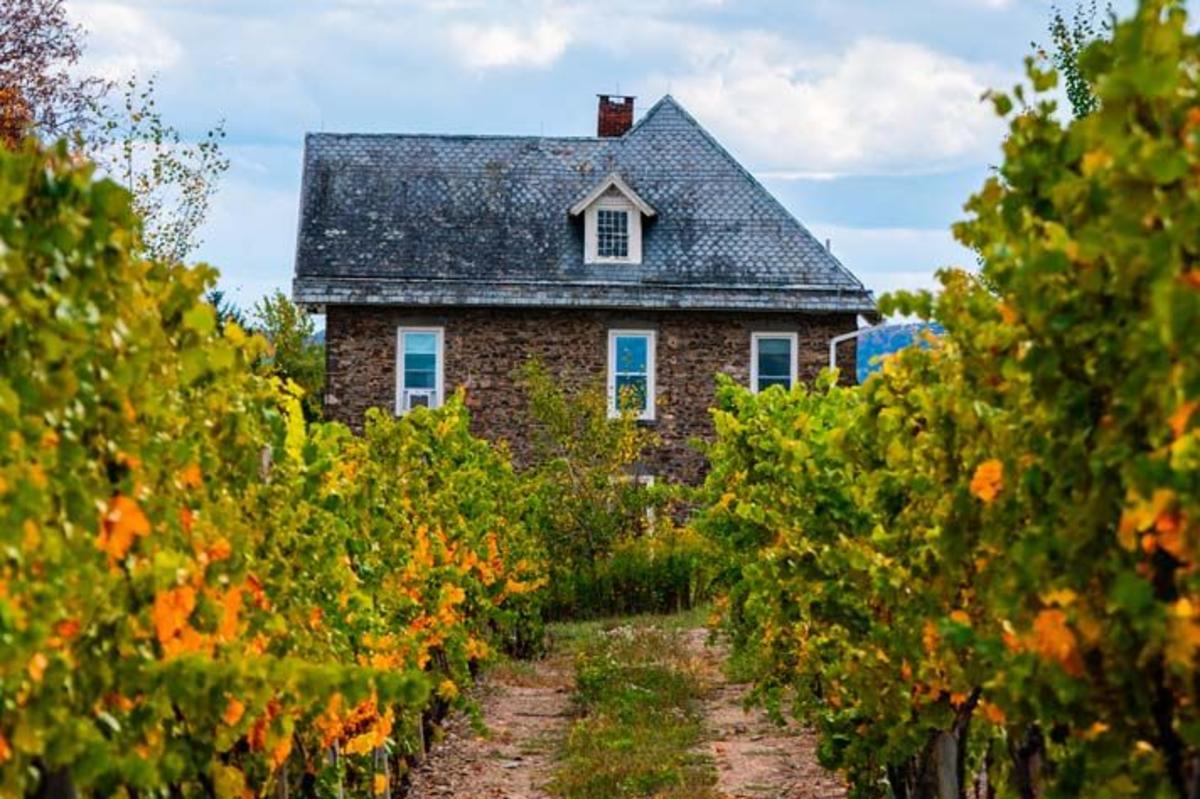 Start your day with a light bite at Oak Leaf Cafe in Penn Yan. Serving a variety of made from scratch options including bakery-made cookies, muffins, and fry pies to compliment the perfect cup of locally procured joe.
Then hit the Keuka Outlet Trail, a seven-mile-long multiple-use trail used for hiking, bicycling, horseback riding, snowshoeing, cross-country skiing, and snowmobiling in specific areas. You can also visit two waterfalls on this trail. Drive to Seneca Mills Falls then hike the relatively flat trail to Cascade Mills Falls for a 2.6-mile hike and morning leaf-peeping.
You'll be exploring the Keuka Lake area today so go freshen up and return to the area for lunch at Bully Hill Vineyards. Take in the sprawling vineyard views as you nosh on classic plates and delicious homemade wine slushies. Then stroll down to the onsite wine museum which houses antique winemaking equipment, Prohibition memorabilia, historic artifacts from the early NY wine industry, and a collection of Presidential wine glasses dating back to Abraham Lincoln. 
After Bully Hill, make sure to stop at Heron Hill Winery. Known for their longtime commitment to sustainability, this estate winery has one of the most spectacular views in the region. With a variety of wines to try, we suggest trying their Ingle Vineyard series wines. Ingle Vineyard wines are crafted with great pride and passion, made from sustainably farmed, hand picked grapes grown at John and Josephine Ingle's estate. These high quality wines feature the top four Finger Lakes varietals produced at a single vineyard.
Next, head to one of the oldest wineries in the region, Dr. Konstantin Frank Winery. Situated in a building that once housed a pre-Prohibition wine company, The Terrace at 1886 is an outpost that offers a chance to try the winery's full lineup. Dr. Konstantin Frank was the Ukrainian immigrant who revolutionized the winemaking landscape the region is known for. 
From here take some time to explore the Keuka Lake Wine Trail. Being sure to stop at Hunt Country Vineyard who received the 2020 Sustainability Award from the New York Wine & Grape Foundation for its sustainability practices. They have a portion of their vineyards certified organic and make several wines from their organic grapes. 
A short 13-minute drive will bring you to The Keuka Restaurant for a meal using only the highest quality food and ingredients. From bar bites like Pulled Pork Nachos and Baked Pretzel Sticks to Center Cut Filet Mignon, there's something here for appetites of all sizes. 
Day 2: Choose Your Own Adventure
There are plenty of Finger Lakes Wine Country farms that allow you to get your hands dirty and to do the work. U-pick farms are an opportunity to appreciate nature's bounty from apples, berries, pumpkins, and a variety of other fruits and vegetables.
Begin your day with life-changing pancakes, at Penn Yan Diner. This retro-licious old-school diner serves up flavorful food and a dose of nostalgia that allows you to take a step back in time.
Next, get ready to be blown away at the Corning Museum of Glass. Where you can explore 3,500 years of glassmaking history in the world's largest collection of glass. Watch master glassblowers create art or Make Your Own Glass! There's even a one-day Glass Jack-o-lantern class where you can make one–of–a–kind pumpkins and gourds. 
Speaking of pumpkins, Smithome Farms Pumpkin Patch is the only local pumpkin patch that allows you to pick your pumpkin in the field. Enjoy a casual lunch of hot dogs, cider, fresh mini donuts, and kettle corn, along with a 3-acre corn maze, hayrides, and duck races for a day of family fun! The last entry to the corn maze is at 4:30 PM and will take about 30 minutes to complete. Smithome Farms Pumpkin Patch is open September 18th – October 31st  Saturday, Sundays & Columbus Day/ Indigenous Peoples Day 11:00 AM - 5:00 PM.
Looking for unique ways to practice leaf peeping? Consider taking a Fall Foliage Glider Ride with Harris Hill Soaring Corporation for breathtaking aerial views. Named the #1 pick of Conde Nast Traveler's list of Best Fall Foliage Adventures in the U.S., Harris Hill Soaring Corporation is open on the weekends after Labor Day until the end of October from 10 AM – 6 PM, weather permitting. Passenger weight limit is 245 pounds. 
For dinner make your way to Ill Eagle Taphouse for a cool gastropub experience. Set in a historic former federal building you'll find a mix of casual bites and an impressive beer list. Which spotlights the flavors of the season with their pumpkin beer flights. 
Day 3: Leaf Peeping and Apple Picking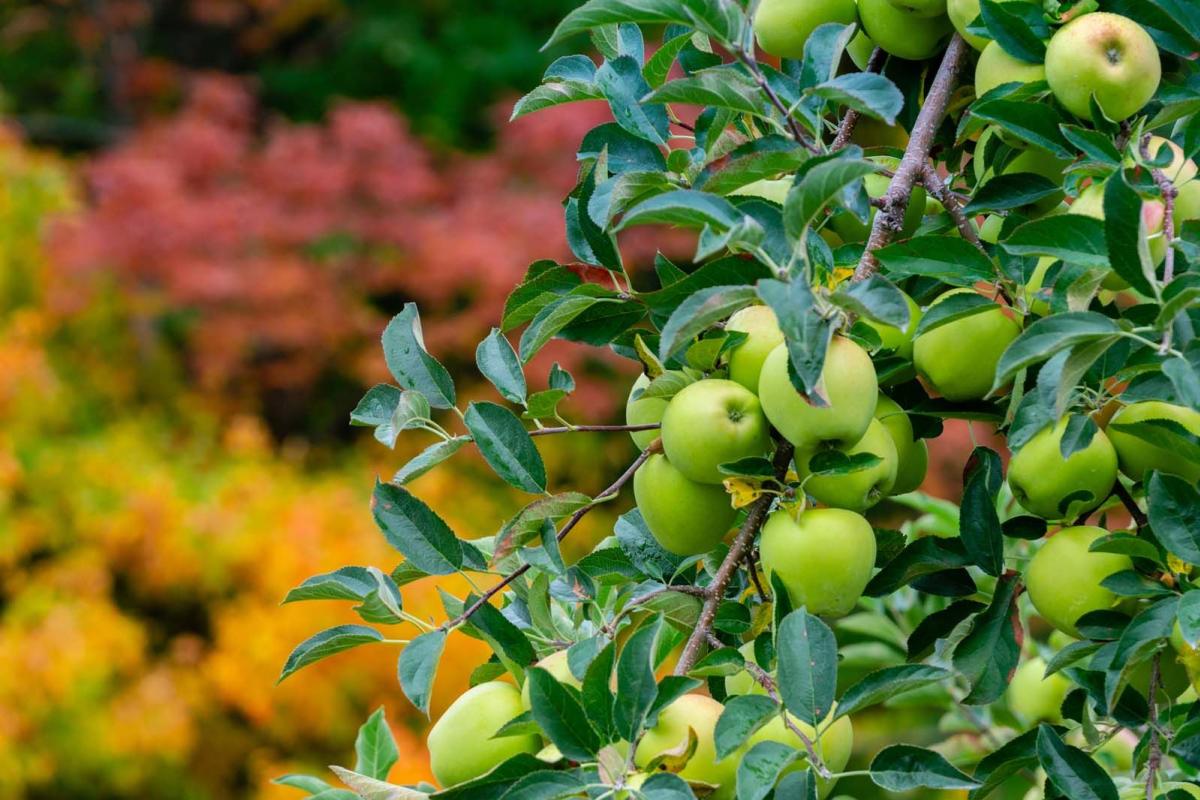 A crisp fall day is a perfect time to get grounded and explore the region on foot. From chasing waterfalls to picking Honeycrisp Apples, your final day of exploring will be an active one! 
Fuel up with a farm-fresh breakfast at Glen Mountain Bakery & Deli before a day of hiking and outdoor activity. Start your day at the gorgeous Gorge Trail in Watkins Glen State Park. With 19 waterfalls, caves, and stone bridges it's clear why it was voted NY's #1 state park by USA Today. The trail is 1.5 miles one way with over 800 stone stairs and tunnels chiseled through rock formations. Carve out at least two hours to complete this hike and expect to get wet. Wear comfortable hiking shoes and bring your camera!
Take a quick drive down to Seneca Harbor Station for a seafood lunch overlooking Seneca Lake. The dining room is part of the original train station constructed in 1876. After lunch, get ready to take your pick of apples at Apples and Moore. With over 20 varieties available, stroll through fifty acres picking fruit with a wagon to haul them in. Fresh apple cider donuts are homemade every Wednesday, Friday, Saturday, and Sunday. Check in the store for apple cider, apple butter, jams, and jellies. Farm hours during harvest are 7-days a week 9:00 AM – 6:00 PM.
Continue your apple adoration at Graft Wine + Cider Bar. The only wine and cider bar in the area exclusively serving a variety of New York State hand-crafted wines, ciders, and beer. Simple, seasonal small-bites and snacks are served with the spirit of embracing all-things-local. 
Rainy Day Suggestions: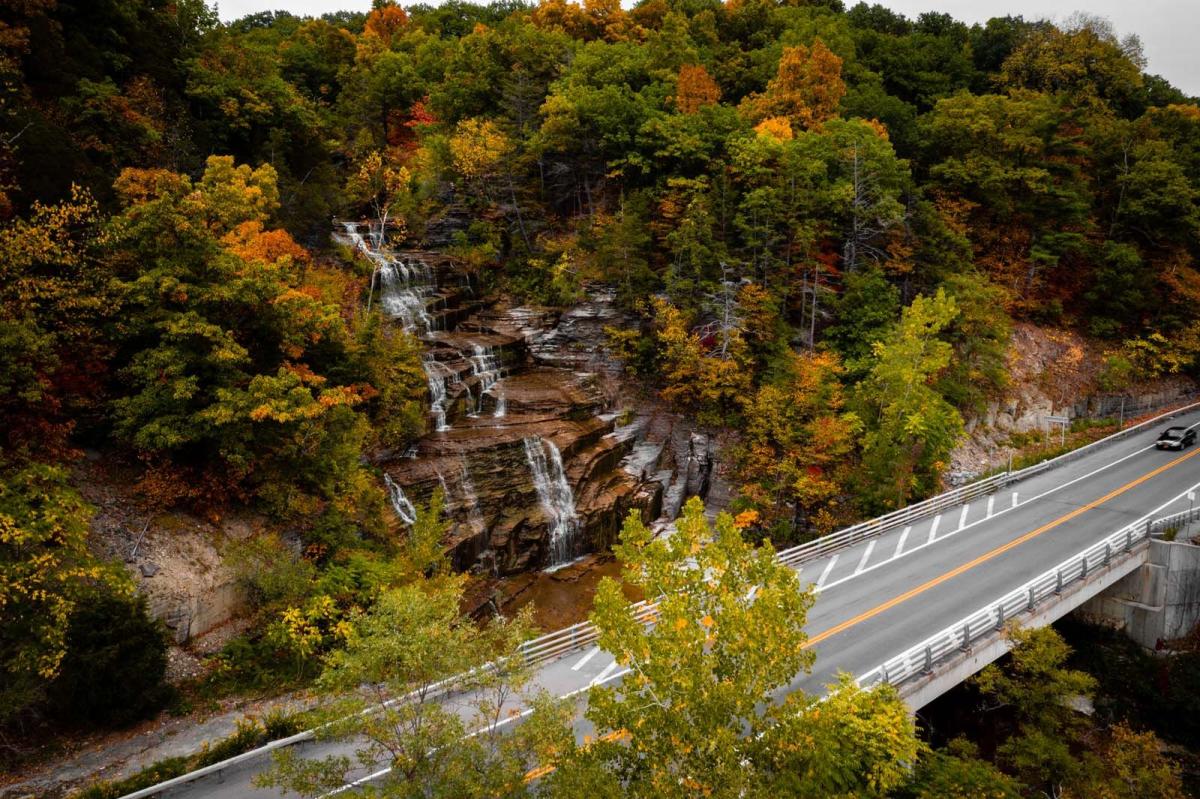 When the weather isn't cooperating there are still activities to experience in Finger Lakes Wine Country. Including these 5 Amazing Finger Lakes Museums to visit on a Rainy Day. Explore more of the region with a scenic drive. The Seneca Lake Scenic Byway will take you past wineries, cideries, distilleries, breweries, restaurants, and farms. Allowing for some great stops along the way. It also has great places to watch the sunset overlooking Seneca Lake.
If you're feeling lucky head to Tioga Downs Casino for slots, Blackjack, Roulette or, Texas Hold'em. There are also 7 different restaurant and bar options to choose from. If you're craving a taste of the city, go have a steak at NYC's famous steakhouse PJ Clarke's.