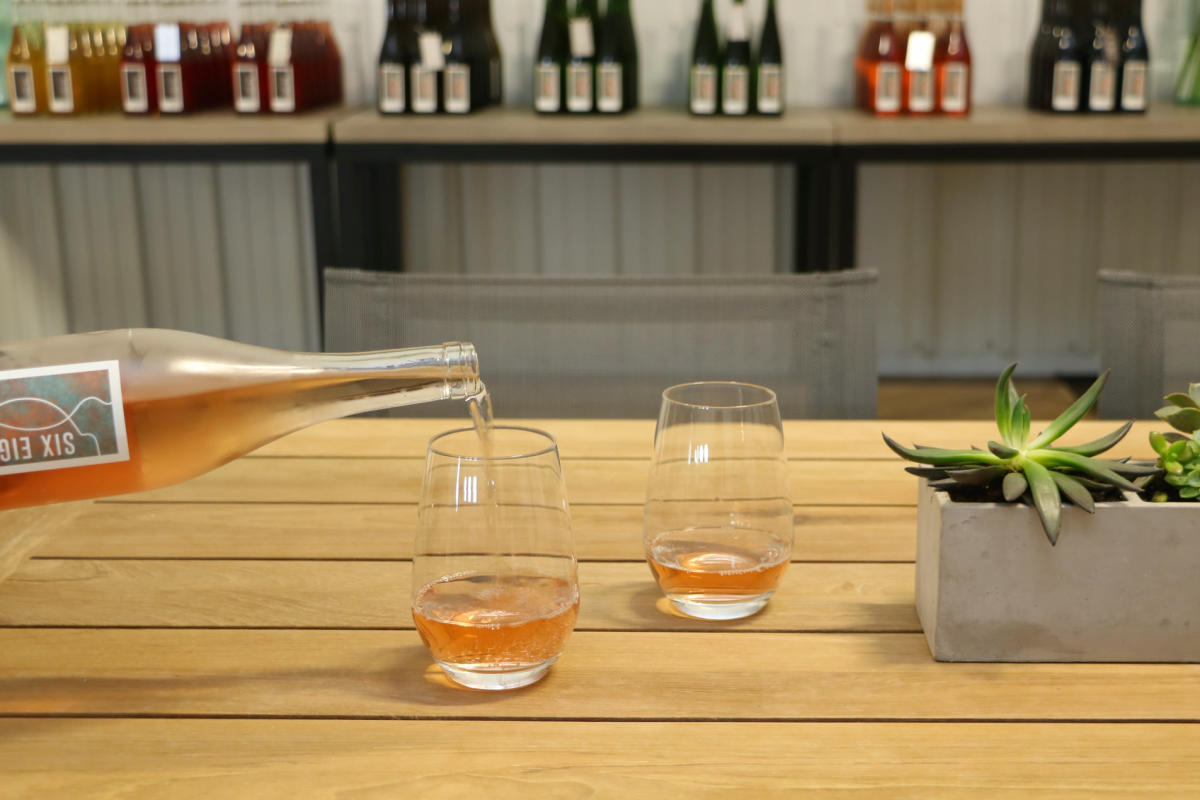 Summer 2021, we have been waiting for you! 2020 was one for the books. From European tariffs impacting US wine distribution to the catastrophic California wildfires. And all within an industry grappling with racism and sexism during a time already fraught with the deadliest pandemic we've seen in recent history. It's no wonder why, according to Wine Spectator, US wine sales have increased by 328.9 million cases while we quarantined our way through the last year.
"Given all the tumult this year, I am encouraged to read that harvest stands out as a bright spot," writes Sam Filler, Executive Director of the New York Wine & Grape Foundation. "I am sure many will savor the 2020 vintage in 2021 as we put these challenging times behind us." Sam's hunch from his October Press Deck newsletter would be correct. Across the board New York wines benefitted from a stunning growing season–perhaps something to be thankful for in an otherwise devastating time.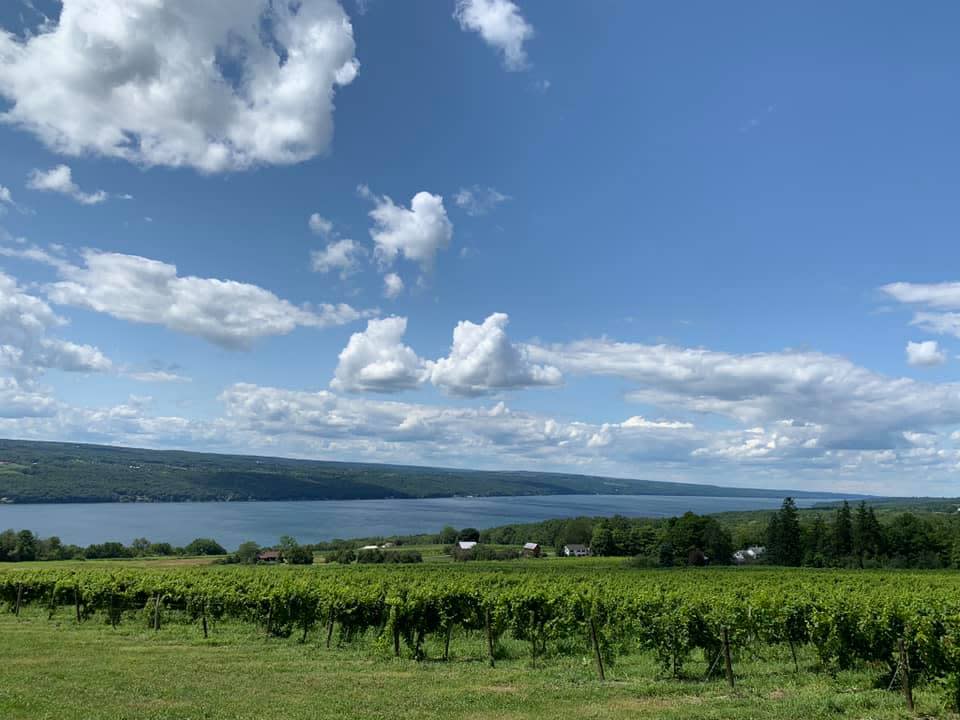 The Finger Lakes Wine Alliance 2020 Vintage Report compiled by Bob Madill attributes the good year to good weather. The season was mostly hot with a total rainfall of 14.9 inches compared to the regional long term average of 90.6 inches. This drought, coupled with the hallmark cool nights of the region contributed to near perfect growing conditions that allowed grape vines to flourish with ripeness while maintaining acidity. Initial December tasting panels revealed "a sense of ripeness, strength and balance." Now, six months later, 2020 releases are starting to hit shelves and winemakers are proving the Finger Lakes Wine Alliance right.
"It was a powerful vintage," notes Bob, who says we have a lot to look forward to as wines are bottled and sold. "I could find really good Rosés all the way through every category. There's also really great strength in aromatic non-Riesling whites like dry style Gewürztraminers." He calls the semi-dry Rieslings uniformly great, and says consumers should also seek out Finger Lakes Pinot Gris, Chardonnay, Cabernet Franc, Blaüfrankish and Gamay. 
The 2020 Cabernet Franc Rosé by Wagner Vineyards is like biting into a perfectly ripe piece of fruit stored in your fridge for a cool, refreshing snack on a hot summer day. "The 2020 growing season started hot and dry and pretty much stayed that way for the duration, save for a few much-needed rainy days around harvest," says Alex Jankowski, Marketing and Public Relations Manager. "What this led to, especially for our red vinifera varietals, was a lower yield of fruit, but fruit with a much higher concentration as well. We were harvesting our red vinifera at Brix levels we don't often see in the region, and the Cabernet Franc we pick for our Rosé was no exception."
Alex continues, "we like to harvest for Rosé at midnight on a cool night, which we had to wait for a little bit longer than expected. You can taste that extra ripeness in the finished wine, which I liken to biting into a ripe, juicy strawberry. The wine is bursting with flavor but still is backed with enough acidity to make it a crisp, crushable summer favorite."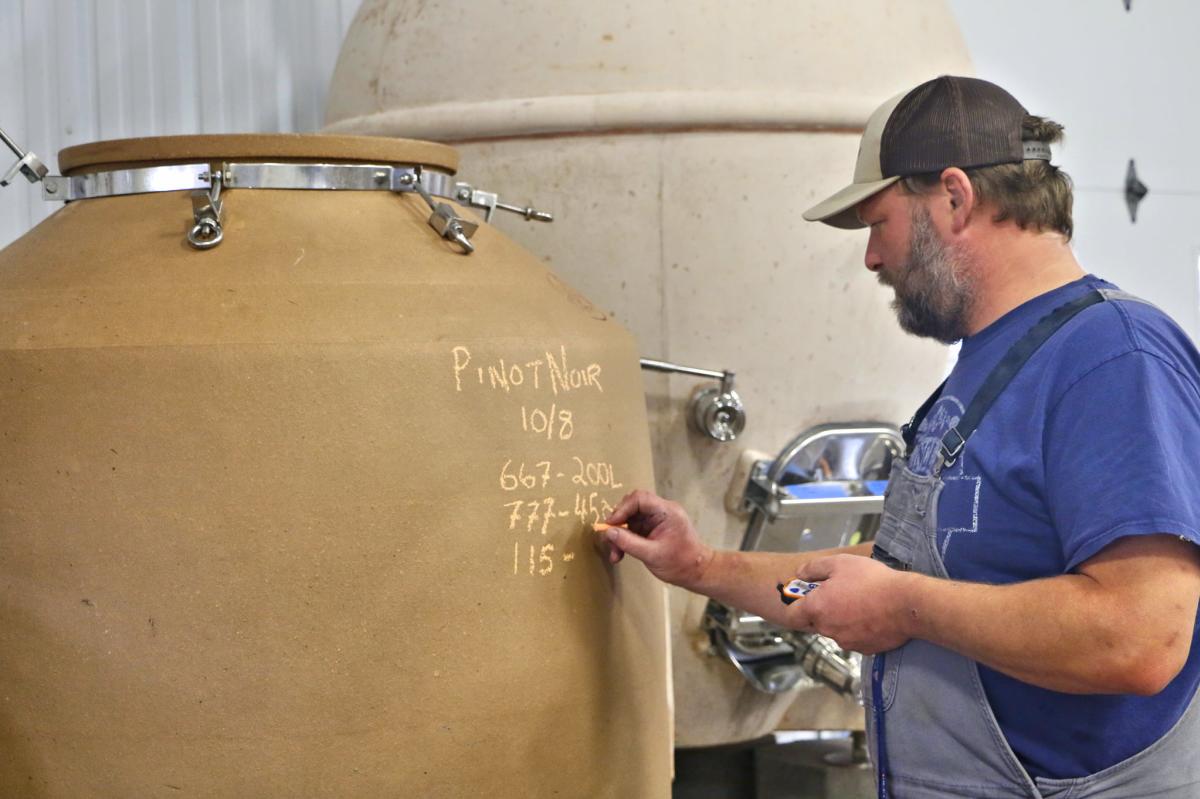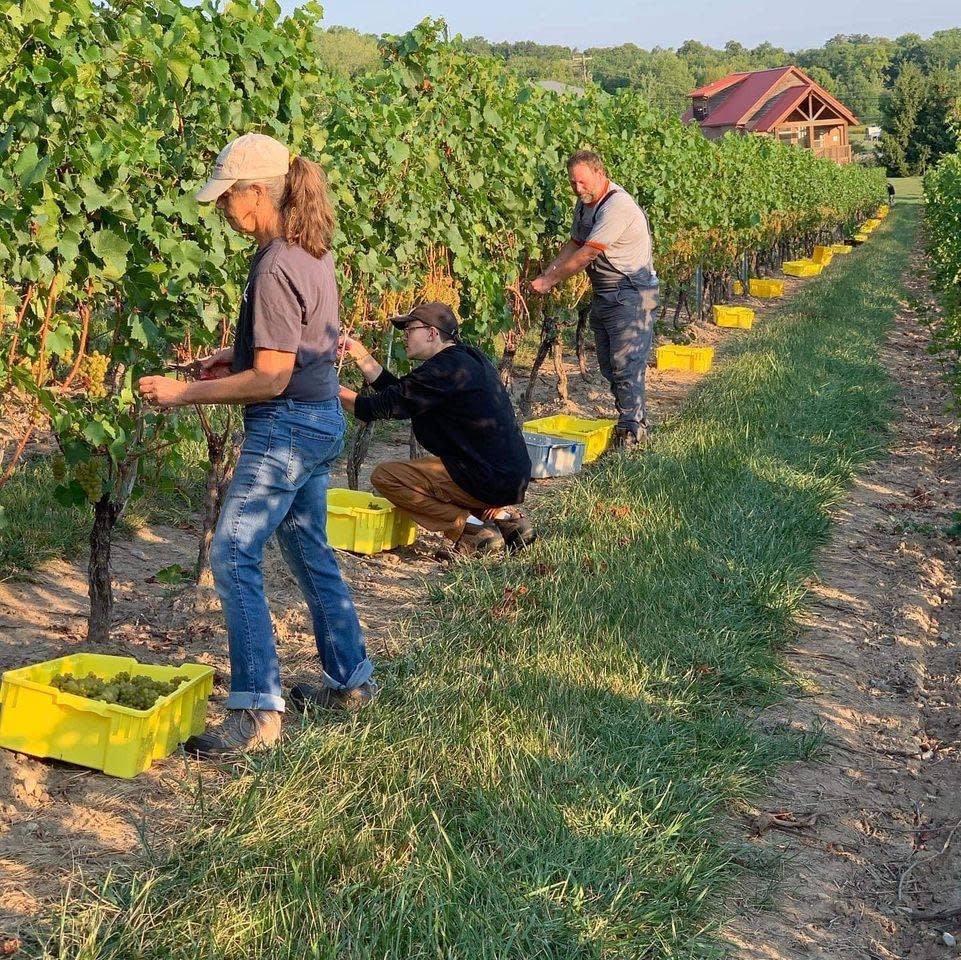 A newcomer on Cayuga Lake had a particularly exciting 2020 as well. "Not only was it a warm, dry vintage, which allowed us to pick our grapes exactly when we wanted, but it was our first harvest operating Six Eighty Cellars," says winemaker Ian Barry. Undoubtedly, this was a perfect first vintage for the new winery, which popped on the scene with a trio of 2020 Pétillant Naturel (Pét-Nat) wines.
Ian & the team at Six Eighty have much to be excited about: "we are focused on a blend of traditional and experimental winemaking where old world technology is combined with modern thought and an experimental mindset. It's difficult to choose what I'm the most excited about because it's all so fresh and new, with wines being fermented in clay, sandstone and concrete vessels that we're anxious to share with the public." But when pressed, Ian comes back to the wine, "if I really had to choose, the currently released trio of 2020 Pét-Nats (Grüner Veltliner, Cabernet Sauvignon, and Merlot) are pretty exciting. They're a great expression of both the vintage and our ethos, and are the perfect summer wines well chilled on a warm day."
With estate vineyards producing incredible vibrant flavor profiles, Ravines Wine Cellars is also looking forward to sharing new releases. A delicate in color but not flavor 2020 Pinot Noir Rosé has recently received 90 points in Wine Advocate and is just the tip of the iceberg. "Our Gewürztraminer vines thrived," notes Benn Kireker, Director of Marketing. "We harvested under perfect conditions at our "home farm" estate, White Springs Vineyard. The aromatics are quintessential but restraint also allows the wine to be paired with many foods, with a crisp, dry finish." The 2020 Gewürztraminer–with its bright tropical flavors, spice, and acid–is a stunning representation of how aromatic white varietals have benefited from the warmth.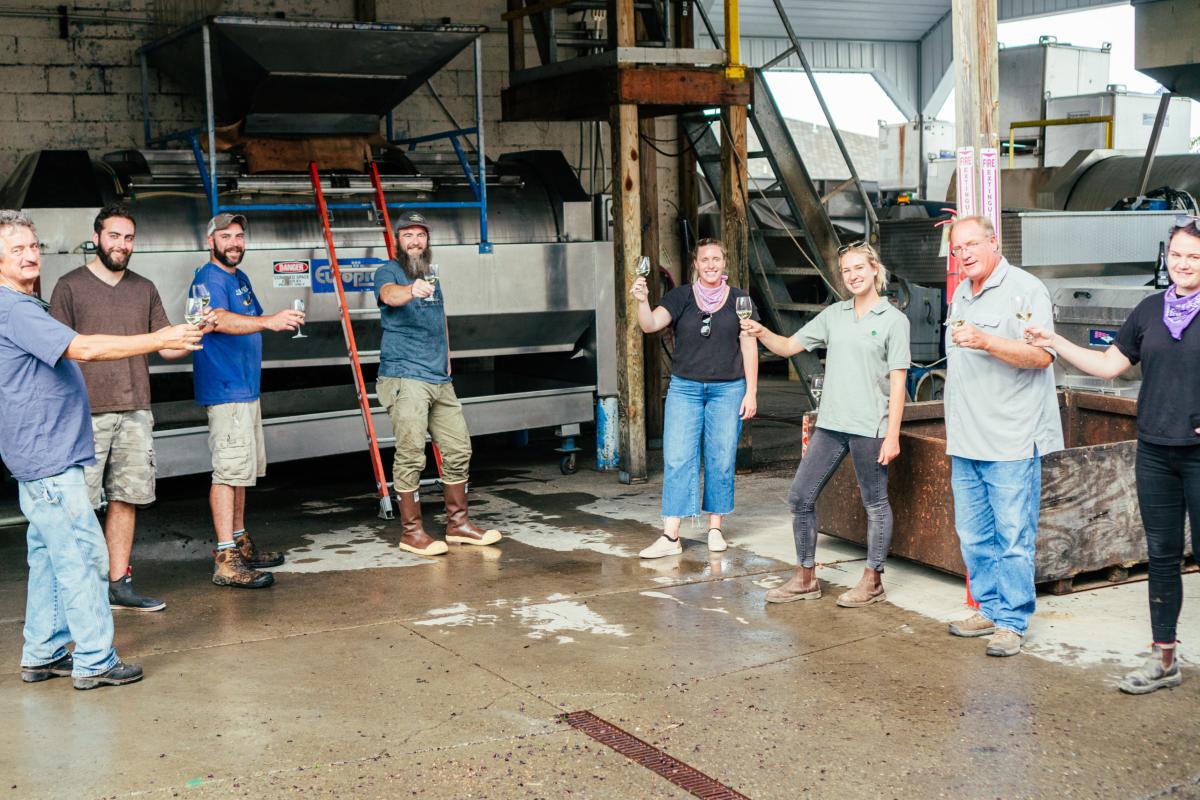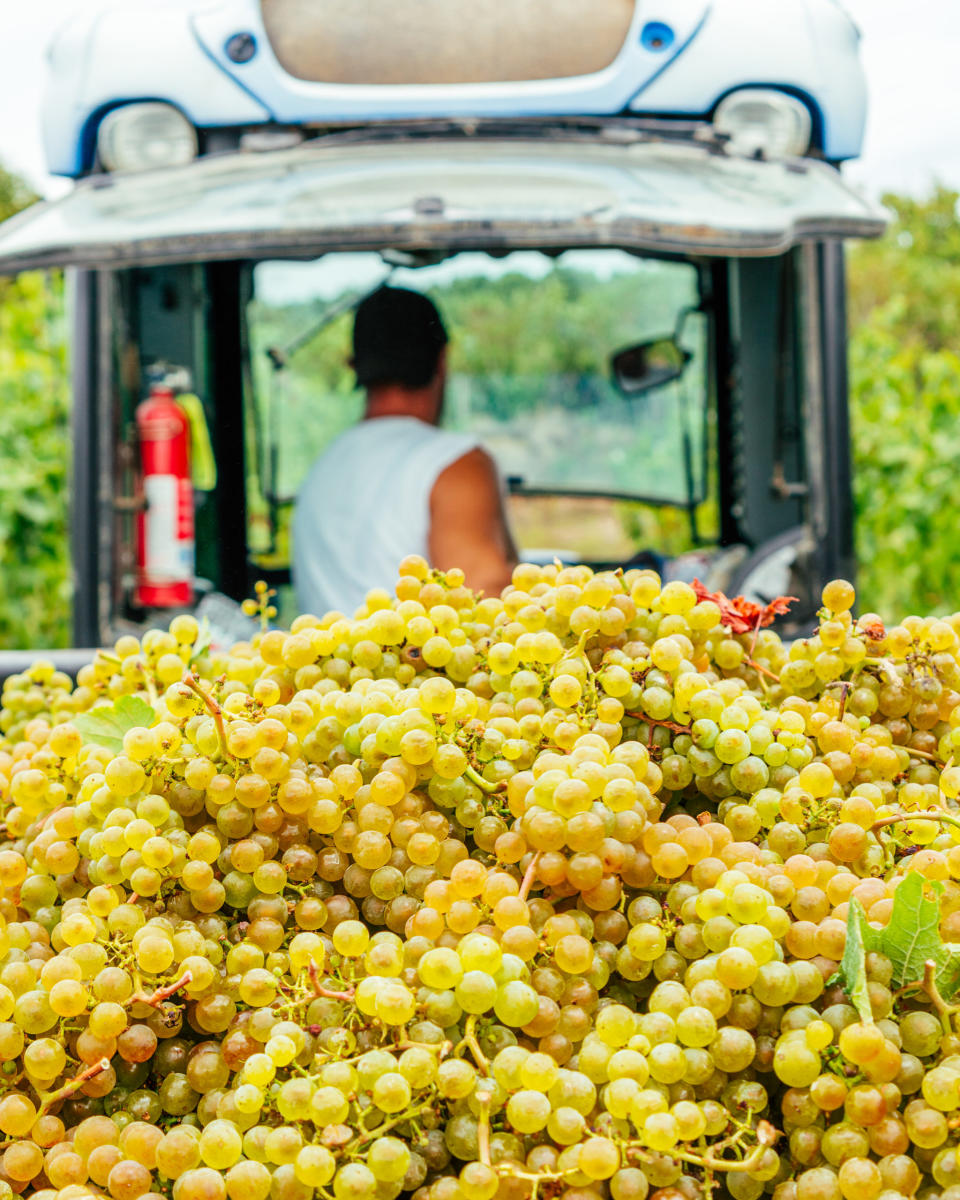 Dr. Konstantin Frank Winery chose to push the aromatics even further in their 2020 Winter Ferment Gewürztraminer offers highly expressive flavors after pressed grapes are frozen for three months. The result is a wine with laser focused wine complex in flavor and texture worth exploring. Dr. Frank's 2020 Dry Rosé is an easy summer sipper. The 50/50 Cabernet Sauvignon and Cabernet Franc blend comes mostly from Dr. Frank's vineyards on Seneca Lake. The vines live in an area known as the Banana Belt for it's warmer, sunnier weather conditions. While Cabernet Sauvignon remains rare in the Finger Lakes, it does well here as the grape performs best in warmer climates. 
Vibrant in color, this Rosé really impresses on the palate, with a strong body full of big, mouth-watering fruit flavors. "The juice barely spent any time at all on the skins before a direct press, giving us this beautiful bright pink hue," notes Meaghan Frank, Vice President of the Keuka Lake winery founded by her Great-grandfather. "The strawberries and cream note really carries through in this full-bodied, fruity, dry Rosé. This wine really exemplifies a silver lining from such a challenging year."