It's that time of year when travelers start planning their trips for the year. We wanted to make that a bit easier to remind you why Finger Lakes Wine Country should be on the top of your 2020 travel list.
Finger Lakes Wine Country isn't just an "upstate" destination. It is a state of mind. This is where you come to immerse yourself in nature, surround yourself with friendly and welcoming locals, relax, breathe, raise a glass, and repeat. Slow your pace and enjoy.
Perfect road trip destination. We're closer than you think! Only 4 hours from Toronto, NYC, and Philadelphia, and 5 hours from DC. So pack up the car and hit the road!
Our wine trails are as unique as our lakes. What new visitors always find is that one visit to our region is never enough. We are a small destination with a lot to offer, a lot of ground to cover and a lot of great wine to taste!
We're the largest producing wine region on the east coast. We have wine to please every palate. Our region specializes in aromatic white varieties like Riesling and Gewurztraminer and have even achieved success with cool-climate reds like Cabernet Franc and Pinot Noir.
New York State's largest wine festival takes place here in July. The Finger Lakes Wine Festival. Over 90 wineries are represented in this festival and guests also get to enjoy live music, culinary classes, wine tasting seminars, and take home a bit of Finger Lakes from our vendors and artisans.
We're not just wine! Our wine trails and small towns are also home to some incredible breweries and distilleries. Sample ice cold beer brewed from the freshest and highest quality ingredients. Try distilled vodka, whiskey, brandy and liqueurs made from the locally harvested grains, grapes, and other fruits.
Arts and culture thrive here. We're very proud of the ever-growing artist community in our region. From art galleries, like West End Gallery to museums like Arnot Art   Museum, to live theatrical performances at the Clemens Center  - there is no shortage of cultural entertainment and activities. See the arts come to life when you attend  the Elmira Street Painting Festival in July.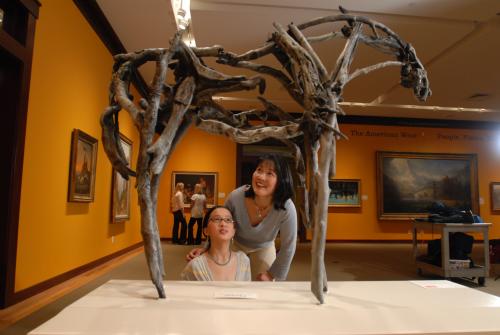 Where history buffs rejoice. Our region is one of many firsts. The first 13 National soaring contests were held in Chemung County from 1930-1946, and the gliderport at which the contests were held is still active, with its runway directly in front of the National Soaring Museum. Chemung County is also where Mark Twain wrote many of his most famous books and where his study is located. Belva Lockwood Inn, located in Owego is the namesake of its previous owner and the first woman to run for president of the United States, both in 1884 and 1888. Glenn Curtiss is a founder of the U.S. aviation industry. The Glenn Curtiss Museum is located in his hometown of Hammondsport, NY. Our region also has strong ties to the Underground Railroad system, and we are proud to honor some of its leaders such as John Jones, a former slave who found success and wealth in Elmira, NY and whose home is now a museum. 
We are the home of glass. It's true that we are the home to The Corning Museum of Glass, named one of the top glass museums in the U.S. and featured on Netflix's Blown Away. But are also where glass research and innovation began with Dr. Eugene Sullivan who arrived in Corning in 1908 and established one of the first industrial research departments in the United States. It would be under his leadership that Corning would be become synonymous with glass research. And while guests can't tour the corporate offices of Corning Incorporated, they can make their own glass at the museum and take a piece of self-made art with them.
An outdoor lover's dream. We have lakes and rivers for water lovers to swim in, boat and leisurely kayak on, or just picnic along. We have miles of trails for hikers and horseback riders to explore, including several miles in the Finger Lakes National Forest. And we have waterfalls. In Watkins Glen State Park alone visitors can stroll or hike along no less than 19 of them.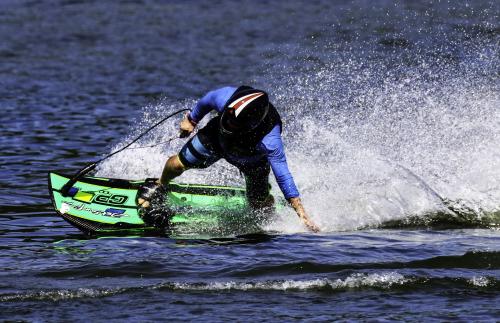 Our food scene is definitely something to brag about. Our access to local and natural resources is often displayed on many of the menus around the region. There are new restaurants, such as RYE and Sapalta, there is the re-opening of GRAFT, and Nickel's Pit BBQ just opened their second location in Corning. Looking for a hidden gem? Visit PJ Clarke's at Tioga Downs Casino Resort.
We are pet-friendly. We understand that family also includes our 4-legged furbabies. This is why many of our wineries and outdoor eateries welcome well-behaved dogs and why pets love visiting wine country too.
We are open year-round. It is no secret that summer in wine country is beautiful and full of fun outdoor activities, and although winters are a bit slower, our event calendars remain busy and our wineries open with plenty of opportunities to meet the winemakers and business owners themselves.
We are multiple destinations in one. Ask a local and they will tell you they have their lake, or their town, of which they are very proud and that is because no two lakes or two towns are alike. Each has its own vibe and feel, and eventually even frequent visitors find that their hearts settle on one too - though we love them all.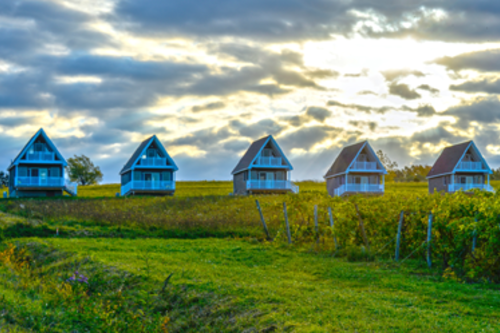 Small town charm wherever you go. From Owego to Penn Yan, small town charm is everywhere. Come in the summer and mingle with locals during one of the open-air concerts or farmers markets, and during the holiday months come enjoy our postcard perfect towns with lights aglow.
The creameries. With agriculture being such an important part of our region it's no surprise that agritourism would be a growing trend here too. Cheese and ice cream lovers will be delighted to know that we have a long list of creameries where visitors can shop for artisan cheeses and their favorite cold treat. Here are 5 to help get you started.
Animal lovers can visit the farm. The Farm Sanctuary is 271-acres of rolling green pastures that shelter more than 500 rescued farm animals. Ready for your Green Acres moment? Check out this list of farm stays.
We're the perfect vacation spot for every traveler. Whether you are visiting with the family or planning a romantic getaway, our region caters to every traveler. We have lodging options that range from full-service hotels to quaint and historic B&Bs. We even have camping and glamping options for those who like to enjoy spending their evenings under the stars.
​We're a short drive from other great day trips. Whether you are looking to take in more epic waterfalls views at Letchworth State Park or venture through college towns like Ithaca, we are a short drive away.
For all these reasons and more, we're the Best Wine Region in the U.S. USA Today 10 Best readers have named us America's top wine region for two years in a row! We beat out competitors like Lodi and Santa Barbara County in California and the Leelanau Peninsula in Michigan. Cheers to that!