Named among the "Top 100 Events in North America for Group Travel in 2016" by the American Bus Association, and voted America's "Best Wine Festival" by USA Today readers, the Finger Lakes Wine Festival offers the largest showcase of wines produced in New York State.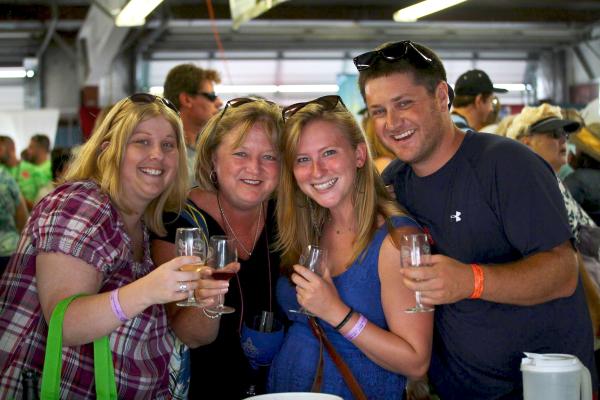 Where else can you taste wines from over 80 wineries in one place? Each winery has a separate booth, so you'll be able to chat with winery staff and learn more about the wines you're tasting. Think there's only sweet wine at the festival? Think again. The Finger Lakes produces a wide range of wines available for tasting. Browse a complete list of wineries, distilleries, and cideries at the festival and find their booth location.
Spend the whole weekend! A few hundred campsites are available for reservation, giving you the flexibility to come and go from the festival as you please. Reserved Pit Road camping is also available.
Take your tasting experience to the next level and learn more about different varietals, the history and terroir of the Finger Lakes, and food pairings. Both free and paid seminars are available throughout the weekend, with wine and information presented by Women For WineSense and food prepared by the New York Wine and Culinary Center.
You've tasted the Finger Lakes Region in a glass, now taste what the region has to offer in a culinary class or an outdoor cooking demonstration. Tasters interested in taking advantage of this unique experience no longer need to sign-in ahead as in previous years, but space is first come, first served.
A VIP banquet takes place on Saturday night, with a 4-course meal, wine pairings, and the opportunity to mingle and chat with regional wine experts.
Get an early start on the day with a hearty breakfast inside the Glen Club at the always popular Great Western Breakfast, available on Saturday and Sunday. Breakfast includes a chef-prepared buffet, omelet station, live music, and, of course, mimosas.
Planning on buying wine? You don't have to carry bottles around at the festival or make multiple trips to your car. Just use the Wine Claim Check process! Just fill out a claim check when you make a purchase, then pick up all of your wine at the end of the day before you leave!
Finger Lakes Wine Festival would not be complete without live, quality entertainment. From a wide variety of bands, to fire knife dancers and ice carving, there is no shortage of talent to enjoy throughout the festival.
Pair your wine with eats from a variety of local restaurants and food trucks. Plus, browse tons of local vendors with everything from jewelry and fashion, to specialty foods and home goods, and everything in between.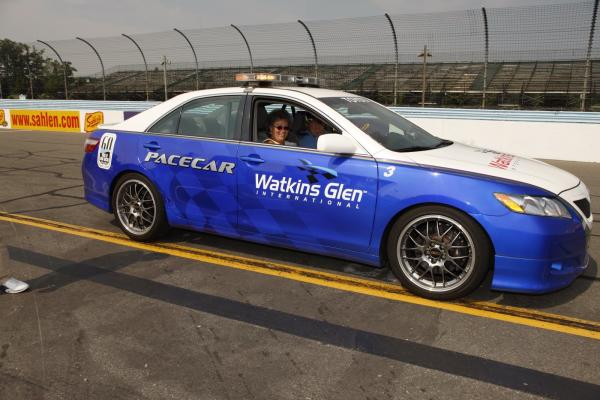 Pause from tasting and have your breath taken away with a ride in an official Watkins Glen International vehicle! First come, first served for this outstanding opportunity. Passes are just $10 and are available for purchase at the entrance to Pit Road in the Corkyard.
Visit www.FLWineFest.com for more details about the Finger Lakes Wine Festival.